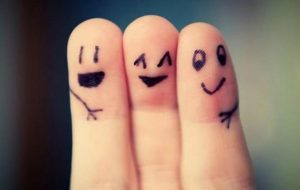 JOIN THE COMMUNITY!
"Independent magazines and presses provide a forum for voices that need to be heard. They are an asset to our communities, and yet their survival is precarious. CLMP plays a critical role in protecting the future of independent presses and journals. Please join me as a friend of CLMP. They my wholehearted endorsement and support."
—Sherman Alexie
The Community of Literary Magazines and Presses relies on the generous philanthropic support of individual readers & writers, government and private foundations, and corporate sponsors.
Publishers join CLMP to gain full access to CLMP services and serve as mutually-supportive members of the CLMP publishing community.
Become an individual Friend of CLMP or just make a donation.
Become a Corporate Sponsor of CLMP (contact info@clmp.org for details).
Become a CLMP Member Publisher.
---
Thank You
CLMP programs are made possible with generous government support from the National Endowment for the Arts,New York City Department of Cultural Affairs, and the New York State Council on the Arts, a State Agency, with foundation support from the Jerome Foundation and New York Community Trust, and with corporate support from Amazon Literary Partnerships, ABRAMS, HarperCollins Publishers, Penguin Random House, Market Partners International, Open Road, Consortium Book Sales, Frankfurter Buchmesse, Fig Tree Books, literary Hub, Jane Rotrosen Agency, Cataput, Hachette Book Group, W.W. Norton & Company, and with the help of Friends of CLMP, a group of individuals especially committed to ensuring that our literary landscape remain diverse, vibrant and vital:
500+

Nicole Dewey

Francis Greenburger

E. Tracey Grinnell

Patricia Grodd & Michael Stone

Hachette Book Group

Harper Perennial

Market Partners Int'l

Gillian McCain

Penguin

Random House

Margaret Ruley

Julie Schaper

Ira Silverberg

Sobel Weber Associates

250+

Russell Banks

Bookforum

Robert Casper & Matthea Harvey

Cowan DeBaets Abrahams & Sheppard

Justine Diamond

Richard Grossman

Anthony Heilbut

Fiona McCrae

Simon Lipskar & Kate Zuckerman

100+

Nancy Abrams

Sarah Burnes

Gladys Justin Carr

Debbie Carter

Carl Dennis

Four Way Books

Jonathan Franzen

Sarah Gaddis

John Edward Gill

Karen Gisonny

Dwight Hilson

LitBreakers LLC

Hilary Masters

Marie Mockett

Helene Podziba

Hilda Raz

Martha Rhodes

Larry Rubin

Theodor Schuchat

Adena Siegel

Celina Speigel

Dirk van Nouheys

Jane von Mehren

Donald Zancanella

50+

John Ashbery

Cecile Barendsma

Sophie Black

Brian Cronwall

Nan Gefen

Anne Hollyday

Dorian Karchmar

Edmund Keeley

Maxine Kumin

Joseph & Barbara Levens

Hilary Masters

Rick Moody

Myra Nissen

Jennie H. Rathbun

Salmagundi

Myra Shapiro

James Sitter

Rebecca Sterner

Joan Wilentz