Presented by the Community of Literary Magazines and Presses (CLMP) with the American Booksellers Association, the Firecracker Awards for independently and self-published literature are a revitalized iteration of the Firecracker Alternative Book Award originally established in 1996.
At an Awards Ceremony hosted at powerHouse Arena in DUMBO and hosted by Welcome to Night Vale co-creators and authors Jeffrey Cranor and Joseph Fink. CLMP's esteemed panel of judges were pleased to reveal the winners of the 2015 Firecracker Awards for Independent Literary Publishing in seven categories: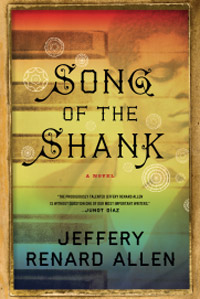 FICTION — Song of the Shank by Jeffery Renard Allen (Graywolf Press)
Katie Freeman, Assistant Director of Publicity at Riverhead Books, says: "Multifaceted, immersive, and kaleidoscopic, Jeffery Renard Allen's symphonic tour de force captures the reader's attention from the first page and never lets go. Challenging readers to diver deep, tackling urgent issues of history, race, identity, and more, Allen's ambitious book simultaneously showcases the dexterity and poetic glory of his masterful, exceptional narrative voice."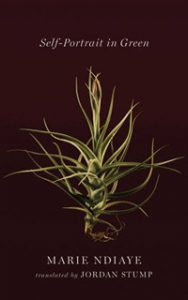 CREATIVE NONFICTION — Self-Portrait in Green by Marie NDiaye (Two Lines Press)
Terese Svoboda, author of Tin God, says: "As memoir, Self-Portrait in Green smashes the genre for the twenty-first century. The book's sixty-page narrative explores the not quite dreamscape of a contemporary French woman refusing to come to terms with the archetype of family in either Paris or Ouagadougou. A kind of French African Elena Ferrante, Ndiaye circles inevitably back to herself while playing between reality and imagination—a suicide, a ghost, stray children, and the flooding of the river Garonne—to capture the scary reality of the periphery in a bold, new voice."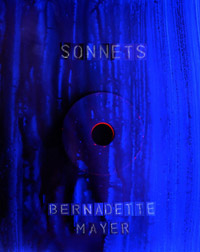 POETRY — Sonnets: Expanded 25th Anniversary Edition by Bernadette Mayer (Tender Buttons Press)
Stacy Szmaszek, Director of The Poetry Project, says: "Bernadette Mayer's Sonnets was first published in 1989 as Tender Buttons's first book. It is widely considered to be one of the most generative, innovative, and influential works of contemporary American poetry. This expanded 25th Anniversary edition with previously unpublished archival material is the fire in the Firecracker Award, and we hope that this edition goes far in introducing Mater's groundbreaking works of writing consciousness to young poets and new audiences."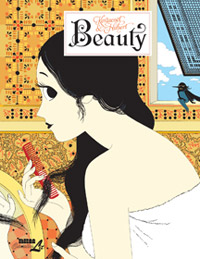 GRAPHIC NOVEL — Beauty by Hubert & Kerascoët (NBM Publishing)
Eric Lorberer, editor of Rain Taxi, says: "It is important to note that some literature comes in the form of comics. Mixing fable and fairy tale with domestic realism and gender issues, Beauty by the French team of Kerascoët and Hubert exemplifies the literary and artistic excellence of today's best graphic novels. It is also fitting that the Firecracker Award goes to a publisher that for decades has extolled comics as literature, NBM. Epic, satirical, and a downright page-turner, Beauty's darkly feminist story has much to say about the nature of its anything-but-simple titular noun."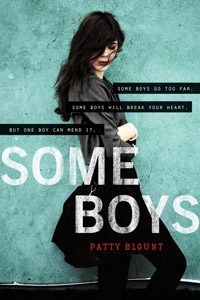 YOUNG ADULT — Some Boys by Patty Blount (Sourcebooks)
Katie Boyle, author of Vivian Apple at the End of the World, says: "In smart, clear, sensitive prose, Patty Blount's timely Some Boys examines the evolving relationship between Grace, a girl faced with intense bullying after claiming to have been raped by the most popular boy at school, and Ian, her assaulter's best friend. Blount uses both teens' appealing perspectives to engage with tough, important questions regarding sexual assault and rape culture—in particular, how to believe the very worst of someone you care about. Some Boys is a skillful, affecting, powerful read for contemporary readers of all ages."
MAGAZINES
The 2015 Firecracker Award judges include Katie Freeman (Assistant Director of Publicity at Riverhead / Penguin Random House), Mitchell Kaplan (Books & Books, The Miami Book Fair), Hannah Tinti (author and Editor-in-Chief of One Story), Michele Filgate (essayist and freelance writer), Kiese Laymon (author), Terese Svoboda (author), John Evans (DIESEL, A Bookstore), Kimiko Hahn (author), Stacy Syzmaszek (Executive Director of the Poetry Project), Eric Lorberer (Rain Taxi), Christine Monroe (cartoonist), Calvin Reid (Publishers Weekly), Katie Coyle (author), Sarah LaPolla (agent), Jordan Nielsen (YA/Children's Buyer at powerHouse Arena), Karen Gisonny (Helen Bernstein Chief Librarian for Periodicals at the New York Public Library), Jane Friedman (Scratch Magazine), Saeed Jones (Buzzfeed, Prelude to Bruise), and, Ian Morris (Coeditor, The Little Magazine in America).
Browse the full list of finalists for Poetry, Fiction, Creative Nonfiction, and Best Literary Magazine.
The Firecracker Awards are devoted to celebrating independent literary publishers of the highest literary merit. This program is made possible with special thanks to our sponsors — the American Booksellers Association, IngramSparks, and Submittable. Trophies designed by poet Matthea Harvey and printed by MakerBot were awarded to the winners. For more information, visit: www.clmp.org/firecracker.