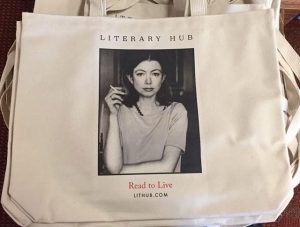 VIRTUAL ROUNDTABLE: A CONVERSATION WITH LIT HUB                                                  
featuring Lit Hub editor-in-chief, Jonny Diamond
CLMP Member Publishers can read a transcript of this Virtual Roundtable in the Resource Library.
Friday, April 22nd, 2016 at 1 p.m. EST
Don't miss the opportunity to have all of your questions about Lit Hub answered. Find out how Jonny keeps his finger on the pulse, develops new content, and learn how you can be a part of it.
JONNY DIAMOND is the founding editor of The L Magazine and Brooklyn Magazine, and is the Editor in Chief of the literary Hub. He lives in Tivoli, NY with his wife Amanda Park Taylor, Manager of Spotty Dog Books & Ale, and their young son, Lucian.
LITERARY HUB is a daily source for all the news, ideas and richness of contemporary literary life. Each day, alongside original content and exclusive excerpts, Literary Hub showcases and editorial feature from one of its many partners from across the literary spectrum: publishers big and small, journals, bookstores, and non-profits.