[

clmp

]
Community of Literary Magazines and Presses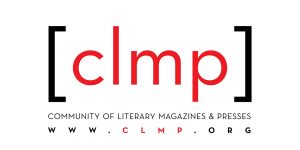 Introducing the new CLMP logo!
Well, not all that new, but now sporting a fresh new font. We searched high and low for the right typeface and found what we were after in the opening credits of the Italian language film Io Sono l'Amore (I Am Love) starring Tilda Swinton. The striking font used there—Neutraface—was designed by architect Richard Neutra. It's hardly a new font family, but its fresh and friendly modernity provides a cleaner version of our [clmp] logo.
In 1954, Richard Neutra outlined his architectural philosophy in Survival Through Design, noting that "Design to contribute to survival of the race is more than design as…a lubrication of bigger and better trade." To this day, Neutra's son Dion Neutra continues his design practice and acts as Executive Consultant to the institute for survival through design. We're grateful to House Industries for granting us permission to use the font in our new logo. We like it a lot.
We would like to collect information during your site visit to help us better understand site use. This data is anonymized, and will not be used for marketing purposes. Read More on our Privacy Policy page. You can withdraw permission at any time or update your privacy settings here. Please choose below to continue.