Celebrating Charles Alexander and CHAX Press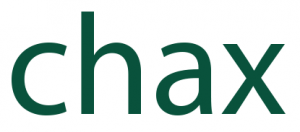 The annual Lord Nose Award is given to a publisher or editor in recognition of a lifetime of work in literary publishing to honor and celebrate the memory of Jonathan Williams. Along with being the founder and publisher of the now legendary literary press, The Jargon Society, Williams was also an accomplished poet, photographer, raconteur, and cultural observer with a mordant wit and a clear eye for artistic excellence wherever it might be found.
Over a period of more than fifty years, beginning in 1951, Jargon published 85 books and 30 broadsides and booklets, all focused on his unique vision of poetry, prose, and photography that truly mattered—that needed to be discovered, nurtured, and brought into the world. His commitment to making books as compellingly beautiful objects never wavered. Jargon stands as one of the most important literary presses of the twentieth century. It is an exemplar of Williams's lifelong dedication to words and art, of discovery and joy, the social act of making public the work he believed in.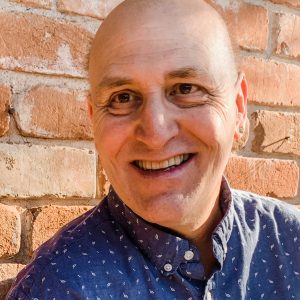 CLMP is pleased to recognize Charles Alexander and his CHAX Press with the 2021 Lord Nose Award.
Charles Alexander is the founder of CHAX Press, which he established in 1984. Much like the Jargon Society, CHAX Press has maintained a unique vision within the literary publishing community. For more than 35 years, Alexander has carried out the essentials of what it means to be an independent publisher, bringing together a commitment to innovation and experimentation in literature and book design.
CHAX Press strives to create unique book arts editions to explore the relationship between book forms and contemporary poetry and to make challenging contemporary writing available to the public. CHAX Press produces one book at a time, each one individual and different, that aspire to a marriage between design, form, and literary content.
Since it was established, CHAX Press has published close to 250 titles and continues to issue new books, including the 2021 releases A Naturalist's Manor, by Yan An, translated by Chen Du and Xisheng Chen, and LALIA, by Adam Cornford. In addition to publishing books, CHAX Press has also sponsored readings, multi-art events, symposia and small conferences, educational projects, podcasts, and more, in an attempt to increase the impact of poetry in our lives.
Alexander is the author of six books of poetry, most recently AT the Edge OF the Sea: Pushing Water II (Singing Horse Press) and Pushing Water (Cuneiform Press), as well as numerous chapbooks, including Some Sentences Look for Some Periods (Red Leaves Textile Series). Pushing Water III is forthcoming from Cuneiform Press. Furthermore, Alexander has taught literature and writing at multiple universities, including Naropa University, University of Arizona, and the University of Houston-Victoria, where he directed the MFA Creative Writing Program and managed the UHV Center for the Arts from 2014 through 2018. In April 2019, he was a keynote speaker and lecturer in the Swan Shakespeare Lecture series sponsored by Southwest University in Chongqing, China. He lives in Tucson, Arizona, with his partner, the painter Cynthia Miller.
The Lord Nose Award was established in 2017 by David Wilk, with support from Jeffery Beam, Stanley Finch, and Tom Meyer, to honor the life and work of poet and independent publisher Jonathan Williams. There is no application process; honorees are chosen based on their work and accomplishments. The award is administered by CLMP.