Staff
Mary Gannon
Executive Director
mgannon@clmp.org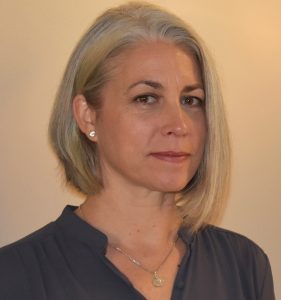 Mary Gannon, CLMP's Executive Director, is a veteran nonprofit administrator with more than twenty years of experience in the literary field.  Prior to joining CLMP she served as the Associate Director/Director of Content for the Academy of American Poets for five years, where she oversaw the production of the organization's award-winning website, Poets.org, its popular Poem-a-Day series, and its Education Program, including Teach This Poem, a weekly offering that received the 2018 National Book Foundation's Innovations in Reading Prize. She also served as Editorial Director of Poets & Writers, Inc., the country's largest nonprofit organization serving poets and writers of literary prose, where she headed up Poets & Writers Magazine and pw.org. Also an award-winning poet whose poems have been published widely, Mary has published numerous articles about publishing and the literary field, and has profiled such notable authors as The New Yorker editor David Remnick and nonfiction writer John Haskell, fiction writers Jay McInerney and Heidi Julavits, and poets Anne Carson and Major Jackson. She is currently at work on The Poets & Writers Guide to the Writing Life, forthcoming from Avid Reader Press, an imprint of Simon & Schuster.
---
Montana Agte-Studier
Director of Membership & NYSCA NYTAP
magte-studier@clmp.org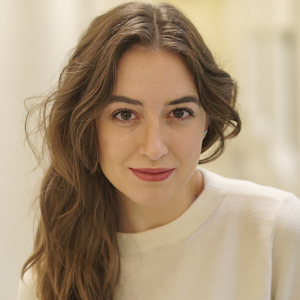 Montana Agte-Studier is a writer, musician, and artist based in New York City. The Director of Membership and NYSCA NYTAP here at CLMP, she is also the Associate Publisher at 
The Mantle
, and previously worked in the membership department at MoMA. She holds a BFA in Jazz Flute Performance and a BA in Arts in Context with a focus on Literature from The New School University, and has studied abroad in Verona, Italy; Edinburgh, Scotland; and Valladolid, Mexico. Montana is the face of Brompton Bicycle's 2015 North American Ad Campaign and 2018 NYC Transit Edition. She is the recipient of a John Coltrane Scholarship from The John Coltrane Foundation and a Michael Kamen Solo Award from The Mr. Holland's Opus Foundation. Montana is currently working on a novel and pursuing a private pilot's license. You can contact her at 
magte-studier@clmp.org
 and find her on Instagram as 
@theycallhermontana
.
---
David Gibbs
Director of Programs
dgibbs@clmp.org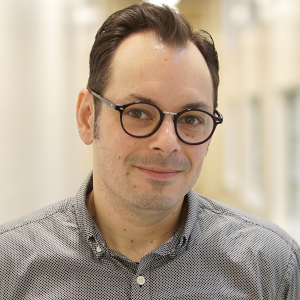 David Gibbs is the Director of Programs at CLMP. He manages the Firecracker Awards for Independently and Self-Published Literature, the LWC}NYC Literary Writers Conference, Lit Mag Adoption, and other programs. He holds an MFA in Creative Writing from The New School and a BA from Ohio State University. In addition to his responsibilities at CLMP, David is a part-time instructor at the Parsons School of Design at The New School.
---
Megan Swenson
Firecracker Fellow
firecrackerfellow@clmp.org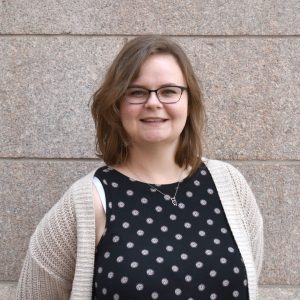 Megan Swenson recently completed her MFA in fiction from New York University, after receiving BAs in Creative Writing and Anthropology from the University of Colorado Boulder. While in New York, she interned for One Story, Inc., as well as CLMP, and worked as Copy Editor for Washington Square Review. Currently she is at work on a novel, the beginning of which was shortlisted for the Stockholm Writers Festival First Pages Prize in 2018. She is from Chandler, Arizona, and now she is spending time in Vancouver, B.C. with her partner.
---
Joo Hee Park
Intern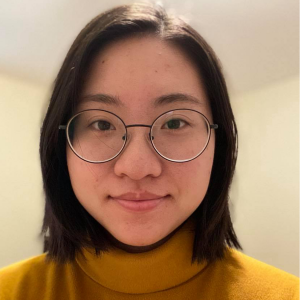 Joo Hee Park received a BA in English from SUNY Geneseo, where she was a poetry reader for Gandy Dancer. Prior to CLMP, she interned at Poets House. Some of her favorite magazines and presses include No, Dear, Apogee, and Nightboat Books. She is happy to be part of an organization that supports small literary publishers.
---
Ira Sher
Webmaster
webmaster@clmp.org
Ira Sher manages the ongoing maintenance and development of CLMP's site and advises on other technical matters. In addition to designing and maintaining numerous websites in the literary community, Ira writes fiction. He has two novels, Gentlemen of Space (Free Press, 2003) and Singer (Houghton Mifflin Harcourt, 2009), and his stories have appeared in many venues.
---
Board
Nicole Dewey (Co-Chair)
Founder / Dewey Decimal Media
Gerald Howard (Co-Chair)
Executive Editor / Doubleday Broadway
Ellis B. Levine, Esq. (Treasurer)
Partner / Cowan DeBaets Abrahams & Sheppard, LLP
Kathryn Court (Secretary)
President & Publisher / Penguin Books
Jarrod Annis
Manager & Bookseller / Greenlight Bookstore
Matty Goldberg
Vice President, Client Acquisitions / Ingram Content Group
Judy Hottensen
Associate Publisher / Grove Atlantic
Justin Jamail
General Counsel / New York Botanical Garden
Beena Kamlani
Author & Editor
Clarence Reynolds
Director / The Center for Black Literature at Medgar Evers College CUNY
David Wilk
Owner / Creative Management Partners, LLC (Booktrix)
Renée Zuckerbrot
Literary Agent / Massie & McQuilkin