Staff
Jeffrey Lependorf
Executive Director
jlependorf@clmp.org
Jeffrey Lependorf, CLMP's Executive Director, has over twenty years of experience in development, fundraising, corporate sponsorship, and strategic planning. He currently also serves as "shared Executive Director" to Small Press Distribution (http://www.spdbooks.org). His past work includes Development Director for the Creative Capital Foundation, Bette Midler's New York Restoration Project, the Poetry Society of America, and In the Life Media. He is also a professional musician, active as a composer, a "certified master" of the shakuhachi (traditional Japanese bamboo flute), and serves as Director of Music Omi, an international music residency program taking place each August in upstate New York. His Masterpieces of Western Music audiocourse is available through Barnes and Noble's "Portable Professor" series and through audible.com.
---
Montana Agte-Studier
Director of Membership & NYSCA NYTAP
magte-studier@clmp.org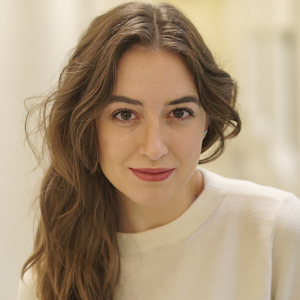 Montana Agte-Studier, Membership and NYSCA NYTAP Director, came to CLMP from the Membership Department at The Museum of Modern Art. Montana attended The New School University's competitive 5-year dual-degree program, and now holds a BFA in Jazz Flute and a BA in Arts in Context with a focus in Literature. Extremely interested by the result of combining cultures' musical ideas and styles, she composes and plays music melding jazz, classical Indian music, bluegrass, funk, and Middle Eastern music. An avid biker, Montana promotes bicycling throughout the city and abroad, and she was recently made the face of Brompton Bicycle's North American Ad Campaign. Having previously written a theatrical piece entitled Crying Without Tears: A Play With Songs, Montana is currently working on completing her first novel.
---
David Gibbs
Director of Programs
dgibbs@clmp.org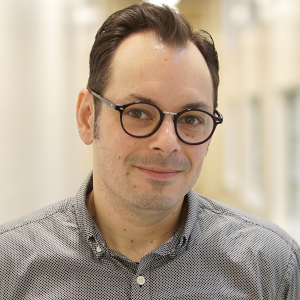 David Gibbs is the Director of Programs at CLMP. He holds a MFA in Creative Writing from The New School, and a BA from Ohio State University. In addition to his responsibilities at CLMP, David is a part-time instructor at the Parsons School of Design at The New School.
---
Christina Blok
Communications Manager
cblok@clmp.org
Christina Blok is the Communications Manager at CLMP. She holds a BA from The College of New Jersey. Christina is a champion for diversity in the literary community, and is dedicated to supporting marginalized voices across the publishing industry. In addition to her work at CLMP, she is the Social Media Manager at Honeysuckle Press and a contributing writer for Book Riot
---
Alison Meyers
Development Consultant
ameyers@clmp.org
Alison Meyers recently completed a year as CLMP's Director of Development, a position funded by NYSCA's Regional Economic Development Council. Currently, she is spearheading CLMP's 2018 Gala and leading "Mentoring 101: Fundamentals of Arts Management for Small and Emerging Literary Arts Nonprofits" for LitTAP/NYSCA. She served as Cave Canem Foundation's Executive Director, NY, 2006 – 2016; Poetry Director and Director of Marketing & Communications at Hill-Stead Museum, CT; and General Manager of the Oberlin Consumers Co-op, OH. For many years, she owned and managed Everyday Books & Café, a Connecticut-based indie bookstore. Twice nominated for a Pushcart Prize, Alison is a poet and fiction writer whose work has appeared in Common Ground Review, Connecticut Review, Freshwater Review, ragazine, Stone Canoe, the anthology Gathered Light: The Poetry of Joni Mitchell's Songs (Three O'Clock Press, 2013), and elsewhere.
---
Ira Sher
Webmaster
webmaster@clmp.org
Ira Sher manages the ongoing maintenance and development of CLMP's site and advises on other technical matters. In addition to designing and maintaining numerous websites in the literary community, Ira writes fiction. He has two novels, Gentlemen of Space (Free Press, 2003) and Singer (Houghton Mifflin Harcourt, 2009), and his stories have appeared in many venues.
---
Board
Gerald Howard (Co-Chair)
Executive Editor / Doubleday Broadway
Nicole Dewey (Co-Chair)
Managing Director / Shreve Williams Public Relations
Ellis B. Levine, Esq. (Treasurer)
Partner / Cowan DeBaets Abrahams & Sheppard, LLP
Kathryn Court (Secretary)
President & Publisher / Penguin Books
Jarrod Annis
Manager & Bookseller at Greenlight Bookstore
Jon Fine
Formerly of Amazon Literary Partnerships
Matty Goldberg
Vice President, Client Acquisitions / Ingram Content Group
Judy Hottensen
Associate Publisher / Grove Atlantic
Justin Jamail
Deputy General Counsel / Metropolitan Opera
Beena Kamlani
Senior Editor / Viking Random Penguin
Clarence Reynolds
Assistant Director / The Center for Black Literature at Medgar Evers College CUNY
James Sherry
President / Segue Foundation Inc.; Editor / Roof Books
David Wilk
Owner / Creative Management Partners, LLC (Booktrix)
Renée Zuckerbrot
Literary Agent / Lippincott Massie McQuilkin