[ CELEBRATE SMALL ]
We thank you all for an amazing sold-out event!
Pierogies from Heaven: CLMP's 50th Anniversary Gala
November 8 Wednesday 2017  
|
 7 – 10 PM 
|
Festive Attire
Awards
The Golden Colophon Award for Paradigm Independent Literary Publishing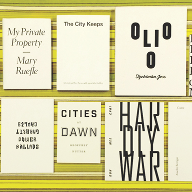 [ HONOREE ] Wave Books is an independent poetry press based in Seattle, Washington. Founded in 2005, Wave is dedicated to publishing exceptional contemporary poetry, poetry in translation, and writing by poets. By publishing strong, innovative work in finely crafted editions, the press aims to continue to challenge the values and practices of readers and add to the collective sense of what's possible in contemporary poetry. Tyehimba Jess's Olio, winner of the 2017 Pulitzer Prize, exemplifies the press's fine list. Wave's leadership team includes Charlie Wright, Publisher; Joshua Beckman, Editor in Chief; Heidi Broadhead, Senior Editor; and Matthew Zapruder, Editor at Large.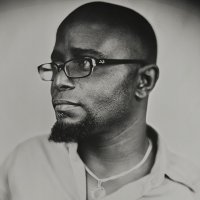 [ PRESENTER ] Tyehimba Jess is the author of two books of poems published by Wave Books: leadbelly, winner of the 2004 National Poetry Series; and Olio, winner of the 2017 Pulitzer Prize, the Anisfield-Wolf Book Award, and the Midland Society Author's Award in Poetry. Olio also received an Outstanding Contribution to Publishing Citation from the Black Caucus of the American Library Association and was a finalist for the 2016 National Books Critics Circle Award, 2017 PEN/Jean Stein Book Award, and the 2017 Kingsley Tufts Poetry Award. A Cave Canem fellow, Tyehimba's honors include a Lannan Literary Award in Poetry, a Whiting Writers' Award, and a Literature Fellowship from the National Endowment for the Arts. He is Associate Professor of English at College of Staten Island and the Poetry and Fiction Editor of the African American Review.
Energizer Award for Exceptional Acts of Literary Citizenship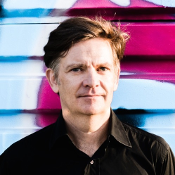 [ HONOREE ] Rob Spillman is Editor and co-founder of Tin House, an eighteen-year-old bi-coastal literary magazine. Tin House received CLMP's 2015 Firecracker Award for General Excellence and has been honored in Best American Stories, Best American Essays, Best American Poetry, O'Henry Prize Stories, the Pushcart Prize Anthology, and numerous other anthologies. The 2015 recipient of the PEN/Nora Magid Award for Editing and the 2015 VIDO Award from VIDA, Rob also is the Executive Editor of Tin House Books and co-founder of the Tin House Summer Workshop, now in its fourteenth year. He served as Chair of the 2017 PEN World Voices Curatorial Committee, is an Advisor of Narrative 4, and serves on the Brooklyn Book Festival's Literary Council. Rob's writing has appeared in Bookforum, Boston Review, Guernica, Nerve, The New York Times Book Review, Rolling Stone, Salon, Time, Vanity Fair, and elsewhere. The editor of Gods and Soldiers: The Penguin Anthology of Contemporary African Writing (2009), he is a lecturer at Columbia University and has guest taught at universities around the world, including Queensland University in Brisbane; the Farafina Workshop in Lagos, Nigeria; the SLS Workshops in St. Petersburg, Russia, and Nairobi, Kenya; and the Catholic University of Santiago, Chile. His memoir, All Tomorrow's Parties, was published by Grove Press in 2016.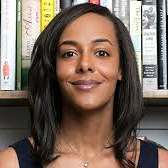 [ PRESENTER ] Lisa Lucas is Executive Director of the National Book Foundation. Previously, she served as the Publisher of Guernica, a nonprofit online magazine focusing on writing that explores the intersection of art and politics with an international and diverse focus. Prior to that, she served as Director of Education at the Tribeca Film Institute; on the development team at Steppenwolf Theatre Company; and as a consultant for the Sundance Institute, San Francisco Film Society, the Scholastic Art & Writing Awards, and ReelWorks Teen Filmmaking. Lisa also serves on the Literary Council of the Brooklyn Book Festival.
Highlights
Special welcome from Honorary Co-Chairs
Russell Banks is the author of 20 novels and short story collections, three books of nonfiction, and several screenplays. His oeuvre has earned him the American Book Award, the Anisfield-Wolf Book Award, a Guggenheim Fellowship, the John Dos Passos Award, the Ingram Merrill Award, the Literature Award from the American Academy of Arts and Letters, and the 2011 Common Wealth Award for Literature. His works of fiction include Cloudsplitter and Continental Drift, both finalists for the Pulitzer Prize; Rule of the Bone; Searching for Survivors; A Permanent Member of the Family; and Lost Memory of Skin. His novels Affliction and The Sweet Hereafter were adapted into critically acclaimed feature films. A co-founder of the publishing house Lillabulero and founder and President of Cities of Refuge North America, he was New York State Author, 2004-2008; and in 2011, was awarded the rank of Officier de l'Ordre des Artes et des Lettres from the French Minister of Culture.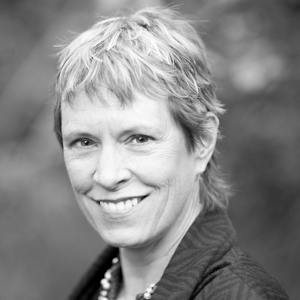 Chase Twichell's books of poetry include Horses Where the Answers Should Have Been: New and Selected Poems and Dog Language, both published by Copper Canyon. Her eighth collection, Things as It Is, is forthcoming from Copper Canyon in 2018. The founder of Ausable Press in 1999, her work has received awards from the National Endowment for the Art, the John Simon Guggenheim Memorial Foundation, and the American Academy of Arts and Letters. She has taught at Princeton University, Goddard College, Warren Wilson College, the University of Alabama, and Hampshire College.
50th Anniversary All-Star Knock-Down Spelling Round
Jonathan Burnham, previously President and Editor-in-Chief of Miramax Books, is Senior Vice President and Publisher of the Harper Division at HarperCollins, overseeing imprints that include Harper, Harper Wave, Harper Perennial, Harper Paperbacks, Harper Design, Amistad, and Harper Business. He serves on the board of Senior Conservators at the New York Public Library and is a faculty member at New York University.
[ MC ] Ben Greenman is a New York Times-bestselling author of several acclaimed works of fiction, including the short story collections What He's Poised to Do, Superbad, A Circle Is a Balloon and Compass Both, and the novels Superworse, Please Step Back, and The Slippage. His most recent books are Emotional Rescue: Essays on Love, Loss, and Life—With a Soundtrack and Dig If You Will the Picture: Funk, Sex, God and Genius in the Music of Prince (Holt, 2017).
Tracie Morris has worked extensively as a page-based writer, sound poet, critic, scholar, bandleader, actor, and multimedia performer. Her sound installations have been presented at the Whitney Biennial, MoMA, The Philadelphia Museum of Art, The Drawing Center, and elsewhere. The author of several chapbooks, she also has published Rhyme Scheme, a collection of poems-with-CD, and, most recently, handholding:5 kinds, a book of poems (Kore Press, 2016). Tracie co-edited, with Charles Bernstein, Best American Experimental Writing (Wesleyan University Press, 2016). She is Professor of Humanities & Media at Pratt Institute, Brooklyn, New York.
Mary Norris, author of Between You and Me: Confessions of a Comma Queen (Norton, 2016), began working at The New Yorker in 1978 and was a query proofreader at the magazine for 24 years. She has written for "The Talk of the Town" and newyorker.com on topics ranging from her cousin Dennis Kucinich to mud wrestling in Rockaway. She is best known for her pieces on pencils and punctuation.
[ JUDGE ] Jesse Sheidlower has written about language for a wide range of publications, including The New York Times, The New Yorker, The Atlantic Monthly, Harper's Magazine, Lingua Franca, Slate, Bookforum, and various scholarly journals. The author of The F-Word, past president the American Dialect Society, and currently an adjunct assistant professor in the Writing program at Columbia University, he has been an editor at the Oxford English Dictionary and the Random House Reference Department, where he specialized in slang and new words. Jesse has written about food for Gourmet, reviewed bars for Time Out New York, and given talks at universities, conferences, and bookstores around the world.
Novelist Meg Wolitzer's many novels include The Interestings, The Ten-Year Nap, The Wife, and The Female Persuasion, forthcoming from Riverhead in April 2018. A faculty member in the MFA program at Stony Brook Southampton, she recently served as the guest editor of The Best American Short Stories 2017.
Gala Committee
Honorary Co-Chairs
Chase Twichell & Russell Banks
Committee Chair
Nicole Dewey
Jarrod Annis
Kathryn Court
Jon Fine
Matty Goldberg
Judy Hottensen
Gerald Howard
Justin Jamail
Beena Kamlani
Jessica Francis Kane
Clarence Reynolds
Michael Reynolds
James Sherry
Ira Silverberg
David Wilk
Renée Zuckerbrot
Volunteers
Courtney Hodell
Brigid Hughes
Gala Sponsors
Stroganoff
Harper Perennial
Penguin Random House
Wave Books
Whiting Foundation
Schnitzel
ABRAMS Books
Ingram Content Group
W.W. Norton & Company
Goulash
Nicole Dewey
Rosamund Zander | J P Fletcher Foundation
Grove Atlantic
Justin Jamail
Jane Rotrosen Agency
Kielbasa
ICM Partners
Tomer Inbar
Shreve Williams Public Relations LLC
Borscht
Michael Reynolds
Pierogi
Cindy Abramson
Jeanmarie E. Kricher
Advertisers
Cowan DeBaets Abrahams & Sheppard
Four Way Books
Frankfurt Kurnit Klein & Selz PC
Graywolf Press
Indolent Books
Marsh Hawk Press
Poetry Society of America
Poets & Writers
NYU MFA Program in Creative Writing
PEN America
RosettaBooks
Supporters
Academy of American Poets
Fredric Price/Fig Tree Books, LLC
Greenlight Bookstore
Halter Ranch
Ellis Levine
James Sherry