Celebrating Christine Holbert, Founding Director and Publisher of Lost Horse Press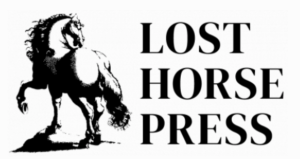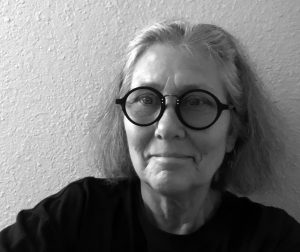 Christine Lysnewycz Holbert, Founding Director and Publisher of Lost Horse Press, is the recipient of the 2023 Lord Nose Award, given in recognition of a lifetime of superlative work in literary publishing.
Holbert, who holds an MA in publishing from Eastern Washington University and is also a founder of Spokane's Get Lit! Literary Arts Festival, established Lost Horse Press in Spokane, Washington, in 1998. Over the past twenty-five years, this nonprofit, independent press has published more than 130 books of poetry and fourteen fiction titles. Lost Horse Press is home to the New Poets Series, the Human Rights Series, the Native American Series, and the Lost Horse Press Contemporary Ukrainian Poetry Series—which features translations of preeminent Ukrainian poets, presented in dual-language format. 
Shortly after its founding, Holbert moved Lost Horse Press to Sandpoint, Idaho, and in 2004 she established the Idaho Prize for Poetry, a national poetry competition awarding prize money and publication to a poetry manuscript annually. In 2022, Holbert and Lost Horse Press relocated to Liberty Lake, Washington. There, Holbert organizes creative writing workshops and literary readings and locally hosts 100 Thousand Poets for Change, a worldwide annual poetry and music event in which artists come together to express their visions for positive change. 
With the assistance of a few interns and one dedicated volunteer, Holbert continues to produce some of the most aesthetically innovative and beautifully designed books emerging from the independent publishing community.
The annual Lord Nose Award is given to a publisher or editor in recognition of a lifetime of work in literary publishing to honor and celebrate the memory of Jonathan Williams. Along with being the founder and publisher of the now legendary literary press, The Jargon Society, Williams was also an accomplished poet, photographer, raconteur, and cultural observer with a mordant wit and a clear eye for artistic excellence wherever it might be found.
Over a period of more than fifty years, beginning in 1951, Jargon published 85 books and 30 broadsides and booklets, all focused on his unique vision of poetry, prose, and photography that truly mattered—that needed to be discovered, nurtured, and brought into the world. His commitment to making books as compellingly beautiful objects never wavered. Jargon stands as one of the most important literary presses of the twentieth century. It is an exemplar of Williams's lifelong dedication to words and art, of discovery and joy, the social act of making public the work he believed in.
The Lord Nose Award was established in 2017 by David Wilk, with support from Jeffery Beam, Stanley Finch, and Tom Meyer. There is no application process; honorees are chosen based on their work and accomplishments. The award is administered by CLMP.