For Arab American Heritage Month, observed annually during the month of April, we asked our members—independent presses, literary journals, and others—to share with us some of the work by Arab American writers that they recommend reading in celebration. 
Poetry
Nightboat Books | 2021
Abi-Karam's second poetry collection "foments political action in public spaces, and indexes the various emotional states, such as rage, revelry, fear, grief, and desire to which queers must tend during protest."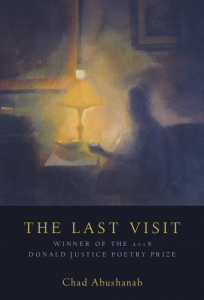 The Last Visit by Chad Abushanab
Autumn House Press | 2019
Selected by Jericho Brown as the winner of the 2018 Donald Justice Poetry Prize, this debut poetry collection "explores a family broken by alcoholism and abuse."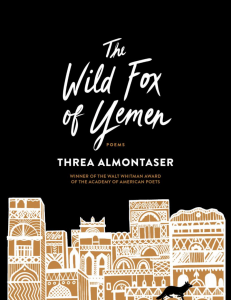 The Wild Fox of Yemen by Threa Almontaser
Graywolf Press | 2021
Almontaser's debut poetry collection is "a love letter to the country and people of Yemen, a portrait of young Muslim womanhood in New York after 9/11, and an extraordinarily composed examination of what it means to carry in the body the echoes of what came before."
Tupelo Press | 2020
According to Hala Alyan, Camp's latest poetry collection is "an astonishing, enchanted world of nature and cityscape, interior terrains, art-making and witnessing all at once."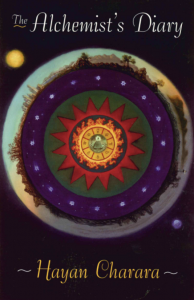 The Alchemist's Diary by Hayan Charara
Hanging Loose Press | 2001
According to Naomi Shihab Nye, The Alchemist's Diary is a "strong first collection featuring poems of family and Detroit's Arab-American community."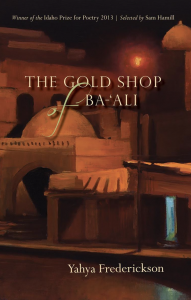 The Gold Shop of Ba-'Ali by Yahya Frederickson
Lost Horse Press | 2014
According to Sam Hamill, this Idaho Prize–winning poetry collection "delivers us into an Arab world stripped of exoticism, a world made palpable by mundane reality, an ordinary world made luminous by the vision and speech of a genuinely gifted poet."
Nightboat Books | 2022
Ante body is "an incisive poetic sequence that tracks the relationship between migration and complex traumas in this unsparing critique of the unjust conditions that brought us the global pandemic."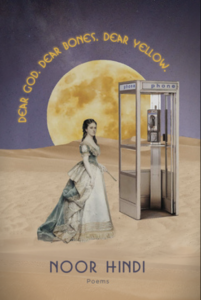 Dear God. Dear Bones. Dear Yellow. by Noor Hindi
Haymarket Books | 2022
According to Zeina Hashem Beck, "Hindi's searing poems navigate memory, violence, and inheritance with a candid and critical eye. Filled with heartache, tenderness, love, anger, and humor, they interrogate what it's like to be woman, Palestinian, and American in today's world."
Radix Media | 2021
Jawhari's debut collection, a winner of the inaugural Own Voices Chapbook Prize, is "a meditation on the Arabic word 'bint' (بنت), or 'girl.'"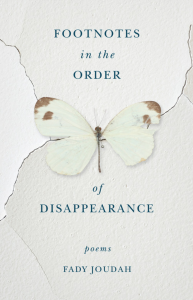 Footnotes in the Order of Disappearance by Fady Joudah
Milkweed Editions | 2018
Joudah's fourth poetry collection features "love poems to the lovely and unlovely, the loved and unloved," as well as a collaboration with Golan Haji, a Kurdish Syrian writer, to "foreground the imaginative act of constructing memory and history."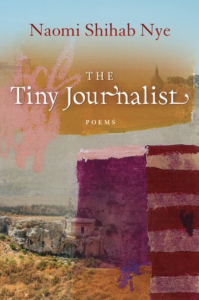 The Tiny Journalist by Naomi Shihab Nye
BOA Editions | 2023
Called by the Washington Post "a moving testament to the impact one person can have and the devastating effects of occupation," Nye's poetry collection is newly available as an audiobook.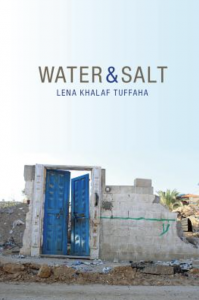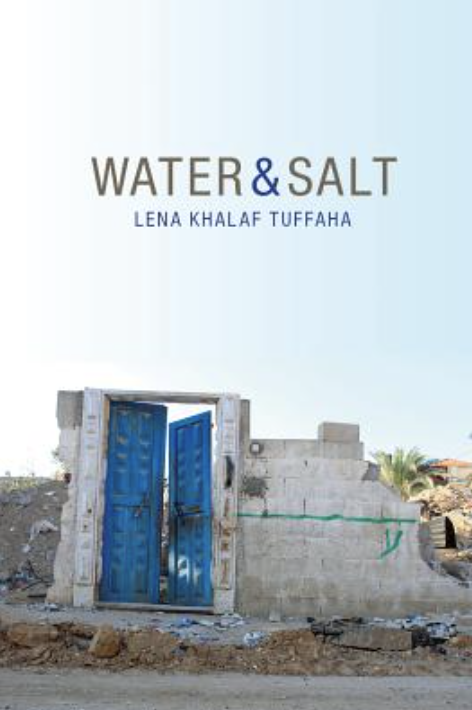 Water & Salt by Lena Khalaf Tuffaha
Red Hen Press | 2017
This debut poetry collection "sings in the voices of people ravaged by cycles of war and news coverage."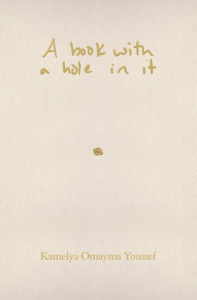 A book with a hole in it by Kamelya Omayma Youssef
Wendy's Subway | 2022
This poetry collection explores "the fallibility of language at the juncture of the multiple, intersecting wars on women, on 'terror,' on the non-White body, and on people and language in diaspora."
Fiction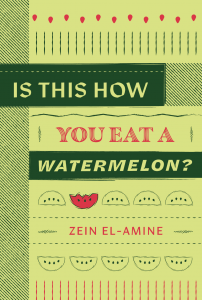 Is This How You Eat a Watermelon? by Zein El-Amine
Radix Media | 2022
The seven stories in this collection "span war-torn Lebanon, Saudi Arabia, and the United States to tell stories of transit and survival."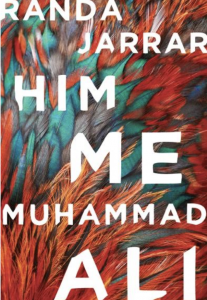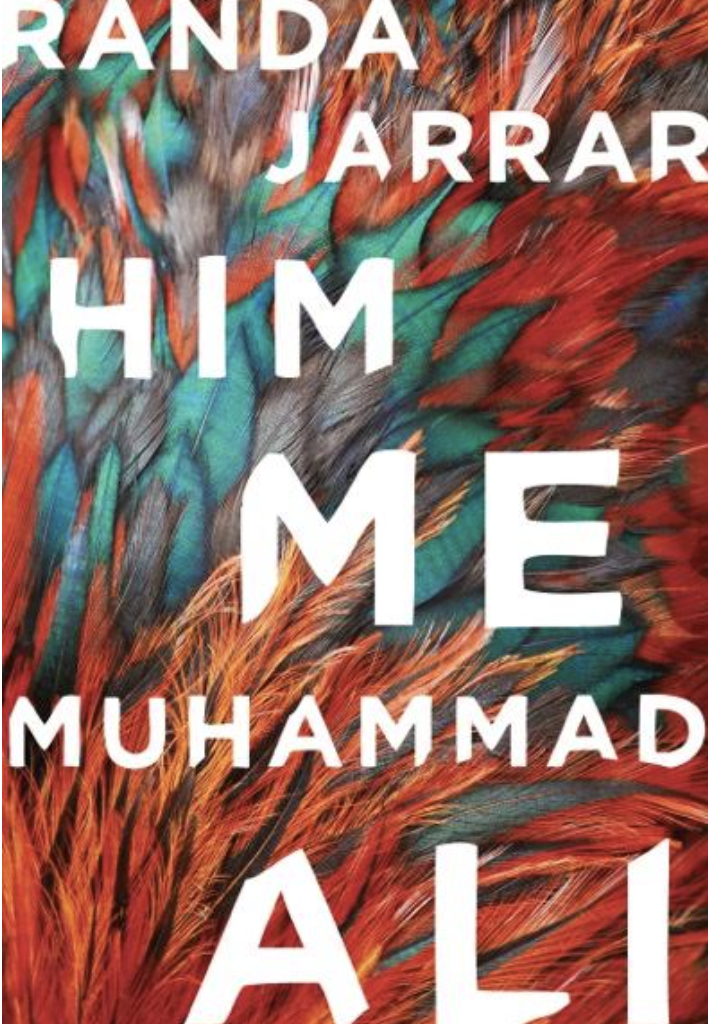 Him, Me, Muhammad Ali by Randa Jarrar
Sarabande Books | 2016
The stories in Jarrar's collection "grapple with love, loss, displacement, and survival in a collection that moves seamlessly between realism and fable, history and the present."
Literary Magazines
Translated from the Arabic by Sara Elkamel
128 Lit | 2023
"A Break for the Horizon" begins, "We discussed war at length— / What will we talk about tomorrow?"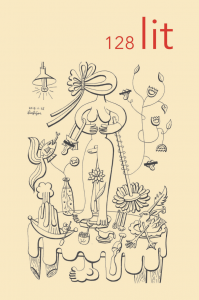 "On Artistic Freedom (Part One)" by Mirene Arsanios
128 Lit | 2023
This essay begins, "I was hoping to have the summer to work on a novel instead of working on a syllabus for a new class I will be teaching in the fall."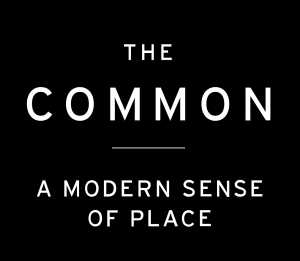 A Reading List for Arab American Heritage Month
The Common | 2023
This list includes writing by Rana Tahir, S. G. Moradi, Mona Kareem, Ahmed Naji, Sara Elkamel, and Natasha Burge, as well as portfolios of work from Palestine, the Arabian Gulf, Morocco, Sudan, Syria, and Jordan.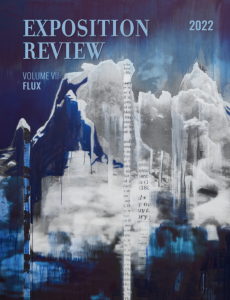 "Holler General" by Mandy Shunnarah
Exposition Review | 2022
This short story begins, "Sitting on the edge of the old concrete dock where folks tied up boats in the days when people other than tourists had boats to be tied, Tiger and Millie stared across the river at West Virginia."
Koukash Review | 2022
In the introduction, editor Ghinwa Jawhari writes, "This magazine seeks to publish underrepresented voices from the Pan-Arab/SWANA diaspora."
The Markaz Review | 2023
The Markaz Review "seeks to promote the writers, artists, filmmakers and other creative people of the greater Middle East." This issue includes work by MK Harb, Lushik Lotus Lee, and more.
Mizna | 2023
Guest edited by Safia Elhillo, this issue "explores the infinitely varied and kaleidoscopic nature of the Black SWANA experience," featuring work by Shams Alkamil, Ladin Awad, Charif Shanahan, and more.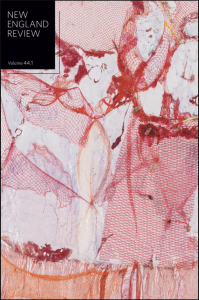 "Polyglot and Multinational: Lebanese Writers in Beirut and Beyond"
New England Review | 2022
Guest edited by Marilyn Hacker, this portfolio includes poems by Zeina Hashem Beck and Rewa Zeinati.
Rain Taxi Review of Books | 2023
This issue includes reviews of Brother Alive by Zain Khalid and O by Zeina Hashem Beck.
The Rumpus
This monthly column is "an inclusive series for Southwest Asian and North African (SWANA) and SWANA diaspora writers, curated by Michelle Zamanian."
Rusted Radishes: Beirut Literary and Art Journal
This special issue—a collaboration between Rusted Radishes, which is dedicated to "creating a space for both emerging and established writers who have a connection to Lebanon," and Megaphone—"raises questions about how we receive the disapproving gaze of the other."
We'll Never Have Paris | 2023
Edited by Andria Alefhi, this issue includes an essay by Fayrouz Ibrahim.