For Arab American Heritage Month this April—and year-round—we're excited to share a new reading list of titles published by our member presses, including a debut novel by Zaina Arafat, the most recent poetry collection by Naomi Shihab Nye, and a bilingual poetry collection by Lebanese poet Jawdat Fakhreddine. Browse this list on Bookshop.org.
Books to Read for Arab American Heritage Month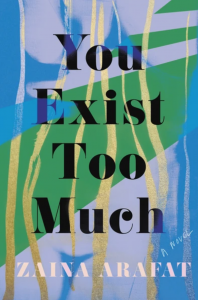 You Exist Too Much by Zaina Arafat
Catapult; June 2020
This debut novel, told in vignettes set in both the United States and the Middle East, follows a queer Palestinian American and "the fantasies and desires of one young woman caught between cultural, religious, and sexual identities."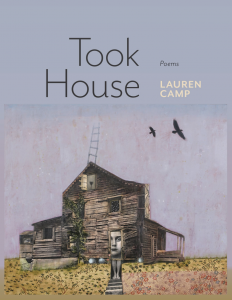 Took House by Lauren Camp
Tupelo Press; May 2020
According to Hala Alyan, Lauren Camp's latest poetry collection is "an astonishing, enchanted world of nature and cityscape, interior terrains, art-making and witnessing all at once."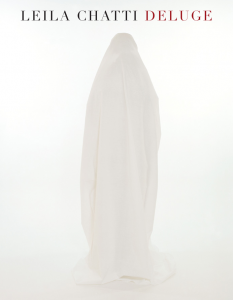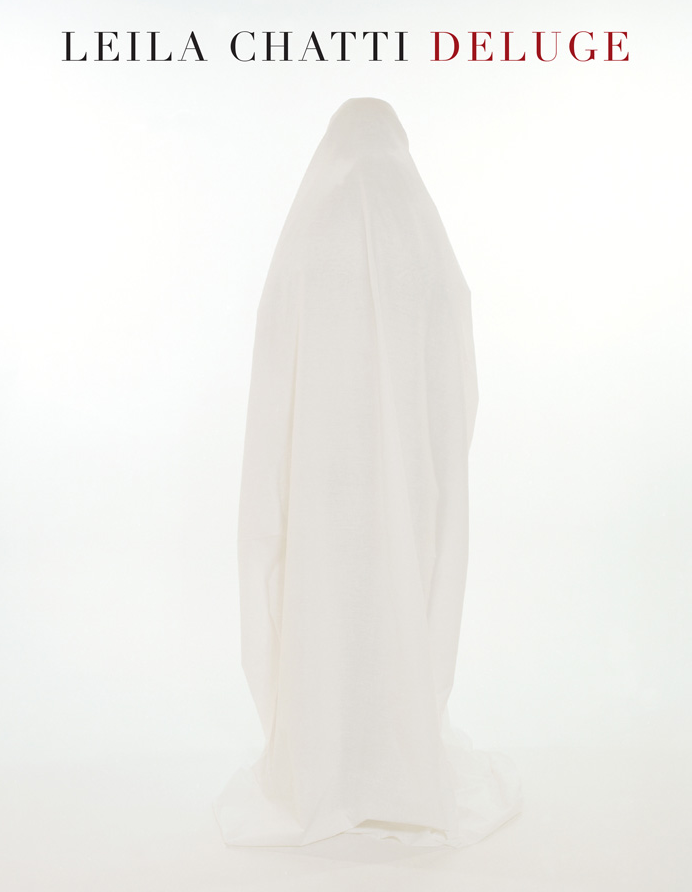 Deluge by Leila Chatti
Copper Canyon Press; April 2020
In her debut full-length collection, Chatti explores "themes of shame, illness, grief, and gender, transmuting religious narratives through the lens of a young Arab American woman suffering a taboo female affliction."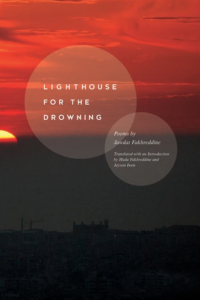 Lighthouse for the Drowning by Jawdat Fakhreddine
BOA Editions; 2017
The first U.S. publication of this major Lebanese poet, this poetry collection—presented bilingually in Arabic and English—"establishes a revolutionary dialogue between international, modernist values and the Arabic tradition."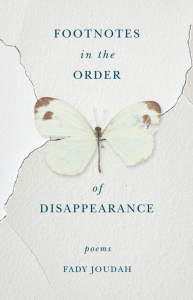 Footnotes in the Order of Disappearance by Fady Joudah
Milkweed Editions; 2018
Joudah's fourth poetry collection features "love poems to the lovely and unlovely, the loved and unloved," as well as a collaboration with Golan Haji, a Kurdish Syrian writer, to "foreground the imaginative act of constructing memory and history."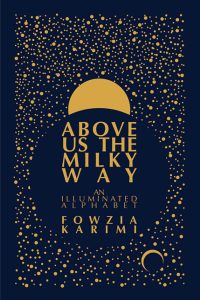 Above Us the Milky Way by Fowzia Karimi
Deep Vellum; April 2020
This illustrated debut novel, structured around the alphabet, follows "a young family forced to flee their war-ravaged homeland, leaving behind everything and everyone beloved and familiar."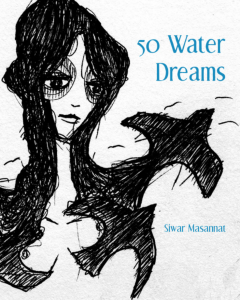 50 Water Dreams by Siwar Masannat
Cleveland State University Poetry Center; 2015
This debut poetry collection, selected by Ilya Kaminsky for the 2014 CSU Poetry Center First Book Competition, "takes us on a book-long journey of Fadia and Ishmael and a mysterious horse that keeps the house company."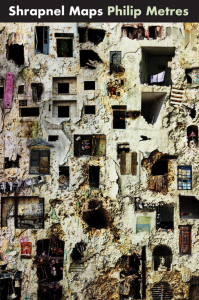 Shrapnel Maps by Philip Metres
Copper Canyon Press; April 2020
Metres's fourth poetry collection examines "the wounds and reverberations of the Israel/Palestine conflict," integrating "documentary flyers, vintage postcards, travelogues, cartographic language, and first person testimonies."
The Tiny Journalist by Naomi Shihab Nye
BOA Editions; 2019
Called by the Washington Post "a moving testament to the impact one person can have and the devastating effects of occupation," Nye's latest poetry collection for adults is inspired by the story of Janna Jihad Ayyad, a young Palestinian known for her videos of anti-occupation protests.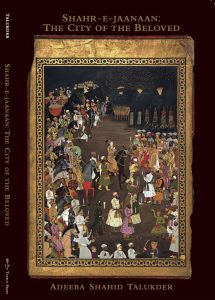 Shahr-e-jaanaan: The City of the Beloved by Adeeba Talukder
Tupelo Press; March 2020
Winner of the Kundiman Poetry Prize, this poetry collection "sets out to recreate the universe of Urdu and Persian poetic tradition, its tropes both lenses and mirrors for the speaker's reality."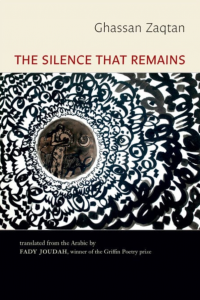 The Silence That Remains by Ghassan Zaqtan
Copper Canyon Press; 2017
Translated from the Arabic and introduced by Fady Joudah, this selection of poems by a major contemporary Palestinian poet is full of "unadorned, clearly delivered narratives of war and witness."
Features in Literary Journals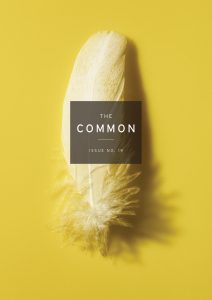 A Portfolio of Arabic Stories from Sudan
The Common; April 2020
Every spring, The Common publishes a portfolio of stories in translation from Arabic; this year's portfolio highlights authors from Sudan, including Abdel-Ghani Karamalla and Lemya Shammat.
"Minor Victories" by Ibtisam Azem
Evergreen Review; 2020
This essay, translated from the Arabic by Sinan Antoon, is a personal look at checkpoints between the West Bank and Jerusalem.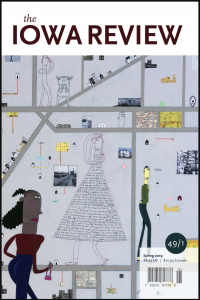 Beyond the Land of Erasure: A Roundtable of Poets from the Arabic-Speaking and Muslim Worlds
Iowa Review; 2019
This roundtable of poets features Zaina Alsous, Hayan Charara, Safia Elhillo, Marwa Helal, Philip Metres, and Stephen Voyce.