May is Mental Health Awareness Month, and to celebrate, we asked our member magazines and presses to suggest poetry, fiction, and creative nonfiction that engages with topics of mental, emotional, and social health.
Nonfiction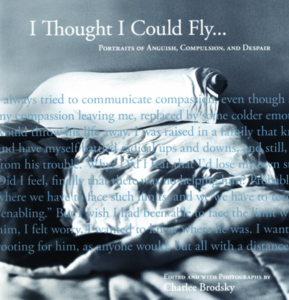 I Thought I Could Fly: Portraits of Anguish, Compulsion, and Despair by Charlee Brodsky
Bellevue Literary Press | 2008
According to Peter D. Kramer, this book by documentary photographer Brodsky is "a frank and often inspiring exploration of the experience of mental illness."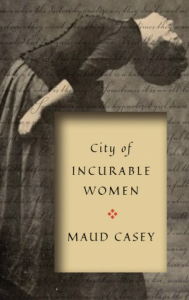 City of Incurable Women by Maud Casey
Bellevue Literary Press | 2022
According to Sigrid Nunez, City of Incurable Women is "a brilliant exploration of the type of female bodily and psychic pain once commonly diagnosed as hysteria–and the curiously hysterical response to it commonly exhibited by medical men."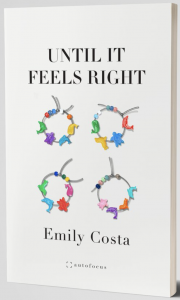 Until It Feels Right by Emily Costa
Autofocus Lit | 2022
Until It Feels Right is "a series of framed and stylized diary entries written during the three weeks" of an intensive program of cognitive behavioral therapy for obsessive-compulsive disorder.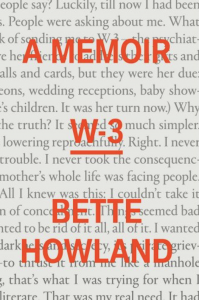 W-3: A Memoir by Bette Howland
A Public Space Books | 2021
First published in 1974, Howland's groundbreaking memoir is "an extraordinary portrait of the community of Ward 3, the psychiatric wing of the Chicago hospital where she was admitted."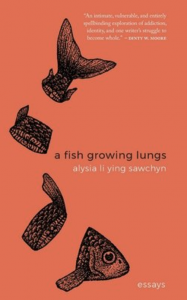 A Fish Growing Lungs by Alysia Li Ying Sawchyn
Burrow Press | 2020
These linked essays follow a misdiagnosis of bipolar disorder and its consequences in, according to Dinty W. Moore, an "intimate, vulnerable, and entirely spellbinding exploration of addiction, identity, and one writer's struggle to become whole."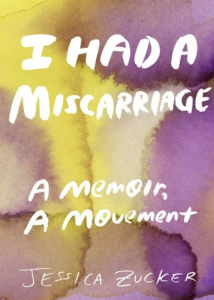 I Had a Miscarriage: A Memoir, a Movement by Jessica Zucker
Feminist Press | 2021
This memoir "confronts the cultural silence around miscarriage and illuminates how to transform trauma into human connection."
Poetry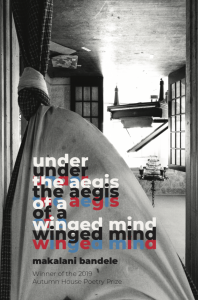 under the aegis of a winged mind by makalani bandele
Autumn House Press | 2020
Selected by Cornelius Eady as winner of the 2019 Autumn House Poetry Prize, this debut poetry collection is "inspired by the life and times of the jazz composer and pianist Earl 'Bud' Powell" and "explores how Black genius has encountered, struggled against, and developed mechanisms to cope with White supremacy in the United States."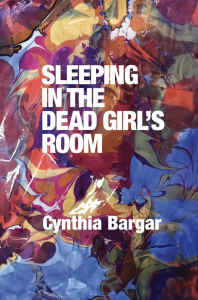 Sleeping in the Dead Girl's Room by Cynthia Bargar
Lily Poetry Review Press | 2022
In this poetry collection, Bargar "explores the interior of the self over the course of a lifetime, tracing the long travail of the self when faced with an imposed multiplicity, a fracturing of identity."
Wave Books | 2021
In this poetry collection, Durbin "deftly traces the associations between hoarding and collective US traumas rooted in consumerism and the environment."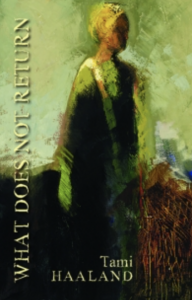 What Does Not Return by Tami Haaland 
Lost Horse Press | 2018
Haaland's poetry collection "examines dementia and caregiving against the expansive backdrop of the rural inland West."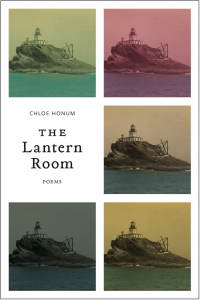 The Lantern Room by Chloe Honum
Tupelo Press | 2022
According to Allison Titus, The Lantern Room "is stunning and harrowing, built of poems that interrogate the wound of grief, the wound of love, and insist on asking an impossible question."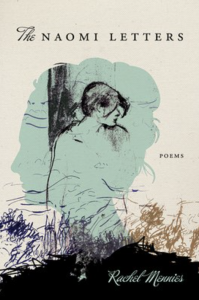 The Naomi Letters by Rachel Mennies
BOA Editions | 2021
The letter-poems in this collection "form a braid, first from the use of found texts, next from the speaker's personal observations about her bisexuality, Judaism, and mental illness, and lastly from her testimonies of past experiences."
The Pact by Jennifer Militello
Tupelo Press | 2021
According to Publishers Weekly, this poetry collection is "an exquisite example of the modern gothic: shadowy, beset by menacing weather and violent feelings, and positively bewitching."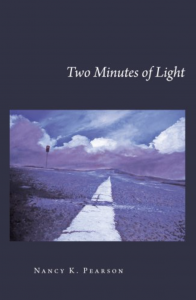 Two Minutes of Light by Nancy K. Pearson
Perugia Press | 2008
Pearson writes about "a descent into the madness of addiction and suicide attempts, and the foil to self-destruction is art itself—finding small beauty in unlikely places and transforming it into poetry."
Autumn House Press | 2022
Winner of the 2021 Donald Justice Poetry Prize, this debut poetry collection "navigates the challenges of growing out of girlhood and into womanhood with its potential dangers, interrogating the male gaze, beauty standards, and confidence and identity."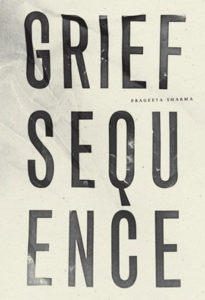 Grief Sequence by Prageeta Sharma
Wave Books | 2019
In this poetry collection, Sharma "confronts the sudden loss of her spouse to cancer" through "a series of poems rooted in the profoundly narrative yet disorienting experience of losing a loved one."
Fiction
The Tragedy of Being Happy by William L. Alton  
Regal House Publishing | 2019
This novel "explores the depths of mental illness and adolescence, and the divide between those who live with it and those who exist 'on the other side.'"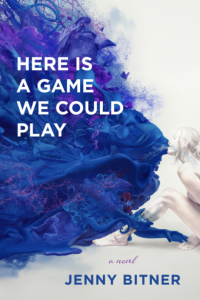 Here Is a Game We Could Play by Jenny Bitner
Acre Books | 2021
This novel is "the story of Claudia, an intelligent eccentric… seeking escape from tedium, loneliness, and her obsessive fear of poisoning."
Book*hug Press | 2021
Brewer's debut novel "shares three interweaving stories of artists tearing themselves open to make art."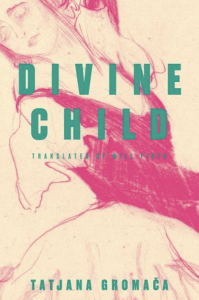 Divine Child by Tatjana Gromača
Translated by Will Firth
Sandorf Passage | 2021
This novel "paints a picture of the forces that batter an individual into shape in a time of economic crisis and rabid nationalism."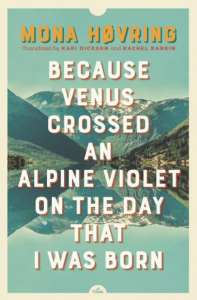 Because Venus Crossed an Alpine Violet on the Day that I Was Born by Mona Høvring
Book*hug Press | 2021
Translated from the Norwegian by Kari Dickson and Rachel Rankin—and winner of the Norwegian Critics' Prize for Literature—this novel is, according to Aimee Wall, a "luminous tale of the 'burdensome tenderness' between sisters and the emotional tumult of breaking free."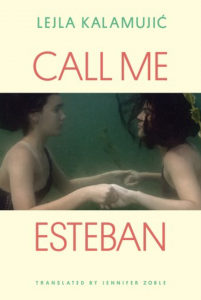 Call Me Esteban by Lejla Kalamujić
Translated by Jennifer Zoble
Sandorf Passage | 2021
This novel "depicts pre- and post-war Sarajevo by charting a daughter coping with losing her mother, but discovering herself."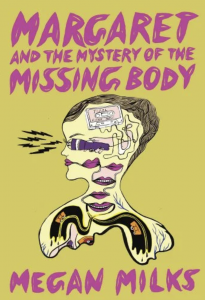 Margaret and the Mystery of the Missing Body by Megan Milks
Feminist Press | 2021
This novel "reimagines nineties adolescence—mashing up girl group series, choose-your-own-adventures, and chronicles of anorexia—in a queer and trans coming-of-age tale like no other."
Anthology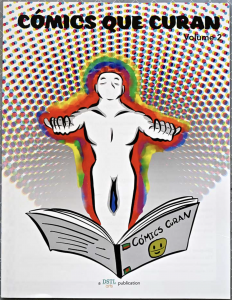 Cómics que Curan; Vol. 1 & Cómics que Curan; Vol. 2
DSTL Arts | 2020
Produced during a comic book writing and workshop series for Latinx youth and adults in South L.A., these anthologies promote mental health awareness, "​​exploring topics such as depression, social anxiety, and Autism."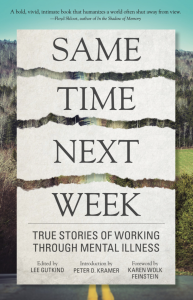 Same Time Next Week: True Stories of Working Through Mental Illness
In Fact Books | 2015
The 18 essays collected in this anthology edited by Lee Gutkind "reflect the writers' struggles to overcome–both as professionals and as individuals, as current therapists and as former patients–the challenges presented by depression, bipolar disorder, OCD, and other mental disorders."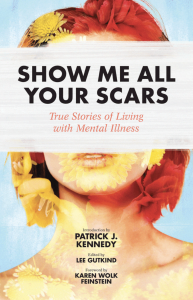 Show Me All Your Scars: True Stories of Living with Mental Illness
In Fact Books | 2016
Edited by Lee Gutkind, this anthology collects 20 stories "that vividly depict the realities of living with bipolar disorder, OCD, trichotillomania, PTSD, and other diagnoses."
Literary Magazines
The Rumpus | 2022
This special issue includes writing by Kieran Dahl, William Bearhart, Bunny McFadden, Anna Held, and more.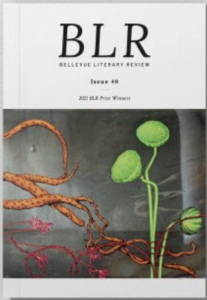 "Motherhood Requiem" by Nadia Ghent
Bellevue Literary Review | 2021
This essay begins, "One afternoon, after my mother had fallen ill for the fourth or fifth time, I pulled out all my eyelashes, one by one. I was thirteen."
Anomaly | 2017
According to editor Sarah Clark, "This is the year of choosing to have the hard conversation, to call in, to hold accountable."

"Double Sonnet for Transgender Dysphoria Blues" by torrin a. greathouse
Cincinnati Review | 2021
This poem begins, "All I ever wanted to be—the summer / daydreamed of. Girl in the floral-print dress / & endless golden fields."
Bellevue Literary Review | 2006
This special issue focused on mental health includes work by Elizabeth Downs, Robert Treu, Diane Cameron, and more.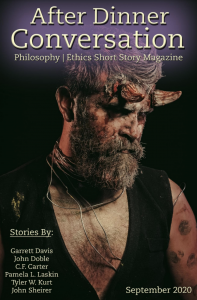 "Love Sounds" by Pamela L. Laskin
After Dinner Conversation | 2020
This short story begins, "My daughter's getting married. She is thirty-two and beautiful. I remember—it seems like just the other day—when she was sprawled and breathless."

"Dyke Litany" by Elizabeth Lindsey Rogers
Cincinnati Review | 2022
According to Lily Meyer, in this essay "queer adolescent isolation transforms into a collective experience."
SmokeLong Quarterly | 2021
This story begins, "She had a sheet over everything, and she took it off."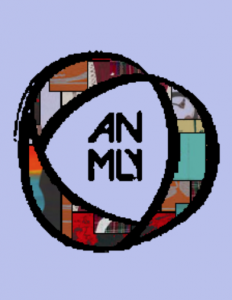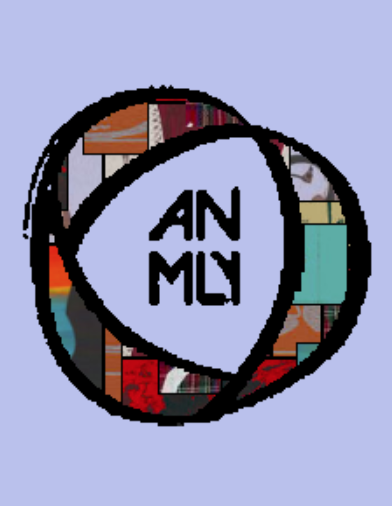 Writing Ourselves / Mad and Writing Ourselves / Mad Part 2
Anomaly | 2021
According to editor Sarah Cavar, the poetry, fiction, art, and other work in this two-part folio celebrate "Mad creation, craft, and methodology" and offer "a third, collaborative option, in which we can bring our whole, multiple, unrecovered and anti-recovery selves to the table to tell the stories only we know how to tell."