For National Hispanic Heritage Month, observed annually from September 15 to October 15, we asked our members—independent presses, literary journals, and others—to share with us some of the literature they recommend reading in celebration. (Learn more about National Hispanic Heritage Month here.)
Poetry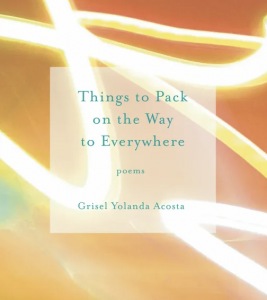 Things to Pack on the Way to Everywhere by Grisel Y. Acosta
Get Fresh Books Publishing | 2021
This poetry collection "is a blueprint for Afro-Latinx adventurers who want to keep their sanity in a world that does not value the history or contributions of Black/Latinx women."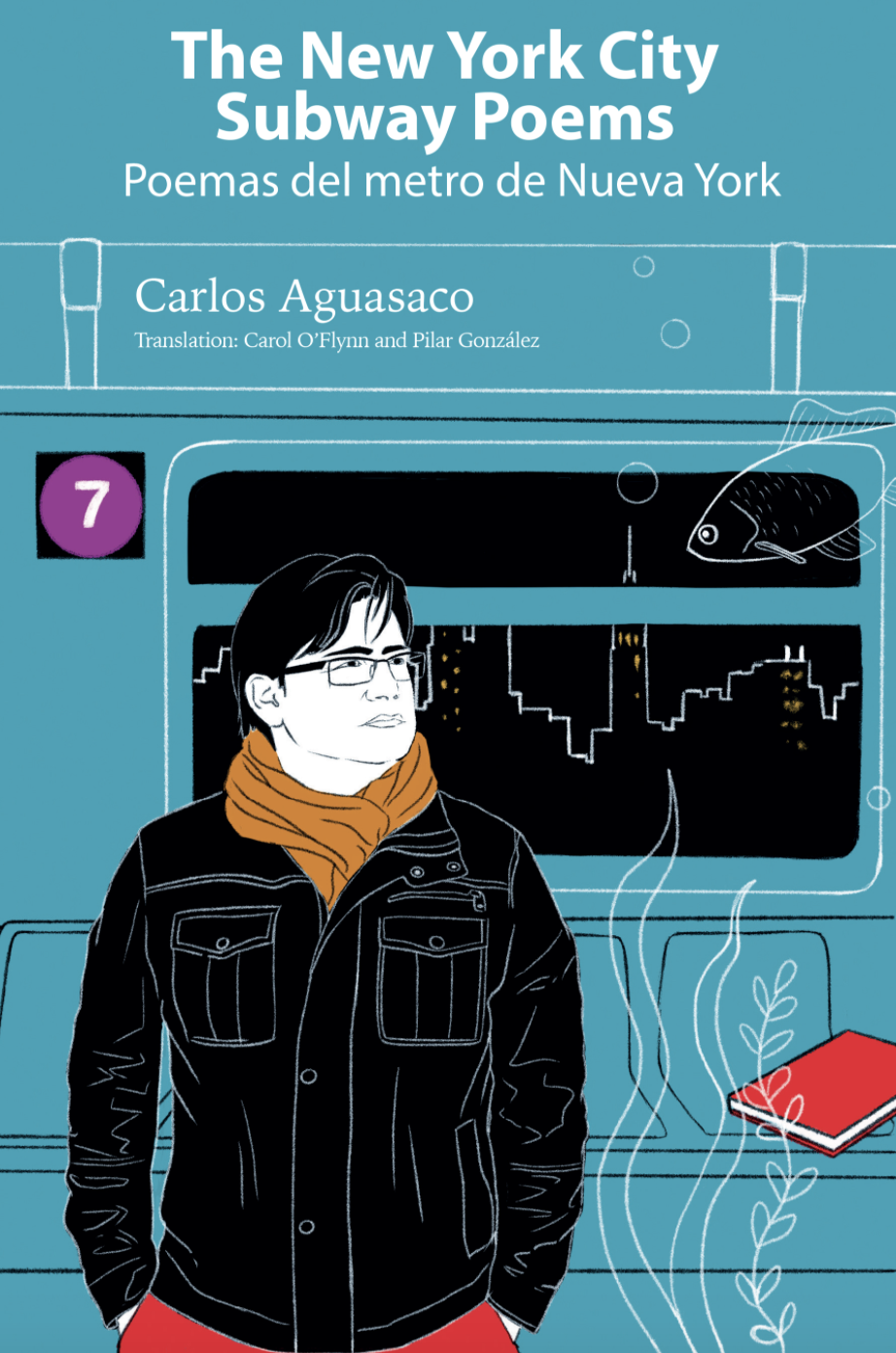 The New York City Subway Poems / Poemas del Metro de Nueva York by Carlos Aguasaco
Ashland Poetry Press | 2020
According to Ahmad Alshahawy, Aguasaco's poetry collection—translated from the Spanish by Carol O'Flynn—"reveals him as a wounded, yet defiant poet, master of a layered tongue, far from conventional or traditional styles."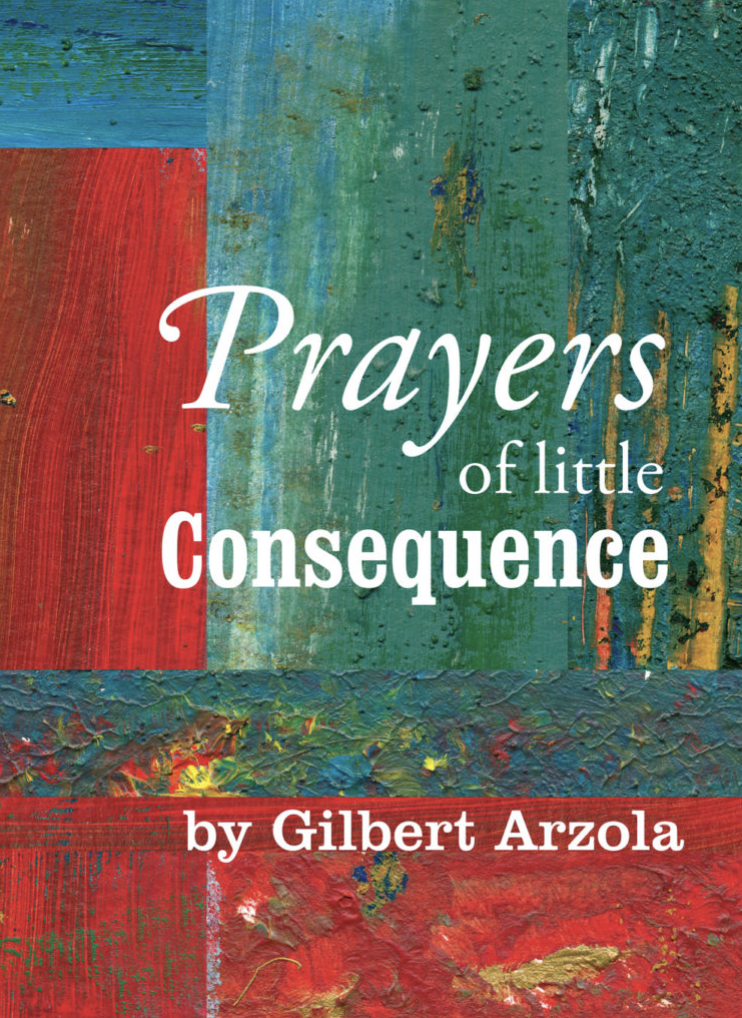 Prayers of Little Consequence by Gilbert Arzola
Passager Books | 2020
According to Irena Praitis, Arzola's poems "craft an inviting space for readers: We enter, sit down, accept the tea, stir in sugar, then look up toward a shift in perspective only a skilled magician could manage."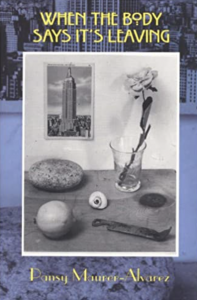 When the Body Says It's Leaving by Pansy Maurer-Alvarez
Hanging Loose Press | 2004
According to the late Harvey Shapiro, Maurer-Alvarez is "able to translate all the seen and unseen promptings of the day into colorful, sometimes surreal, imagery and musical lines, making this a rich book, a book of hours from those lucky enough to obtain it."
Now in Color by Jacqueline Balderrama
Perugia Press | 2020
Balderrama's debut poetry collection "explores the multigenerational immigrant experience of Mexican-Americans who have escaped violence, faced pressures to assimilate, and now seek to reconnect to a fragmented past."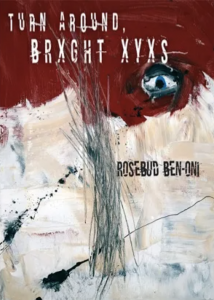 Turn Around BRXGHT XYXS by Rosebud Ben-Oni 
Get Fresh Books Publishing | 2019
According to Rachel McKibbens, Ben-Oni "is doing sacred work here, strutting across the asperous terrain of our modern world with a queer femme sovereignty that intoxicates and heals."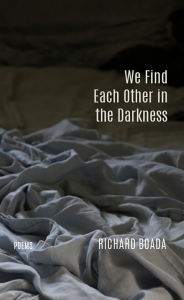 We Find Each Other in the Darkness by Richard Boada
Texas A&M University Press | 2020
The poems in this collection "emphasize an unraveling of localized places, such as the urbanization of Jackson, the rural Mississippi Delta, and the ecologically fragile Gulf Coast, through surreal and magically real points of view."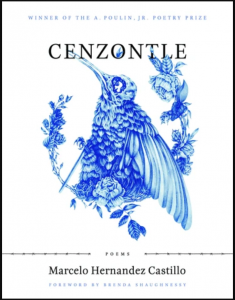 Cenzontle by Marcelo Hernandez Castillo
BOA Editions | 2018
Winner of the A. Poulin, Jr. Poetry Prize, Castillo's debut poetry collection is "a nuanced narrative of life before, during, and after crossing the US/Mexico border."
Sarabande Books | 2018
This bilingual chapbook, which includes line drawings by Cisneros, features "hairless dogs, monkeys, a fawn, a 'passionate' Guacamaya macaw, tarantulas, an iguana," and other animals.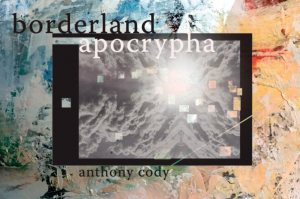 Borderland Apocrypha by Anthony Cody
Omnidawn | 2020
In this debut poetry collection, Cody examines a series of lynchings after the Mexican-American War, following "the collective histories of these terrors" and "excavating the traumas born of turbulence at borderlands."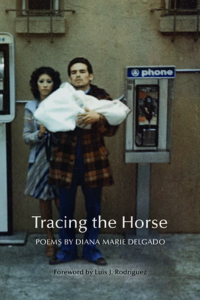 Tracing the Horse by Diana Marie Delgado
BOA Editions | 2019
This debut poetry collection "follows the coming-of-age of a young Mexican-American woman trying to make sense of who she is amidst a family and community weighted by violence and addiction."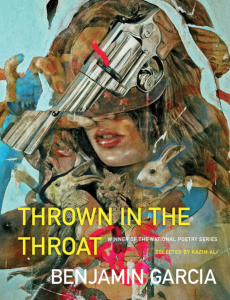 Thrown in the Throat by Benjamin Garcia

Milkweed Editions | 2020

Selected by Kazim Ali as a winner of the 2019 National Poetry Series, Garcia's debut poetry collection is "a sex-positive incantation that retextures what it is to write a queer life amidst troubled times."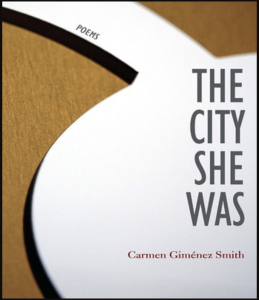 The City She Was by Carmen Giménez Smith
Center for Literary Publishing | 2011
According to Matthea Harvey, in this poetry collection Giménez Smith "muddles and enchants with her many masks, leaving the ground a little less stable under our feet."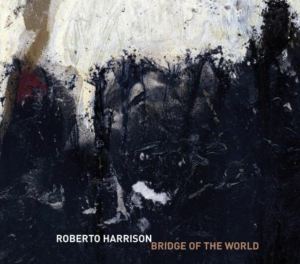 Bridge of the World by Roberto Harrison
Litmus Press | 2017
This poetry collection "maps multiple transits between mental, spiritual, and geographic topographies, pivoting on the experience of dislocation from Panama and Latinidad."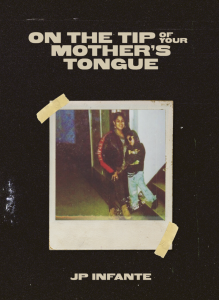 On the Tip of Your Mother's Tongue by JP Infante
Thirty West Publishing House | 2017
This debut prose poetry chapbook and winner of the 4th Annual Thirty West chapbook contest "tells the story of a son grappling with his mother's mental health in New York City."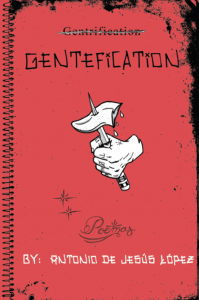 Gentefication by Antonio de Jesús López 
Four Way Books | 2021
This debut poetry collection "nuances Latinidad as not just an immigration question, but an academic one" and "deals with Latinx death not as the literal passing of bodies, but as first tied with language."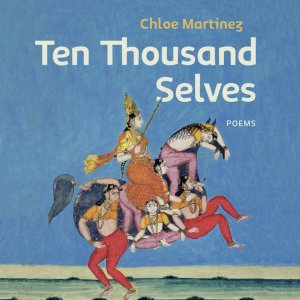 Ten Thousand Selves by Chloe Martinez
The Word Works | 2021
According to Adrian Matejka, this poetry collection "immerses us in a complicated poetic in which the geographies of the self are transposed and transformed by the geographies of the external world."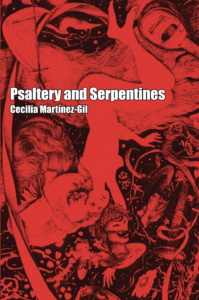 Psaltery and Serpentines by Cecilia Martínez-Gil
Gival Press | 2010
Winner of the 2009 Gival Press Poetry Award, Psaltery and Serpentines is, according to Gail Wronsky, "a luscious and lustrous collection of poems, a delightful first book from a poet who demonstrates convincingly here both the gravity and the joy of her calling."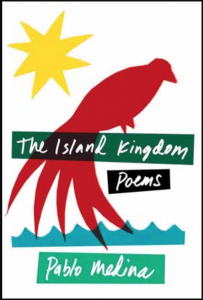 The Island Kingdom by Pablo Medina
Hanging Loose Press | 2015
According to Bill Zavatsky, "The color, grace, music and energy that fill these pages ought to harken us (again) to Medina's mastery, for a master-poet he is."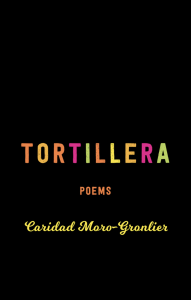 Tortillera by Caridad Moro-Gronlier
Texas Review Press | 2021
The poems in this debut collection consider "the heartrending consequences of compulsory heterosexuality, as well as the patriarchal stamp emblazoned on the Cuban diaspora."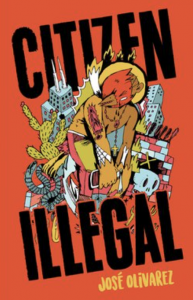 Citizen Illegal by José Olivarez
Haymarket Books | 2018
In this debut poetry collection, Olivarez "explores the stories, contradictions, joys, and sorrows that embody life in the spaces between Mexico and America."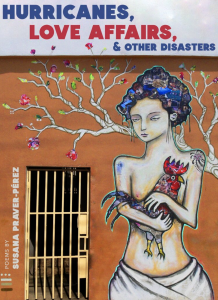 Hurricanes, Love Affairs and Other Disasters by Susana Praver-Pérez
Nomadic Press | 2021
According to Naomi H. Quiñonez, this poetry collection "bridges the intimate relationships among  culture, society and nature to expose what is broken, damaged and diseased in our lives."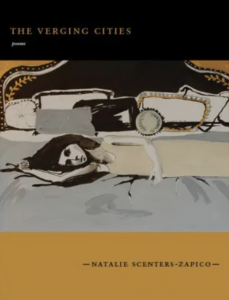 The Verging Cities by Natalie Scenters-Zapico
Center for Literary Publishing | 2015
This debut collection "is filled with explorations of immigration and marriage, narco-violence and femicide, and angels in the domestic sphere."
Fiction
Boys, Lost & Found by Charles Casillo
Gival Press | 2006
This collection of fiction, memoir, and biographical sketches "reveals a heartfelt observer of life's emotional emergencies and indignities told with immediacy and feeling."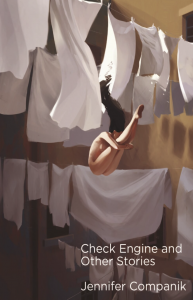 Check Engine and Other Stories by Jennifer Companik
Thirty West Publishing House | 2021
This debut short fiction collection features ten stories exploring "duality in gender roles & expectations, married and unmarried, ghosts and death."
Bellevue Literary Press | 2018
Translated from the Spanish by Lisa Dillman and Daniel Hahn, Mourning features an eponymous narrator who "travels to Poland, Italy, the U.S., and the Guatemalan countryside in search of secrets he can barely name."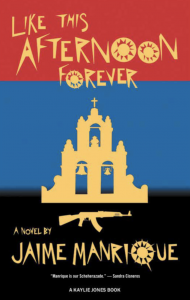 Like This Afternoon Forever by Jaime Manrique
Akashic Books | 2019
In this novel, "two Catholic priests fall in love amid deadly conflicts in the Amazon between the Colombian government, insurgent groups, and drug cartels."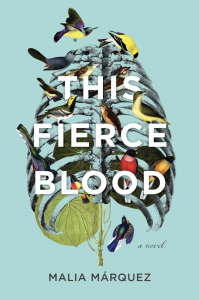 This Fierce Blood by Malia Márquez
Acre Books | 2021
This novel "combines magical realism with themes of maternal ancestral inheritance, and also explores the ways Hispano/Indigenous traditions both conflicted and wove together, shaping the distinctive character of the American Southwest."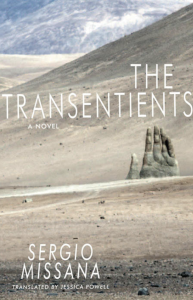 The Transients by Sergio Missana
McPherson & Company | 2021
Translated from the Spanish by Jessica Powell, this novel is "a bewitching puzzle-box with a propulsive plot, as well as a high-wire act of prose, at its core lies a metaphysical mystery that ensnares both the protagonist and the reader."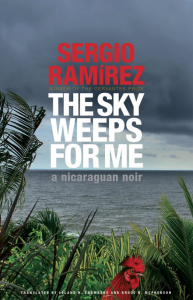 The Sky Weeps for Me by Sergio Ramírez
McPherson & Company | 2020
Translated from the Spanish by Leland H. Chambers with Bruce McPherson, this novel explores "a maze of deception, corruption, and murders" and "a dangerous, international conspiracy."
Restless Books | 2018
This debut novel is "the uproarious story of a thwarted writer's elaborate revenge on the woman who stole her lover, blending elements of telenovela, pulp noir, and dystopian satire."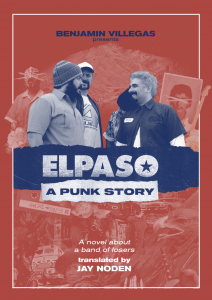 ELPASO: A Punk Story by Benjamin Villegas
Deep Vellum | 2021
Translated from the Spanish by Jay Noden, this novel "explores the history of a Texas border-town punk band that is too good to be true."
Nonfiction
Black Dove: Mamá, Mi'jo, and Me by Ana Castillo
Feminist Press | 2016
This memoir "looks at what it means to be a single, brown, feminist parent in a world of mass incarceration, racial profiling, and police brutality" and "narrates some of America's most heated political debates and urgent social injustices through the oft-neglected lens of motherhood and family."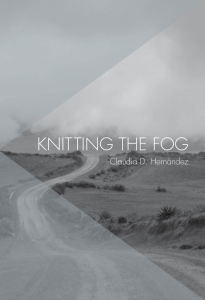 Knitting the Fog by Claudia D. Hernández
Feminist Press | 2019
Hernández's debut memoir "follows her tumultuous adolescence and fraught homecomings as she crisscrosses the American continent."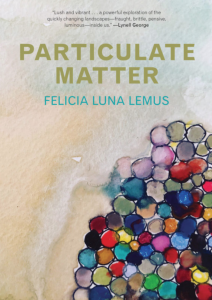 Particulate Matter by Felicia Luna Lemus
Akashic Books | 2020
Set in Los Angeles, this memoir is Lemus's "collection of still lifes, landscapes, and portraits of a challenging year that threatened all she loved most."
Anthologies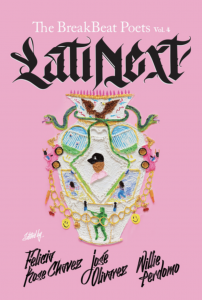 The Breakbeat Poets Vol. 4: LatiNext
Haymarket Books | 2020
Edited by Felicia Chavez, José Olivarez, and Willie Perdomo, this anthology "opposes silence and re-mixes the soundtrack of the Latinx diaspora across diverse poetic traditions."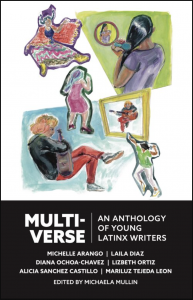 Multiverse: An Anthology of Young Latinx Writers
Nomadic Press | 2021
The poems in this anthology of work from six young Latinx writers "explore topics such as belonging, society, family, and most importantly, what it means to be us."
Anomalous Press | 2019
This anthology, edited by Erica Mena, Raquel Salas Rivera, Ricardo Maldonado, and Carina del Valle Schorske, bilingually presents work by forty contemporary Puerto Rican poets. The book began out of a project to raise money for Hurricane Maria relief.
Hybrid & Performance Works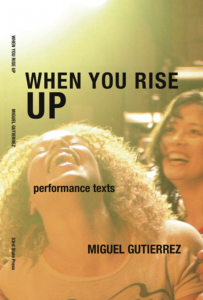 When You Rise Up by Miguel Gutierrez
53rd State Press | Reprinted in 2018
When You Rise Up "collects texts by choreographer Miguel Gutierrez, a relentlessly exploratory figure in the contemporary dance scene."
Anti-Humboldt by Hugo García Manríquez
Litmus Press | 2015
This bilingual erasure of the North American Free Trade Agreement, in English and Spanish, "is a bilingual artifact that interrupts and re-politicizes NAFTA's neoliberal language."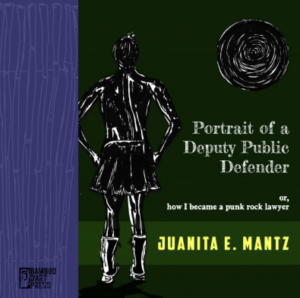 Portrait of a Deputy Public Defender (or, how I became a punk rock lawyer) by Juanita E. Mantz
Bamboo Dart Press | 2021
This multi-genre chapbook of memoir pieces, social justice essays, and poetry "describes the author's love of punk rock and her quest to challenge the system of mass incarceration as a deputy public defender."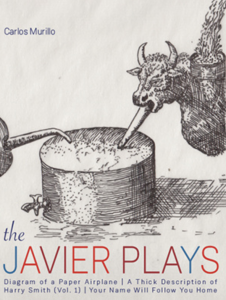 The Javier Plays by Carlos Murillo
53rd State Press | 2016
This collection's essays and plays—including Diagram of a Paper Airplane and Your Name Will Follow You Home—are, according to Todd London, "like America itself—its violence, its identity crises, its homegrown art, its shape in the eye of the immigrant."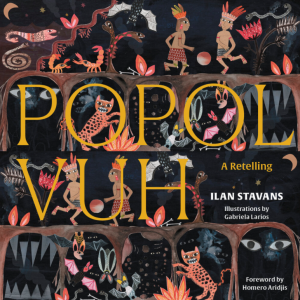 Popol Vuh: A Retelling by Ilan Stavans
Restless Books | 2020
Illustrated by Gabriela Larios and introduced by Homero Aridjis, this is "an inspired and urgent prose retelling of the Maya myth of creation."
Literary Magazines
Cincinnati Review | 2021
According to Associate Editor Lisa Low, "the scene of the calf birth evokes the speaker's own coming into being, leaving us to contemplate how a sense of self forms in childhood."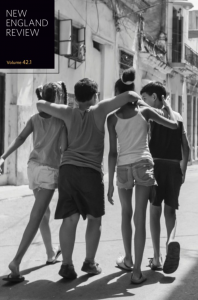 "Patriotic Sex" by Odette Casamayor-Cisneros
New England Review | Volume 42, Issue 1
This short story is from the feature From Granma to Boston and Havana and Back and is translated from the Spanish by Erin Goodman. It begins, "'Well, well, if it isn't a child of Zunilda…'"
Bellevue Literary Review | Issue 38
Winner of the 2020 Goldenberg Prize for Fiction, this short story begins, "Aunt #1's plastic toilet lid shifts under Manolo's weight as he balances his left ankle on his right knee, careful so his leg doesn't slide off his sweatpants."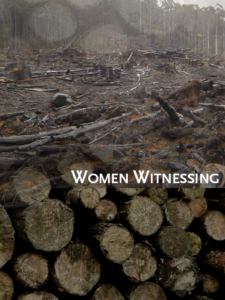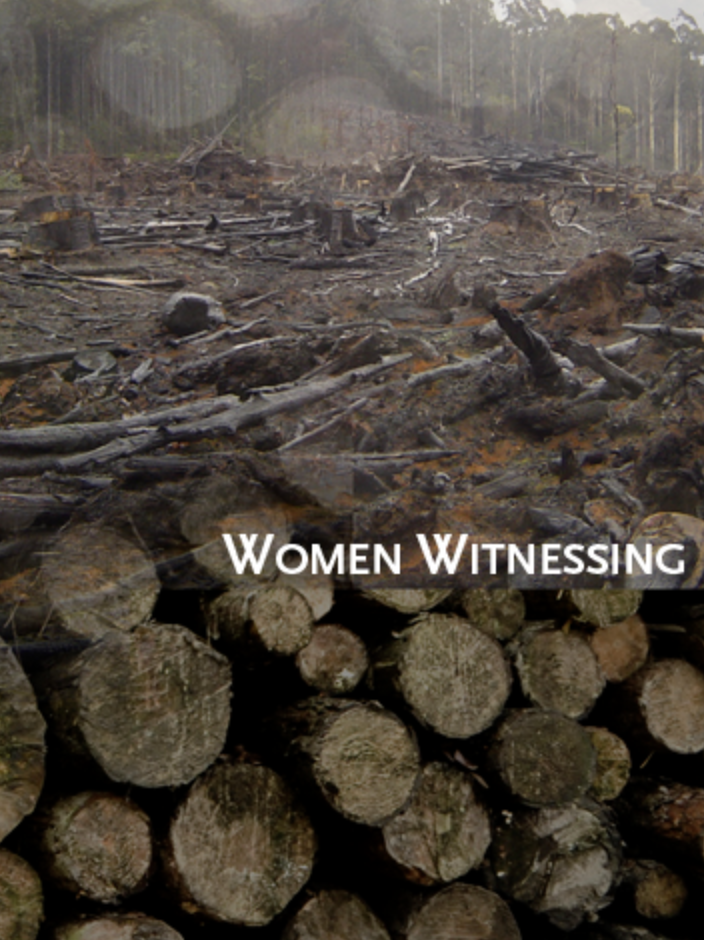 "Origins" and "Chameleon or Thinking About My Mother the Sparrow" by Ysabel Y. Gonzalez
Dark Matter: Women Witnessing | Issue 13
About "Origins," Gonzalez says, "This poem holds in its hands two leading women in my life–my mother (living) and grandmother (who has passed), both of whom continue to guide me."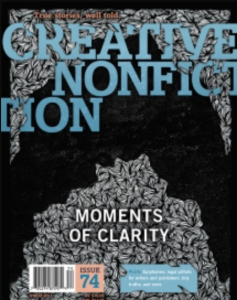 "Latinx Heritage Month" by Melissa Lujan Mesku
Creative Nonfiction | Issue 74
In this essay, Mesku interrogates the idea and the reality of heritage months. The essay begins, "I work at a start-up. In the kitchen there is a flat-screen TV displaying inspirational quotes."
Contrapuntos | Volume VIII
Contrapuntos is a literary magazine that publishes literary criticism, poetry, prose, essays, photography, and art. The magazine publishes works in many languages, focusing on Spanish works written, produced, and distributed mainly in the United States. Contrapuntos VIII includes photographic curation by Indira Yadira Ariana García Varela, poetry by Radoslav Rochallyi and Ashley A. Arnold, visual poetics by Yuan Hongri, and more.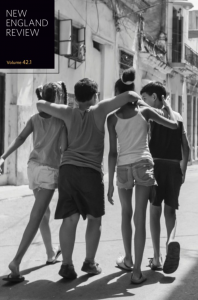 "The World's Second Shortest Story" by César Pérez
New England Review | Volume 42, Issue 1
This short story is from the feature From Granma to Boston and Havana and Back and is translated from the Spanish by the author. It begins, "This story was going to be an homage to Augusto Monterroso, hero of magnificent brevity, author of the famous one-line novel: 'When s/he woke up, the dinosaur was still there.'"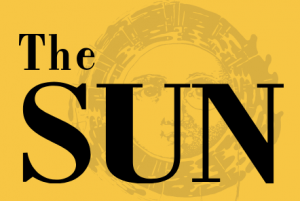 "What We Lost" by Brenda Peynado
The Sun | Issue 105
This short story begins, "We were losing parts of ourselves. A reporter discovered a trove of ears in a burlap sack."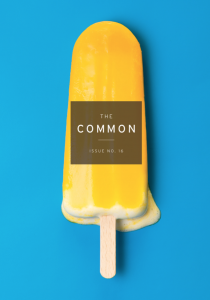 De Puerto Rico: Un año después de la tormenta / From Puerto Rico: One year after the storm
The Common | Issue 16
This issue of The Common features a folio of stories, essays, poems, and artwork by Puerto Rican writers and artists, reflecting on Hurricane Maria and its aftermath.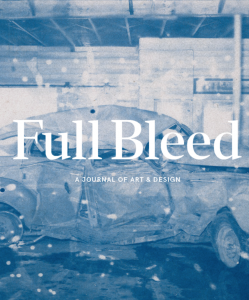 "Fear of a Black Superman" by Alexander Ramirez
Full Bleed | 2020
Ramirez considers superheroes, childhood, and race in this illustrated essay that begins, "I was four years old the day Superman died."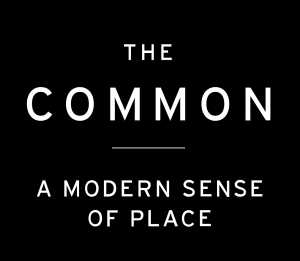 Readings for Latinx and Hispanic Heritage Month
The Common
This collection of readings includes poetry, fiction, and interviews by Jose Hernandez Diaz, Francisco Márquez, Ricardo Alberto Maldonado, Gabrielle Lucille Fuentes, and more.

"Four Snakes Makes Our Flag" by C.T. Salazar
Cincinnati Review | 2021
According to Managing Editor Lisa Ampleman, "The imagery—milkweed, dog tags, swans, dirt—is prototypically American, as is the motif of burying things (including our flaws as a country) and, thus, trying to forget them."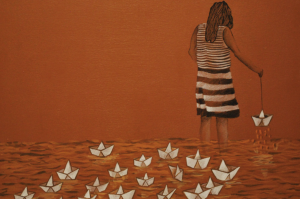 Within (and Without) These Borders: Writing from the US
Words Without Borders | 2017
The eleven writers in this issue, which features work by international writers living in the United States and writing in languages other than English, "expand both our sense of literary creativity and our understanding of life within, and without, the boundaries of this country."