For National Hispanic Heritage Month, observed annually from September 15 to October 15, we asked our members—independent presses, literary journals, and others—to share with us some of the literature they recommend reading in celebration. (Learn more about National Hispanic Heritage Month here.)
Poetry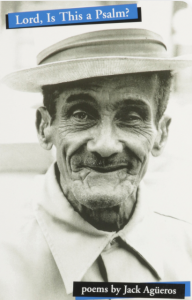 Lord Is This A Psalm? by Jack Agüeros
Hanging Loose Press | 2002
According to Martín Espada, "Agüeros is the wiseguy in the choir who leaves the congregation muffling snorts of hilarity, or slack-jawed with the shock of recognition."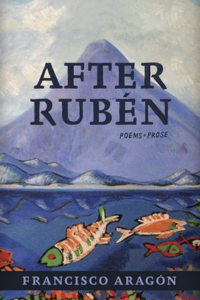 After Rubén by Francisco Aragón
Red Hen Press | 2020
Aragón's latest poetry collection "unfolds as a decades-long journey in poems and prose, braiding the personal, the political & the historical, interspersing along the way English-language versions & riffs of a Spanish-language master: Rubén Darío."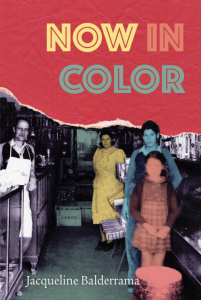 Now in Color by Jacqueline Balderrama
Perugia Press | September 2020
Balderrama's debut poetry collection "explores the multigenerational immigrant experience of Mexican-Americans who have escaped violence, faced pressures to assimilate, and now seek to reconnect to a fragmented past."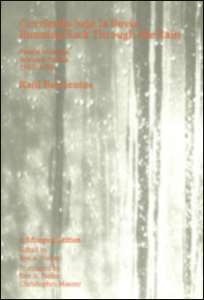 Corriendo bajo la lluvia: Poesia Escogida / Running Back Through the Rain: Selected Poems 1982-1998 by Raúl Barrientos
Translated by Ben A. Heller and Christopher Maurer
Swan Isle Press | 2002
The poems in this collection "trace a trajectory from the 1973 coup d'etat in Chile to a difficult end-of-millennium in Manhattan."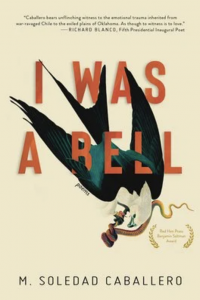 I Was a Bell by M. Soledad Caballero
Red Hen Press | 2021
In this poetry collection, Caballero "imagines how memory frames and reshapes the present, how memory illuminates and limits the stories of ourselves, and how, despite the passage of time, primal moments in the past are the ghosts and echoes of our present."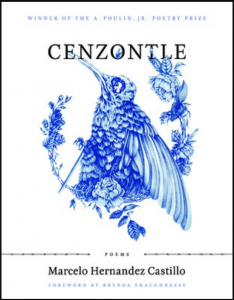 Cenzontle by Marcelo Hernandez Castillo
BOA Editions | 2018
Winner of the A. Poulin, Jr. Poetry Prize, Castillo's debut poetry collection is "a nuanced narrative of life before, during, and after crossing the US/Mexico border."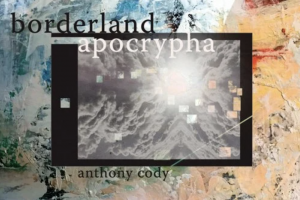 Borderland Apocrypha by Anthony Cody
Omnidawn | 2020
In this debut poetry collection, Cody examines a series of lynchings after the Mexican-American War, following "the collective histories of these terrors" and "excavating the traumas born of turbulence at borderlands."
Translated from Spanish by Robin Myers
Wave Books | 2022
Copy is "a prose poem sequence that insinuates an experience of violent removal: a person's disappearance from a country, from normal life, and forcible reintegration into a new social and existential configuration."
Thrown in the Throat by Benjamin Garcia
Milkweed Editions | 2020
Selected by Kazim Ali as a winner of the 2019 National Poetry Series, Garcia's debut poetry collection is "a sex-positive incantation that retextures what it is to write a queer life amidst troubled times."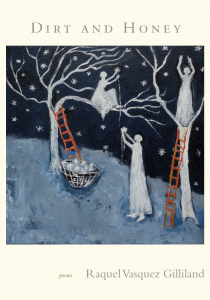 Dirt and Honey by Raquel Vasquez Gilliland
Green Writers Press | 2018
According to Elizabeth Bradfield, "Gilliland gives us alternate myths and incantations, domestic hymns, images honoring women and dirt, butterflies and milk."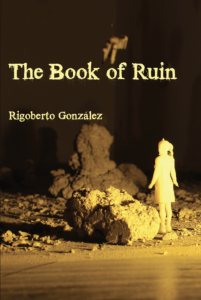 The Book of Ruin by Rigoberto González
Four Way Books | 2019
These poems "consider the history–and uncertain future–of the Americas, particularly regarding the danger of climate change, and suggest a line from colonialism toward a shattering 'Apocalipsixtlán.'"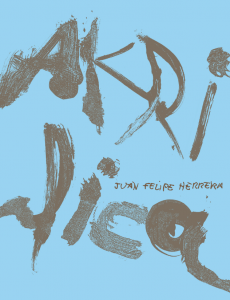 Akrílika by Juan Felipe Herrera
Noemi Press | 2022
This new edition and new translation of Herrera's poetry collection "arrives now to expand the political and artistic possibilities that form our current horizon."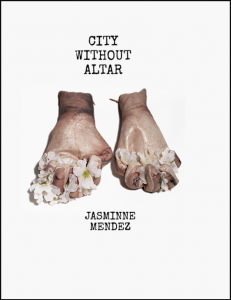 City Without Altar by Jasminne Mendez
Noemi Press | 2022
City Without Altar is "a poetry collection and play in verse that explores what it means to live, love, heal and experience violence as a Black person in the world."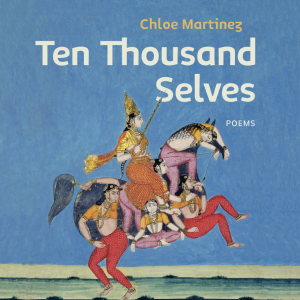 Ten Thousand Selves by Chloe Martinez
The Word Works | 2021
According to Adrian Matejka, this poetry collection "immerses us in a complicated poetic in which the geographies of the self are transposed and transformed by the geographies of the external world."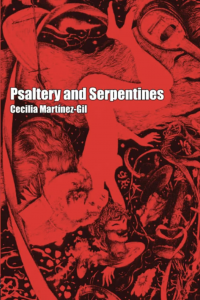 Psaltery and Serpentines by Cecilia Martínez-Gil
Gival Press | 2010
According to Mario René Padilla, "reading Cecilia Martínez-Gil's collection of psaltery serpentines, one feels the supremacy of metaphor and music over meaning and sense."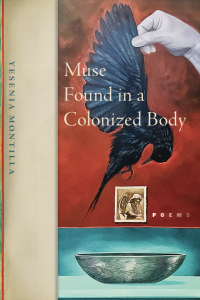 Muse Found in a Colonized Body by Yesenia Montilla
Four Way Books | 2022
The poems in this collection "at turns uplift desire, affirm life, celebrate protest, and condemn the violent greed of imperial usurpation that has produced the US as we know it."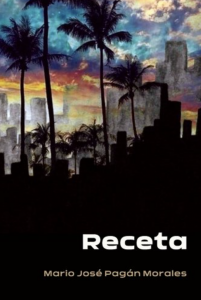 Receta by Mario José Pagán Morales
great weather for MEDIA | 2022
This debut collection "is a story of becoming a poet. This poet. Boricua and part of a proud tradition of Nuyorican poets before and around him."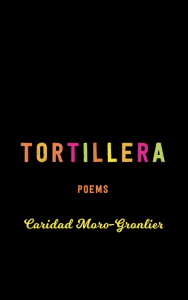 Tortillera by Caridad Moro-Gronlier
Texas Review Press | 2021
The poems in this debut collection consider "the heartrending consequences of compulsory heterosexuality, as well as the patriarchal stamp emblazoned on the Cuban diaspora."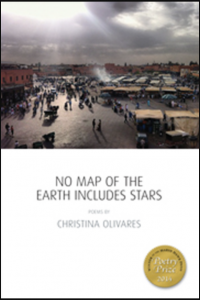 No Map of the Earth Includes Stars by Christina Olivares
Marsh Hawk Press | 2015
In this debut poetry collection, Olivares "shines constellations of light on her vibrant experiences, home and abroad, in the mind and in the heart, in and out of this world."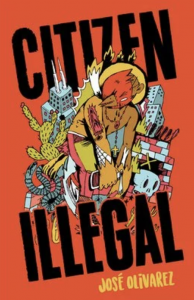 Citizen Illegal by José Olivarez
Haymarket Books | 2018
In this debut poetry collection, Olivarez "explores the stories, contradictions, joys, and sorrows that embody life in the spaces between Mexico and America."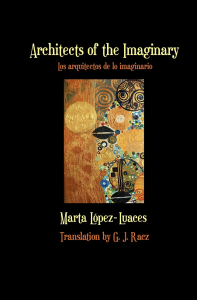 Architects of the Imaginary / Los arquitectos del imaginario by Marta López-Luaces
Translated from Spanish by G. J. Racz
Gival Press | 2022
According to Peter Gizzi, in this bilingual poetry collection "the world and its phenomena are respected, named, and given their proper occupation."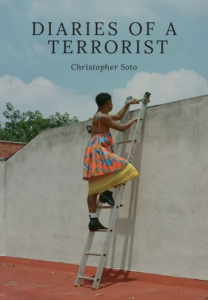 Diaries of a Terrorist by Christopher Soto
Copper Canyon Press | 2022
In this debut poetry collection, "political surrealist poems shift between gut-wrenching vulnerability, laugh-aloud humor, and unapologetic queer punk raunchiness."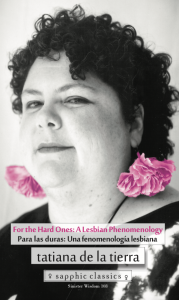 Para las duras: Una fenomonologia lesbiana / For the Hard Ones: A Lesbian Phenomenology by tatiana de la tierra
Sinister Wisdom | 2018
Originally published in 2002, this bilingual collection of poetry "explores, and reimagines queer Latina sexuality, opening up space for multiple interpretations and transformations."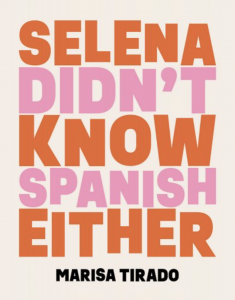 Selena Didn't Know Spanish Either by Marisa Tirado
Texas Review Press | 2022
Winner of the 2021 Robert Phillips Chapbook Prize, selected by Benjamin Garcia, this debut poetry collection "seeks Tejano pop star Selena Quintanilla as a means of reconnecting to the speaker's cultural identity."
Fiction
Sarabande Books | 2018
This bilingual chapbook, which includes line drawings by Cisneros, features "hairless dogs, monkeys, a fawn, a 'passionate' Guacamaya macaw, tarantulas, an iguana," and other animals.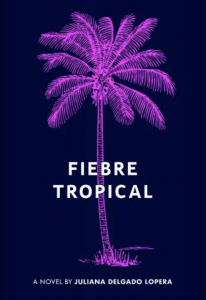 Fiebre Tropical by Julián Delgado Lopera
Feminist Press | 2020
According to Lit Hub, this multilingual novel is a "story about coming of age as a queer adolescent, an immigrant, a daughter, a bilingual kid, a complex human being."
Bellevue Literary Press | 2016
The stories in this collection navigate "the fine line between confession and self-justification, the absurd violence of threatened masculinity, and the perverse joy of neurosis."
Green Writers Press | 2020
This debut novel "centers on a six-month period in the life of a boy confronting changes in his family, his community, and himself at a time of social confusion and turmoil."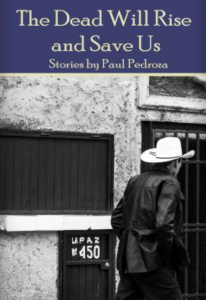 The Dead Will Rise and Save Us by Paul Pedroza
Veliz Books | 2016
Set in El Paso and Juarez, this short fiction collection "embodies life in the border in many ways, such as the bilingualism of the characters, the socio-cultural elements of the settings, and the tensions between the difficulties and beauty of living in the border region."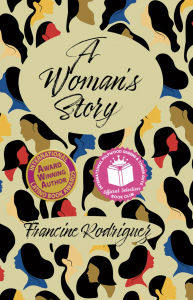 A Woman's Story by Francine Rodríguez
Madville Publishing | 2021
The short fiction in this collection "tells the stories of Latina women's lives."
Restless Books | 2018
This debut novel is "the uproarious story of a thwarted writer's elaborate revenge on the woman who stole her lover, blending elements of telenovela, pulp noir, and dystopian satire."
Madville Publishing | 2021
In this novel, "young Alegría discovers the secrets behind her namesake and the imperfections within her family."
Nonfiction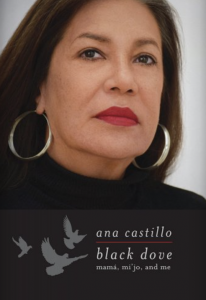 Black Dove: Mamá, Mi'jo, and Me by Ana Castillo
Feminist Press | 2016
This memoir "looks at what it means to be a single, brown, feminist parent in a world of mass incarceration, racial profiling, and police brutality" and "narrates some of America's most heated political debates and urgent social injustices through the oft-neglected lens of motherhood and family."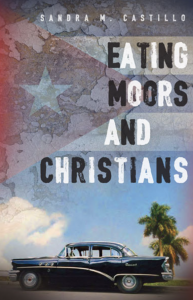 Eating Moors and Christians by Sandra M. Castillo
CavanKerry Press | 2016
This memoir "depicts a conflicted history and utilizes the Cuban Revolution as a springboard from which to discuss what is at the center of exile literature—liminality."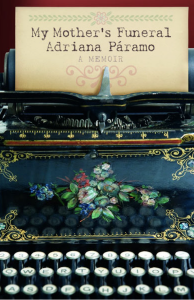 My Mother's Funeral by Adriana Páramo
CavanKerry Press | 2013
This memoir "circles around the death of the author's mother, but what also emerges is a landscape of personal loss and pain, of innocence, humor, violence and beauty."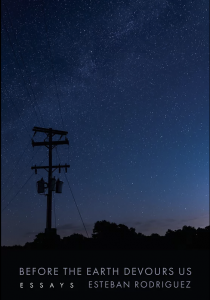 Before the Earth Devours Us by Esteban Rodríguez
Split/Lip Press | 2021
In this debut essay collection, "a young boy emerges from the valley of childhood memories, curious and seeking to understand a world that is violent, uncertain, and as full of loss as it is of life from the people who inhabit it."
Hybrid, Anthology & More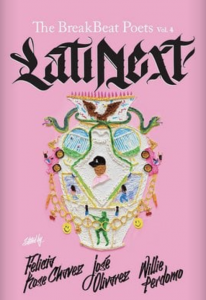 The Breakbeat Poets Vol. 4: LatiNext
Haymarket Books | 2020
Edited by Felicia Chavez, José Olivarez, and Willie Perdomo, this anthology "opposes silence and re-mixes the soundtrack of the Latinx diaspora across diverse poetic traditions."
53rd State Press | 2020
This monologue, which weaves together the voice of the narrator and that of serial killer Jeffrey Dahmer, is "at once a coming-of-age story, a horror story, and a highly theatrical experiment in radical empathy."
Frayed Edge Press | 2022
This cross-genre collection of short stories, microfiction, and drama "explores themes of physical and emotional violence, human relationships, and the weight of politics, history, and culture on individuality and identity."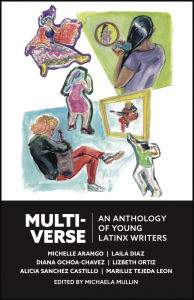 Multiverse: An Anthology of Young Latinx Writers
Nomadic Press | 2021
The poems in this anthology of work from six young Latinx writers "explore topics such as belonging, society, family, and most importantly, what it means to be us."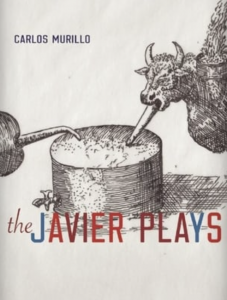 The Javier Plays by Carlos Murillo
53rd State Press | 2016
This collection's essays and plays—including Diagram of a Paper Airplane and Your Name Will Follow You Home—are, according to Todd London, "like America itself—its violence, its identity crises, its homegrown art, its shape in the eye of the immigrant."
New Vessel Press | September 2022
The seventh installment in the Very Christmas series includes "mouthwatering Nochebuena meals, mysterious felines, multi-colored boxes, marvelous sweet rolls, and many a bedside tale."
Literary Magazines

"Spring Semester" by Amy M. Alvarez
Cincinnati Review | 2021
According to Lisa Low, "Throughout the poem, the landscape gives context to racial violence, and the tenderness in the speaker's way of seeing becomes a necessary act."

"Homesick Sonnet" by Steven Espada Dawson
Cincinnati Review | 2022
This poem begins, "Three blocks east a wrecking ball wears the dust / of your old house."

"A Family History Is Sacred" by Joshua Jennifer Espinoza
Southeast Review | 2022
This poem begins, "(Place the sky in glass too thick for me to bite through. Give me a void big enough / to contain what I am about to spill.)"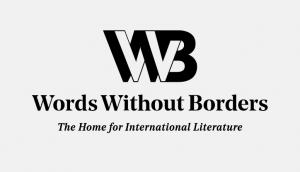 Our Nueva York: Writing the City in Spanish
Words Without Borders | 2021
This issue explores "the notion of New York as Spanish-language city," featuring "work by five contemporary writers from across the Spanish-speaking world."

"Filthy, Polluted" by Raul Palma
SmokeLong Quarterly | 2017
This story begins, "At daybreak, when your mother brings you a café con leche, then asks if you have a moment, slide a chair over and say, 'For you. Always.'"
ANMLY #26
According to editor Erica Mena, this folio features "45 contemporary Puerto Rican poets, both emerging and established, writing in both English and Spanish, living both on la isla and in the diaspora, afro-boricua, white, mixed, indigenx, and of all genders."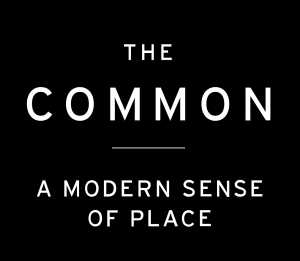 Readings for Latinx and Hispanic Heritage Month
The Common
This collection of readings includes poetry, fiction, and interviews by Jose Hernandez Diaz, Francisco Márquez, Ricardo Alberto Maldonado, Gabrielle Lucille Fuentes, and more.

"Pulpo" by Leigh Camacho Rourks
SmokeLong Quarterly | 2017
This story begins, "Her papa's hands tremble as he opens the olives—something she can do but asks for help with anyway."

"Four Snakes Makes Our Flag" by C. T. Salazar
Southeast Review | 2022
This poem begins, "silence so indigo it softens the end."