For National Translation Month, observed annually during the month of September, we asked the many independent literary presses and magazines that make up our membership to share with us some of the literature they have published in translation.
Poetry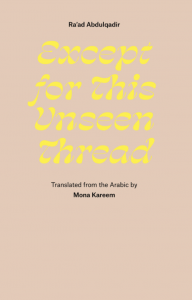 Except for this Unseen Thread: Selected Poems by Ra'ad Abdulqadir
Translated from the Arabic by Mona Kareem
Ugly Duckling Presse | 2021
According to Don Mee Choi, "Ra'ad Abdulqadir's Selected Poems consists of fragile, tender moments observed during life and death under sanctions and wars in Iraq."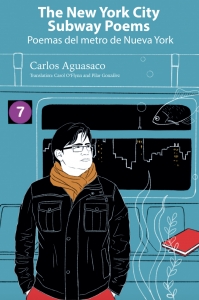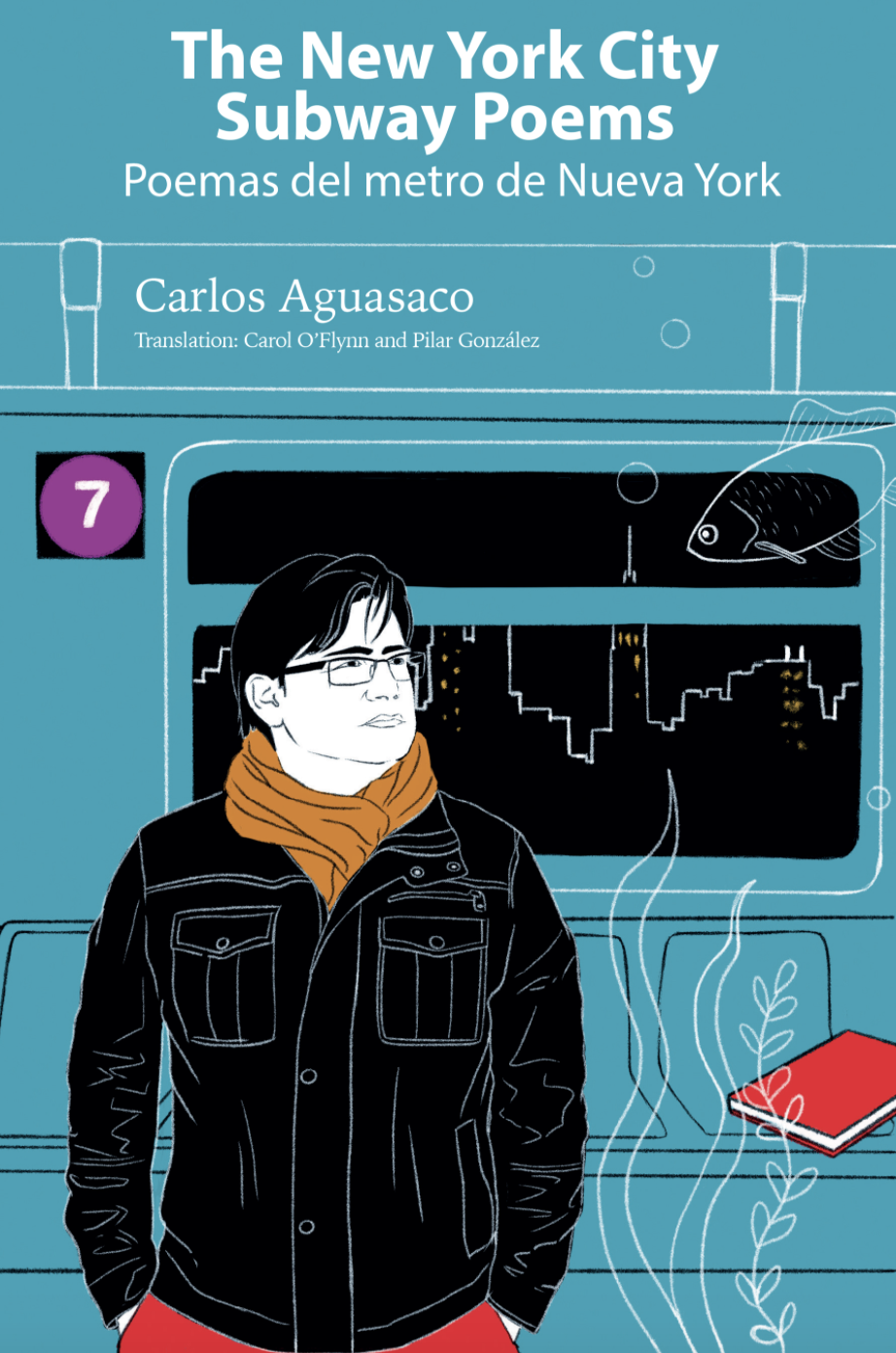 The New York City Subway Poems / Poemas del Metro de Nueva York by Carlos Aguasaco
Translated from the Spanish by Carol O'Flynn
Ashland Poetry Press | 2020
According to Ahmad Alshahawy, Aguasaco's poetry collection "reveals him as a wounded, yet defiant poet, master of a layered tongue, far from conventional or traditional styles."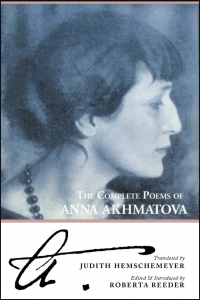 The Complete Poems of Anna Akhmatova by Anna Akhmatova
Translated from the Russian by Judith Hemschemeyer
Zephyr Press
Edited and introduced by Roberta Reeder, this collection of Akhmatova's work—originally published in 1990—features a new biographical essay as well as expanded notes to the poems.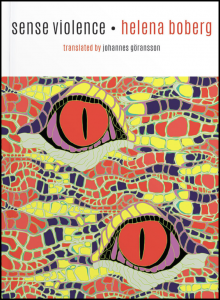 Sense Violence by Helena Boberg
Translated from the Swedish by Johannes Görannsson
Black Ocean | 2020
This book-length poem "hinges on the dichotomy of a masculine will to power and a call to action for a feminine collective to confront it on all corners—from mythologies to cultural tropes and ingrained hierarchies."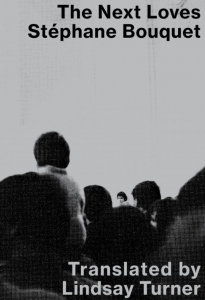 The Next Loves by Stéphane Bouquet
Translated from the French by Lindsay Turner
Nightboat Books | 2019
In this poetry collection, "French poetic tradition meets the New York School poets in a unique take on homosexuality, desire, loneliness, and love in an era of global inequality and fundamental precarity."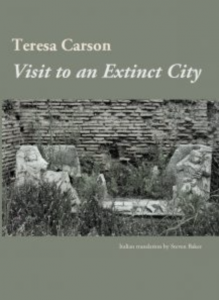 Visit to an Extinct City by Teresa Carson
Translated from the Italian by Steven Baker
Deerbrook Editions | 2021
First in the series The Argument of Time and presented in English and Italian, this Ostian poem "holds a fresh, personal lens to a seldom-seen, venerable ghost-town and archaeological site."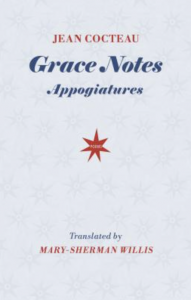 Grace Notes by Jean Cocteau
Translated from the French by Mary-Sherman Willis
The Word Works | 2017
Originally published in 1953, the prose poems in this collection are, according to Barbara Goldberg, "as ephemeral as a fleeting glance, or a hint of flavor on the tongue."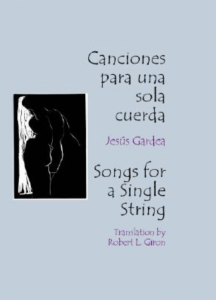 Canciones para una sola cuerda / Songs for a Single String by Jesús Gardea
Translated from the Spanish by Robert L. Giron
Gival Press | 2002
According to Carlos Rubio Albet, this poetry collection "awakens a distant, almost forgotten primeval yearning that compels us to find that elusive woman whom we have met only in our dreams, but whose presence we sense will complete us."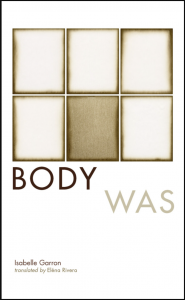 Body Was: Suites & their variations (2006-2009) by Isabelle Garron
Translated from the French by Eléna Rivera
Litmus Press | 2021
Through this book-length poem, Garron is "able to capture the mind's motions, its fleeting thoughts, its fragmentations, shedding light on past and future."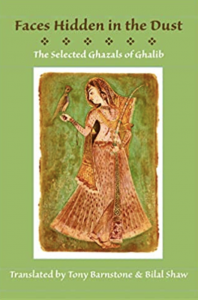 Faces Hidden in the Dust: Selected Ghazals of Ghalib
Translated from the Urdu by Tony Barnstone and Bilal Shaw
White Pine Press | 2021
These ghazals are by Mirza Asadullah Beg Khan (1797-1869), known by his pen name Ghalib and considered "the famous romantic and mystical poet of the Mughal Empire (1526-1858) in India."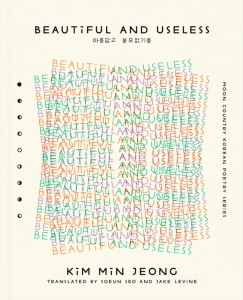 Beautiful and Useless by Kim Min Jeong
Translated from the Korean by Soeun Seo and Jake Levine
Black Ocean | 2020
This poetry collection "exposes the often funny and contradictory rifts that appear in the language of everyday circumstance."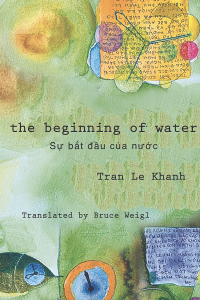 The Beginning of Water by Tran Le Khanh
Translated from the Vietnamese by Bruce Weigl
White Pine Press | 2021
This poetry collection "forces the reader to enter their own contemplation of those things we carry deep inside of who we are."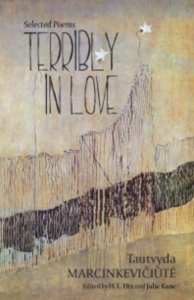 Terribly in Love: Selected Poems by Tautvyda Marcinkevičiūtė
Translated from the Lithuanian and edited by H.L. Hix and Julie Kane
Lost Horse Press | 2018
The first English-language collection by the most celebrated woman poet in Lithuania today, Terribly in Love—published in a bilingual edition—"addresses with courage and clarity the question of how not only to survive, but also to maintain dignity and pursue integrity."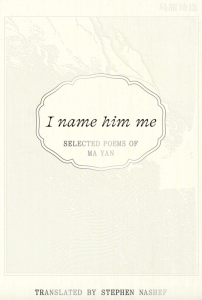 I Name Him Me: Selected Poems by Ma Yan
Translated from the Chinese by Stephen Nashef
Ugly Duckling Presse | 2021
According to Anna Metcalfe, the poems in Ma Yan's first collection translated into English "present a view of the world both fiercely intimate and coolly scientific."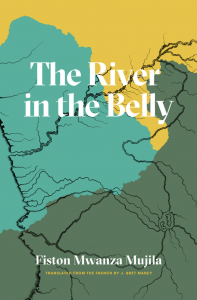 The River in the Belly by Fiston Mwanza Mujila
Translated from the French by J. Bret Maney
Deep Vellum Publishing | 2021
Mwanza Mujila's debut poetry collection in English is "a moving lyric meditation on the Democratic Republic of Congo and its namesake river."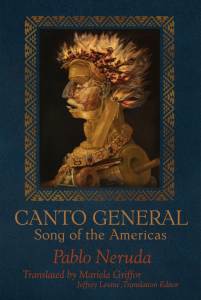 Canto General by Pablo Neruda
Translated from the Spanish by Mariela Griffor
Tupelo Press | 2016
Edited by Jeffrey Levine, Neruda's epic poem "is a prodigious work that scrolls out like the chronicle of a journey through the Americas."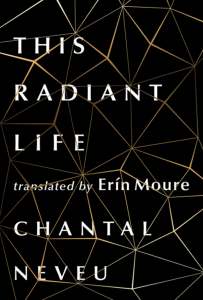 This Radiant Life by Chantal Neveu
Translated from the French by Erín Moure
Book*hug Press | 2020
This long poem "draws from the lexicons of science, art, revolution, and corporeal movement to forge intense and extended rhythms that invoke the elements and spaces making up our world."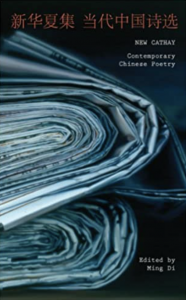 New Cathay: Contemporary Chinese Poetry
Translated from the Chinese and edited by Ming Di
Tupelo Press | 2013
According to Jennifer Wong, New Cathay "stands on its own as a literary anthology of Chinese contemporary poets, and allows us to review the diversity of Chinese contemporary poetry in terms of poetic style and subject."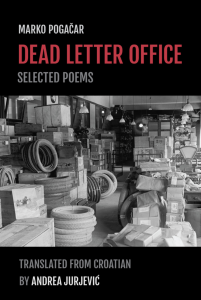 Dead Letter Office: Selected Poems by Marko Pogačar
Translated from the Croatian by Andrea Jurjević
The Word Works | 2020
Pogačar's poetry collection "reminds us that god(s) don't exist, that we have to find our individual paths in life, and take responsibility for it."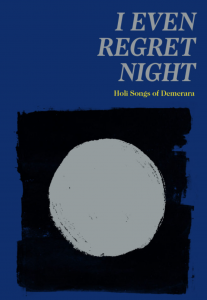 I Even Regret Night: Holi Songs of Demerara by Lalbihari Sharma
Translated from the Bhojpuri dialect by Rajiv Mohabir
Kaya Press | 2019
Originally published in India in 1916, this collection of spiritual songs is "the only known literary work written by an indentured servant in the Anglophone Caribbean."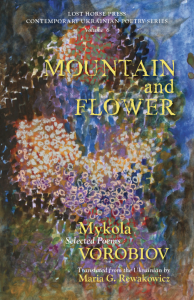 Mountain and Flower: Selected Poems by Mykola Vorobiov
Translated from the Ukrainian by Maria G. Rewakowicz
Lost Horse Press | 2020
This poetry collection spans more than fifty years of Vorobiov's poems, which "hover around the issues of existence on all possible levels—plants, animals, humans, inanimate objects, and the universe."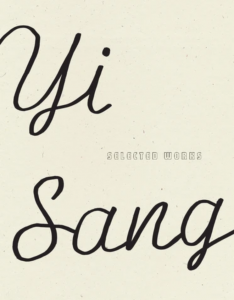 Selected Works by Yi Sang
Translated from the Korean by Jack Jung, Don Mee Choi, Sawako Nakayasu, Joyelle McSweeney
Wave Books | 2020
Edited by Don Mee Choi, this selection of poems, stories, and essays by "one of the great revolutionary legacies of modern Korean literature" is a "visionary and daring response to personal and national trauma."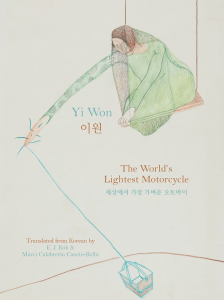 The World's Lightest Motorcycle by Yi Won
Translated from the Korean by E. J. Koh and Marci Calabretta Cancio-Bello
Zephyr Press | 2021 
In this debut poetry collection, Yi Won explores "the perilousness of maintaining one's human identity in a high-tech, digital environment" and "examines isolation, loneliness, death, and the passage of time."
Fiction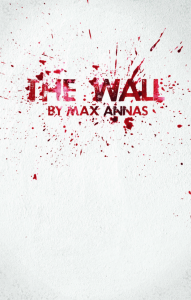 The Wall by Max Annas
Translated from the German by Rachel Hildebrandt
Catalyst Press | 2019
Winner of the 2017 German Crime Fiction Prize and set in a South African gated community, this crime novel "tackles the issues of gun violence, racism, and exclusion in contemporary South Africa."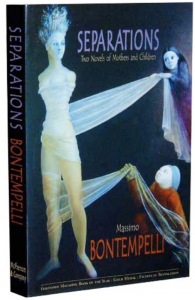 Separations: Two Novels of Mothers and Children by Massimo Bontempelli
Translated from the Italian by Estelle Gilson
McPherson & Company | 2004
The Boy with Two Mothers and The Life and Death of Adria and Her Children are "alive with a subtle 'magic,' presenting unforgettable characters across a canvas of European socio-political upheaval."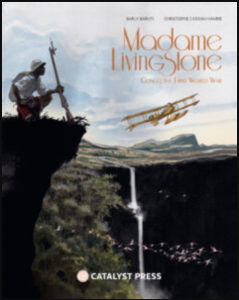 Madame Livingstone by Christophe Cassiau-Haurie
Translated from the French by Ivanka Hahnenberger
Catalyst Press | 2021
Illustrated by Barly Baruti, Madame Livingstone is "a historical fiction story of adventure and friendship against the backdrop of World War I."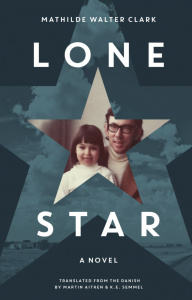 Lone Star by Mathilde Walter Clark
Translated from the Danish by Martin Aitken and K. E. Semmel
Deep Vellum Publishing | July 20, 2021
This novel "splices the vast expanse of Texas with a daughter's desire to reconnect with her aging father."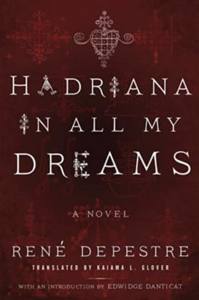 Hadriana in All My Dreams by René Depestre
Translated from the French by Kaiama L. Glover
Akashic Books | 2017
According to Edwidge Danticat, this novel features "both langaj—the secret language of Haitian Vodou—as well as the type of descriptive, elegiac, erotic, and satirical language, and the artistic license needed to create this most nuanced and powerful novel."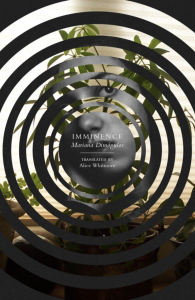 Imminence by Mariana Dimópulos
Translated from the Spanish by Alice Whitmore
Transit Books | 2021
According to J. M. Coetzee, "With its caustic vignettes of male vanity and its subtle self-mockery, Imminence is playful on the surface, dark and disturbing in its depths."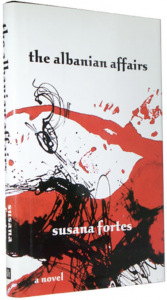 The Albanian Affairs by Susana Fortes
Translated from the Spanish by Leland H. Chambers
McPherson & Company | 2006
This novel is "about Albania under dictatorship, when it was the most isolated and paranoid European state, and where life could only be lived in complicity with its tyranny, or in clandestine resistance."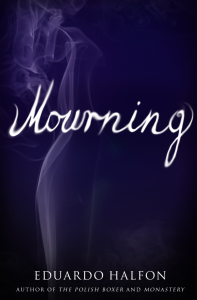 Mourning by Eduardo Halfon
Translated from the Spanish by Lisa Dillman and Daniel Hahn
Bellevue Literary Press | 2018
Mourning's "eponymous narrator travels to Poland, Italy, the U.S., and the Guatemalan countryside in search of secrets he can barely name."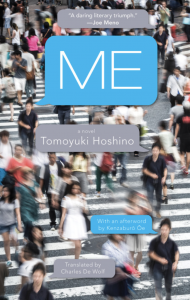 Me by Tomoyuki Hoshino
Translated from Japanese by Charles De Wolf
Akashic Books | 2017
This novel tells the "unsettling story of a young man who suffers an identity crisis after getting tangled up in a telephone scam."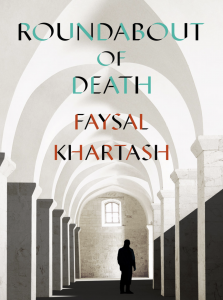 Roundabout of Death by Faysal Khartash
Translated from the Arabic by Max Weiss
New Vessel Press | 2021
Set in Aleppo in 2012, this novel "offers powerful witness to the violence that obliterated the ancient city's rich layers of history, its neighborhoods and medieval and Ottoman landmarks."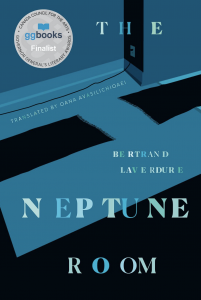 The Neptune Room by Bertrand Laverdure
Translated from the French by Oana Avasilichioaei
Book*hug Press | 2020
In The Neptune Room, Laverdure tells "a transformational tale about the mysteries of identity and the power dynamics that surround it."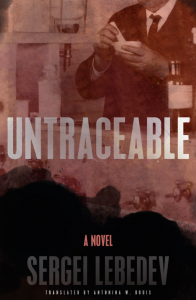 Untraceable by Sergei Lebedev
Translated from the Russian by Antonina W. Bouis
New Vessel Press | 2021
In this novel, Lebedev "probes the ethical responsibilities of scientists supplying modern tyrants and autocrats with ever newer instruments of retribution, destruction and control."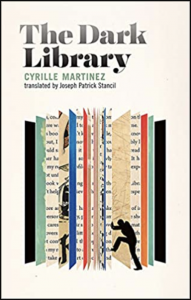 The Dark Library by Cyrille Martinez
Translated by Joseph Patrick Stancil
Coach House Books | 2020
This novel is "a theoretical fiction, a meditation on what libraries mean in our digital world" as well as "a love letter to the urban forest of the dark, wild library, where ideas and stories roam free."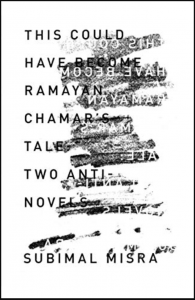 This Could Have Become Ramayan Chamar's Tale by Subimal Misra
Translated from the Bengali by V. Ramaswamy
Open Letter | 2020
This collection of two "anti-novels"—the first of Misra's work to appear in the United States—is "a direct assault on the vast conspiracy of not seeing that makes us look away from the realities of our socio-political order."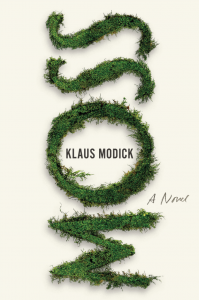 MOSS by Klaus Modick
Translated from the German by David Herman
Bellevue Literary Press | 2020
This novel "explores our fundamental human desires for both transcendence and connection and serves as a testament to our tenuous and intimate relationship with nature."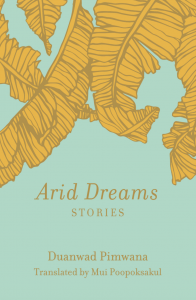 Arid Dreams by Duanwad Pimwana
Translated from the Thai by Mui Poopoksakul
Feminist Press | 2019
In this collection's thirteen stories that "investigate ordinary and working-class Thailand, characters aspire for more but remain suspended in routine."
Readymade Bodhisattva: The Kaya Anthology of South Korean Science Fiction
Translated from the Korean
Kaya Press | 2019
Edited by Sunyoung Park and Sang Joon Park, this is the first book-length, English-language translation of science and speculative fiction from South Korea; it features thirteen stories from the 1960s through the 2010s.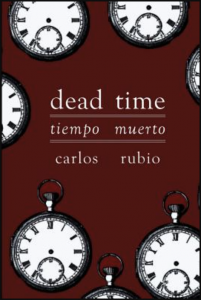 Dead Time / Tiempo muerto by Carlos Rubio
Translated from the Spanish
Gival Press | 2003
According to Karen Sealy, "This bilingual novel is an unusual tale of love, hate, passion and revenge."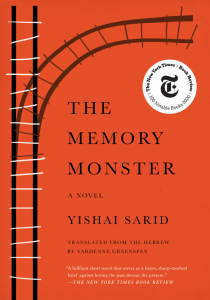 The Memory Monster by Yishai Sarid
Translated from the Hebrew by Yardenne Greenspan
Restless Books | 2020
This short novel is "a harrowing parable of a young historian who becomes consumed by the memory of the Holocaust."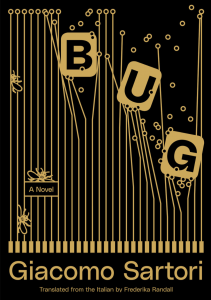 Bug by Giacomo Sartori
Translated from the Italian by Frederika Randall
Restless Books | 2021
Sartori's latest novel is "a madcap story of family dysfunction, (dis)ability, intelligent robots, bees, and a family of misfit savants living outside the bounds."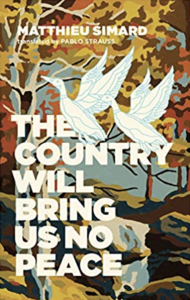 The Country Will Bring Us No Peace by Matthieu Simard
Translated from the French by Pablo Strauss
Coach House Books | 2019
This novel follows a childless couple who "flee the city for an idyllic village, where things will certainly be better."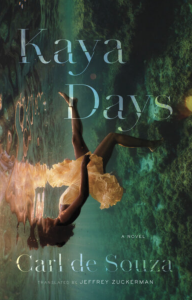 Kaya Days by Carl de Souza
Translated from French by Jeffrey Zuckerman
Two Lines Press | 2021
In this novel, "the spirit of Mauritius and its many people—Hindu, Muslim, Chinese, Franco-Mauritian, and Creole—is distilled into a young woman's daylong search for her younger brother."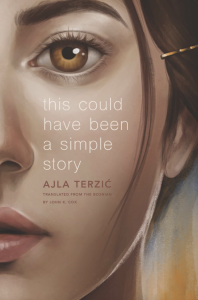 This Could Have Been a Simple Story by Ajla Terzic
Translated from the Bosnian by John K. Cox
North Dakota State University Press | 2017
This novel is "a glimpse of pop culture, popular lyrics, sexual identities, and transition in the Balkans" and "is timely in the context of the many Bosnian refugees who have immigrated to the plains."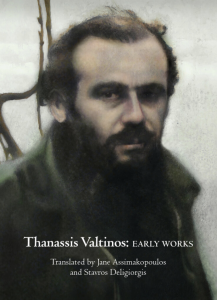 Valtinos: Early Works by Thanassis Valtinos
Translated from the Greek by Jane Assimakopoulos and Stavros Deligiorgis
Laertes Books | 2021
This volume "collects two groundbreaking novellas that altered the trajectory of Greek fiction, together with two autobiographical short stories."
Nonfiction & Anthology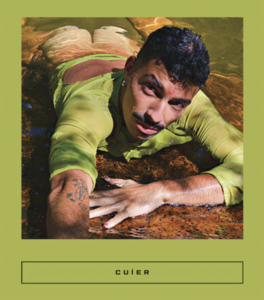 Cuíer: Queer Brazi
Translated from the Portuguese
Two Lines Press | 2021
This anthology is a "far-reaching, bilingual assortment of fiction, poetry, nonfiction, and photography—erotic and personal, revolutionary, hopeful, joyous, and bitter—continues the legacy of defiant queer expression in Brazil and demands its prolific, unapologetic future."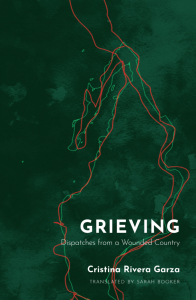 Grieving: Dispatches from a Wounded Country by Cristina Rivera Garza
Translated from the Spanish by Sarah Booker
Feminist Press | 2020
Grieving is a "hybrid collection of short crónicas, journalism, and personal essays on systemic violence in contemporary Mexico and along the US-Mexico border."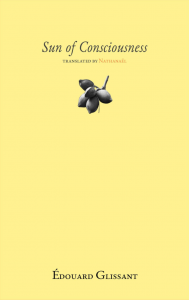 Sun of Consciousness by Édouard Glissant
Translated from the French by Nathanaël
Nightboat Books | 2020
According to Matt Reeck, this first English translation of Glissant's debut essay is "decolonizing in the basic sense of that term" and "suggestive—potently suggestive—of global futures."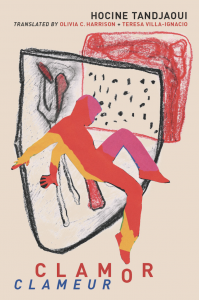 Clamor by Hocine Tandjaoui
Translated from the French by Olivia C. Harrison & Teresa Villa-Ignacio
Litmus Press | 2021
This poetic memoir "reckons with the music that shaped Tandjaoui's childhood, the soundtrack of the Black liberation movements in the U.S., and the voices of artists of the African diaspora that rise above the din of war, becoming the soundbox and sounding board of decolonization in Algeria."
Literary Magazines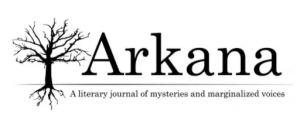 "The Women of Cushamen" and "A Photo of Route 40" by Liliana Ancalao
Translated from the Mapuzungun by Seth Michelson
Arkana | 2021
The first of these two poems begins, "i will honor this memory / that guides me / that has come to me / from the depths of dream."
This latest issue of Anomaly includes work by Yaxkin Melchy Ramos translated by Ryan Greene, work by Nina Kossman translated by NL Herzenberg, Silvia Ferreri translated by Matilda Colarossi, and more.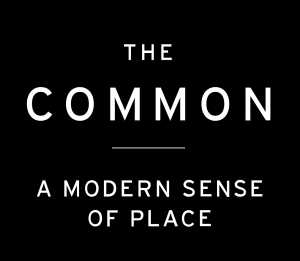 "The House" by José Ardila
Translated from the Spanish by Matthew Shorter
The Common | 2021
According to the translator, "This is a story about the impossibility of communicating. About the silences that take root in families. About the things that are not said. And about the bizarre obligation to love our family simply because they are family."

"No Love Is Happiness" and "Stumbling Among Stars" by Natalka Bilotserkivets
Translated from the Ukrainian by Dzvinia Orlowsky and Ali Kinsella
Midway Journal | 2021
The poem "No Love Is Happiness" begins, "No love is happiness, especially like this: / a face clamped in a handful, lifted up / to an impatient, grinning mouth."

"Kaleidoscope" by Roberto Azcorra Cámara
Translated from the Spanish by Pennel Somsen
Midway Journal | 2017
This story begins, "The priest selected a notebook from the pile of books on the desk and began to fire questions at me."
Portfolio of Arabic Fiction from Morocco
The Common | Issue 21
This special feature includes stories translated from Arabic and art from the Hindiyeh Museum of Art.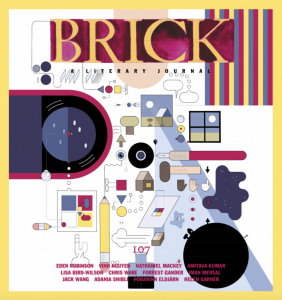 "Man Is What He Would Be" by Thórarinn Eldjárn
Translated from the Icelandic by Philip Roughton
Brick | 2021
This story begins, "Skúli W. Skíðdal was undeniably one of Iceland's best-known and respected writers in his time."

"This Creature" by Marlon Hacla
Translated from the Filipino by Kristine Ong Muslim
Cincinnati Review | 2020
This piece from Cincinnati Review's miCRo series begins, "Rose–colored and lily-colored and ash-colored, coarse-skinned, swaying and being swept away to the waterfall…."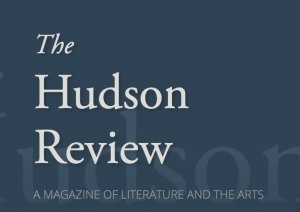 New Translations from Homer, The Odyssey
Translated from the Greek by Daniel Mendelsohn
The Hudson Review | 2021
In these new translations, Athenê flies from Olympos to give advice to Telemakhos, Zeus sends a sign to the people of Ithaka, and more.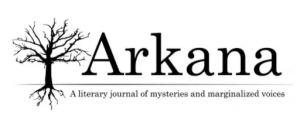 "Lament for Children" by Nansŏrhŏn
Translated from the Korean by Ian Haight & T'ae-yong Hŏ
Arkana | 2021
This poem begins, "Last year, I lost my treasured daughter; / this year I've lost my beloved son."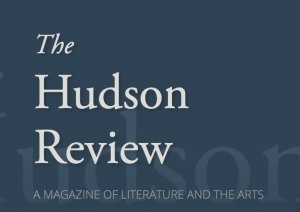 "Epiphany, 1937" by George Seferis
Translated from the Greek by David Mason
The Hudson Review | 2021
This poem begins, "The blossoming sea and mountains in the moon's waning / the big rock near the prickly pear and the asphodels…."
The second special edition of Yugen Quest Review includes poems in the original language and translated into English from Hindi, Bengali, Tamil, Punjabi, and Urdu, as well as poems translated from English into Marathi, French, German, and Spanish.

"End of the Year Poem, 2020" by Zhihao Zhang
Translated from the Chinese by Yuemin He
Cincinnati Review | 2021
This poem begins, "From my cellphone album I retrieve / Today of last year / Under scrutiny."