For National Translation Month, observed annually during the month of September, we asked the many independent literary presses and magazines that make up our membership to share with us some of the literature they have published in translation.
Poetry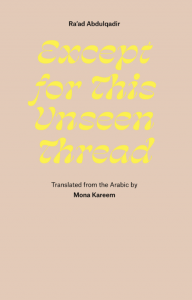 Except for this Unseen Thread: Selected Poems by Ra'ad Abdulqadir
Translated from Arabic by Mona Kareem
Ugly Duckling Presse | 2021
According to Don Mee Choi, "Ra'ad Abdulqadir's Selected Poems consists of fragile, tender moments observed during life and death under sanctions and wars in Iraq."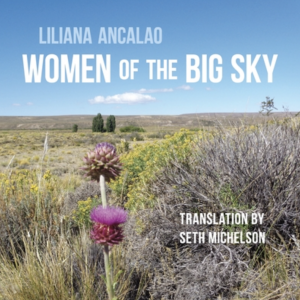 Women of the Big Sky by Liliana Ancalao
Translated from Spanish by Seth Michelson
The Word Works |  2020
According to Seth Michelson, in this trilingual collection Mapuche poet Ancalao "sings not only of the historical brutalities and humiliations perpetrated against her people, but also of their courage, beauty, strength, and complexity."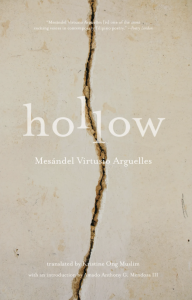 Hollow by Mesándel Virtusio Arguelles
Translated from Filipino by Kristine Ong Muslim
Fernwood Press | 2022
According to Ilya Kaminsky, "Arguelles's poetry is a result of his unique deconstructive processes: intensely curated erasures from a variety of primary texts."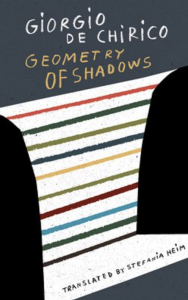 Geometry of Shadows by Giorgio de Chirico
Translated from Italian by Stefania Heim
A Public Space Books | 2019
Geometry of Shadows is "the first comprehensive collection of Giorgio de Chirico's Italian poems, with award-winning poet Stefania Heim's English translations presented alongside the Italian originals."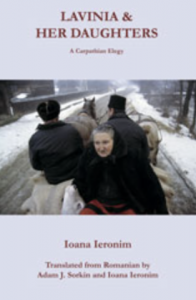 Lavinia and Her Daughters: A Carpathian Elegy by Ioana Ieronim
Translated from Romanian by Adam J. Sorkin and Ioana Ieronim
Červená Barva Press | 2019
According to Flavia Cosma, this poetry collection represents "both a meditation upon the ultimate sense of existence and a spiritual thirst for harmony and understanding."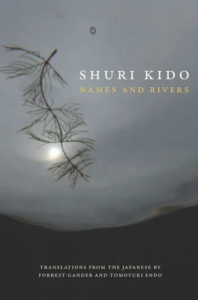 Names and Rivers by Shuri Kido
Translated from Japanese by Tomoyuki Endo and Forrest Gander
Copper Canyon Press | 2022
In this bilingually presented poetry collection, Kido is "drawing influence from Japanese culture and geography, Buddhist teachings, and modernist poets."
Translated from Chinese by Jami Proctor Xu
Zephyr Press | 2020
This poetry collection is by "one of China's most distinguished poets," whose poems "explore his sojourns in several countries, the natural world outside him, and his own inner landscape."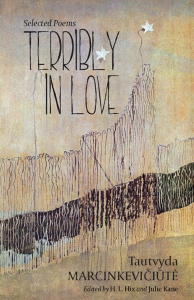 Terribly in Love by Tautvyda Marcinkevičiūtė
Translated from Lithuanian by H.L. Hix, Julie Kane, and more
Lost Horse Press | 2018
Published in a bilingual edition, Terribly in Love "addresses with courage and clarity the question of how not only to survive, but also to maintain dignity and pursue integrity."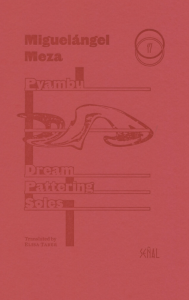 Dream Pattering Soles by Miguelángel Meza
Translated from Guaraní and Spanish by Elisa Taber
Ugly Duckling Presse | 2021
In this poetry collection, "Meza's words are signifiers without hierarchy within the lyric structure that reference the cosmological Mbyá Guaraní narratives."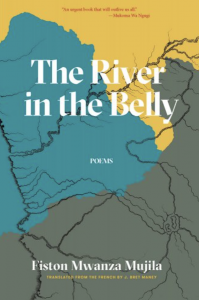 The River in the Belly by Fiston Mwanza Mujila
Translated from the French by J. Bret Maney
Deep Vellum Publishing | 2021
Mujila's debut poetry collection in English is "a moving lyric meditation on the Democratic Republic of Congo and its namesake river."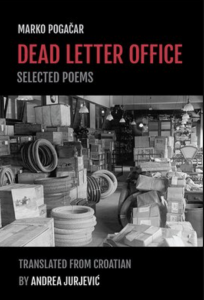 Dead Letter Office: Selected Poems by Marko Pogačar
Translated from Croatian by Andrea Jurjević
The Word Works | 2020
Pogačar's poetry collection "reminds us that god(s) don't exist, that we have to find our individual paths in life, and take responsibility for it."
Translated from Korean by Jack Jung, Don Mee Choi, Sawako Nakayasu, Joyelle McSweeney
Wave Books | 2020
Edited by Don Mee Choi, this selection of poems, stories, and essays by "one of the great revolutionary legacies of modern Korean literature" is a "visionary and daring response to personal and national trauma."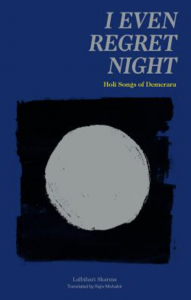 I Even Regret Night: Holi Songs of Demerara by Lalbihari Sharma
Translated from the Bhojpuri dialect by Rajiv Mohabir
Kaya Press | 2019
Originally published in India in 1916, this collection of spiritual songs is "the only known literary work written by an indentured servant in the Anglophone Caribbean."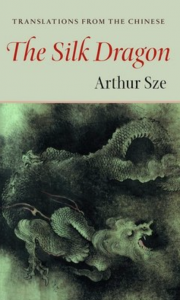 The Silk Dragon: Translations from the Chinese
Translated from Chinese by Arthur Sze
Copper Canyon Press | 2001
This collection features work "by poets who have had a profound effect on Chinese culture, American poetics, and Sze's own maturation as an artist."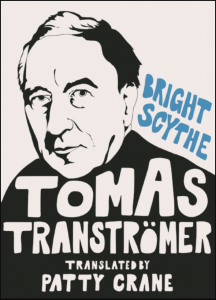 Bright Scythe by Tomas Tranströmer
Translated from Swedish by Patty Crane
Sarabande Books | 2015
Presented in a bilingual edition, these poems "offer mysterious glimpses of insight into the deepest facets of humanity."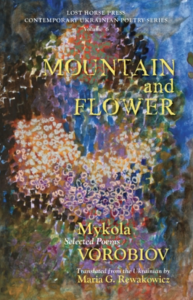 Mountain and Flower: Selected Poems by Mykola Vorobiov
Translated from Ukrainian by Maria G. Rewakowicz
Lost Horse Press | 2020
This poetry collection spans more than fifty years of Vorobiov's poems, which "hover around the issues of existence on all possible levels—plants, animals, humans, inanimate objects, and the universe."
Translated from Catalan by Marlon L. Fick and Francisca Esteve
Tupelo Press | 2018
According to Ilya Kaminsky, this collection "teaches us how to take a hurt and make it into a song, teaches us how a private whisper can become everyone's private whisper, how a poem in Catalan can become an equally beautiful, terrifying, inspiring poem in English."
Nonfiction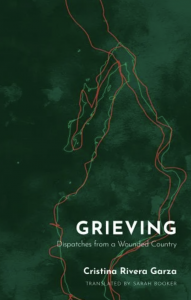 Grieving: Dispatches from a Wounded Country by Cristina Rivera Garza
Translated from Spanish by Sarah Booker
Feminist Press | 2020
Grieving is a "hybrid collection of short crónicas, journalism, and personal essays on systemic violence in contemporary Mexico and along the US-Mexico border."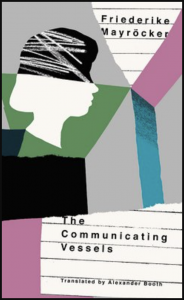 The Communicating Vessels by Friederike Mayröcker
Translated from German by Alexander Booth
A Public Space Books | 2021
The Communicating Vessels is "an intensely personal book of mourning, comprised of 140 entries spanning the course of a year and exploring everyday life in the immediate aftermath" of Ernst Jandl's death.
Translated from Croatian by Mirza Purić
Sandorf Passage | 2022
Neon South is "an off-the-beaten-path Latin American travel narrative that unfolds like a novel, shadowing locals all too aware of how outside influences, from colonialism to globalism, have changed their lives."
Translated from French by Peter Schulman
Gival Press | 2008
Taking its title from the Hebrew word for earth, this poetry collection "takes us on a journey through grief, memory and the resolution to march forward."
Fiction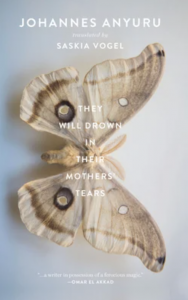 They Will Drown in Their Mothers' Tears by Johannes Anyuru
Translated from Swedish by Saskia Vogel
Two Lines Press | 2019
According to the 2020 Firecracker Award judges, "This exceptional novel defies categorization and investigates the many facets of terror and xenophobia through the story of a radicalized young woman."
Translated from Spanish by Liliana Valenzuela
Sarabande Books | 2018

This bilingual chapbook, which includes line drawings by Cisneros, features "hairless dogs, monkeys, a fawn, a 'passionate' Guacamaya macaw, tarantulas, an iguana," and other animals.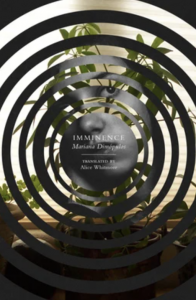 Imminence by Mariana Dimópulos
Translated from Spanish by Alice Whitmore
Transit Books | 2021
According to J. M. Coetzee, "With its caustic vignettes of male vanity and its subtle self-mockery, Imminence is playful on the surface, dark and disturbing in its depths."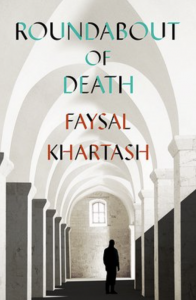 Roundabout of Death by Faysal Khartash
Translated from Arabic by Max Weiss
New Vessel Press | 2021
Set in Aleppo in 2012, this novel "offers powerful witness to the violence that obliterated the ancient city's rich layers of history, its neighborhoods and medieval and Ottoman landmarks."
Translated from German by Caroline Schmidt
Transit Books | 2020
This novel is, according to Lucy Scholes, "a story of an existence stilled by loss, but the promise of life, and with it renewal and hope, pulses gently but steadily at its heart."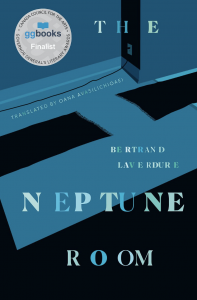 The Neptune Room by Bertrand Laverdure
Translated from French by Oana Avasilichioaei
Book*hug Press | 2020
In The Neptune Room, Laverdure tells "a transformational tale about the mysteries of identity and the power dynamics that surround it."
Seasons of Purgatory by Shahriar Mandanipour
Translated from Persian by Sara Khalili
Bellevue Literary Press | 2022
In this short fiction collection, "the fantastical and the visceral merge in tales of tender desire and collective violence, the boredom and brutality of war, and the clash of modern urban life and rural traditions."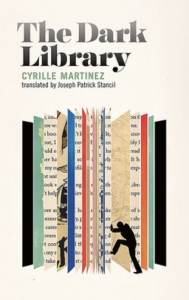 The Dark Library by Cyrille Martinez
Translated from French by Joseph Patrick Stancil
Coach House Books | 2020
This novel is "a theoretical fiction, a meditation on what libraries mean in our digital world" as well as "a love letter to the urban forest of the dark, wild library, where ideas and stories roam free."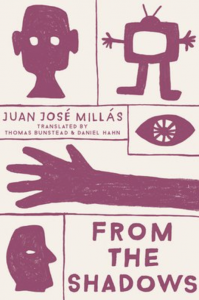 From the Shadows by Juan José Millás
Translated from Spanish by Thomas Bunstead and Daniel Hahn
Bellevue Literary Press | 2019
This novel is "a wild, absurdist story about a lonely man's misguided attempts to connect."
Translated from French by Jeffrey Zuckerman
Restless Books | 2022
Winner of the 2019 French Voices Grand Prize, this novel is "about a family torn apart by secrets and the legacy of colonialism and held together by nine-year-old Pina, a girl shouldering the immeasurable weight of her family's traumas."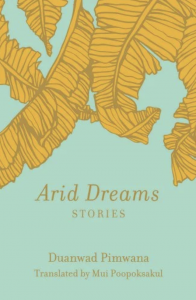 Arid Dreams by Duanwad Pimwana
Translated from Thai by Mui Poopoksakul
Feminist Press | 2019
In this collection's thirteen stories that "investigate ordinary and working-class Thailand, characters aspire for more but remain suspended in routine."
Translated from Hebrew by Yardenne Greenspan
Restless Books | 2022
This novel is "a gripping examination of the complexities of military service as experienced by Abigail, a psychologist who becomes implicated in the dilemmas soldiers encounter both on and off the battlefield."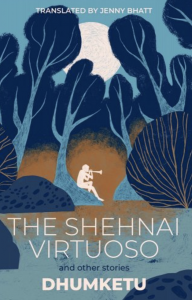 The Shehnai Virtuoso by Dhumketu
Translated from Gujarati by Jenny Bhatt
Deep Vellum | 2022
According to Publishers Weekly, "Complex characters, vibrant imagery, and descriptions of rural Gujarat State bolster each of the stories."
Translated from Korean by Anton Hur
Feminist Press | 2022
In this novel set over the course of one summer in Seoul, Shin "explores misogyny, erasure, and repressed desire."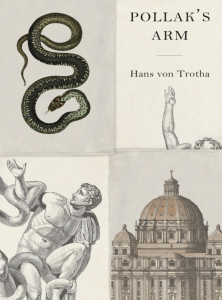 Pollak's Arm by Hans von Trotha
Translated from German by Elisabeth Lauffer
New Vessel Press | 2022
According to Salvatore Settis, this novel "brings back to life the voice of Ludwig Pollak who, when confronted with Nazi-occupied Rome's grim reality, powerfully conveys a taste for collecting, the pleasure of erudition, and an unshakeable faith in culture."
Translated from French by Pablo Strauss
Coach House Books | 2020
This collection of "lush and bracing linked climate fictions depict a world gorgeous and terrifying in its likeness to our own."
Translated from Croatian by Matt Robinson
Sandorf Passage | 2022
Set in World War II Yugoslavia, this novel follows "a hard-drinking, but well-meaning, layabout who is forever changed after being struck by lightning."
Literary Magazines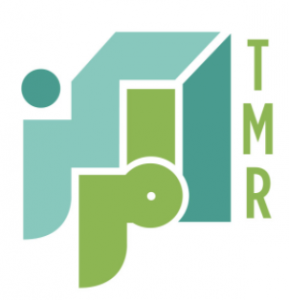 Libyan Stories from the novel Bread on Uncle Milad's Table by Mohammed al-Naas
Translated from Arabic by Rana Asfour
The Markaz Review | 2022
These excerpts begin, "So, let's start from the beginning. I am Milad Al-Osta. I'm told I resemble Cheb Khaled, when he used to be thin."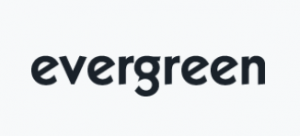 "I am Kafka, a Cat" by Roy Vadíl Aragon
Translated from Ilokano by Amado Anthony G. Mendoza III and Roy Vadíl Aragon
Evergreen Review | 2021
This story begins, "I just woke up one day as a cat. No explanations. It wasn't any different from Franz Kafka's novel—a man who suddenly transformed into a cockroach or a beetle—that I wrote a term paper about."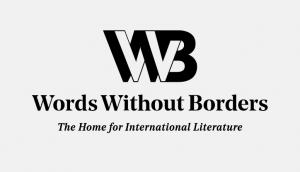 From "Doubly Cursed" by Kausalya Baisantry
Translated from Hindi by Christi A. Merrill
Words Without Borders | 2018
This essay begins, "When my parents finally, after six girls, saw my brother come into this world, their happiness could not be contained."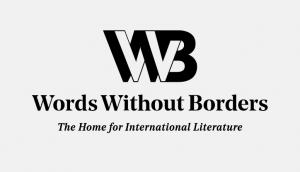 "[The sea swarms. Your shout extends.]" by Claudia Becerra
Translated from Spanish by Jacqui Cornetta
Words Without Borders | 2022
The subjects in these poems "are bounded by the shores of real and imaginary islands as they observe the arrivals and departures of others."
Translated from Bengali by Arunava Sinha
Words Without Borders | 2022
This poem begins, "It's a little too quiet everywhere. / After evening fell, / enemy planes have dropped / on my house / a bomb of silence."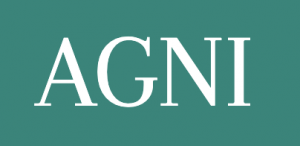 "Poetics of Islands" by Ananda Devi
Translated from French by Kazim Ali 
AGNI | 2021
This essay begins, "I could have written poetically of the islands since they draw our destiny with their constellations on the ocean…."
Translated from Chinese by Tony Huang
SmokeLong Quarterly | 2019
This flash fiction story begins, "The panda breeder came to the zoo earlier than the panda. This was a dangerous forced landing."

"The Center of the Bed" by Wojciech Kass 
Translated from Polish by Daniel Bourne
Apple Valley Review | 2022
 This poem begins, "I think of this view out the window / into which I fall instantly from wakening…."
Translated from Kazakh by Zaure Batayeva
Evergreen Review | 2022
This story begins, "His real name was Nurseit. But his sisters-in-law called him Urseit, observing the Kazakh tradition of finding a cute nickname to avoid pronouncing the real names of the younger brothers of their husbands."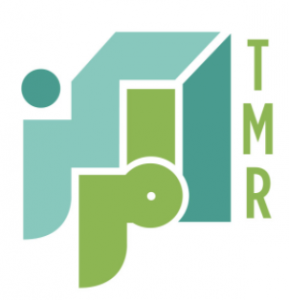 "Big Laleh, Little Laleh" by Shokouh Moghimi
Translated from Persian by Salar Abdoh
The Markaz Review | 2022
This essay begins, "Everyone thought Laleh was majnoona—crazy, mad, not quite right in the head. Everyone, that is, except our father, Baba, and me."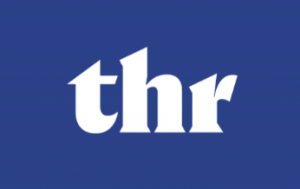 Prelude to "Dance of Agony" [1921] by Kim Ok
Translated from Korean by Ryan Choi
The Hopkins Review | 2022
This poem begins, "'Life is born of Death… / only to return / in the end.'"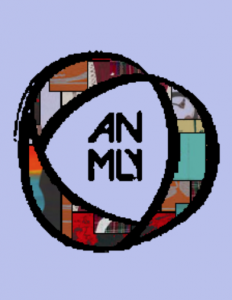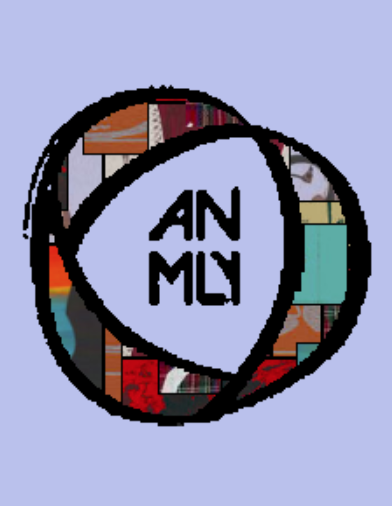 "The Word City" by Miguel Ortiz Rodríguez
Translated from Spanish by David Brunson
ANMLY | 2022
This poem begins, "The word city / hides / an animal dust…."

"Lessons for the Poros Naval Base" by Liana Sakelliou
Translated from Greek by Don Schofield
Apple Valley Review | 2020
In this poem, Sakelliou writes, "We'd dress up in furs and they / in their formal whites, swords at their sides."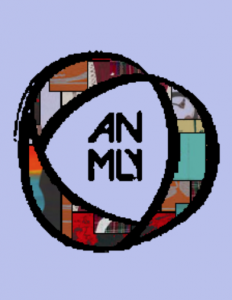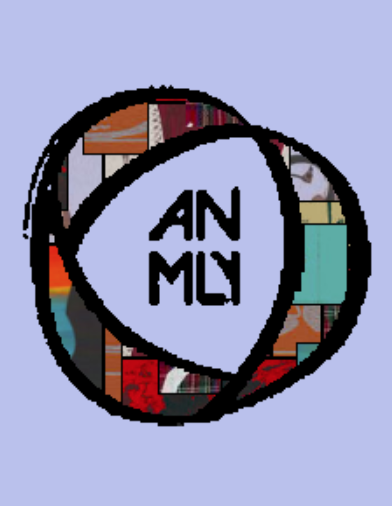 "I Am Still Thinking of That Raven" by Ahmad Shamloo
Translated from Persian by Fatemeh Madani Sarbarani
ANMLY | 2022
This poem begins, "Still / I am thinking of that raven in the Yoush valleys: / With its black scissors / over the blazed yellow of the grain field…."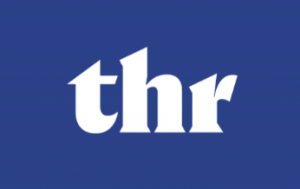 "Ode to the Dove VII" by Avrom Sutzkever
Translated from Yiddish by Zackary Sholem Berger
The Hopkins Review | 2022
This poem begins, "What's the wold? Just her melody;s waveish, forested, worldly / Keeping her godly melody into my veins: Be lordly!"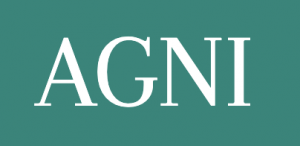 Serhiy Zhadan, Ukrainian poet, writing from his hometown of Kharkiv
Translated from Ukrainian by Virlana Tkacz
AGNI | 2022
This dispatch begins, "The sky over Kharkiv is big and clear. The stars as large as walnuts. You can see all the constellations."