For Native American Heritage Month, observed annually during the month of November, we asked our members—independent presses, literary journals, and others—to share with us some of the books and magazines they recommend reading in celebration.
Literary Magazines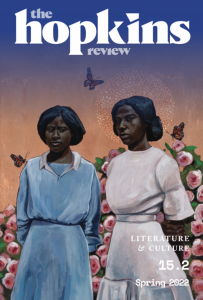 "surrender, no, siren" by Ahimsa Timoteo Bodhrán
The Hopkins Review | 2022
This poem begins, "keep the flame for us both, darken / the embers, coals…"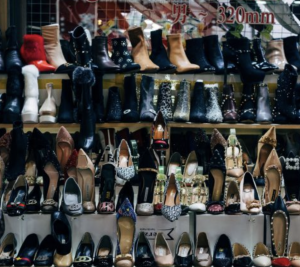 "in ache" by Melissa Llanes Brownlee
SmokeLong Quarterly | 2022
This story begins, "she shuffles in flea market slippers too big for her flat walk-on-lava feet you going grow into dem no worries she veils her tears…."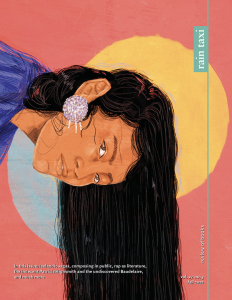 "Defining Language: Three Native American Poets" by Nancy Beauregard
Rain Taxi Review of Books | 2022
In this review, Beauregard discusses books by Joan Naviyuk Kane, Cedar Sigo, and Thomas Parrie.
The Hopkins Review | 2021
In this conversation with Dora Malech, Diaz says of the word and, "It's such an incredible little word, right? And I think there's something impossible about it, because it's asking you to be many or to be more. It's asking you, even physically, to hold more than one thing."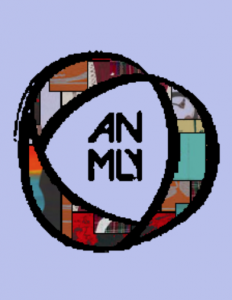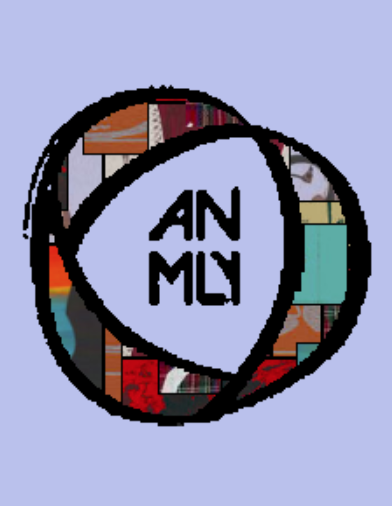 Indigenous Futures and Imagining the Decolonial
ANMLY | Issue 27
Co-edited by Raquel Salas Rivera, BBP Hosmillo, and Sarah Clark, this folio collects work by "Indigenous people and peoples impacted by colonialism to create a collection of writing and art."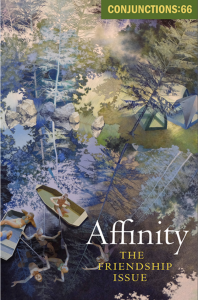 "The Cardinal" by Brandon Hobson
Conjunctions | 2016
This story begins, "When I was a teenager, I knew a boy named Monfiori who lived in the neighborhood."

"Dedication" by Stephen Graham Jones
SmokeLong Quarterly | 2015
This story begins, "This is to Tammy Carlton, who sat two seats up and one over in fourth grade, and said once 'Why don't you just write a book about it?'"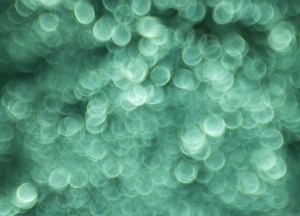 "Now, You Will Listen: Trust Issues with American Schools and the Care of Our Native Children" by Layli Long Soldier
The Offing | 2022
This essay begins, "My child, a teenager. Mid-term projects were due the next morning and oh my god why did this kid wait until the night before?!"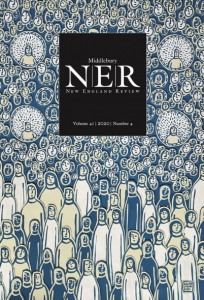 "Circling Eloh: A Meditation" by Lucien Darjeun Meadows
New England Review | 2020
This essay begins, "First the war, thousands of miles to the east. No. First other, older wars with forgotten names, unhousing and unhoming the Apache Nation. The Arapaho Nation. The Cheyenne Nation. The Pueblo. The Shoshone. The Comanche. The Kiowa. The Navajo."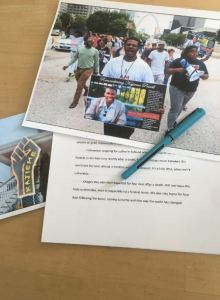 "The Names We Hold" by Ruby Hansen Murray
Under the Sun | 2020
This essay begins, "July the ninth was my brother's birthday. He was only thirty-four when he died."
ANMLY | Issue 30
Editor tanner menard says, "I sought to gently weave a space where Indigenous poets & artists who exist outside of heteronormative realms of gender & sexuality could reveal their wisdom & share their hearts with the literary community as a single but diverse chorus of voices."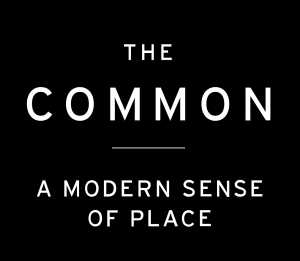 Reading List: Native American Heritage Month
The Common | 2022
This reading list features poetry by Ron Welburn and Humberto Ak'abal, nonfiction by Kabl Wilkerson, fiction by Brandon Hobson, and more.
West Trestle Review | 2020
This poem begins, "On Thursday I wear / Sapphires and lithium / Bridges from / Wednesday to morning song."
Anthology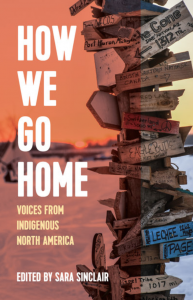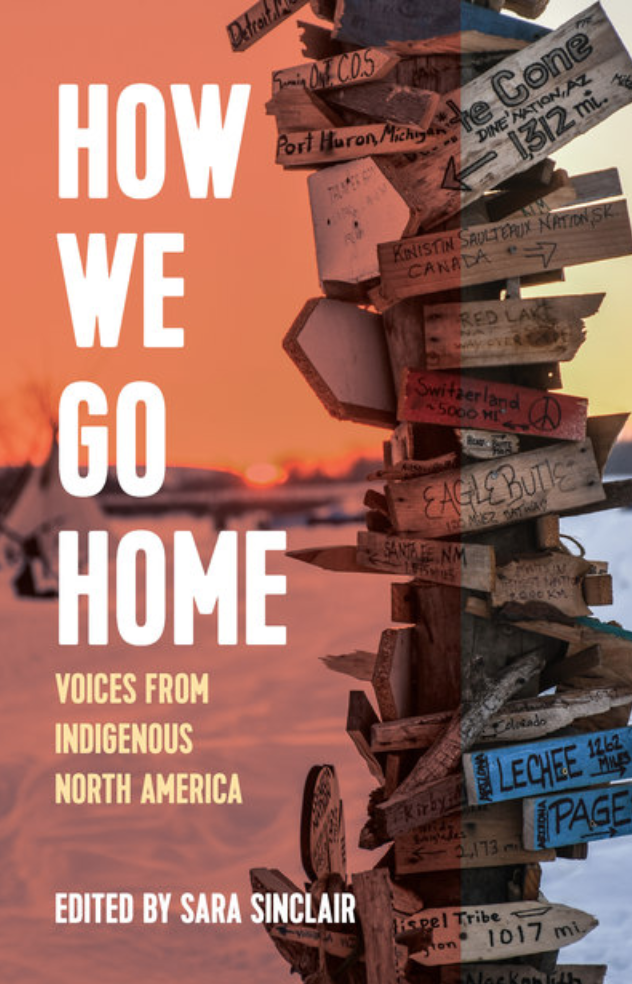 How We Go Home: Voices from Indigenous North America
Haymarket Books | 2020
Edited by Sara Sinclair, this anthology "shares contemporary Indigenous stories in the long and ongoing fight to protect Native land and life."
Akashic Books | 2010
Edited by Sarah Cortez and Liz Martínez, this noir anthology is a journey "through the north, south, east, and west of Indian Country."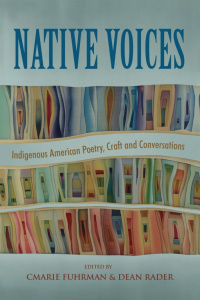 Native Voices: Indigenous American Poetry, Craft and Conversations
Tupelo Press | 2019
This anthology, edited by CMarie Fuhrman and Dean Rader, offers "a diverse collection of stories told by Indigenous writers about themselves, their histories, and their present."
Graywolf Press | 2018
Edited by Heid E. Erdrich, New Poets of Native Nations "gathers poets of diverse ages, styles, languages, and tribal affiliations to present the extraordinary range and power of new Native poetry."
Fiction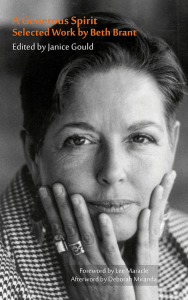 A Generous Spirit: Selected Work by Beth Brant
Sinister Wisdom | 2019
Edited by Janice Gould and a finalist for the 2020 Ferro-Grumley Award for LGBTQ Fiction from the Publishing Triangle, this selection of Brant's work is a "portrait of survival and empathy at the intersection of Native American and lesbian experience."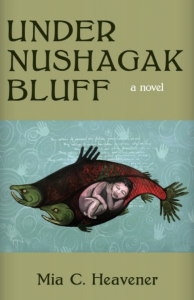 Under Nushagak Bluff by Mia C. Heavener
Red Hen Press | 2019
This novel is "a generational saga of strong, stubborn Yup'ik women living in a village that has been divided between the new and the old, the bluff side and the missionary side, the cannery side and the subsistence side."
Graywolf Press | 2022
Set in and around Flagstaff, the stories in Sinking Bell "depict violent collisions of love, cultures, and racism."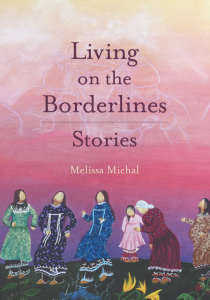 Living on the Borderlines by Melissa Michal
Feminist Press | 2019
"Both on and off the rez, characters contend with identity as contemporary Haudenosaunee peoples" in these short stories.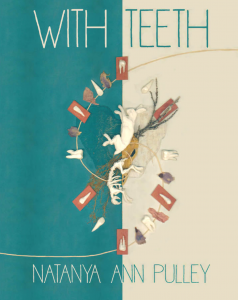 With Teeth by Natanya Ann Pulley
New Rivers Press | 2019
According to Lee Ann Roripaugh, this short story collection is "part creation myth, part surreal horror story, part smart parable of the consumption and commodification of vulnerable bodies."
Graywolf Press | 2022
First published in 1995, this novel "unfolds to reveal the deeply entwined stories of the three generations of Little's family, including Stan, a veteran of the Vietnam War who believes Little is his son."
Poetry
Copper Canyon Press | 2018
Bitsui's poetry collection "hums with the co-existence and dissonance of landscape and waste, crisis and continuity—with Navajo thought inherent to the movement of the book."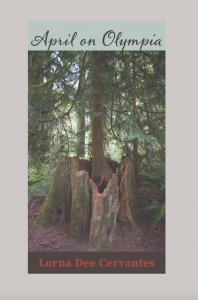 April On Olympia by Lorna Dee Cervantes
Marsh Hawk Press | 2021
According to Camille T. Dungy, Cervantes's poetry collection is "a keenly observed, politically charged, uncompromising tour of the poet's mind and our world."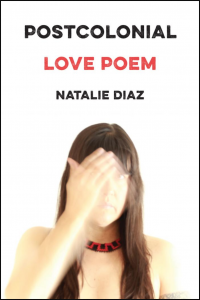 Postcolonial Love Poem by Natalie Diaz
Graywolf Press | 2020
In Natalie Diaz's Pulitzer Prize–winning second collection, "the wounds inflicted by America onto an indigenous people are allowed to bloom pleasure and tenderness."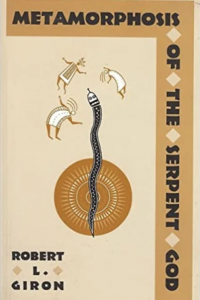 Metamorphosis of the Serpent God by Robert L. Giron
Gival Press | 1999
According to The Midwest Book Review, "Giron's biographical poetry embraces the past and the present, ethnic and sexual identity, themes both mythical and personal."
Wendy's Subway & CCS Bard | 2020
Edited by Julie Niemi, Perfidia is a collection of poetic writings by filmmaker Sky Hopinka; "each brief text swirls together to form an image of multiple landscapes that bid us remember: the past has come and gone, and the future is told through traces of nostalgic lore."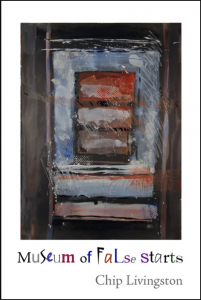 Museum of False Starts by Chip Livingston
Gival Press | 2010
According to Joy Harjo, in this poetry collection Livingston "makes a distinct trail of poems, through Mvskoke ancestral country, through the maze of American myths, through bars and parties at the edge, through disturbance and awe."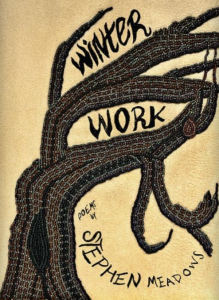 Winter Work by Stephen Meadows
Nomadic Press | 2022
Each poem in this collection "is a clean and reverent gesture of understanding–natural elements, the damage we inflict upon the land, our history."
Tupelo Press | 2021
According to Campbell McGrath, Nakanishi's debut poetry collection is "a document of lyrical witness steeped in the language, history and mythology of her native Hawaii."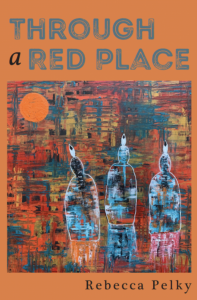 Through a Red Place by Rebecca Pelky
Perugia Press | 2021
Written in English and Mohegan, this story-in-poems "assembles the author's research into her Native and non-Native heritage in the land now known as Wisconsin" and "relates narratives of people who converged on and impacted this space in myriad ways."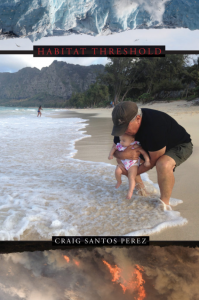 Habitat Threshold by Craig Santos Perez
Omnidawn | 2020
Perez's latest poetry collection "explores his ancestry as a native Pacific Islander, the ecological plight of his homeland, and his fears for the future."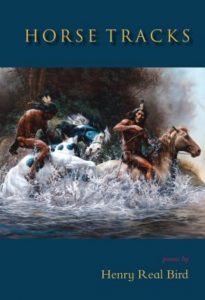 Horse Tracks by Henry Real Bird
Lost Horse Press | 2010
M.L. Smoker says of this book, "The inner heart commotion of Henry Real Bird is posed in a physical and metaphysical terrain marked by the history, culture, language and identity of his Apsaalooke nation."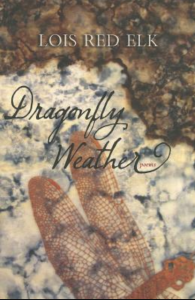 Dragonfly Weather by Lois Red Elk
Lost Horse Press | 2013
According to Alice M. Azure, these poems "bring the reader into a primeval, watery world of warm swamps, spiraling whirl winds, and fog."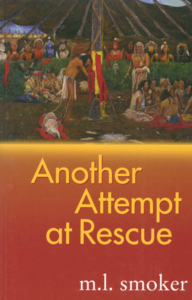 Another Attempt at Rescue by M. L. Smoker
Hanging Loose Press | 2005
The title poem in this collection begins, "And to think I had just paid a cousin twenty dollars to shovel the walk. / He and two of his buddies, still smelling of an all-nighter, / arrived at 7 am to begin their work."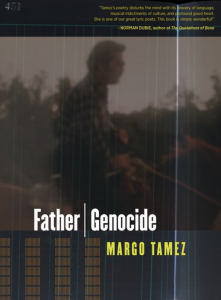 Father | Genocide by Margo Tamez
Turtle Point Press | 2021
In this poetry collection, Tamez "reconstructs her father's struggle to be a man under American domination, tracing the settler erasure, denial, and genocide that he and preceding generations experienced."
Nonfiction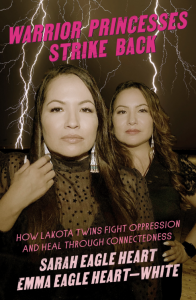 Warrior Princesses Strike Back by Sarah Eagle Heart and Emma Eagle Heart-White 
Feminist Press | 2023
"Interspersing personal memoir with radical notions of self-help and collective recovery," this forthcoming book "focuses how Indigenous activist strategies can be a crucial roadmap for contemporary truth and healing."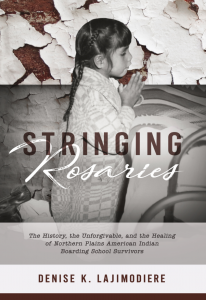 Stringing Rosaries: The History, the Unforgivable, and the Healing of Northern Plains American Indian Boarding School Survivors by Denise K. Lajimodiere
North Dakota State University Press | 2019
This book by Denise Lajimodiere "presents a brief history of the boarding school programs for Indigenous Americans, followed by sixteen interviews with boarding school survivors, and ending with the author's own healing journey with her father."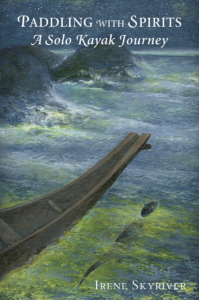 Paddling with Spirits: A Solo Kayak Journey by Irene Skyriver
Green Writers Press | 2017
In this memoir, Skyriver "celebrated her fortieth year of life with a solo kayak voyage, paddling from Alaska to her home in Washington's San Juan Islands."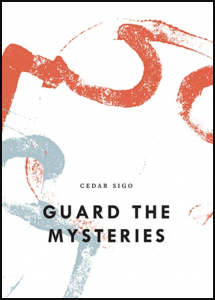 Guard the Mysteries by Cedar Sigo
Wave Books | 2021
In this compendium of five talks for the Bagley Wright lecture series, Sigo "plumbs the particulars of modern critique, identity politics, early influences, and poetic form to produce a singular 'autobiography of voice.'"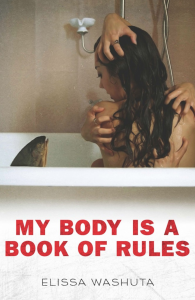 My Body Is a Book of Rules by Elissa Washuta
Red Hen Press | 2014
In this memoir of linked essays, Washuta's "crisis of American Indian identity bleeds into other areas of self-doubt; mental illness, sexual trauma, ethnic identity, and independence become intertwined."