For Pride Month, observed annually during the month of June, we asked the many independent literary presses and magazines that make up our membership to share with us some of the literature by authors identifying as LGBTQ+ that they recommend reading in celebration.
Poetry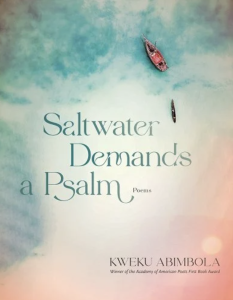 Saltwater Demands a Psalm by Kweku Abimbola
Graywolf Press | 2023
Abimbola's poems "groove, remix, and recenter African language and spiritual practice to rejoice in liberation's struggles and triumphs."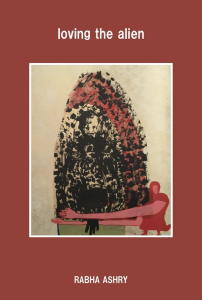 loving the alien by Rabha Ashry

Black Sunflowers Poetry Press | 2021

loving the alien "ricochets between worlds, tongue and selves."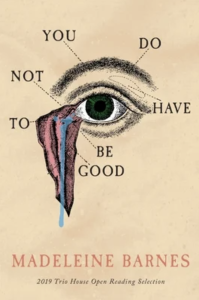 You Do Not Have To Be Good by Madeleine Barnes 
Trio House Press | 2020
In this poetry collection, Barnes "intimately immerses us in what it means to be chronically ill and reflects on the body's connection to the planet."
Wave Books | 2023
In her latest collection, Božičević "continually greets herself as a stranger, reminding us that in some respects every poem is a love poem."
Wave Books | 2021
According to Tracy K. Smith, "CAConrad's poems invite the reader to become an agent in a joint act of recovery, to step outside of passivity and propriety and to become susceptible to the illogical and the mysterious."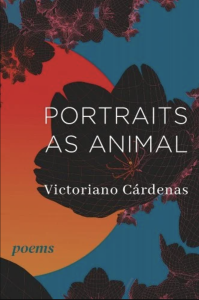 Portraits as Animal by Victoriano Cárdenas
Bloomsday Literary | 2023
In this collection "in conversation with Taos's rich artistic tradition and the brutal, binding legacy of colonization," Cárdenas "writes through his transition, acknowledging that 'to become a man means a lifetime of needles like the man who raised me.'"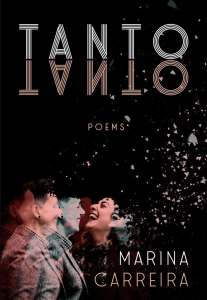 Tanto Tanto by Marina Carreira
CavanKerry Press | 2022
This poetry collection "highlights two queer daughters of immigrants and the struggles they face in a romantic relationship in the presence of oppressive, culturally sanctioned heteronormativity."
Book*hug Press | 2023
Lent is "an exquisite work of our era, asking us to contemplate what it means to live in a broken world—and why we still find it beautiful."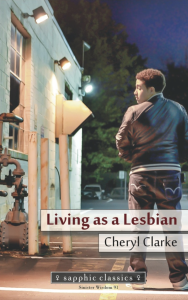 Living as a Lesbian by Cheryl Clarke
Sinister Wisdom | 2014
"Filled with sounds from her childhood in Washington, DC, the riffs of jazz musicians, and bluesy incantations," this poetry collection is "Clarke's paean to lesbian life."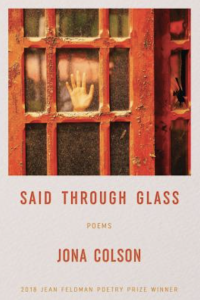 Said Through Glass by Jona Colson
Washington Writers' Publishing House | 2018
This debut poetry collection "asks the reader to reconsider ordinary life as something curious, even fantastic."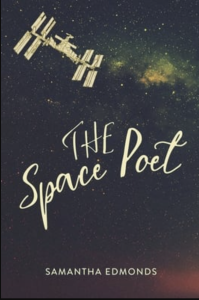 The Space Poet by Samantha Edmonds
Split/Lip Press | 2020
In this hybrid work of prose and poetry, Edmonds "tells the story of an artist—the first in space—sent by NASA to the International Space Station on a mission to make the stars accessible to those left on the ground."
Red Hen Press | 2023
Flame's poetry collection "imagines a love that sits comfortably at the crossroads of commitment and freedom."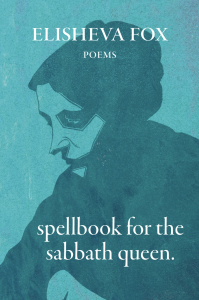 Spellbook for the Sabbath Queen by Elisheva Fox

Belle Point Press | 2023

"Part psalter, part Sapphic verse," this debut collection "evokes the spirit of Emily Dickinson while calling the reader to prayer for a life fully lived."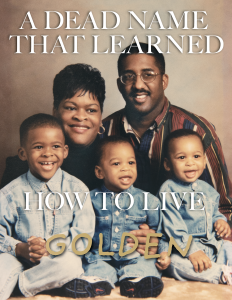 A Dead Name That Learned How to Live by Golden
Game Over Books | 2022
This debut collection "weaves poems, family photographs, & self-portraits to share a journey of survival & living in the American south."
Trio House Press | 2013
According to Michael Waters, Groff "has shaped sorrow into poems of exquisitely textured cadences, wrenching and memorable."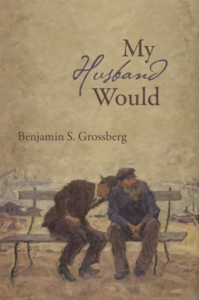 My Husband Would by Benjamin S. Grossberg
University of Tampa Press | 2020
Grossberg's fourth full-length poetry collection "investigates love and family—both the families we are born into and those we create for ourselves."
Book*hug Press | 2022
Dream Rooms is "a book about personal revolution, about unravelling a worldview to make space for different selves and realities."
Acre Books | 2019
This debut poetry collection "is a reclamation of power for black women and nonbinary people whose bodies have become the very weapons used against them."
Split Rock Press | 2022
The poems in this chapbook "are meditations on the slippery, intangible notion of home."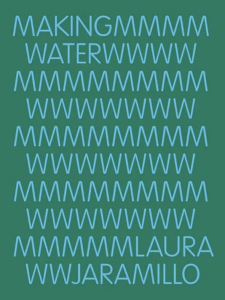 Making Water by Laura Jaramillo 
Futurepoem | 2022
According to Farid Matuk, "This is a work of the slow, dark magic language can be when a writer lets words fall—in fragments or spiraling syntax—down into the wet loam of memory and presence."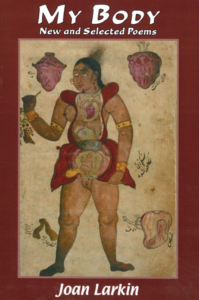 My Body: New and Selected Poems by Joan Larkin
Hanging Loose Press | 2007
According to David Ulin, this poetry collection contains poems "that stake out a territory of relentless self-examination, taking on love and death, family and sexuality in a voice that is unsentimental, ruthless and clear-eyed."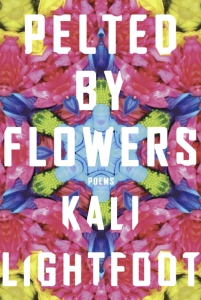 Pelted by Flowers by Kali Lightfoot
CavanKerry Press | 2021
Pelted by Flowers is a debut collection "of poems that favor a narrative style but also experiment successfully with poetic forms."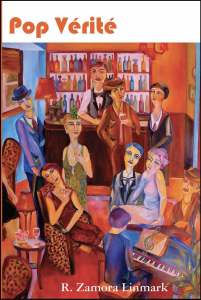 Pop Vérité by R. Zamora Linmark
Hanging Loose Press | 2017
According to David Kirby, "James Schuyler and Frank O'Hara flit in and out of these poems, but then so do Tony Bennett, Roberto Bolaño, Donna Summer, Samuel Beckett, Amy Winehouse, and, well, everybody."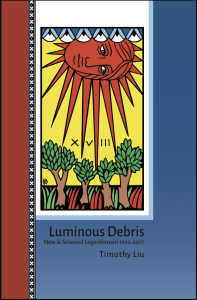 Luminous Debris: New & Selected Legerdemain 1992-2017 by Timothy Liu
Barrow Street Press | 2018
According to Roberto Tejada, "Liu is a poet faithful to forms of unruliness; devoted to the unembellished and unabashed."
Gold Line Press | 2023
According to Tommye Blount, this "fearless and brazen" debut collection is "a nature diary—in which it is human nature up for exploration."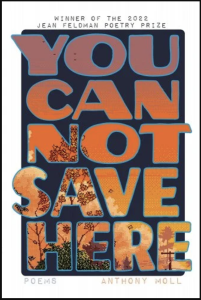 You Cannot Save Here by Tonee Moll
Washington Writers' Publishing House | 2022
The poems in this collection "ask what we do with the small moments that matter when so much around us—climate disaster, gun violence, pandemics, wars—makes these days feel apocalyptic."
Black Sunflowers Poetry Press | 2021
Laika "threads moments of love and loss into an astonishing lyric lament on isolation, queerness, coming of age and womanhood."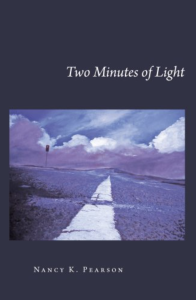 Two Minutes of Light by Nancy K. Pearson
Perugia Press | 2008
In this collection, "the foil to self-destruction is art itself — finding small beauty in unlikely places and transforming it into poetry."
Tupelo Press | 2004
According to C. D. Wright, this poetry collection "divulges the spirit of a sensualist and the habits of a contemplative; sometimes vice versa."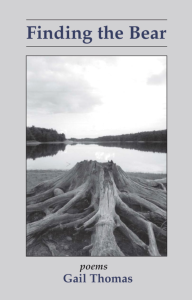 Finding the Bear by Gail Thomas
Perugia Press | 1997
According to Almitra David, "These are poems of deep caring and clear observation of the natural and political world."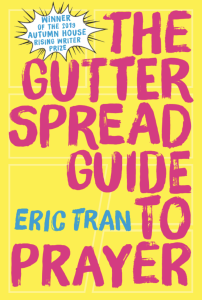 The Gutter Spread Guide to Prayer by Eric Tran

Autumn House Press | 2020
In this poetry collection, Tran "contends with the aftermath of a close friend's suicide while he simultaneously explores the complexities of being a gay man of color."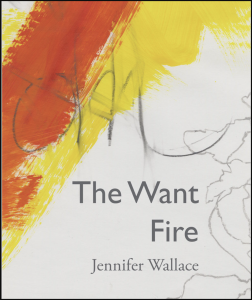 The Want Fire by Jennifer Wallace

Passager Books | 2015

The poems in this collection "explore memory, aging, the elemental pleasures of wind and waves, and earthly creatures of all shapes and sizes."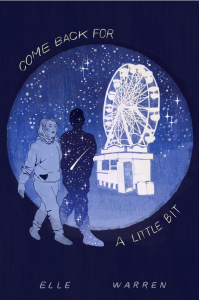 Come Back For a Little Bit by Elle Warren
Game Over Books | 2023
Come Back for a Little Bit is "a surreal and daydreamy collection asking the question 'what if?' in the face of momentous grief."
Gival Press | 2019
Leave Smoke is "a personal and down-to-earth collection of poetry that speaks to the ordinary and the ups and downs of life and relationships."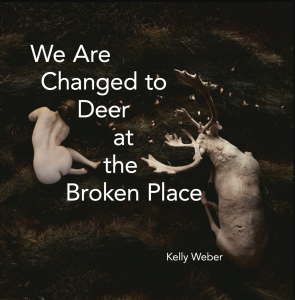 We Are Changed to Deer at the Broken Place by Kelly Weber

Tupelo Press | 2022

This poetry collection "considers what it means to be a queer nonbinary daughter in search of mother and myth as refuges."
Poems of the Black Object by Ronaldo Wilson
Futurepoem | 2009
According to Claudia Keelan, this book "is a warning to anyone tempted to believe that in objectification lies freedom."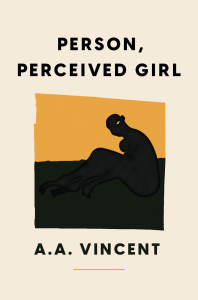 Person, Perceived Girl by A. A. Vincent
Barrow Street Press | 2022
Person, Perceived Girl is a poetry collection "that explores Blackness—specifically queer, Midwestern, disabled, and transracially adopted Blackness."
Fiction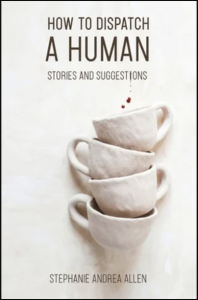 How to Dispatch a Human: Stories and Suggestions by Stephanie Andrea Allen
BLF Press | 2021
In this collection of speculative fiction, Allen "attends to the lives of Black women, mostly lesbian or queer, all keenly aware of the forces seeking to consume them."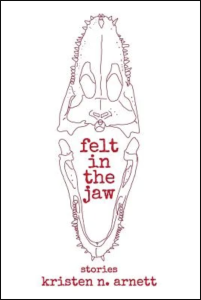 Felt in the Jaw by Kristen Arnett
Split/Lip Press | 2017
In her debut story collection, Arnett "explores the lives of queer women and their families in the light of the bleak Florida sun."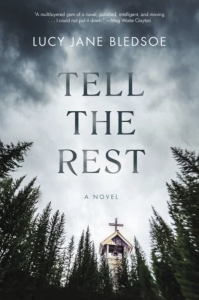 Tell the Rest by Lucy Jane Bledsoe
Akashic Books | 2023
In this novel, "two estranged childhood friends find themselves on parallel paths to return to the site of the conversion therapy camp that tore them apart."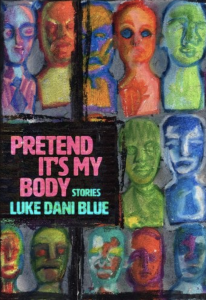 Pretend It's My Body by Luke Dani Blue
Feminist Press | 2022
This debut story collection is "informed by the author's experience in and between genders" and "blurs fantasy and reality, excavating new meanings from our varied dysphorias."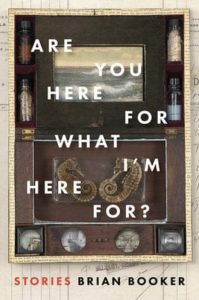 Are You Here for What I'm Here For? by Brian Booker 
Bellevue Literary Press | 2016
The seven stories in Booker's collection follow "troubled characters grappling with rare illnesses, menacing chance encounters, sexual awakening, impending natural disasters, and New Age cults."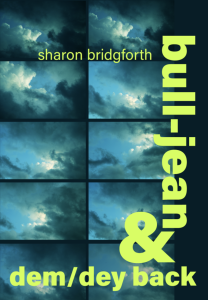 bull-jean & dem/dey back by Sharon Bridgforth
53rd State Press | 2022
bull-jean & dem/dey back "collects two performance/novels centering Sharon Bridgforth's southern-Black-butch-sheroe, bull-jean."
Translated from the Spanish by Jeffrey Zamostny
Swan Isle Press | 2021
Set in early twentieth-century Spain, Hidden Path is "a lyrical coming-of-age novel told from the perspective of a woman painter who struggles to find her way with art and with the women she loved."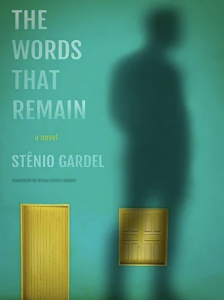 The Words That Remain by Stênio Gardel 
Translated from the Portuguese by Bruna Dantas Lobato
New Vessel Press | 2023
This novel "exploring Brazil's little-known hinterland as well its urban haunts… is a sweeping novel of repression, violence, and shame, along with their flip side: survival, endurance, and the ultimate triumph of an unforgettable figure on society's margins."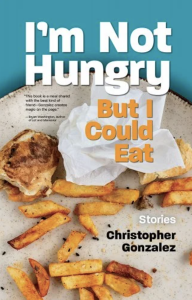 I'm Not Hungry But I Could Eat by Christopher Gonzalez
Santa Fe Writers Project | 2021
According to Ruth Joffre, this short fiction collection "captures all the messy joys and crackling anxieties of modern queer life, inviting readers to join its Puerto Rican characters on journeys punctuated by desire, shame, and grace."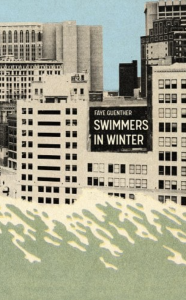 Swimmers in Winter by Faye Guenther
Invisible Publishing | 2020
This collection of three pairs of stories "swirls between real and imagined pasts and futures to delve into our present cultural moment."
Invisible Publishing | 2021
In this series of interconnected stories, characters "must navigate the swamp of their own morality while living on land that is always slowly (and sometimes very quickly) killing them."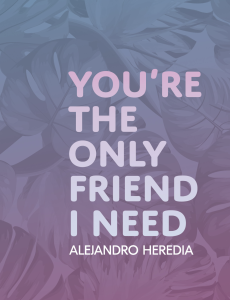 You're the Only Friend I Need by Alejandro Heredia
Gold Line Press | 2021
The stories in this chapbook "offer new possibilities for transnational storytelling and the Dominican diaspora by centering Blackness and queerness."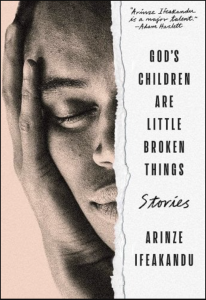 God's Children Are Little Broken Things by Arinze Ifeakandu
A Public Space Books | 2023
In these nine stories about queer love in contemporary Nigeria, Ifeakandu "explores with tenderness and grace the fundamental question of the heart: can deep love and hope be sustained in spite of the dominant expectations of society, and great adversity."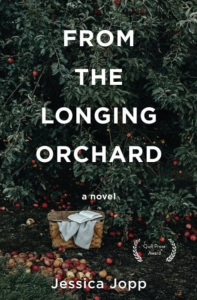 From the Longing Orchard by Jessica Jopp
Red Hen Press | 2023
This novel "shows us the ways in which a young woman and those she loves all must contend with a longing of some kind and how they seek from each other, and sometimes find, the needed balm."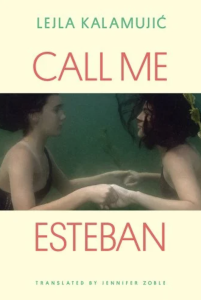 Call Me Esteban by Lejla Kalamujić
Translated from the Bosnian by Jennifer Zoble
Sandorf Passage | 2021
This novel "depicts pre- and post-war Sarajevo by charting a daughter coping with losing her mother, but discovering herself."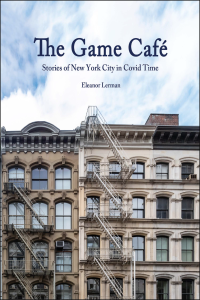 The Game Café: Stories of New York City in Covid Time by Eleanor Lerman
Mayapple Press | 2022
The nine stories in this collection "focus on people who live in New York City–or are traveling there– in the midst of the coronavirus pandemic."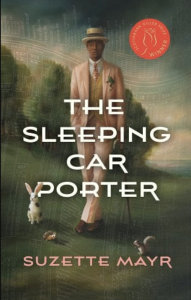 The Sleeping Car Porter by Suzette Mayr
Coach House Books | 2022
This novel "brings to life an important part of Black history in North America, from the perspective of a queer man living in a culture that renders him invisible in two ways."
Acre Books | 2019
This novel "follows Juan Gutiérrez, a self-employed single father, as he navigates a tumultuous year of inescapable change."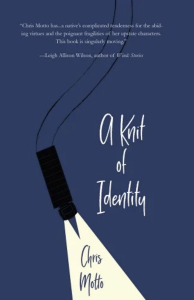 A Knit of Identity by Chris Motto
Regal House Publishing | 2022
In this novel, "Danny is left struggling to find her identity in a world that doesn't want her. That is until she stumbles into a hole-in-the-wall bar in a small South Carolina town."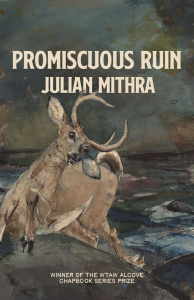 Promiscuous Ruin by Julian Mithra
WTAW Press | 2023
In this chapbook, two deer hunters "edge closer to a blizzard of repressed desire."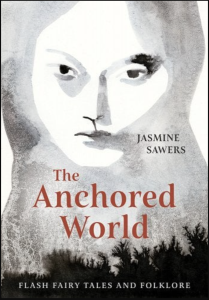 The Anchored World: Flash Fairy Tales and Folklore by Jasmine Sawers
Rose Metal Press | 2022
This collection "is equal parts love letter to the old tales and indictment of their shortcomings, offering a new mythology to reflect the many faces and voices of the twenty-first century."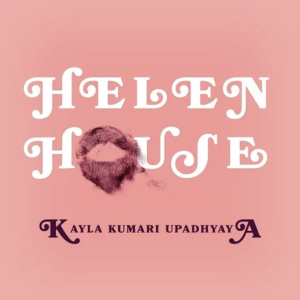 Helen House by Kayla Kumari Upadhyaya
Burrow Press | 2022
This debut novel "is a queer ghost story about trauma and grief."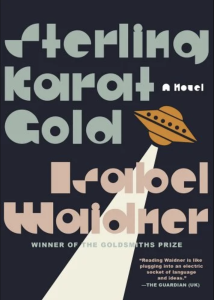 Sterling Karat Gold by Isabel Waidner
Graywolf Press | 2023
In this novel, "Sterling Beckenbauer is plunged into a terrifying and nonsensical world one morning when they are attacked, then unfairly arrested, in their neighborhood in London."
Nonfiction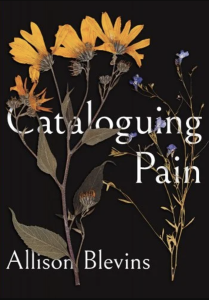 Cataloguing Pain by Allison Blevins
YesYes Books | 2023
In this memoir, Blevins "explores motherhood, sexuality, and queerness as it juxtaposes the author's diagnosis of MS with her partner's gender transition."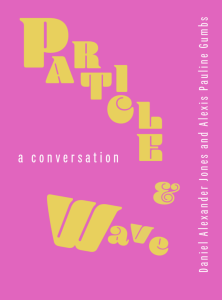 Particle and Wave: A Conversation by Daniel Alexander Jones and Alexis Pauline Gumbs
53rd State Press | 2021
In this conversation, Jones and Gumbs "discuss love as a foundational principle of artistic practice and societal change."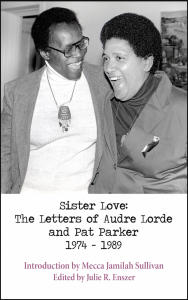 Sister Love: Letters of Audre Lorde and Pat Parker
Sinister Wisdom | 2018
This collection of correspondence between Lorde and Parker is "a rare opportunity to glimpse inside the minds and friendship of two great twentieth-century poets."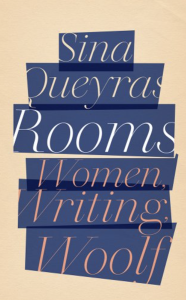 Rooms: Women, Writing, Woolf by Sina Queyras
Coach House Books | 2022
This book "offers a peek into the defining spaces a young queer writer moved through as they found their way from a life of chaos to a life of the mind."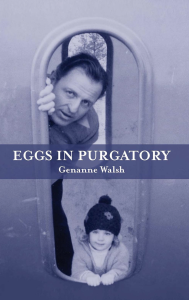 Eggs in Purgatory by Genanne Walsh
WTAW Press | 2023
This essay collection "details the work of caregiving and the complex dance between a daughter and her obstinate, charming, unreliable parent."
Young Adult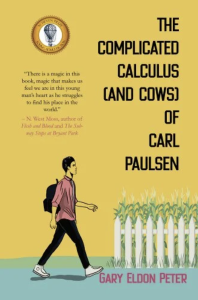 The Complicated Calculus (and Cows) of Carl Paulsen by Gary Eldon Peter
Regal House Publishing | 2022
This YA novel "follows fifteen-year-old Carl as he confronts his crush on Andy Olnan, a handsome and confident but secretive 'city boy' recently transplanted to farm life from Minneapolis."
Three Queerdos and a Baby by Nina Packebush
YesYes Books | 2022
This YA novel follows a queer teen mom "as she navigates grief, motherhood, her developing self with support from her family, friends, and partner while surviving a world that is hostile to who she is."
Pearl of the Sea by Anthony Silverston and Raffaella Delle Donne 
Catalyst Press | 2023
Illustrated by Willem Samuel, this YA novel "is a South African adventure story exploring how we are both bound to and freed by nature, seen through the eyes of a tough teen-aged heroine determined to live life by her own rules."
Anthologies
Feminist Press | 2021
Edited by Cynthia R. Greenlee, Kemi Alabi, and Janna A. Zinzi, this collection features "community reporting that disrupts political and social norms in order to envision a Black, queer liberated future."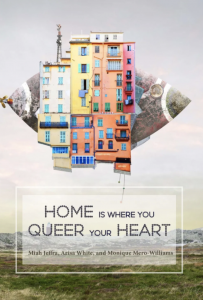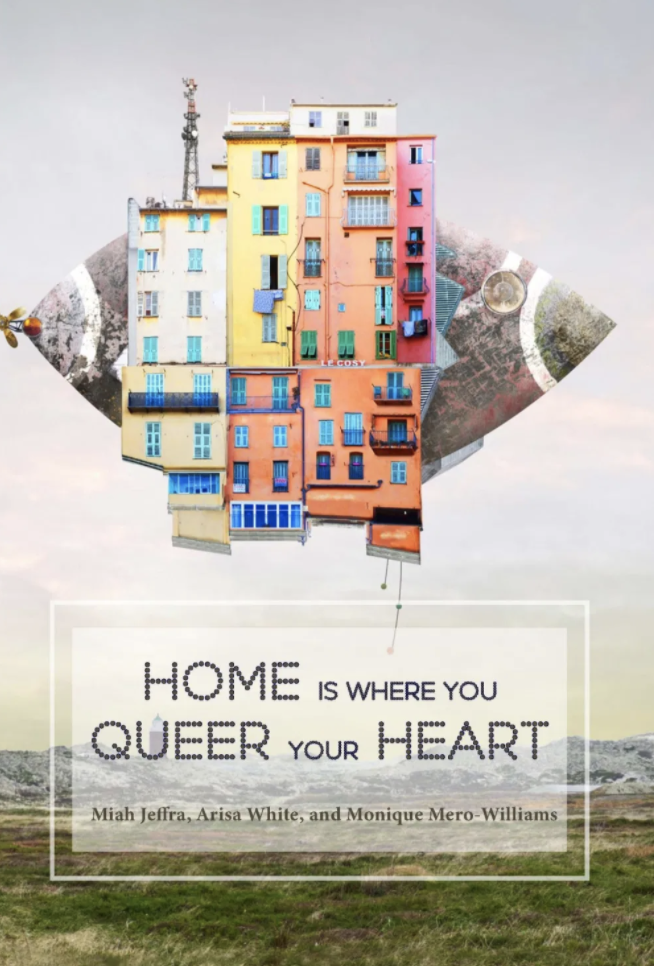 Home is Where You Queer Your Heart
Foglifter Press | 2021
Edited by Miah Jeffra, Monique Mero-Williams, and Arisa White, this collection of poetry, fiction, nonfiction, and more "anthologizes contemporary queer writers and artists creatively thinking through the complex and fluid realities in the U.S. and abroad."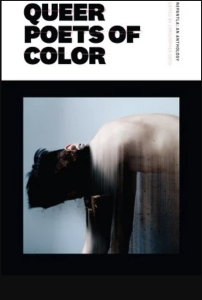 Nepantla: An Anthology Dedicated to Queer Poets of Color 
Nightboat Books | 2018
Edited by Christopher Soto, this anthology is "a survey of poetry by queer poets of color throughout U.S. history, including literary legends such as Audre Lorde, James Baldwin, June Jordan, Ai, and Pat Parker alongside contemporaries."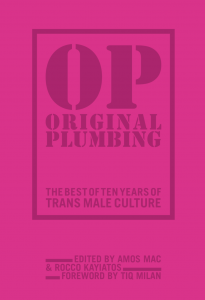 Original Plumbing: The Best of Ten Years of Trans Male Culture
Feminist Press | 2019
In celebration of the magazine Original Plumbing's ten-year run, this essential collection compiles the best of all twenty issues and is, according to Kate Bornstein, "an invaluable, unapologetic archive of a multiplicity of queer and trans experiences."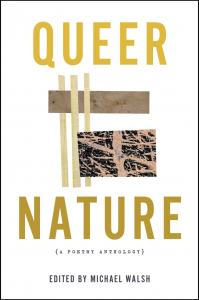 Queer Nature: A Poetry Anthology

Autumn House Press | 2022

Edited by Michael Walsh, this anthology featuring more than 200 queer writers "amplifies and centers LGBTQIA+ voices and perspectives in a collection of contemporary nature poetry."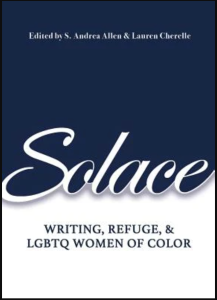 Solace: Writing, Refuge and LGBTQ Women of Color

BLF Press | 2017
This anthology, edited by Lauren Cherelle and Stephanie Andrea Allen, explores how LGBTQ women find solace: in each other, in their communities, and from within themselves, as they traverse the challenges of living as LGBTQ women of color in the United States.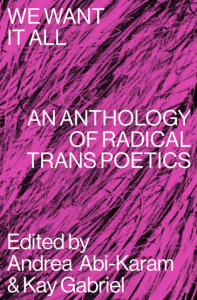 We Want It All: An Anthology of Radical Trans Poetics

Nightboat Books | 2020
In this poetry anthology edited by Andrea Abi-Karam and Kay Gabriel, intergenerational trans poets "imagine an altogether overturned world in poems that pursue the particular and multiple trans relationships to desire, embodiment, housing, sex, ecology, history, pop culture, and the working day."
Literary Magazines
ANMLY | 2023
According to guest editor SG Huerta, "Trans writers do not owe anyone our joy, nor our trauma. My hope, though, is that trans readers will walk away from this folio thinking, as the title suggests, 'it's a good day to be trans.'"
ANMLY | 2020
According to guest editor tanner menard, "In each their own way, the poems published in this folio have unique medicine & subtle power. Together, they are a testament to the beauty of all Indigenous communities & they sing."
Cincinnati Review | 2022
This poem begins, "At night, I find you pollinating trees by hand / with your artist's brush, transferring pollen / from blossom to blossom."

"A Queer Girl's Guide to Reading Fairy Tales" by Rebecca Turkewitz
Cincinnati Review | 2022
This microfiction begins, "You may root for the maiden to go deeper into the woods. You may root for the witch."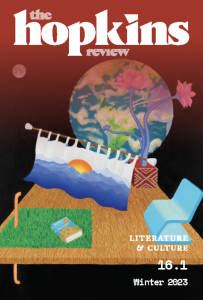 "Detour" and "Leave" by Randall Mann
The Hopkins Review | 2023
The poem "Detour" begins, "The lines, / blue, / modify / you, / codify / the self."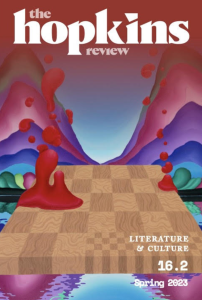 "Oranges" and "The Giant" by C. Dale Young
The Hopkins Review | 2023
The poem "Oranges" begins, "It is difficult, sometimes, to face facts: / you know this. Our parents taught us / to ignore problems, to look away…"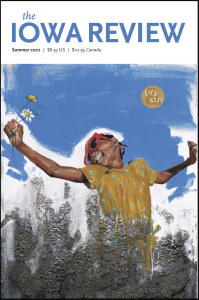 "Ms. Daylily" by Xujun Eberlein
The Iowa Review | 2022
This essay begins, "The Chinese emperor who died one year before the Common Era began was a man in love with another man named Dong Xian."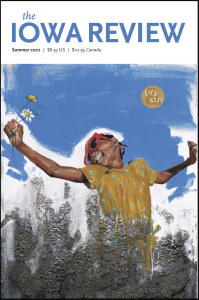 "'The Men in Chicago Are Soft' or Self-Portrait as Queer Black Bear" by Alison C. Rollins
The Iowa Review | 2022
This essay begins, "Look. There is a black bear tied to a willow tree. It is November of 1902, in Sharkey County, Mississippi."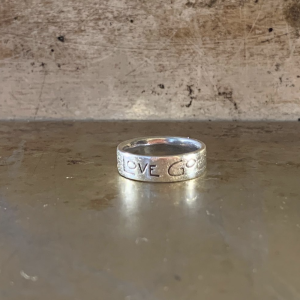 "The Love-Goes-Toward-Love Ring" by Gretchen M. Michelfeld
The Keepthings | 2022
"Beatrice fell for me near the end of our MFA program at Sarah Lawrence. I'd been crushing on her for two years."
 "The Scallop Shell" by Allison Green
The Keepthings | 2022
"In 2006, after retiring from academic careers at the University of Washington, my parents walked the Camino de Santiago, an ancient Christian pilgrimage route across northern Spain."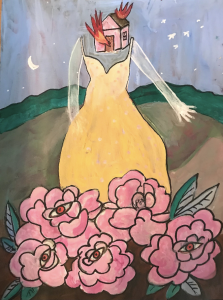 "After Seeing They Made Another Sad Gay Movie" by Grant Chemidlin
Kitchen Table Quarterly | 2023
This poem begins, "There were tears, but invisible. & mirrors. Looking / into mirrors, then looking away."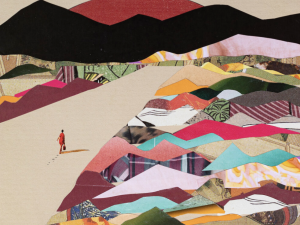 "Raised in the Mouth of the Wolf" by Cassandra Whitaker
Kitchen Table Quarterly | 2021
This poem begins, "I grew up in the mouth / of the wolf, hung  / from fang and molar…"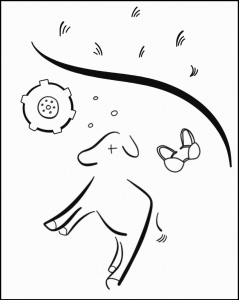 "A Dead Thing" by Helen McIntosh-Marsh
The Letter Review | 2022
This story begins, "On dry days, Llyr would jump across the top of the slurry pit, with me hopping behind."
Passager | 2022
David Bergman—the winner of the 2022 Passager Poetry Contest—writes, "When I was younger, I wrote to win favor with editors, scholars, my teachers and sometimes my students. Now it is enough if I please myself."

"on margate sands, i can connect with nothing" by Lagoon Myers
Sad Girls Club Lit | 2023
This poem begins, "I crave innocence at night. // That's why only            strawberries                satiate my sweet indulgence."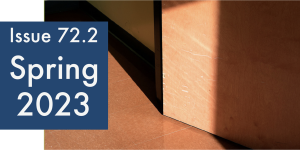 Celebrating Trans Poets from Puerto Rico
Shenandoah | 2023
This folio includes work by Raquel Salas Rivera, Ketsia Ramos, Alejandra Rosa, üatibirí, and Myr Olivares.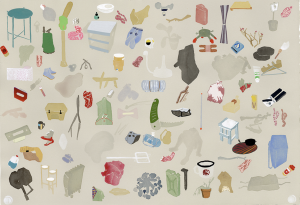 "City Dreams" by Brandon Clippinger
Shenandoah | 2020
This story begins, "When it's just the two of us, everything is heavenly. I work at a department store, folding clothes and selling men's cologne: Calvin Klein, Dolce & Gabbana, Cool Water."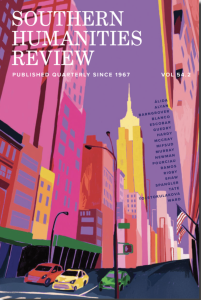 "cut in the earth" by Kimberly Ramos
Southern Humanities Review | 2021
This poem begins, "i have come to dread / the digging / i have heard all the sayings / dig long enough and you'll reach / china / magma / dead dinosaurs."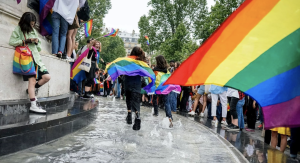 Pride: Queer Fiction from the WWB Archive
Words Without Borders | 2023
This reading list includes work by Adel Tincelin, Matteo B. Bianchi, Trifonia Melibea Obono, Moa Backe Åstot, and more.
Yellow Arrow Journal | 2023
This special issue guest-edited by Matilda Young—featuring work by Violeta Garza, brooklyn baggett, Helen Chen, Amanda Hayden, and Tess Kay—"is centered around the themes of advocacy and community through changemaking."