For Women's History Month, we asked our members—independent presses, literary journals, and others—to recommend books to read in celebration of women in literature.
The resulting list features the collected poetry and prose of Pat Parker from Sinister Wisdom and A Midsummer Night's Press; Lisa Olstein's extended lyric meditation on pain from Bellevue Literary Press; Yxta Maya Murray's experimental play written in response to Brett Kavanaugh's confirmation hearings from LARB Books; and numerous other works of poetry, fiction, drama, and nonfiction to read this month and year-round.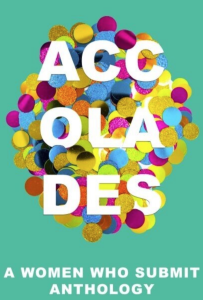 Accolades: A Woman Who Submit Anthology
(Jamii Publishing, 2020)
New this month, this anthology celebrates the submissions, acceptances, and publications by members of the organization Women Who Submit, which encourages and empowers women and nonbinary writers to share resources and submit their work.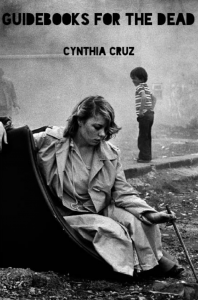 Guidebooks for the Dead by Cynthia Cruz
(Four Way Books, 2020)
In her sixth poetry collection, Cruz "returns to a familiar literary landscape in which a cast of extraordinary women struggle to create amidst violence, addiction and poverty"—offering "both homage to these women and a manifesto for how to survive in a world that seeks to silence those who resist."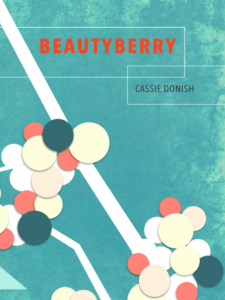 Beautyberry by Cassie Donish
(Slope Editions, 2018)
Donish's debut collection is, according to Mary Jo Bang, "a book of boundaries, objects, intersections. A book of multiple selves caught in the midst of self-definition…. A book by a daughter of Dickinson but of this moment."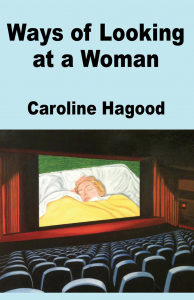 Ways of Looking at a Woman by Caroline Hagood
(Hanging Loose Press, 2019)
Hagood—whom Mary-Louise Parker calls "a masterful, singular writer"—weaves memoir with film and literary history in this "profound meditation on the many mysterious layers that make up both a book and a person."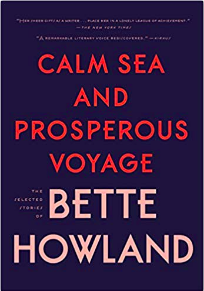 Calm Sea and Prosperous Voyage: The Selected Stories of Bette Howland by Bette Howland
(A Public Space Books, 2019)
Named a Kirkus Best Fiction of 2019 and a Chicago Tribune Notable Book of the Year, this collection of Bette Howland's stories restores to the literary canon "a long-overlooked artist of live-wire incisiveness, shredding wit, and improbable beauty," according to Kirkus. Reviews of Howland's collection has placed it in conversation with Lucia Berlin, Eve Babitz, Jean Stafford, and Kathleen Collins—"literary foremothers," as the New Republic puts it, whose work has recently received overdue acclaim.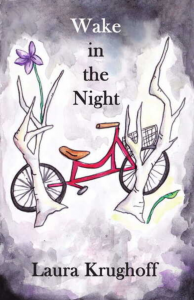 Wake in the Night by Laura Krughoff
(ARC Pair Press, 2020)
The six stories in this collection of short fiction span a century of rural American women and, as author Paula Carter puts it, "reveal women struggling to fit a definition of womanhood that cannot contain them."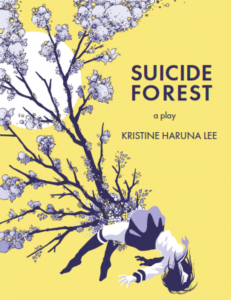 Suicide Forest by Haruna Lee
(53rd State Press, 2019)
Lee's bilingual play, which was a New York Times Critic's Pick, is set in 1990s Japan and written to be performed by a Japanese heritage cast. It explores "the silence and submissiveness often associated with Japanese and Japanese American identity" as well as "questions of emotional, psychic and social suicide."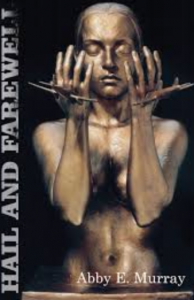 Hail and Farewell by Abby E. Murray
(Perugia Press, 2020)
Murray's debut poetry collection is "a bold examination of the intimate relationship between a soldier and a pacifist, bound together by choice," revealing "a wife's perspective during her husband's deployments to Iraq and Afghanistan, including the whiplash of infertility experienced between tours."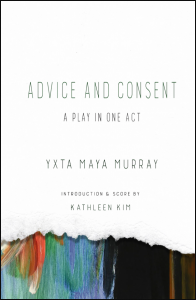 Advice and Consent: A Play in One Act by Yxta Maya Murray
(LARB Books, 2019)
Featuring an introduction and score by Kathleen Kim, this experimental play is written in response to Judge Brett Kavanaugh's confirmation hearings and the testimony of Dr. Christine Blasey Ford and is "designed as a thought experiment about power, pathos, tragedy, politics, gender, race, and truth."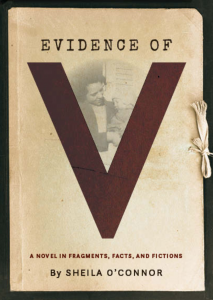 Evidence of V: A Novel in Fragments, Facts, and Fictions by Sheila O'Connor
(Rose Metal Press, 2019)
In this novel about a fifteen-year-old singer in 1930s Minneapolis, O'Connor uses both fiction and historical case files to explore how, in the early- to mid-1900s, women in America were imprisoned for "immorality" at state-run schools.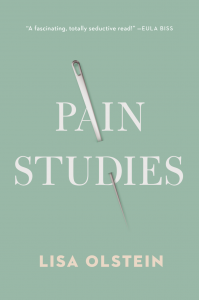 Pain Studies by Lisa Olstein
(Bellevue Literary Press, 2020)
In this extended lyric essay, Olstein "mines her lifelong experience with migraine to deliver a marvelously idiosyncratic cultural history of pain," drawing on sources including Joan of Arc, Virginia Woolf, and Elaine Scarry. Essayist Eula Biss calls the book "a fascinating, totally seductive read!"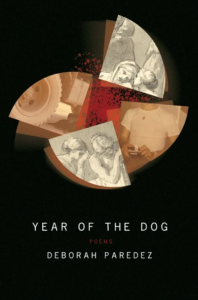 Year of the Dog by Deborah Paredez
(BOA Editions, 2020)
Forthcoming in April, Paredez's second poetry collection "tells her story as a Latina daughter of the Vietnam War," incorporating historical texts, images, and myths and "never forgetting the outcry and outrage that women's voices have carried across time."
The Complete Works of Pat Parker by Pat Parker
(A Midsummer Night's Press and Sinister Wisdom, 2016)
This Lambda Literary Award for Lesbian Poetry–winning collection, edited by Julie R. Enszer and with a new introduction by Judy Grahn, features the published and previously uncollected poems, plays, prose of Pat Parker. Alexis de Veaux says, "With this oeuvre, we are allowed an opportunity to historicize Pat Parker's significance to black women's literary traditions, lesbian erotics, to black queer struggles and black feminisms, and to global social justice movements."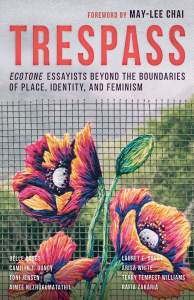 Trespass: Ecotone Essayists Beyond the Boundaries of Place, Identity, and Feminism
(Lookout Books, 2019)
In this anthology of essays from the magazine Ecotone, twenty contemporary women writers "trespass across various confines—imposed upon body, gender, race, sexual orientation, class, national origin, and more—to explore the theme of place in their lives," as May-lee Chai states in the book's foreword.