As concerns about the supply chain's impact on holiday book-buying continue, we've asked our member presses to let us know about the titles they currently have in stock. Browse this list for gift-giving inspiration, and don't forget to shop early and support your favorite indie bookstore! (And take a look at CLMP's Bookshop.org affiliate page for more ideas!)
Fiction
Coach House Books
This "fresh take on the romance novel" is "a playful meditation on the past, on magic, on honor, on faith, and yes, on love."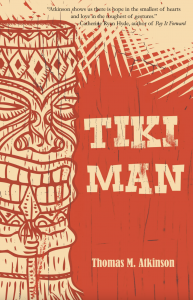 Tiki Man by Thomas M. Atkinson
Regal House Publishing 
According to Catherine Ryan Hyde, this novel is "an unflinching look at life on the edges of society."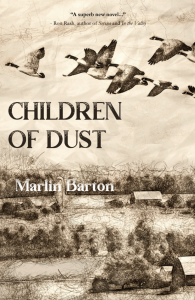 Children of Dust by Marlin Barton
Regal House Publishing
Anthony Grooms writes, "This moving literary achievement is a thoughtful reminder of the complexity of race relations and the truths that bind us."
Pelekinesis
Edited by Meg Pokrass, Gary Fincke, and Amber Sparks, this anthology provides recognition for outstanding literary stories of 400 words or fewer.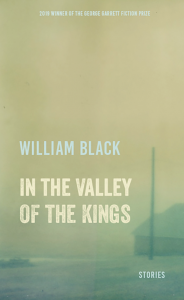 In the Valley of the Kings by William Black
Texas A&M University Press
The seven stories in this collection "limn hard lives in the anthracite coal region of northeastern Pennsylvania, depicting with lyrical precision the moments in which lives shift or unravel, or achieve a fragile kind of grace."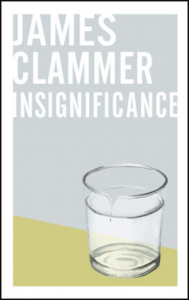 Insignificance by James Clammer
Coach House Books
This novel about a day-in-the-life of a plumber "portrays the thoughts of one working man on his own terms, without artifice or condescension."
Red Hen Press
Following a scientist with the power to influence Earth's natural forces, this novel "explores how we might become more attuned to the Earth and act more collaboratively to solve the enormity of our climate problem."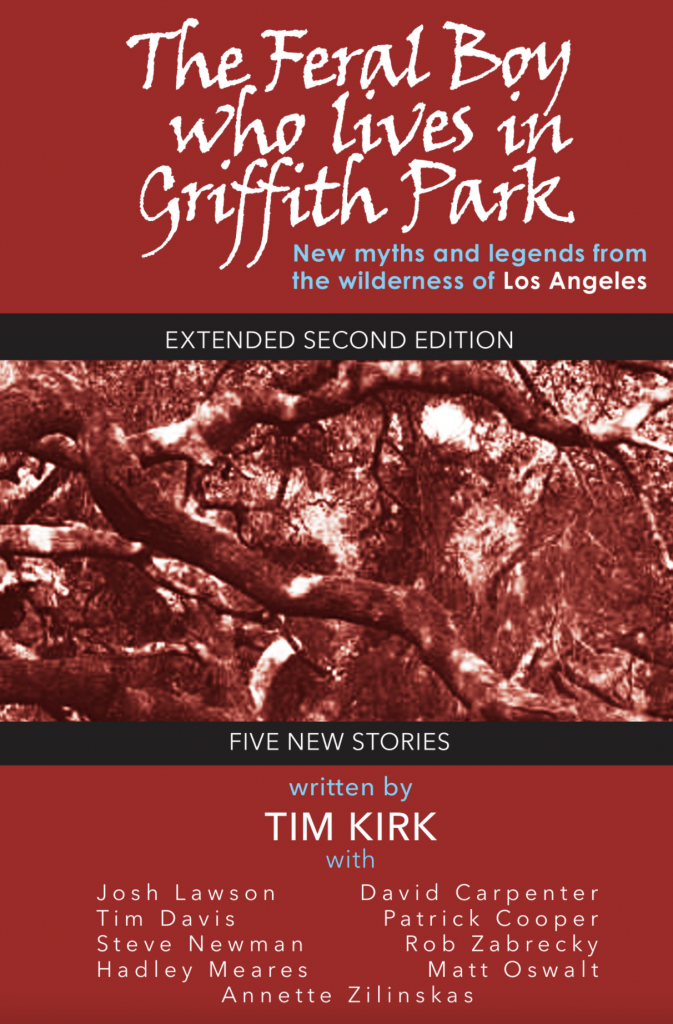 The Feral Boy Who Lives in Griffith Park
Pelekinesis
Edited by Tim Kirk, the expanded second edition of this collection of stories that "span the decades of life in Los Angeles" features new short fiction from Annette Zilinskas, Matt Oswalt, and Hadley Meares.
Bellevue Literary Press
In this deluxe tenth anniversary edition, Marilynne Robinson introduces this novel, which begins with an old man who lies dying and is "an elegiac meditation on love, loss, and the fierce beauty of nature."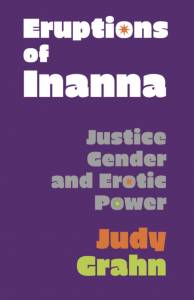 Eruptions of Inanna by Judy Grahn
Sinister Wisdom
Grahn "illuminates eight dramatic stories exploring the Mesopotamian goddess Inanna's power and relevance for contemporary queer feminist audiences."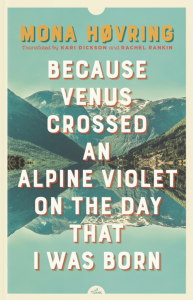 Because Venus Crossed an Alpine Violet on the Day that I Was Born by Mona Høvring
Book*hug Press
Translated from the Norwegian by Kari Dickson and Rachel Rankin—and winner of the Norwegian Critics' Prize for Literature—this novel is, according to Aimee Wall, a "luminous tale of the 'burdensome tenderness' between sisters and the emotional tumult of breaking free."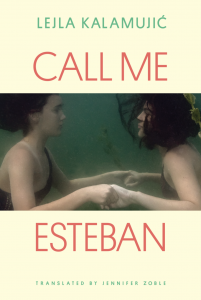 Call Me Esteban by Lejla Kalamujić
Sandorf Passage
According to Publishers Weekly, these stories translated by Jennifer Zoble "refuse to wallow in tragedy, becoming instead a convincing testament to the consolations of art."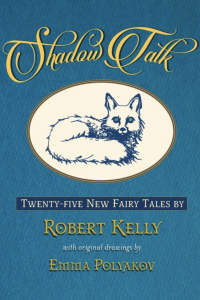 Shadow Talk: 25 New Fairy Tales by Robert Kelly
McPherson & Company
According to Publishers Weekly, this book—featuring pen-and-ink drawings by Emma Polyakov—is "a guileful collection of inventive variations on familiar narrative premises."
Bellevue Literary Press
This 2020 novel set in an Edenic future is "a cautionary tale of human fragility, of love and loss" and "a stunning tribute to the beauty of nature's dominion."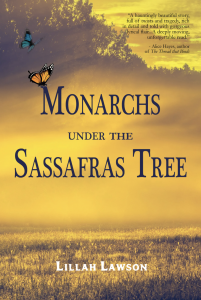 Monarchs Under the Sassafras Tree by Lillah Lawson
Regal House Publishing
According to Avid Bookstore in Athens, Georgia, this 2019 debut novel "reads like a Lowcountry boil with spice and warm flavor. It is a love letter to the resilient people of Georgia."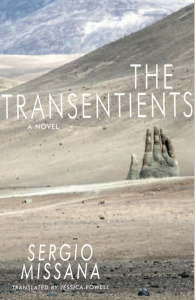 The Transentients by Sergio Missana
McPherson & Company
Of this novel translated by Jessica Powell, Carlos Franz writes, "As we read The Transentients we fall into a cascade of reflected consciousness…we absent our own skins and enter the narrator's, who in turn absents his own to enter others'."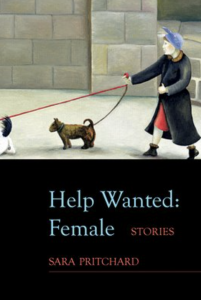 Help Wanted: Female by Sara Pritchard
Etruscan Press
This collection of short stories "tells the tale of women needing and offering help in all forms, as their lives interconnect as all do."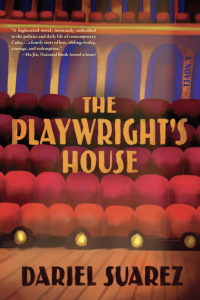 The Playwright's House by Dariel Suarez
Red Hen Press
In this novel, "a return to his childhood home in Havana's decaying suburbs–a place filled with art, politics, and the remnants of a dissolving family–reconnects Serguey with his troubled past."
Book*hug Press
According to Lisa Moore, this debut novel explores "love between women, reproductive rights, rural Newfoundland and a brave, absolutely fierce feminism."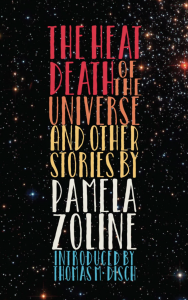 The Heat Death of the Universe, and Other Stories by Pamela Zoline
McPherson & Company
According to the New York Times Book Review, ​"Threats of destruction haunt Ms. Zoline's imagination. She attacks those fears in fiction that revitalizes the labels 'post-modern' and 'feminist,' by lacing her work with a healthy dose of fantasy that links her to Angela Carter, her nearest literary sibling."
Poetry
BOA Editions
The poems in this Isabella Gardner Award-winning collection "examine the fraught nature of intimacy in a nation poisoned by anti-Blackness and homophobia."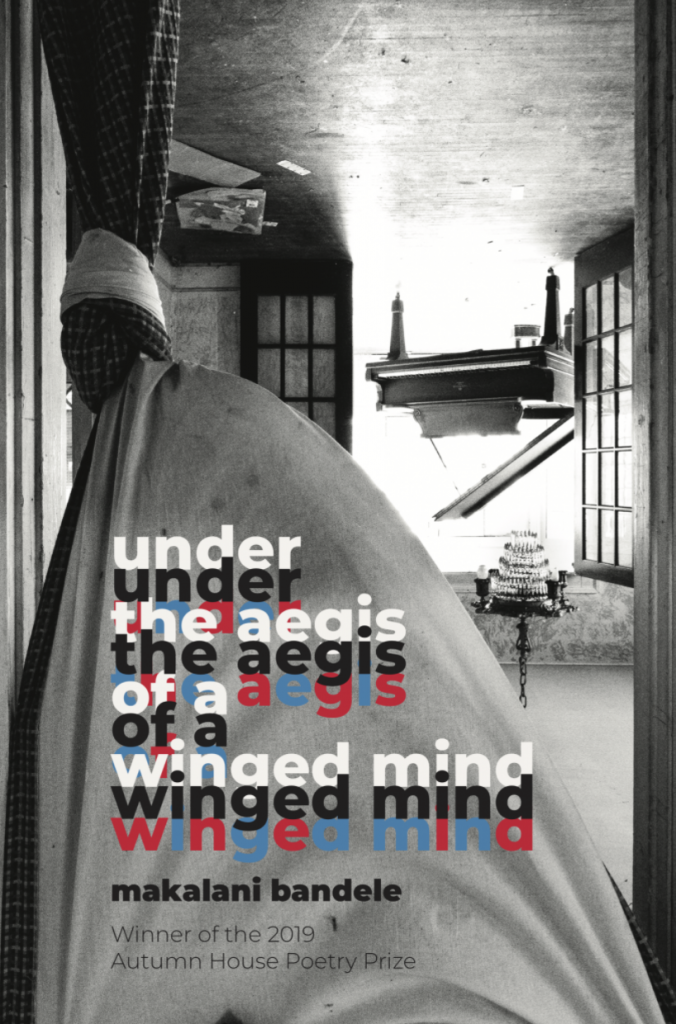 under the aegis of a winged mind by makalani bandele 
Autumn House Press
Selected by Cornelius Eady as winner of the 2019 Autumn House Poetry Prize, this debut poetry collection is "inspired by the life and times of the jazz composer and pianist Earl 'Bud' Powell."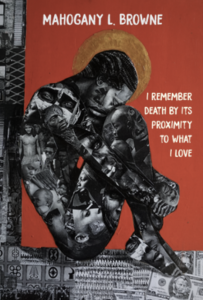 I Remember Death By Its Proximity to What I Love by Mahogany L. Browne
Haymarket Books
Browne's long form poem is "tethered in folklore and personal narrative, detailing the impact of the destructive mass incarceration system."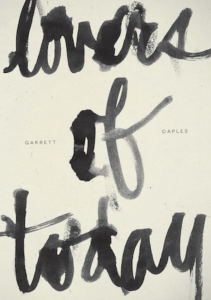 Lovers of Today by Garrett Caples
Wave Books
Lovers of Today is a collection of poetry that "pays tribute to friendships including Kevin Killian, John Ashbery, Joanne Kyger, and Bill Berkson, among others, wherein each poem is a celebration of life's ephemerality."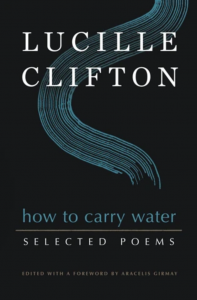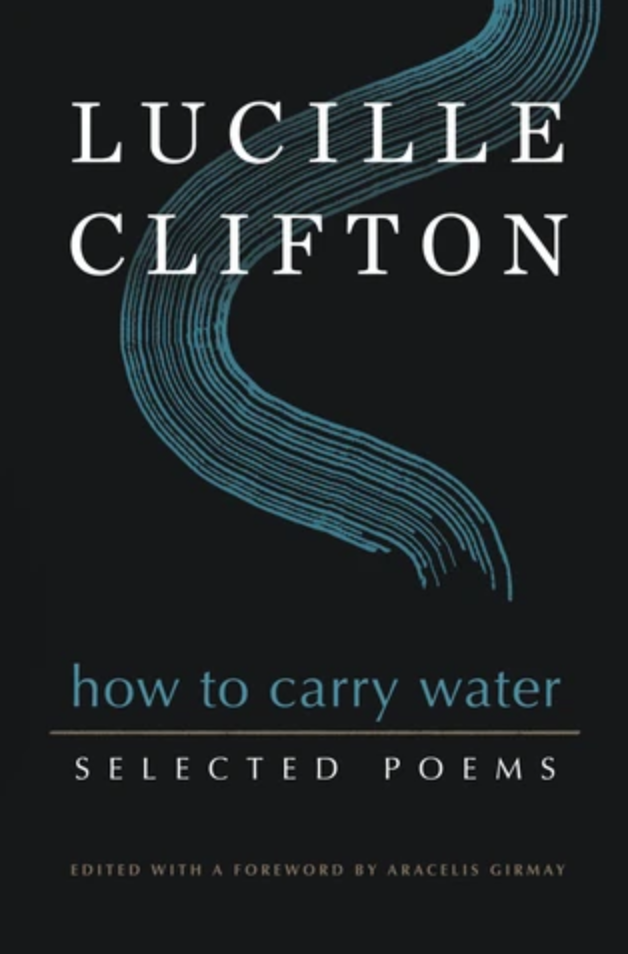 How to Carry Water: Selected Poems of Lucille Clifton
BOA Editions
Edited by Aracelis Girmay, this collection "celebrates both familiar and lesser-known works by one of America's most beloved poets, including 10 newly discovered poems that have never been collected."
Haymarket Books
This poetry collection is Palestinian poet Mohammed El-Kurd's "ode to his late grandmother, and to the Palestinian struggle for liberation."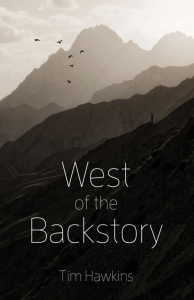 West of the Backstory by Tim Hawkins
Fernwood Press
The poems in this collection "range widely in geography, tone, and style in search of the extraordinary in the things we take for granted, guided always by the desire to be both in the moment and apart from it at the same time."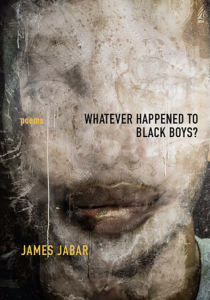 Whatever Happened to Black Boys? by James Jabar
Texas A&M University Press
In Jabar's poetry chapbook, "Black boys from the past and present get to tell their stories, for better or worse, in a variety of different lyrical structures, as if they are singing their own autobiographical songs."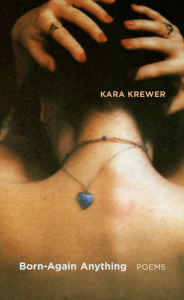 Born-Again Anything by Kara Krewer
Texas A&M University Press
This debut poetry chapbook "explores what it means to grow up queer in the rural South, to leave, and to return."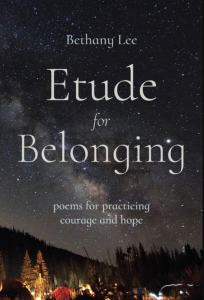 Etude for Belonging by Bethany Lee
Fernwood Press
This inspirational poetry collection contains "musings on galaxies and trillium, shipwrecks and spinning wheels, here where there is room for broken hearts, for healing, and for hope."
Fernwood Press
The poems in this collection "ask us to wake to our own remarkable lives and our undeniable connections, to look with a steady eye at the demands of love."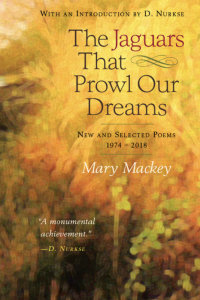 The Jaguars That Prowl Our Dreams: New and Selected Poems 1974 to 2018 by Mary Mackey
Marsh Hawk Press
Maxine Hong Kingston writes, "This is the poetry of a woman who has lived richly, and felt deeply. May her concern for the planet help save it."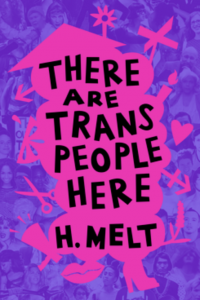 There Are Trans People Here by H. Melt
Haymarket Books
This poetry collection is "a testament to the healing power of community and the beauty of trans people, history, and culture."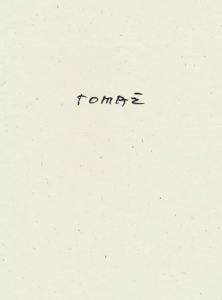 Tomaž by Joshua Beckman and Tomaž Šalamun
Wave Books
Tomaž is "an extended poem assembled by Joshua Beckman from his recorded conversations with one of the foundational figures of the Eastern European avant-garde, Tomaž Šalamun."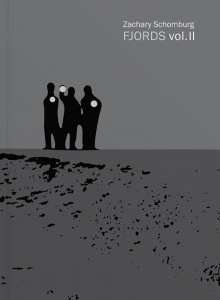 Fjords vol.II by Zachary Schomburg
Black Ocean
According to Publishers Weekly, "Schomburg enacts the beauty, grief, and anxiety of being alive today in his tender sixth book, the second volume in his Fjords series."
Wave Books
The newest collection from poet, editor, and Bagley Wright lecturer Cedar Sigo "pays homage to artistic influences that have shaped his poetic practices."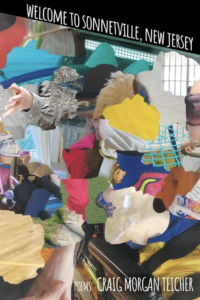 Welcome to Sonnetville, New Jersey by Craig Morgan Teicher
BOA Editions
Teicher's latest poetry collection is "about entering middle age, raising a young family, sustaining a marriage, and taking care of a severely disabled child."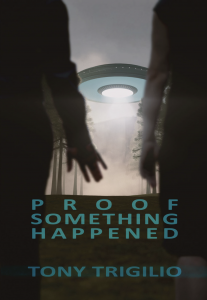 Proof Something Happened by Tony Trigilio
Marsh Hawk Press
Winner of the 2020 Marsh Hawk Press Poetry Prize, this book of poems is based on a legendary UFO encounter near Lancaster, New Hampshire.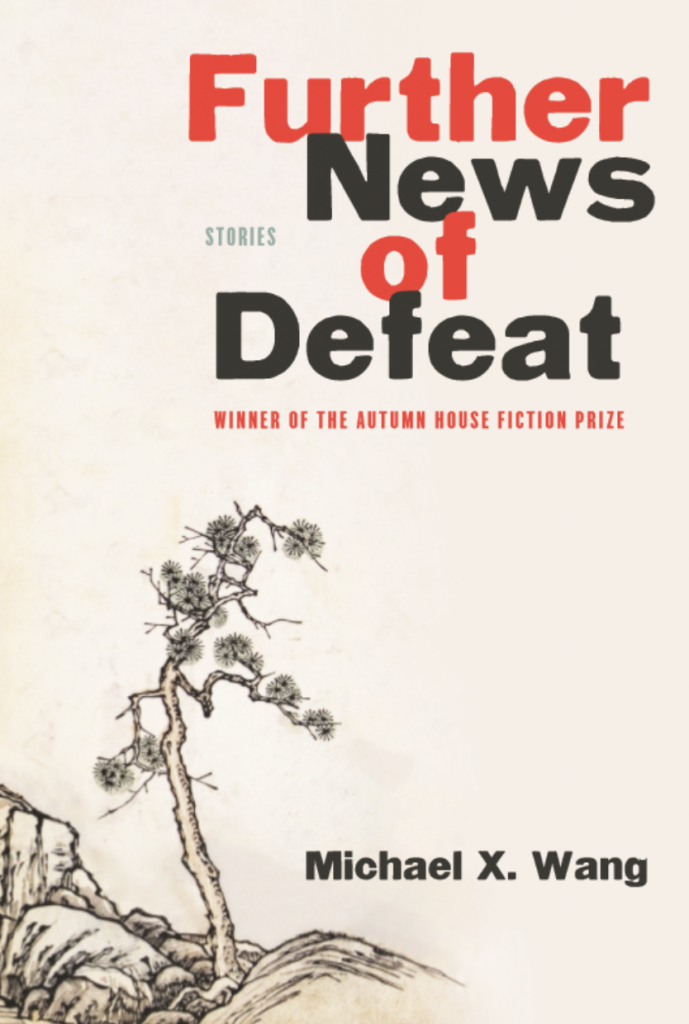 Further News of Defeat: Stories by Michael X. Wang 
Autumn House Press
Winner of the 2019 Fiction Prize, selected by Aimee Bender, Wang's debut short story collection "interrogates personal and political events set against the backdrop of China that are both real and perceived, imagined and speculative."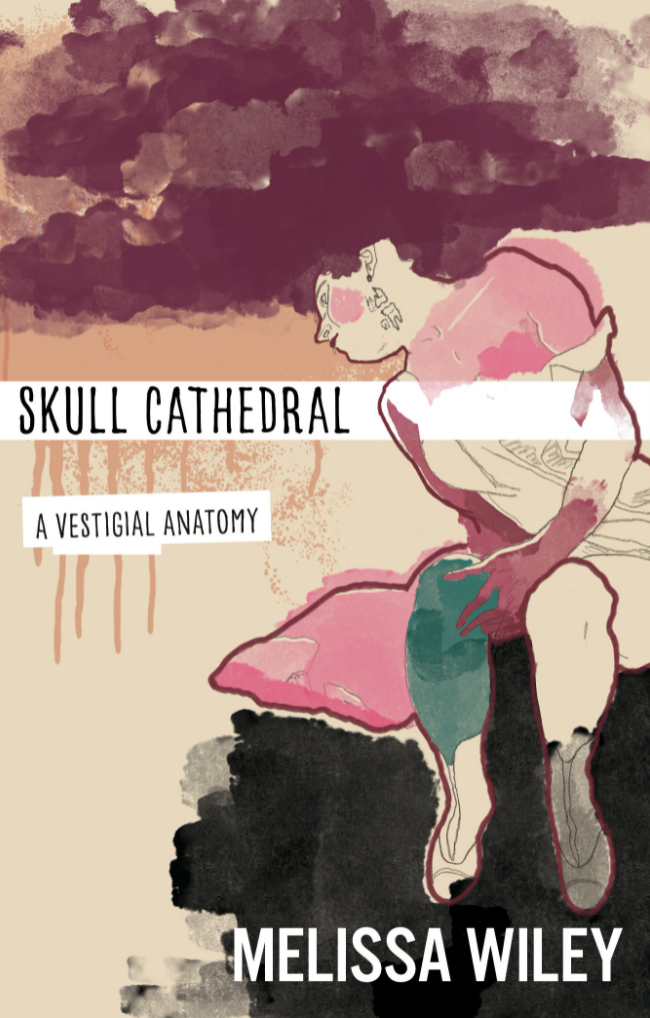 Skull Cathedral: A Vestigial Anatomy by Melissa Wiley
Autumn House Press
In this poetry collection, Wiley "pulls stories from the vestigial remnants of the creatures we were or could have become."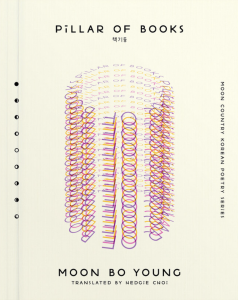 Pillar of Books by Moon Bo Young
Black Ocean
Full of surrealism and humor, this debut collection in English—translated from the Korean by Hedgie Choi—"insists that you, as a reader, put down your expectations of what should be important or serious."
Nonfiction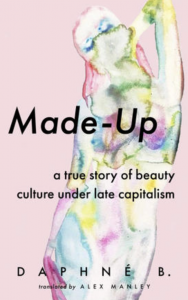 Made-Up: A True Story of Beauty Culture Under Late Capitalism by Daphné B.
Coach House Books
Translated by Alex Manley, this book is a "nuanced, feminist, and deeply personal take on beauty culture and YouTube consumerism."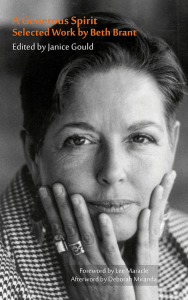 A Generous Spirit: Selected Work by Beth Brant 
Sinister Wisdom
Edited by Janice Gould, A Generous Spirit is Brant's "portrait of survival and empathy at the intersection of Native American and lesbian experience."
Bullets for Dead Hoods: An Encyclopedia of Chicago Mobsters, c. 1933
Soberscove
Salvaged by John Corbett, this book "presents in facsimile an anonymous manuscript documenting the Chicago mob of the early 1930s."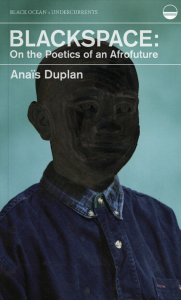 BLACKSPACE: On the poetics of an afrofuture by Anaïs Duplan
Black Ocean
Through this series of researched lyric essays, interviews, and ekphrastic poetry, Duplan explores "the aesthetic strategies used by experimental artists of color since the 1960s to pursue liberatory possibility."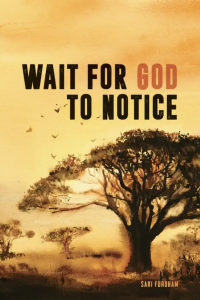 Wait for God to Notice by Sari Fordham
Etruscan Press
Fordham's debut book is "a memoir about growing up in Uganda. It is also a memoir about mothers and daughters and about how children both know and don't know their parents."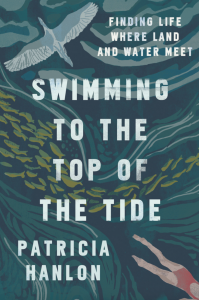 Swimming to the Top of the Tide by Patricia Hanlon
Bellevue Literary Press
In this debut book, Hanlon "bears witness to the vitality of the watersheds, their essential role in the natural world, and the responsibility of those who love them to contribute to their sustainability."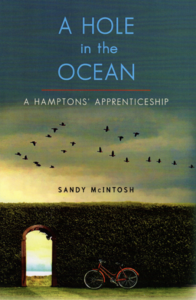 A Hole in the Ocean by Sandy McIntosh
Marsh Hawk Press
According to Phillip Lopate, this 2016 memoir of "irresistibly amusing and engaging recollections of the author's encounters with the great and near-great artists and poets who washed ashore in the Hamptons has a special charm."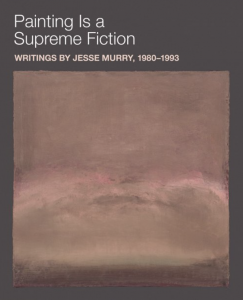 Painting Is a Supreme Fiction: Writings by Jesse Murry, 1980–1993 
Soberscove
Edited by Jarrett Earnest with a foreword by Hilton Als, this book brings together Jesse Murry's published art criticism "with previously unpublished philosophical writing and poetry from 1980 to his tragic death from AIDS-related illness at the age of forty-four."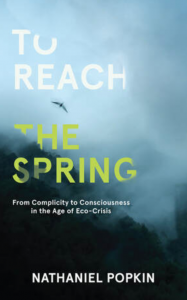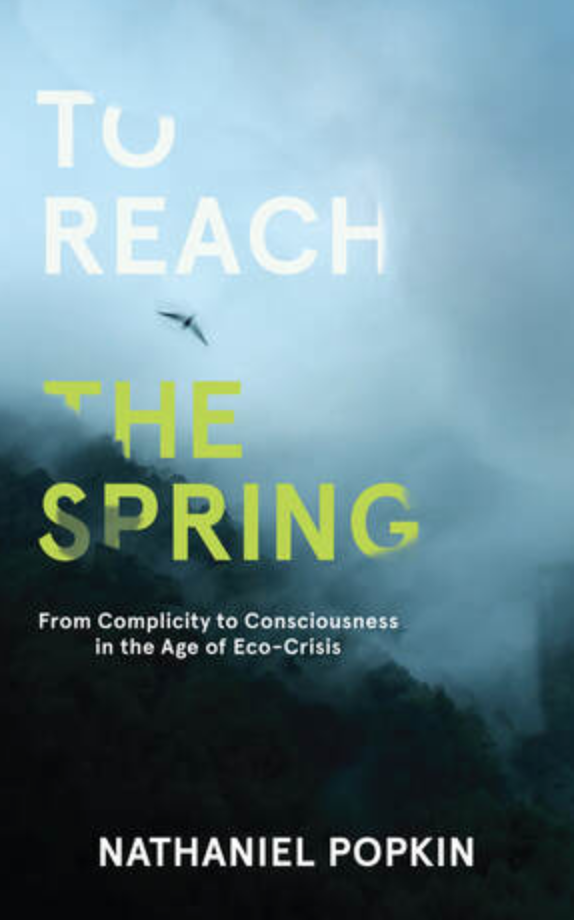 To Reach the Spring: From Complicity to Consciousness in the Age of Eco-Crisis by Nathaniel Popkin
New Door Books
Popkin's latest book asks, "In the shadow of an escalating eco-crisis—a looming catastrophe that will dwarf the fallout from COVID-19—how can we explain our society's failure to act?"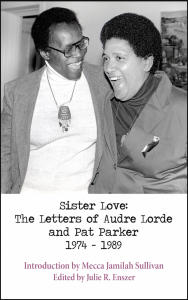 Sister Love: The Letters of Audre Lorde and Pat Parker 1974-1989
Sinister Wisdom
Edited by Julie R. Enszer, Sister Love is "a rare opportunity to glimpse inside the minds and friendship of two great twentieth century poets."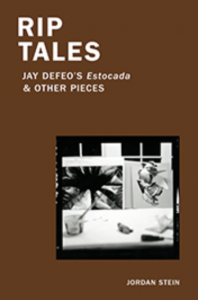 Rip Tales: Jay DeFeo's Estocada and Other Pieces by Jordan Stein
Soberscove
This book "draws on previously unpublished archival material to pursue the trajectory of a little-known artwork by the legendary Bay Area artist Jay DeFeo (1929–1989), alongside other little-known stories from the Bay Area."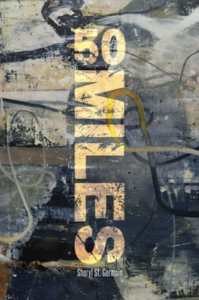 50 Miles by Sheryl St. Germain
Etruscan Press
A memoir in linked essays that addresses addiction and alcoholism, 50 Miles traces the life and death of the author's son.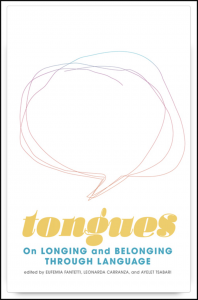 Tongues: On Longing and Belonging through Language
Book*hug Press
In this anthology of essays edited by Ayelet Tsabari, Eufemia Fantetti and Leonarda Carranza, 26 writers "explore their connection with language, accents, and vocabularies, and contend with the ways these can be used as both bridge and weapon."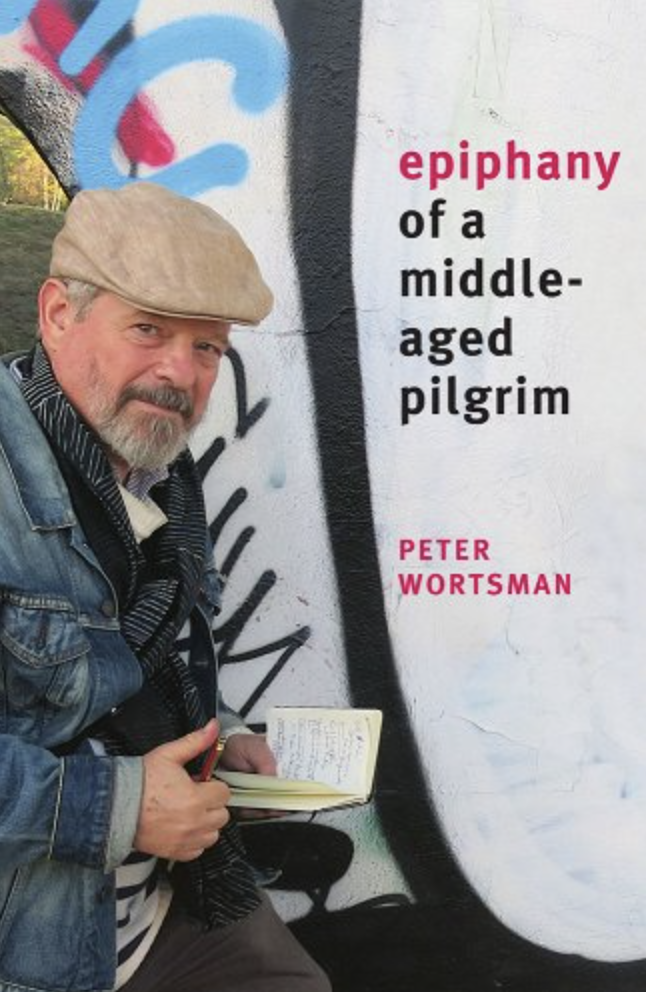 Epiphany of a Middle-Aged Pilgrim: Essays in Lieu of a Memoir by Peter Wortsman
Pelekinesis
In these short personal essays, Wortsman, "best known for his prose fiction and plays, takes stock of life in late middle age."
Anthology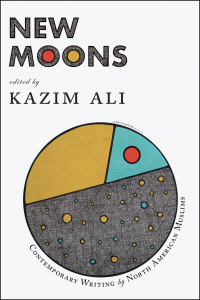 New Moons: Contemporary Writing by North American Muslims
Red Hen Press
According to editor Kazim Ali, "The goal with this anthology is to represent that full range of contemporary expressions of Islam, as well as a full range of genres—poetry, fiction, essay, memoir, political writing, cultural writing, and of course plenty of texts which mix and match and blur all of these mode."
Art & Illustration
Siglio Press
While working as a chambermaid in a Venetian hotel, renowned artist Sophie Calle "sorts through the evidence of the hotel guests' lives… observing the details that were not meant for her, or us, to see."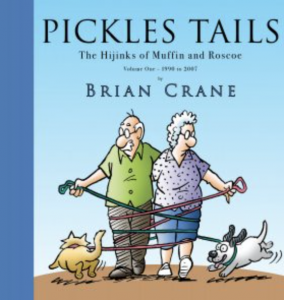 Pickles Tails: The Hijinks of Muffin and Roscoe, Volume One by Brian Crane 
Baobab Press
In this hardcover collection dedicated to the family pets in the Pickles comic strip, "all of the beloved Pickles characters are here, playing, cuddling, gently scolding, and loving wholeheartedly their favorite furry friends."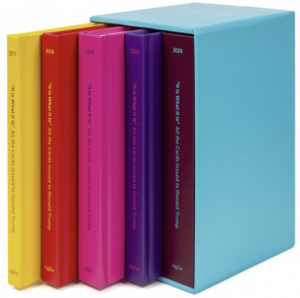 "It Is What It Is": All the Cards Issued to Donald Trump January 2017 – January 2021 by Richard Kraft
Siglio Press
In this set of five artist's books, totaling over 1600 pages, "the every-mutating, accumulating grids of colored cards reveal the frequency, chronology, and intensity of Trump's transgressions."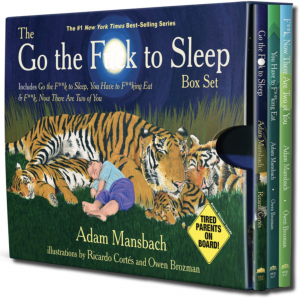 The Go the Fuck to Sleep Box Set: Go the Fuck to Sleep, You Have to Fucking Eat & Fuck, Now There Are Two of You by Adam Mansbach
Akashic Books
Illustrated by Ricardo Cortés and Owen Brozman, this collectors' box set celebrates "a decade of profane, loving, and deeply cathartic children's books for adults."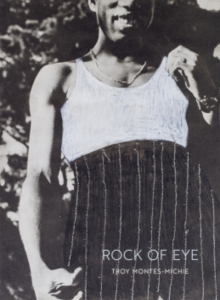 Rock of Eye by Troy Montes-Michie
Siglio Press
This artist book, "recalling magazines and swatch books, uses the languages of sewing, tailoring, patterning, and collage to distort the white gaze of Black queer bodies and invert hyper-visibility and invisibility."
Children's Books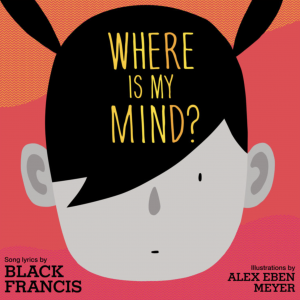 Where Is My Mind?: A Children's Picture Book by Black Francis
Akashic Books
In this LyricPop children's book illustrated by Alex Eben Meyer, the cult classic song "is brought to life as a whimsical adventure story."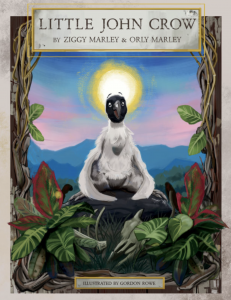 Little John Crow by Ziggy & Orly Marley
Akashic Books
In this children's book illustrated by Gordon Rowe, "Little John Crow must come to terms with what it means to be part of a community when you are a vulture."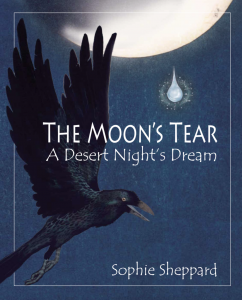 The Moon's Tear: A Desert Night's Dream by Sophie Sheppard 
Baobab Press
In this children's picture book written and illustrated by acclaimed Great Basin painter, a raven and child "adventure to find a friend for the lonely moon."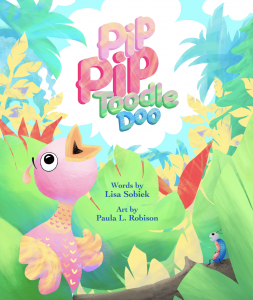 Pip Pip Toodle Doo by Lisa Sobiek
Baobab Press
This colorful children's book "follows Pinky the bird as she makes friends and promotes inclusivity and adventure."