Support small presses and indie bookstores by picking a read from the list below, which features dozens of new books forthcoming in June 2021 from CLMP members. (Take a look at last month's releases as well.)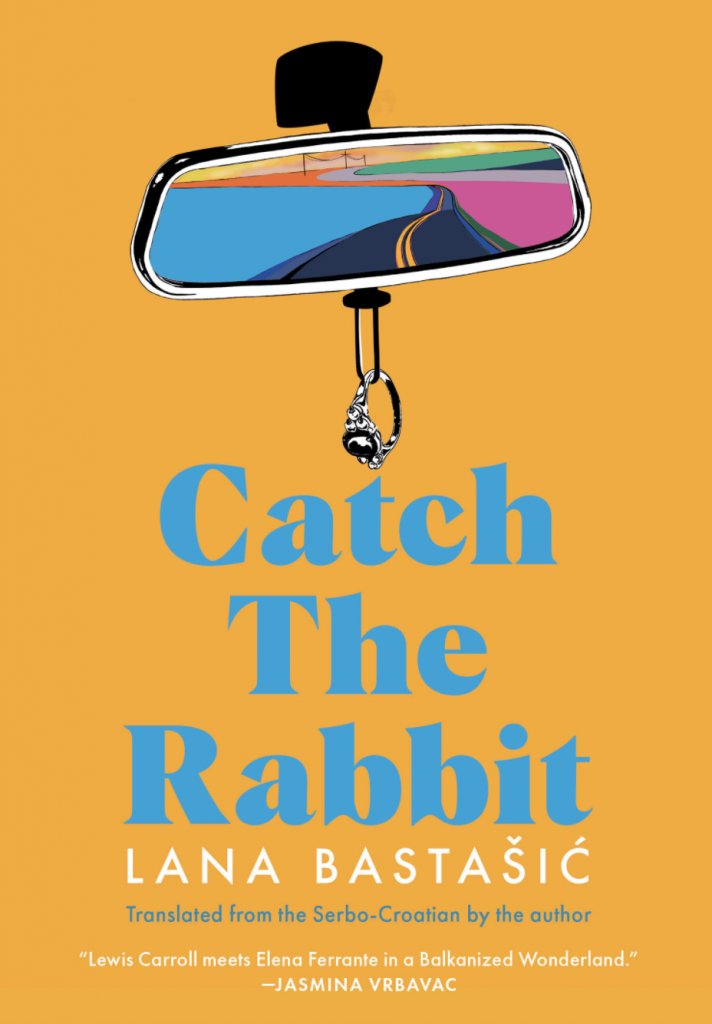 Catch the Rabbit by Lana Bastašić
Restless Books | June 1, 2021
Winner of the 2020 European Union Prize for Literature, Bastašić's debut novel is "a modern-day Alice in Wonderland set in post-war Bosnia, in which two young women plunge into the illusive landscape of their shared history."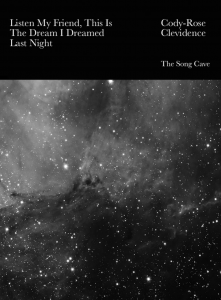 Listen My Friend, This Is the Dream I Dreamed Last Night by Cody-Rose Clevidence
The Song Cave | June 1, 2021
In this new poetry collection, Clevidence "layers the language of information with the language of the heart, constantly locating the connections between attention and perception."
Hidden Timber Books | June 1, 2021
Ellis's debut novel "excavates the social and familial issues that one Black family and their loved ones must navigate in order to survive."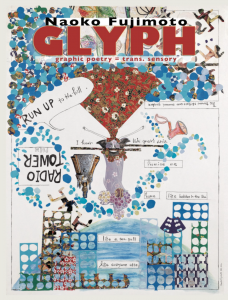 GLYPH: GRAPHIC POETRY=TRANS. SENSORY by Naoko Fujimoto
Tupelo Press | June 1, 2021
According to Gabrielle Bates, "By layering and arranging found art, original drawings, washi, photos, paint, and bits of leaf, Naoko Fujimoto has created a stunning contemporary emaki engaged with Japanese heritage, the horrors of war, and daughterhood."
Sarabande Books | June 1, 2021
In her latest poetry collection, Ossip "meditates on our various responses to our country—whether ironic, infantile, righteous, or defeated."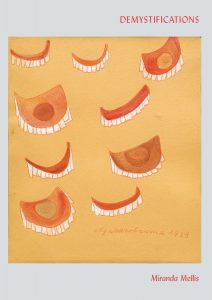 Demystifications by Miranda Mellis
Solid Objects | June 1, 2021
Mellis's latest poetry collection, which "presents a utopian societal vision," is "a circle of voices engaged in a public conversation whose subject is the transformation of knowledge into a collective organ." In the poems, she asks, "What is the social command? Who hears it, and what do they hear?"
Tupelo Press | June 1, 2021
Winner of the 2021 Sunken Garden Poetry Prize, Metzger's latest poetry collection examines "how life's interruptions—illness or new motherhood, loss or lust—can lead us to intimate revelations with others and with our selves."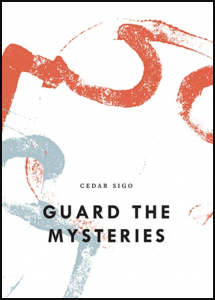 Guard the Mysteries by Cedar Sigo
Wave Books | June 1, 2021
In this compendium of five talks for the Bagley Wright Lecture Series, Sigo "plumbs the particulars of modern critique, identity politics, early influences, and poetic form to produce a singular 'autobiography of voice.'"
Bamboo Dart Press | June 1, 2021
This essay collection is a meditation on the 1983 murder of a high school senior, "her life, the life that might have been, and the loss that still haunts the community three decades on."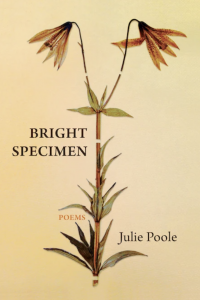 Bright Specimen by Julie Poole
Deep Vellum | June 1, 2021
A poetic botanical index, Poole's debut collection "explores the history and science of human interaction with the natural world."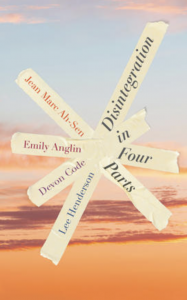 Disintegration in Four Parts by Jean Marc Ah-Sen, Emily Anglin, Devon Code, and Lee Henderson
Coach House Books | June 1, 2021
In this collection, "four authors each write a novella considering the concept of purity, all from astonishingly different angles."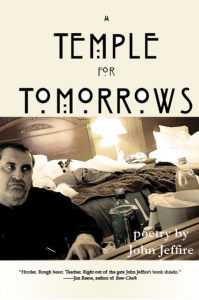 A Temple for Tomorrows by John Jeffire
Aquarius Press | June 3, 2021
According to Jim Reese, Jeffire's poetry collection is "an homage of blood, family, war—shake downs, masques of shame, rotary phones, doing time."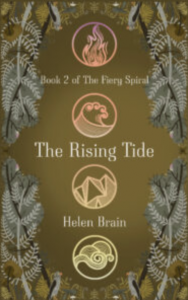 The Rising Tide by Helen Brain
Catalyst Press | June 8, 2021
The second installment of the Fiery Spiral trilogy for young adult readers, this novel is "a dystopian fantasy that plays out on the shores of South Africa."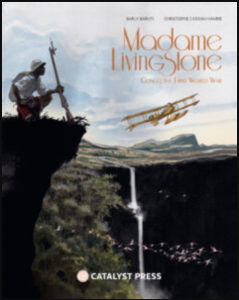 Madame Livingstone by Christophe Cassiau-Haurie
Catalyst Press | June 8, 2021
Illustrated by Barly Baruti and translated by Ivanka Hahnenberger, Madame Livingstone is "a historical fiction story of adventure and friendship against the backdrop of World War I."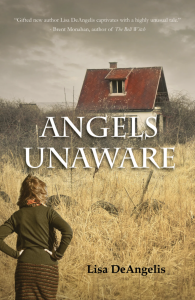 Angels Unaware by Lisa DeAngelis
Regal House Publishing | June 8, 2021
According to Hope Clark, in this novel DeAngelis "infuses a poor mining town in the thirties into the very wallpaper of this story of Darcy Willickers as she recants the intricacies of her life."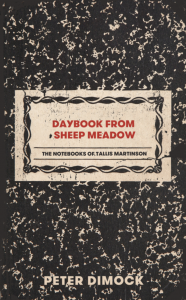 Daybook from Sheep Meadow by Peter Dimock
Deep Vellum Publishing | June 8, 2021
Dimock's latest novel is a "breakdown of America's imperialist history" told through a historian's notebook entries.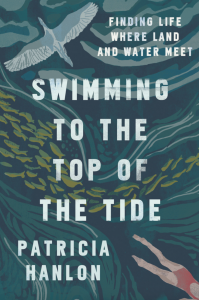 Swimming to the Top of the Tide by Patricia Hanlon
Bellevue Literary Press | June 8, 2021
In this book, Hanlon "bears witness to the vitality of the watersheds, their essential role in the natural world, and the responsibility of those who love them to contribute to their sustainability."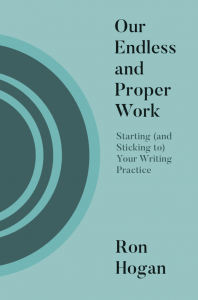 Our Endless and Proper Work: Starting (and Sticking to) Your Writing Practice by Ron Hogan
Belt Publishing | June 8, 2021
In this book, writer and editorial consultant Ron Hogan "helps readers develop an ongoing writing practice as an end in and of itself, not a means to publication."
Feminist Press | June 8, 2021
Ajalon's debut novel is "a portrait of young Black artists in the 1990s London underground, whose existence is threatened by the rise of state surveillance."
Deep Vellum | June 8, 2021
In this lyrical, feminist novel, "a 21st-century Scheherazade recounts her life to a man she might leave behind forever."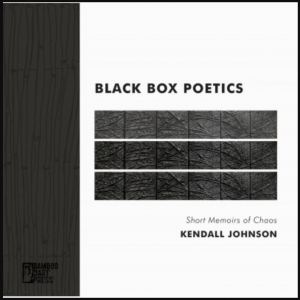 Black Box Poetics by Kendall Johnson
Bamboo Dart Press | June 10, 2021
According to John Brantingham, Black Box Poetics "explores the worst moments of a life and draws us forward into a world where even after one has been shown darkness, light is possible."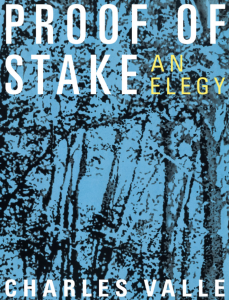 Proof of Stake: An Elegy by Charles Valle
Fonograf Ed. | June 10, 2021
This debut poetry collection focuses on "immigration, colonialism, and the death of the speaker's infant daughter."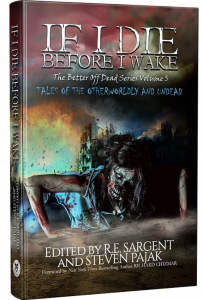 If I Die Before I Wake: Tales of the Otherworldly and Undead
Sinister Smile Press | June 14, 2021
The fifth installment of the Better Off Dead series features stories about the otherworldly and undead from Renee M.P.T. Kray, Jeremy Megargee, Scotty Milder, and more.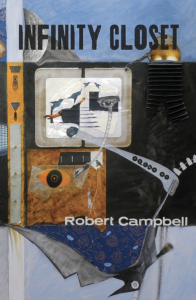 Infinity Closet by Robert Campbell
Tolsun Books | June 15, 2021
In Campbell's "acutely imagined coming-of-age lyrics, the queer body blooms into knife and forest pilgrim, robot and mystical storyteller."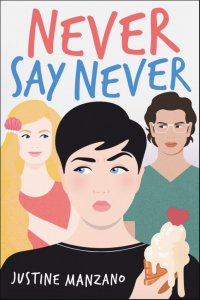 Never Say Never by Justine Manzano
Sword and Silk Books | June 15, 2021
In the inaugural title from Sword and Silk Books, a woman "is forced to decide if she'll choose her goddess-given fate, or risk it all for the wrong-but-right guy."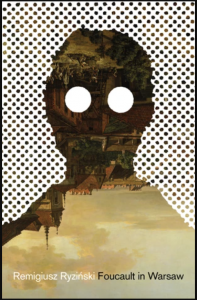 Foucault in Warsaw by Remigiusz Ryziński
Open Letter Books | June 15, 2021
Nominated for the Nike Literary Award and translated by Sean Gasper Bye, Foucault in Warsaw "reconstructs a vibrant, engaging picture of gay life in Poland under communism—from the joys found in secret nightclubs, to the fears of not knowing who was a secret informant."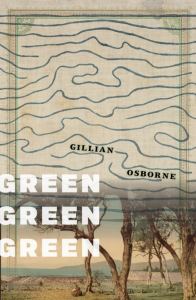 Green Green Green by Gillian Osborne
Nightboat Books | June 15, 2021
In these essays, Osborne "draws on a poetic and scientific archive spanning from the late eighteenth century to the present to explore contemporary meanings of green."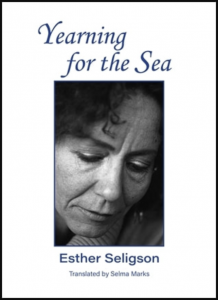 Yearning for the Sea by Esther Seligson
Frayed Edge Press | June 15, 2021
Translated by Selma Marks, this book by the celebrated Mexican writer is "a feminist retelling of Homer's Odyssey" that "centers Penelope and her feelings of loss and desire."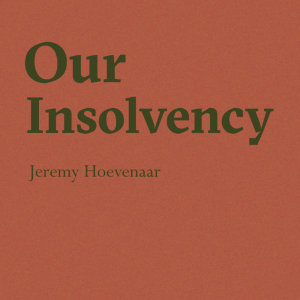 Our Insolvency by Jeremy Hoevenaar
Golias Books | June 20, 2021
The poems in Hoevenaar's collection "register the seismic distortions that the regime of financialization has had on poetic activity and on daily life."
Golias Books | June 20, 2021
Levin's poetry collection "collects a series of long poems… against a backdrop of evolving thought practices, political action, and pulses of desire and daily life within a larger Bay Area community."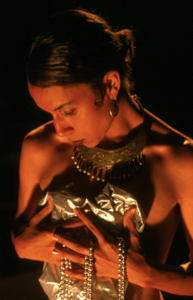 Love Like Light: Plays and Performance Texts by Daniel Alexander Jones
53rd State Press | June 21, 2021
This collection of Jones's plays and performance texts "offers a panoramic view of Jones's shifting, glimmering, transformational body of work."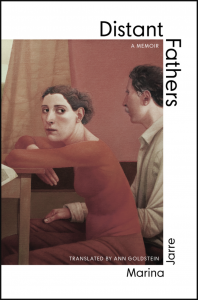 Distant Fathers by Marina Jarre
New Vessel Press | June 22, 2021
According to Vivian Gornick, Jarre's book—translated by Ann Goldstein—is "a beautifully ingenious memoir, saturated in the history of the European 20th century, and made all the more compelling by Ann Goldstein's luminous translation."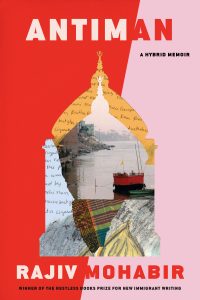 Antiman: A Hybrid Memoir by Rajiv Mohabir
Restless Books | June 22, 2021
Winner of the Restless Books Prize for New Immigrant Writing, Mohabir's memoir is "a portrait of an artist who comes into his own as a poet and as a queer brown man through the songs of his unlettered grandmother" that asks "how we can find survival and collective power by refusing silence."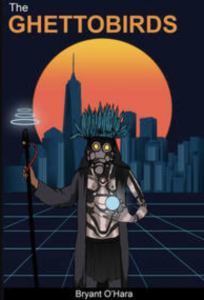 The Ghettobirds by Bryant O'Hara
Frayed Edge Press | June 22, 2021
O'Hara's collection includes "thirty works of speculative poetry that celebrate the ability of humanity to adapt to, surpass, and possibly transcend its environment and its origins."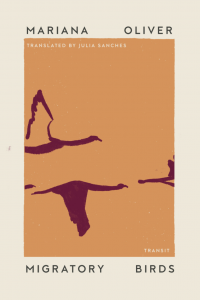 Migratory Birds by Mariana Oliver
Transit Books | June 22, 2021
In this installment of the Undelivered Lectures series, translated from the Spanish by Julia Sanches, Oliver "trains her gaze on migration in its many forms, moving between real cities and other more inaccessible territories."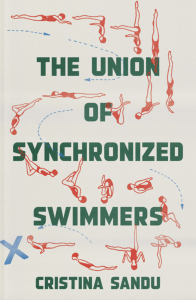 The Union of Synchronized Swimmers by Cristina Sandu
Book*hug Press | June 22, 2021
Winner of the 2020 Toisinkoinen Literary Prize, this novel is, according to Lindsay Zier-Vogel, "a deeply moving story about six women who dare to dream bigger than their muddy river."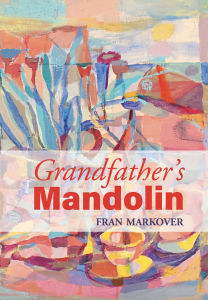 Grandfather's Mandolin by Fran Markover
Passager Books | June 25, 2021
Grandfather's Mandolin is a collection of poems "deeply rooted in family and what has come before."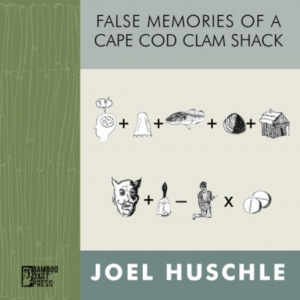 False Memories of a Cape Cod Clam Shack by Joel Huschle
Bamboo Dart Press | June 25, 2021
False Memories of a Cape Cod Clam Shack is a collection of "notes, poems, past blog posts, and lyrics that explore the playful morbidities associated with daily existence."
Nightboat Books | June 29, 2021
Edited by Lauren Levin and Eric Sneathen, this short fiction collection "unfolds as both excavation and romp, an adventure story that ushers readers into a lesbian writer's coming of age."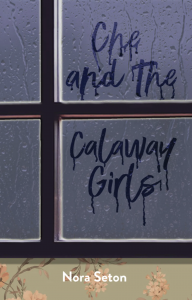 Che and the Calaway Girls by Nora Seton
Regal House Publishing | June 29, 2021
In this debut novel, a mother "must protect her daughter from present threats as well as from a legacy of suffering—all amid the turbulence of an oncoming hurricane."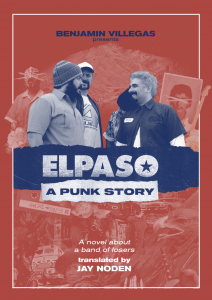 El Paso: A Punk Story by Benjamin Villegas
Deep Vellum | June 29, 2021
Translated from the Spanish by Jay Noden, this novel "explores the history of a Texas border-town punk band that is too good to be true."
Contra Mundum Press | June 30, 2021
Translated from the Turkish by Fulya Peker, this short fiction collection "traces the existential conflicts of different 'selves' struggling to survive, and peels away the layers of each isolated and alienated persona."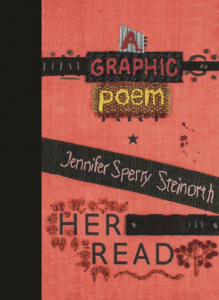 Her Read by Jennifer Sperry Steinorth
Texas Review Press | June 30, 2021
A hybrid of poetry and visual art, Her Read is "an excavation of buried voices, a reclamation of bodies framed in gilt and an homage to those whose arts remain unsung."