Support independent literary publishers by picking a read from the list below, which features new books forthcoming in June 2023 from CLMP members.
Meta-Verse!: It's going to be interesting to see how yesterday goes by Joann Renee Boswell
Fernwood Press | June 1, 2023
Illustrated by Joey Hartmann-Dow and Jay Williams, this poetry collection is "a coloring, pick-your-own poem, space-time romp exploring pandemic, parenting, politics, personal, past."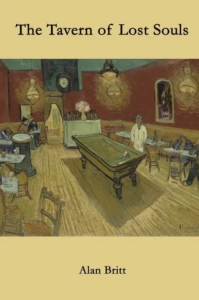 The Tavern of Lost Souls by Alan Britt
Cervena Barva Press | June 1, 2023
In this collection, Britt's "everyday world is never lost, even while tethered to high-flying multi-imaged phrases and clauses."
Texas Review Press | June 1, 2023
This poetic sequence "inhabits a dreamscape filled with fragments of conversation, remembered loved ones, and the profound disorientation that accompanies loss."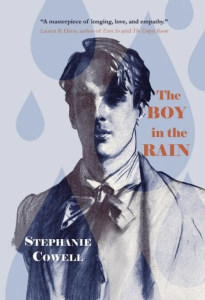 The Boy in the Rain by Stephanie Cowell
Regal House Publishing | June 1, 2023
In this novel set in 1903, "Robbie, a shy young art student, meets the twenty-nine-year-old Anton who is running from memories of his brutal childhood and failed marriage."
Cervena Barva Press | June 1, 2023
This chapbook features poems "prompted by films that range from the lowest of the B-Movies of the 50s to A-list horror to Biblical epics."
Fernwood Press | June 1, 2023
Foley's poetry collection "contemplates relationships, identity, love, loss, and radical transformation, finding acceptance, joy, and growing peace, as the speaker practices meditation, and falls more deeply in love with her wife."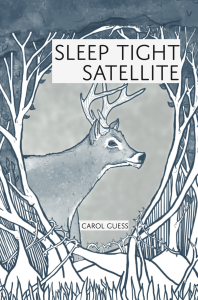 Sleep Tight Satellite by Carol Guess 
Tupelo Press | June 1, 2023
According to Randall Brown, in these short stories "Guess builds the most wondrous word-nests, each one holding something precious."
Translated from the English by Alexandra Viteri Arturo and Alejandra Martorell
53rd State Press | June 1, 2023
Guía de campo de iLANDing is a Spanish-language translation of A Field Guide to iLANDing, published in 2017 by 53rd State Press.
Passager Books | June 1, 2023
Longley's debut poetry collection "gives voice to the passion, wisdom and freedom age brings."
Middle Creek Publishing & Audio | June 1, 2023
This picture book "teaches children (of all ages) a little bit of Spanish vocabulary using common items, cute images and a rhyming text."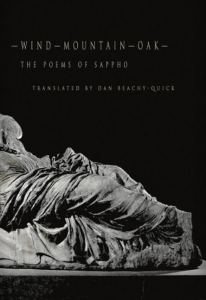 Wind—Mountain—Oak: The Poems of Sappho
Translated from the Greek by Dan Beachy-Quick
Tupelo Press | June 1, 2023
Of his translation of Sappho's surviving fragments, Beachy-Quick writes, "The hope, far-fetched as it might be, is to give a reader in English some semblance of how an ancient Greek listener might hear these songs."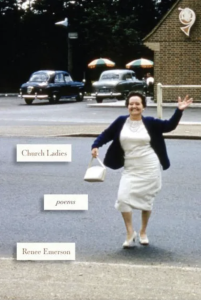 Church Ladies by Renee Emerson
Fernwood Press | June 2, 2023
This poetry collection is "an invitation into the lives of women in the church-prophetesses, wives, saints, mothers, martyrs, daughters, and anyone who has been a tender of a family or community."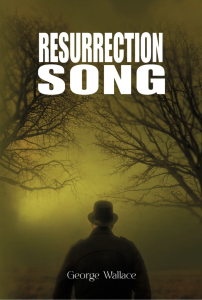 Resurrection Song by George Wallace
Roadside Press | June 3, 2023
According to Ellyn Maybe, Wallace's latest book of poetry is "a deeply moving and powerful collection with an electric vocabulary."
Fool in a Blue House by Katherine Gaffney
University of Tampa Press | June 5, 2023
In this poetry collection, Gaffney "crafts carefully appointed rooms, both interior and exterior, alongside familial and romantic love, loss and near loss of beloveds, selves, and even neighborhood rabbits."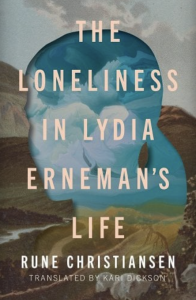 The Loneliness in Lydia Erneman's Life by Rune Christiansen
Translated from the Norwegian by Kari Dickson
Book*hug Press | June 6, 2023
Winner of the Brage Prize, this novel "is a quiet, beautiful exploration of solitude and how we relate to other beings."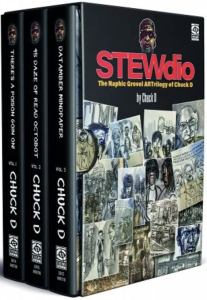 STEWdio: The Naphic Grovel ARTrilogy of Chuck D by Chuck D
Akashic Books | June 6, 2023
In this limited-edition boxed set, Chuck D "brings his personal insights and social critiques to the page in fierce, passionate, and evocative visual art and prose."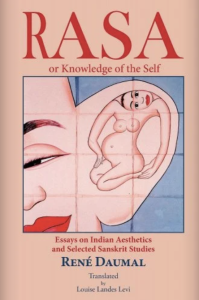 RASA or knowledge of the self by René Daumal
Translated from the French by Louise Landes Levi
Cool Grove Press | June 6, 2023
This is the third edition of RASA, "a 'cult classic' edited by Claudio Rugafori, secretary of the Daumal archives."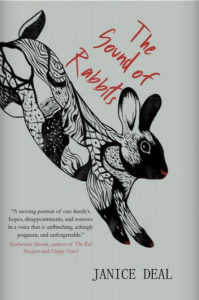 The Sound of Rabbits by Janice Deal
Regal House Publishing | June 6, 2023
This novel "tells the story of Ruby, a bright woman with a love of music who thought that leaving the small town where she grew up would ensure her happiness."
Hub City Press | June 6, 2023
Franks's new novel is "about two young women contending with unplanned pregnancies in different eras."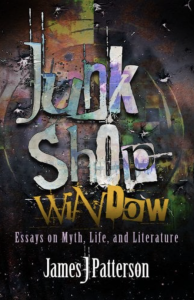 Junk Shop Window: Essays on Myth, Life, and Literature by James J. Patterson
Alan Squire Publishing | June 6, 2023
In these essays, "every experience gleams with insight, and the world is at once more strange and more deeply beautiful than you ever knew."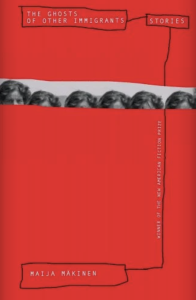 The Ghosts of Other Immigrants by Maija Mäkinen
New American Press | June 6, 2023
The characters in Mäkinen's short stories about migration "are marked by heritage and the pasts that follow them wherever they go."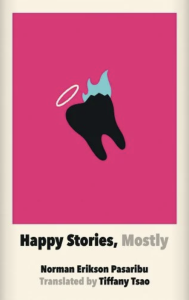 Happy Stories, Mostly by Norman Erikson Pasaribu
Translated from the Indonesian by Tiffany Tsao
Feminist Press | June 6, 2023
In this debut short fiction collection, Pasaribu "blends together speculative fiction and dark absurdism, drawing from Batak and Christian cultural elements."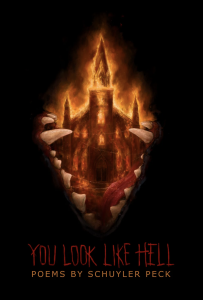 You Look Like Hell by Schuyler Peck
Game Over Books | June 6, 2023
You Look Like Hell is "an arson-charred, sultry-eyed, bump-in-the-night book of poems that provides room to revel in your villain curiosity."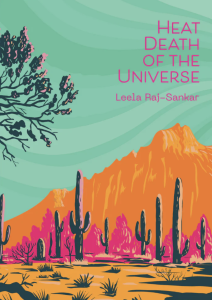 Heat Death of the Universe by Leela Raj-Sankar
fifth wheel press | June 6, 2023
Heat Death of the Universe is "a collection about the body and its long, dizzy slide from childhood to adulthood."
EastOver Press | June 6, 2023
In these short stories, Rinard "introduces an eclectic group of women attempting to claim their own space and to find meaning in the mundanity of relationships, eating, shopping, grieving, searching, and dropping a kid off at college."
Translated from the Hebrew by Yardenne Greenspan
New Vessel Press | June 6, 2023
Where I Am is a novel "about life abroad in a cultural setting not one's own: Reut is an Israeli translator living in Paris with a French husband and their child."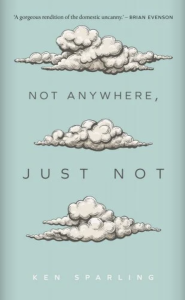 Not Anywhere, Just Not by Ken Sparling
Coach House Books | June 6, 2023
According to Brian Evenson, Sparling's novel "is an ostensibly quiet book that slowly and carefully unnerves and unsettles you—both because of its precise swapping out of reality and because of just how familiar it so often seems."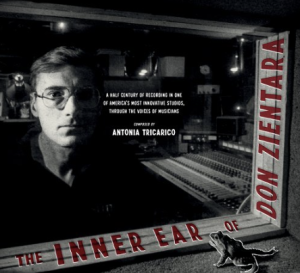 The Inner Ear of Don Zientara: A Half Century of Recording in One of America's Most Innovative Studios, Through the Voices of Musicians by Antonia Tricarico
Akashic Books | June 6, 2023
This book is "photo-filled oral history of the DC-area music studio that brought us some of the most iconic recordings by Bad Brains, Bikini Kill, Fugazi, and so many more."
Translated from the Chinese by Natascha Bruce
Graywolf Press | June 6, 2023
Owlish is "a fantastically eerie debut novel that is also a bold exploration of life under oppressive regimes."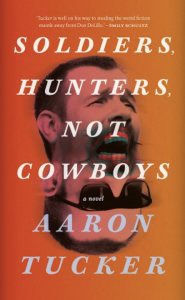 Soldiers, Hunters, Not Cowboys by Aaron Tucker
Coach House Books | June 6, 2023
In this apocalyptic novel, Tucker "looks at the violence of our contemporary masculinity, and its deep roots in shaping our culture."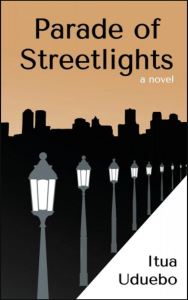 Parade of Streetlights by Itua Uduebo
Read Furiously | June 6, 2023
Uduebo's novel "is a captivating exploration of the millennial experience," in which "Kola explores his adopted home of New York City and all aspects of his world with candor and humor."
A Plucked Zither by Phuong T. Vuong
Red Hen Press | June 6, 2023
Vuong's poetry collection "explores what happens to language and thus emotions and relationships under conditions of migration, specifically refugee migration from Vietnam, and its aftermath."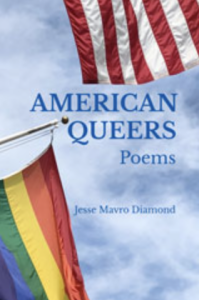 American Queers by Jesse Mavro Diamond
Cervena Barva Press | June 10, 2023
According to Judson Evans, "Diamond's poetry combines a keen resistance to heteronormative culture with a lyric eroticism that evokes Sappho."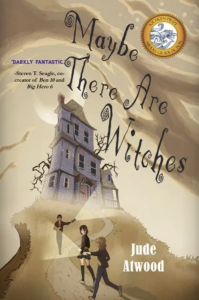 Maybe There Are Witches by Jude Atwood
Regal House Publishing | June 13, 2023
As the characters in this YA novel "quest through historic cemeteries, backcountry libraries, and high-octane scholastic bowl tournaments, something sinister is lurking, watching, and waiting."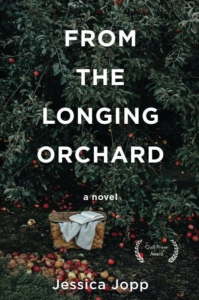 From the Longing Orchard by Jessica Jopp
Red Hen Press | June 13, 2023
This novel "shows us the ways in which a young woman and those she loves all must contend with a longing of some kind and how they seek from each other, and sometimes find, the needed balm."
Radix Media | June 13, 2023
Many Worlds, or The Simulacra—edited by Cadwell Turnbull and Josh Eure—is "an anthology of reality-bending stories from a one-of-a-kind collective of authors building a shared multiverse."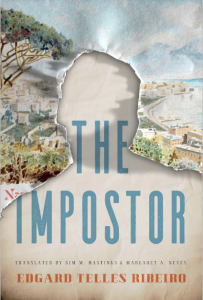 The Impostor by Edgard Telles Ribeiro
Translated from the Portuguese by Kim M. Hastings and Margaret A. Neves
Bellevue Literary Press | June 13, 2023
This collection includes two novellas: "Blue Butterflies of the Amazon" and "The Imposter," in which a man travels with his wife through Italy and recalls a family legend about an uncle who was swallowed by Mt. Vesuvius.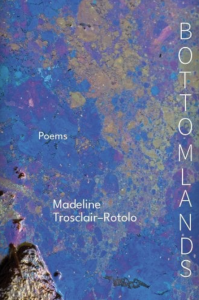 Bottomlands by Madeline Trosclair-Rotolo
Belle Point Press | June 13, 2023
These poems "manifest the Louisiana Gulf Coast and all its capacity for an environment experienced in full color."
Translated from the Chinese by Eric Abrahamsen and Jeremy Tiang
Two Lines Press | June 13, 2023
In these connected short stories, "Xu's characters observe as others like them—workers, students, drifters, and the just plain unlucky—get by the best ways they know how."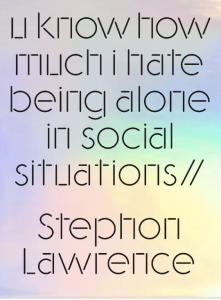 u know how much i hate being alone in social situations// by Stephon Lawrence
Futurepoem | June 14, 2023
According to Diamond Sharp, "This book presents an unvarnished take on intimacy in the contemporary world in all of its disjointed glory."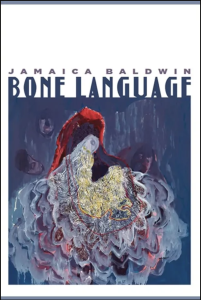 Bone Language by Jamaica Baldwin
YesYes Books | June 15, 2023
Baldwin's debut poetry collection "is a testament to the specific ways women survive the world and its attacks on their bodies."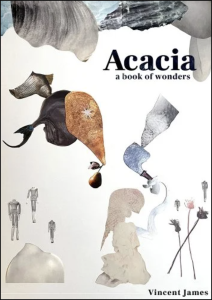 Acacia: a book of wonders by Vincent James
Texas Review Press | June 15, 2023
This novel "tells the story of Petra Caldwell, the matriarch of Acacia, a new religious movement located in a densely wooded East Texas thicket."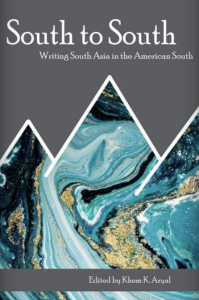 South to South: Writing South Asia in the American South
Texas Review Press | June 15, 2023
The short stories and narrative essays in this anthology edited by Khem K. Aryal "compose a mosaic of South Asian lived experiences in the American South."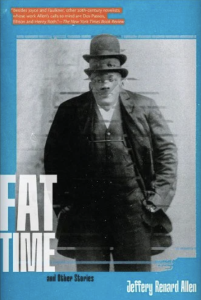 Fat Time and Other Stories by Jeffery Renard Allen
Graywolf Press | June 20, 2023
This short story collection "about Black lives in the past, present, and future" combines "speculative history and tender, painful depictions of Black life in urban America."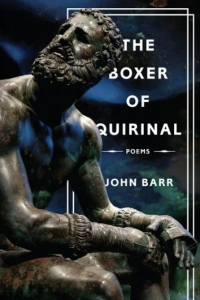 The Boxer of Quirinal by John Barr
Red Hen Press | June 20, 2023
In Barr's poems "the success of the heron hunting, the albatross breeding, the inchworm spinning give proof of life."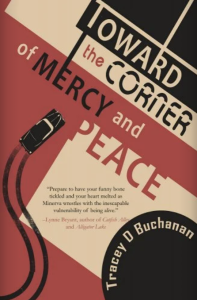 Toward the Corner of Mercy and Peace by Tracey D. Buchanan
Regal House Publishing | June 20, 2023
According to Jayne Moore Waldrop, "A hint of magic and mystery propels this story of a grouchy, lonely woman named Minerva Place as she discovers important lessons about life, death, and forgiveness."
Kindness Separates Night From Day by Marija Dejanović
Translated from the Croatian by Vesna Maric
Sandorf Passage | June 20, 2023
This poetry collection "is a marvel of refined verse that explores the concept of the eternal stranger: the self."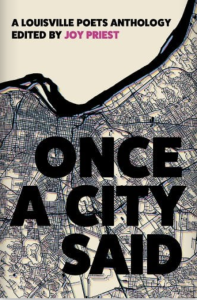 Once a City Said: A Louisville Poets Anthology
Sarabande Books | June 20, 2023
Edited by Joy Priest, this poetry anthology "showcases the polyvocal communities of Louisville, Kentucky, a city celebrated for its bourbon, basketball, and horseracing, but long fraught with racial injustice, police corruption, and social unrest."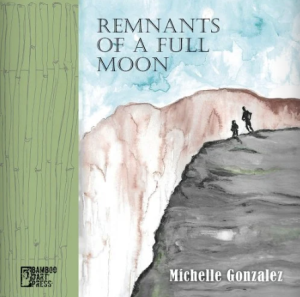 Remnants of a Full Moon by Michelle Gonzalez
Bamboo Dart Press | June 20, 2023
Remnants of a Full Moon is "a collection of poems that take you on a journey with a daughter, wife, and mother."
Game Over Books | June 20, 2023
These poems "are shrines to a mother's tenderness, to a lover's leaving words, to every colorful queer who has found themselves in the glowing image of another."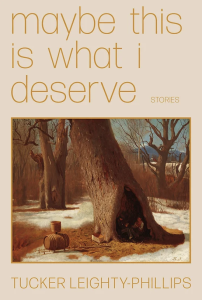 Maybe This Is What I Deserve by Tucker Leighty-Phillips
Split/Lip Press | June 20, 2023
In this short fiction chapbook, Leighty-Phillips "builds a world filled with wonder and tells a new story of working-class, rural living."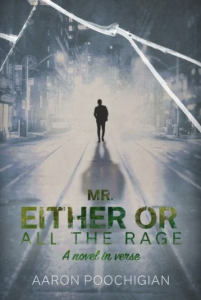 Mr. Either/Or: All the Rage by Aaron Poochigian
Etruscan Press | June 20, 2023
This novel-in-verse "features 'you' the reader as a secret agent in Manhattan in which poetic rhythms cue and accompany action-scenes."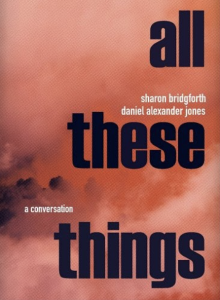 All These Things by Sharon Bridgforth & Daniel Alexander Jones
53rd State Press | June 21, 2023
Bridgforth and Jones hold "an intimate and searching conversation about the pragmatics of making art and engaging the communities—living and ancestral—from which their work emerges."
55 Fathoms Publishing | June 27, 2023
This memoir details Conover's family's disappearance in the Bermuda Triangle and includes "interviews, magazine articles, and official Coast Guard reports."
Regal House Publishing | June 27, 2023
According to Shannon Schuren, this children's book is "for anyone who has ever fought their own battles with both fitting in and being themselves."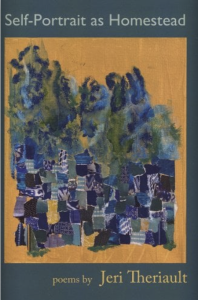 Self-Portrait as Homestead by Jeri Theriault
Deerbrook Editions | June 29, 2023
Theriault's latest book of poetry is a "rare and powerful collection with inventive forms."