We're excited to spotlight Madison Street Books in Chicago, Illinois, in the second installment of our new Bookstore Spotlight series. 
---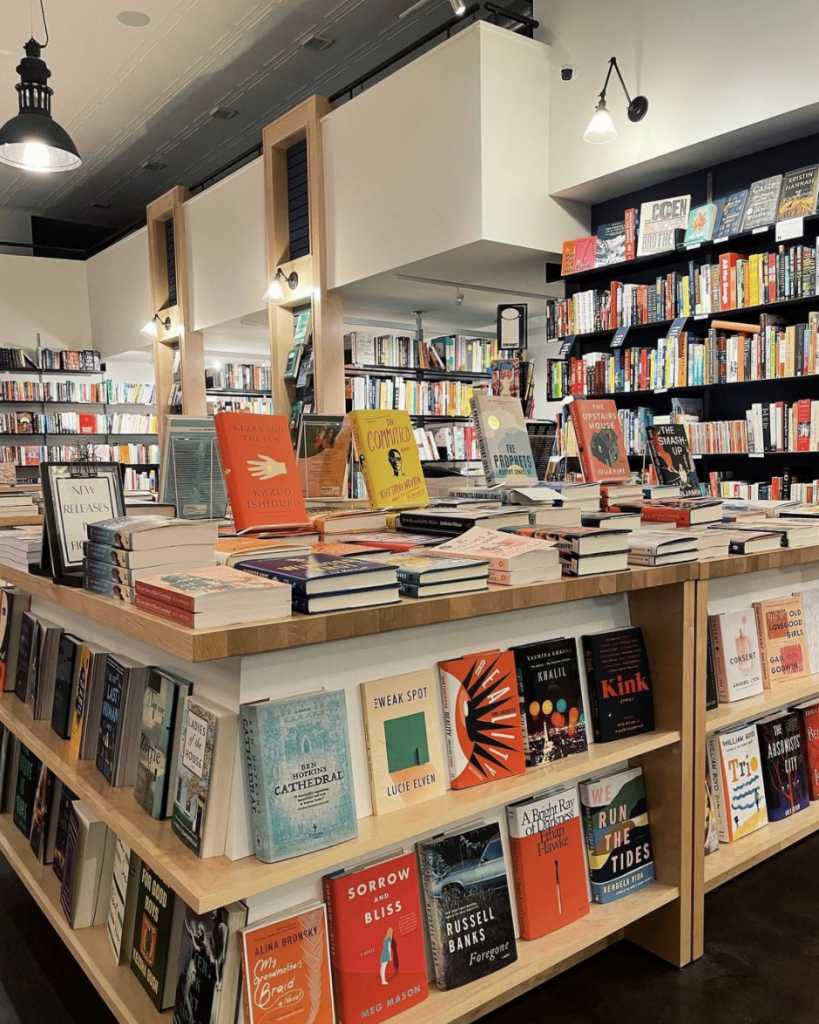 Tell us about Madison Street Books. When were you founded and where are you based?
Madison Street Books opened in the West Loop neighborhood of Chicago on March 14, 2020. It has been an unusual year, but one of our primary objectives has always been to be an anchor in our community, the West Loop. We want to be a place where book lovers of all types can gather and discover, discuss and read the latest books—a warm, welcoming neighborhood spot where parents can spend time with their children at any time of day and readers of all ages can find their next best read. Due to COVID, we have had to limit the number of people in the store. We are really looking forward to being able to welcome more than four into the store at a time in order to really create a West Loop hub for all things books.
What is the Not Your Big 5 Book Club? What are some of the books you've read so far, and how have you facilitated conversations around them?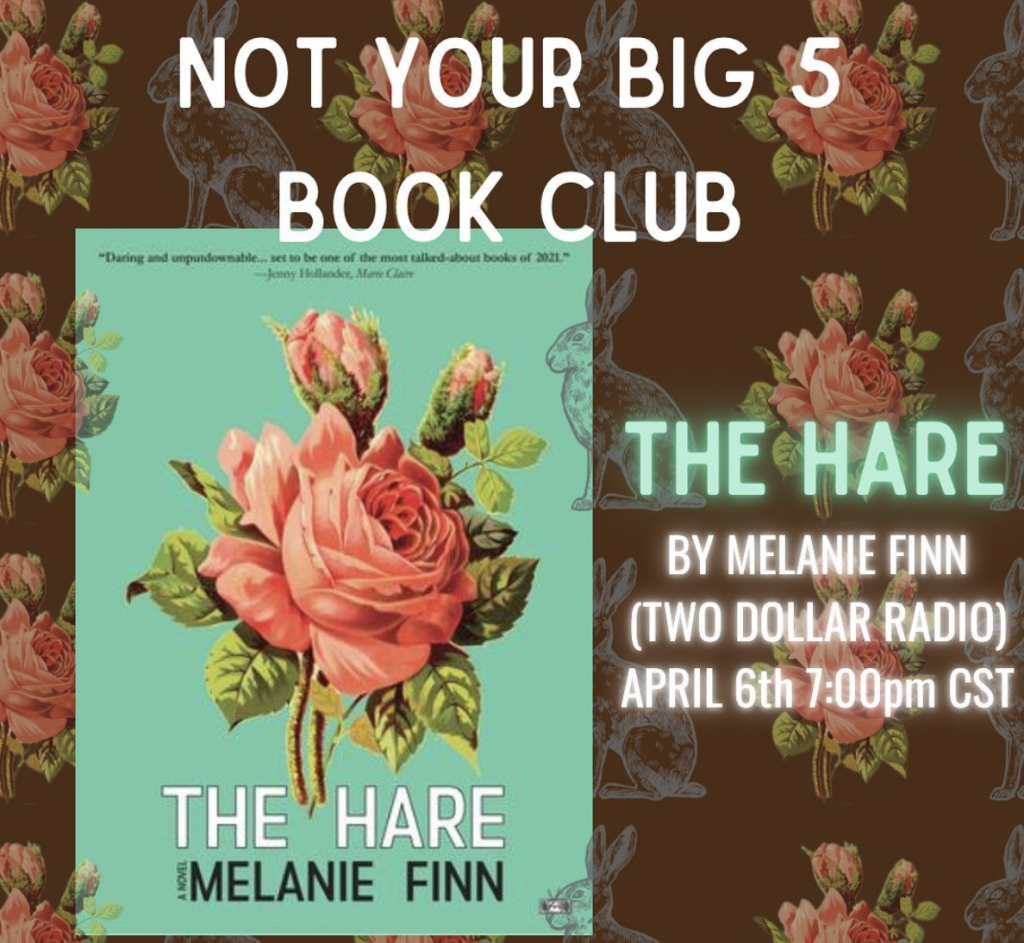 Publishing can be big and small. Often small presses and their titles do not get the exposure they deserve. We wanted to be intentional in our book club efforts to showcase some of the small-press offerings that get overlooked. To that end, we launched our Not Your Big 5 Book Club in January of this year. Each month, we choose a different small press with a forthcoming or recently published title we think our book club members will enjoy. We meet virtually on the first Tuesday of every month for discussion. Thus far, we've read The Butcher's Blessing by Ruth Gilligan, published by Tin House, and Wild Swims by Dorthe Nors, published by Graywolf Press. This month we're reading The Hare by Melanie Finn, published by Two Dollar Radio. We typically start the evening of book club giving a bit of background on the author and the press before diving into conversation. As our first two picks were international authors, having them join us proved challenging; however, Ruth Gilligan was kind enough to join a Zoom call later in the month to answer questions the book club had had for her. We're excited to have Melanie Finn join us in April to discuss The Hare, and moving forward, our goal is for authors to be able to join us for a quick discussion during the book club. It has been a delight not only to collaborate with the presses and authors, but also to put books in the hands of readers that they would not normally have chosen for themselves.
What else do you do to spotlight independent publishers? Why is it important to give a platform to indie presses?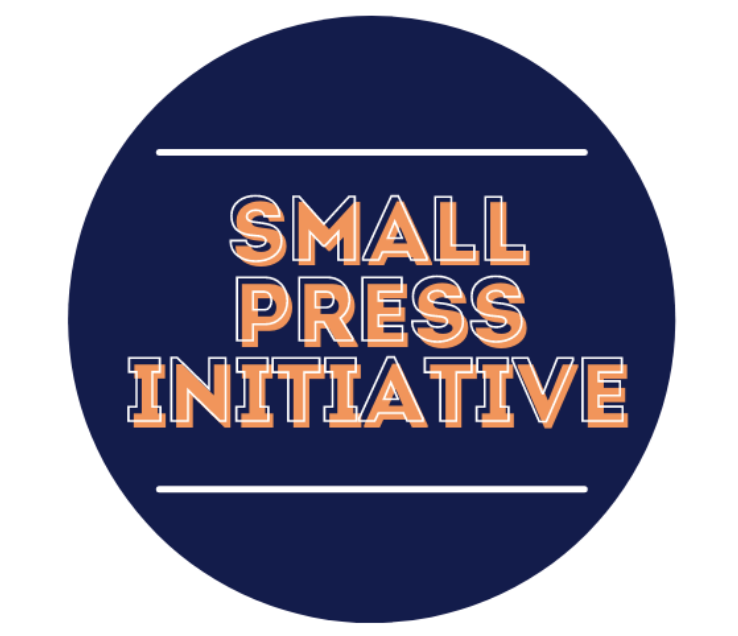 We have been highlighting a rotating selection of small presses through our newsletter and in-store displays. We are always looking for unexpected and exciting new reads for our customers and ourselves. We also hosted an Indie Rep Night featuring publicity representatives from Akashic Books, Coach House Books, and City Light Publishing. While we love books and authors that are represented by the big five publishers, the smaller presses are often doing amazing things that don't get the publicity or spotlight that bigger presses do. Our hope is that by creating visibility we can find new readers for some of the best things being written today while simultaneously giving smaller presses a forum for discovery.
In addition to your events and book clubs, Madison Street Books offers a tailored book subscription service called Bespoke Books. How does this work and how do you go about choosing books for your readers?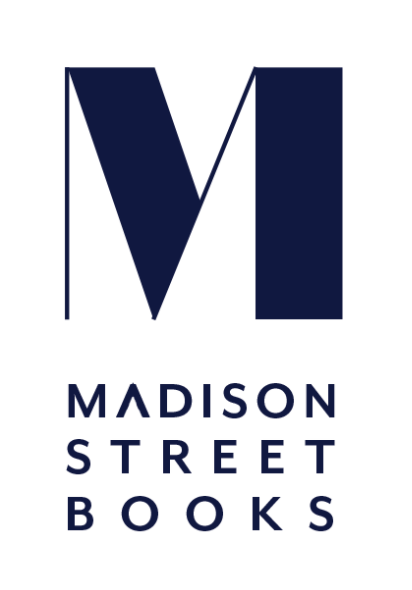 When we set out to create a subscription offering, we knew we wanted to focus on one thing: the individuality of readers. Rather than choosing one or two books each month for all subscribers to receive, we wanted to curate books specifically for our Bespoke Books patrons. In an effort to be as intentional as possible about selections, we've created a form that helps us get a feel for what our subscribers have been reading and enjoying and also what they may be interested in experimenting with. After subscribers fill out the form, we follow up with a couple more in-depth questions before spending time thinking about what they may enjoy. If subscribers are current customers with Madison Street, we also check their purchase history to see what titles have caught their eye in the past. It's really been a fun challenge for our booksellers to get books to our subscribers that will really capture their reading preferences while also occasionally pushing them to discover new genres and expressions of writing. Each month, we wrap the titles we chose with a quick note on our choice of pairing and send them off.
What are some of your top-selling—or favorite—books by independent literary publishers?
Most of our top-selling books by independent publishers are from our staff picks wall, so top-selling and favorite go hand-in-hand! A few of those titles are The Bear by Andrew Krivak (Bellevue Literary Press), Temporary by Hilary Leichter (Coffeehouse Press / Emily Books), Glaciers by Alexis Smith (Tin House), Mrs. Caliban by Rachel Ingalls (New Directions), and World of Wonders by Aimee Nezhukumatathil (Milkweed Editions).