We're excited to spotlight Skylight Books in Los Angeles, California, in the first installment of our new Bookstore Spotlight series. If you visit Skylight during the next few weeks, you'll find a section dedicated to CLMP members' books.
---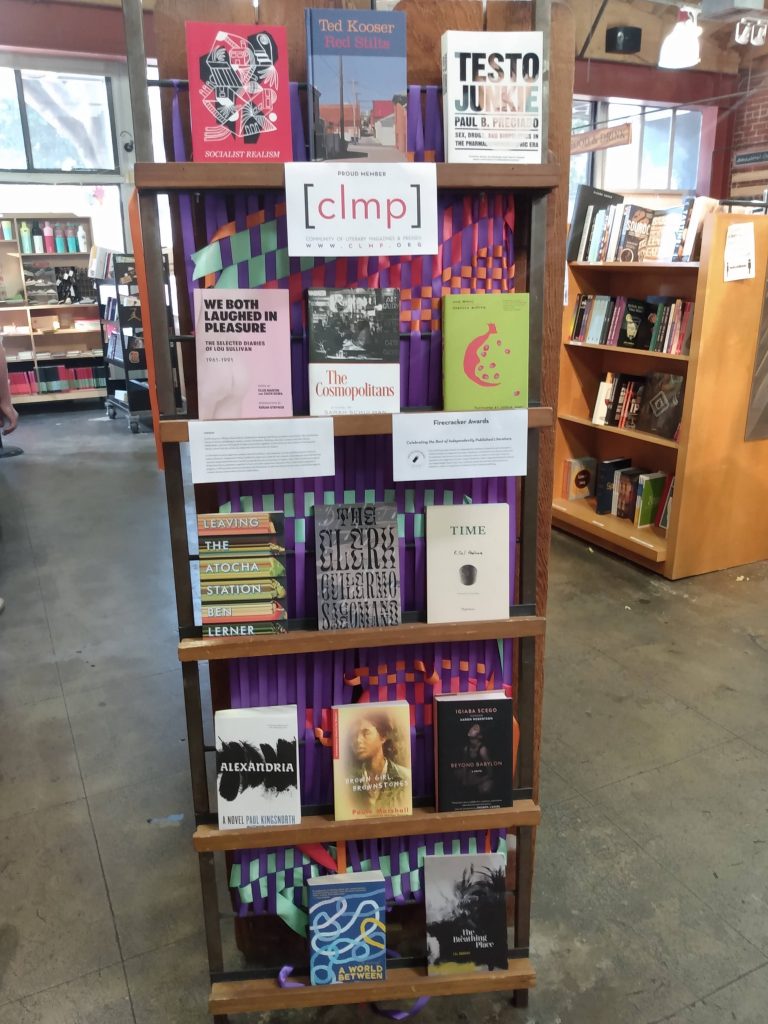 Skylight Books is an independent bookstore located in the historic Los Angeles neighborhood Los Feliz, serving the adjacent areas of Hollywood, Silver Lake, Echo Park, and Downtown LA. Situated at the base of Griffith Park—the nation's largest municipal park with an urban wilderness area—and its iconic observatory, Skylight sits among Los Angeles greats like the 1934 Los Feliz Theater and the local architecture of Frank Lloyd Wright and Richard Neutra.
Beyond just books, Skylight houses a robust repertoire of magazines in a separate annex, including publications focused on art, photography, comics, graphic novels, architecture, design, fashion, film, music, and more. A ficus tree at the store's center serves as the lodestar for author readings and book events; Skylight is true to its name as a daily gift of light and literature over the past 24 years.
Skylight's shelves offer dozens of books from CLMP members, including the following publishers: Deep Vellum Books, Graywolf Press, Red Hen Press, Coffee House Press, Transit Books, Dorothy: A Publishing Project, Akashic Books, Feminist Press, Copper Canyon Press, Milkweed Editions, Turtleback Books, Nightboat Books, Kaya Press, Ugly Duckling Presse, Ashahta Press, Wave Books, and many more.
Skylight also features many previous Firecracker Award–winners, including the following:
Fiction
2020 They Will Drown In Their Mothers' Tears by Johannes Anyuru, translated by Saskia Vogel | Two Lines Press
2018 An Unkindness of Ghosts by Rivers Solomon | Akashic Books
2015  Song of the Shank by Jeffrey Renard Allen | Graywolf Press
Creative Nonfiction
2019 The Leftovers by Shaelyn Smith | Cleveland State University Poetry Center
2018 Dreaming of Ramadi in Detroit by Aisha Sabatini Sloan | 1913 Press
2017 Calamities by Renee Gladman | Wave Books
Poetry
2020 Personal Volcano by Laura Moriarty | Nightboat Books
2019 City of the Future by Sesshu Foster | Kaya Press
2017 Buck Studies by Douglas Kearney | Fence Books