We're excited to share this year-end roundup of children's and YA books published in 2022 by independent literary publishers. (Read our year-end roundups for fiction, poetry, nonfiction, and art and drama as well.)
Picture Books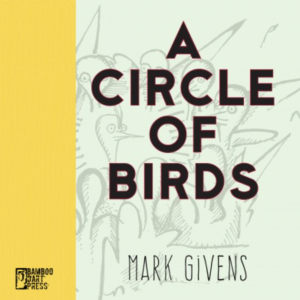 A Circle of Birds by Mark Givens
Bamboo Dart Press | February 16, 2022
According to Susan I. Weinstein, A Circle of Birds is "a gentle children's book, beautifully illustrated, which tells the story of young Brightful, a bird born into a life of protective feathers."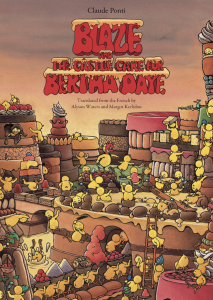 Blaze and the Castle Cake for Bertha Daye by Claude Ponti
Translated from French by Alyson Waters and Margot Kerlidou
elsewhere editions | May 3, 2022
In this picture book, "a rabble of soft, golden 'chicklets' are awoken one morning to a startling proclamation: they only have ten short days to prepare for their best friend Bertha Daye's party."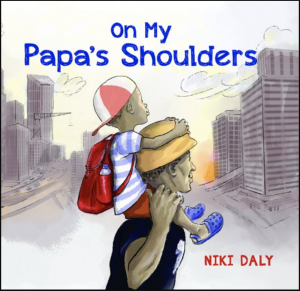 On My Papa's Shoulders by Niki Daly
Catalyst Press | May 18, 2022
This picture book is "a sweet ode to fatherhood and the special relationships children share with each member of their family."
My Life at the Bottom: The Story of a Lonesome Axolotl by Linda Bondestam
Translated from Swedish by A. A. Prime
Restless Books | May 24, 2022
This picture book is "a new kind of climate change story, narrated by an adorable axolotl who is—possibly—the last of its kind."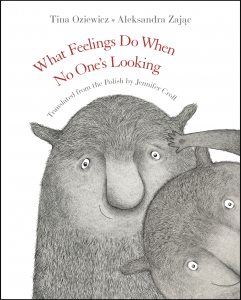 What Feelings Do When No One's Looking by Tina Oziewicz
Translated from Polish by Jennifer Croft
elsewhere editions | July 19, 2022
Illustrated by Aleksandra Zając, this children's book "surprises and soothes, inspires us to feel."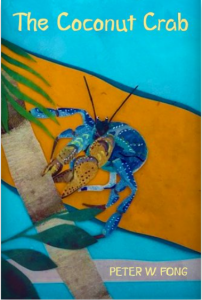 The Coconut Crab by Peter W. Fong
Green Writers Press | September 1, 2022
Illustrated by Linda Whelihan, this children's book "charts the intertwining friendships of a crab, a goat, a bird, and a gecko."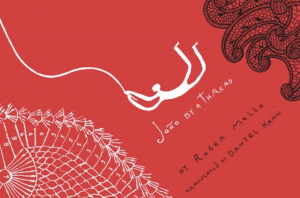 João by a Thread by Roger Mello
Translated from the Portuguese by Daniel Hahn
elsewhere editions | October 25, 2022
This children's book is "an intricate and exquisite tale of how bedtime fears can be transformed into wondrous dreams and magical adventures."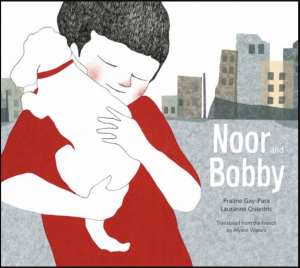 Noor and Bobby by Praline Gay-Para
Translated from the French by Alyson Waters
Restless Books | October 25, 2022
This children's book is "a compassionate and empathetic introduction to displacement and the realities of war and a heartwarming story of friendship."
Music Is in Everything by Ziggy Marley
Akashic Books | November 22, 2022
This picture book is "based on Ziggy Marley's popular song celebrating music's many forms, from the sounds of ocean waves to laughter in the family kitchen."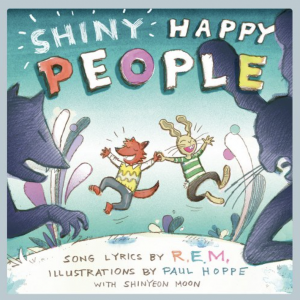 Shiny Happy People: A Children's Picture Book by R.E.M.
Akashic Books | November 22, 2022
Shiny Happy People is "a heartwarming picture book whose story is told through the lyrics of R.E.M.'s joyful tune of the same name."
Books for Young Readers
Regal House Publishing | January 7, 2022
According to Ashley Holstrom, in this children's novel "a blind twelve-year-old girl wants to be known for what she does, not by the fact of her disability."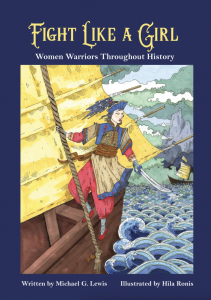 Fight Like a Girl by Mike Lewis
Regal House Publishing | January 15, 2022
Illustrated by Hila Ronis, this children's book tells the stories of "women warriors in nearly every century, country, and culture."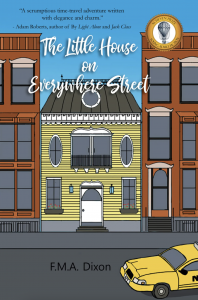 The Little House on Everywhere Street by F. M. A. Dixon
Regal House Publishing | February 4, 2022
This novel for young readers is "a rip-roaring adventure through time and space and the story of a family—and more specifically, about what makes for a happy family."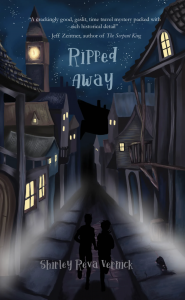 Ripped Away by Shirley Reva Vernick
Regal House Publishing | February 8, 2022
According to Jeff Zentner, this novel for young readers is "a crackingly good, gaslit, time travel mystery packed with rich historical detail."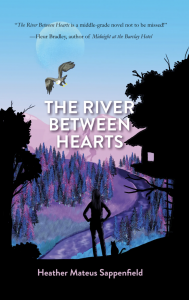 The River Between Hearts by Heather Mateus Sappenfield
Regal House Publishing | February 1, 2022
According to Todd Mitchell, this middle-grade novel features "a spirited heroine with a voice that leaps off the page, a scenic setting I want to spend time in, vivid characters, adventure, swift page-turning chapters, and heart."
Catalyst Press | May 3, 2022
The fourth book in this series for beginning readers follows Lolo as she "gets an unexpected role in the school play, meets Miss Teen the Beauty Queen, goes on a beach clean-up with Mama's new friend, and makes beautiful recycled Christmas decorations."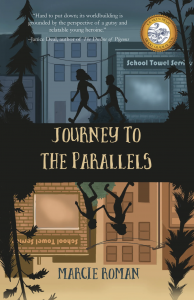 Journey to the Parallels by Marcie Roman
Regal House Publishing/Fitzroy Books | May 24, 2022
This middle-grade novel "reminds us that everyone, including mathematically-challenged tweens with friend and family issues, has within them the power to effect change."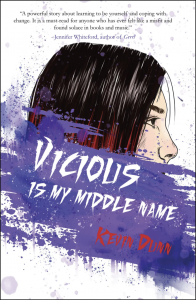 Vicious is My Middle Name by Kevin Dunn
Fitzroy Books | November 15, 2022
In this children's book set in the Appalachian Mountains, "Sydney discovers that a shady corporation is planning to build an environmentally damaging asphalt plant right next to the school."
Young Adult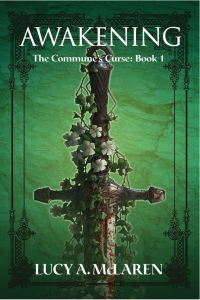 Awakening: Book One of The Commune's Curse by Lucy A. McLaren
Santa Fe Writers Project | May 1, 2022
Set "in a kingdom oppressed by an authoritarian cult," this YA novel follows a young woman as she "fights through trauma to protect two hunted children and reach the shelter promised by a power-wielding rebel."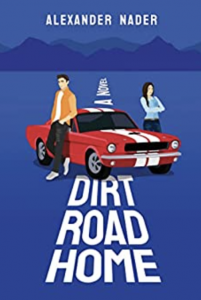 Dirt Road Home by Alexander Nader
Winding Road Stories | May 3, 2022
In this novel for young adults, "city kid Logan Davis is about to find the family he never knew he was missing at the end of a country road."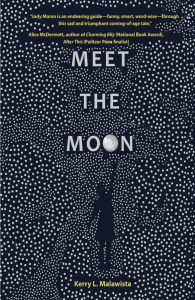 Meet the Moon by Kerry L. Malawista
Fitzroy Books | September 15, 2022
According to Jennifer Richard Jacobson, this young adult novel is a "life-affirming story about a girl and her family as they struggle to go on without Mom during a single year in the early seventies."
Orange Blossom Publishing | November 1, 2022
In this thriller for young adults, "there's a string of missing girls. Helene immediately thinks a serial killer is loose."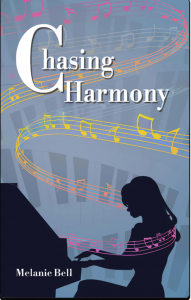 Chasing Harmony by Melanie Bell
Read Furiously | July 19, 2022
Told in alternating timelines on Prince Edward Island and Vancouver, Chasing Harmony "reminds us of the exhilarating feeling that comes with hearing your heart's song."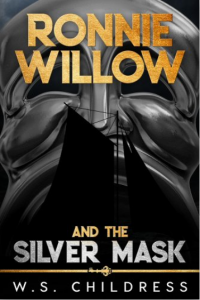 Ronnie Willow and the Silver Mask by W.S. Childress
Sea Crow Press | August 9, 2022
"As Ronnie Willow begins her freshman year at a new high school on Cape Cod in Massachusetts, she finds a mysterious diary in the hold of an old sailboat" in this YA novel.
Madville Publishing | September 20, 2022
This YA novel tells "the story of Jordan Hawkins, her family, and a small rural town in Connecticut wrecked by the tragic death of three boys on Gravity Hill."