Find your next social-distancing activity and support small presses at the same time by picking a read from the list below, which features dozens of new books—including novels, poetry collections, memoirs, and more—forthcoming in May from CLMP members. (Take a look at last month's releases as well.)
May 1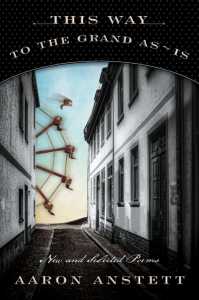 This Way to the Grand As-Is: New and Selected Poems by Aaron Anstett
Sagging Meniscus Press; May 1, 2020

This selection from Anstett's previous six poetry collections, along with several new poems, is "driven by a restless attention and lyrical ear."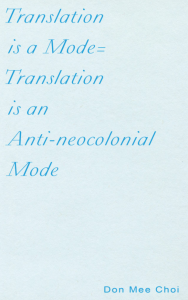 Translation is a Mode=Translation is an Anti-neocolonial Mode by Don Mee Choi
Ugly Duckling Presse; May 1, 2020
In this critical essay, Choi "explores translation and language in the context of US imperialism."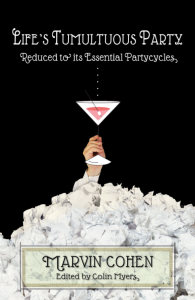 Life's Tumultuous Party: Reduced to its Essential Partycycles by Marvin Cohen
Sagging Meniscus Press; May 1, 2020
In this combination of short stories, essays, and other pieces edited by Colin Myers, Cohen "dissects party-going as both celebrant and philosopher."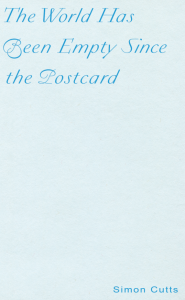 The World Has Been Empty Since the Postcard by Simon Cutts
Ugly Duckling Presse; May 1, 2020
This essay "reproduces fourteen postcards of a polemical nature by writer, artist, designer, and publisher of Coracle Press, Simon Cutts" alongside commentary from the author.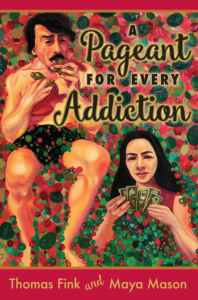 A Pageant for Every Addiction by Thomas Fink and Maya D. Mason
Marsh Hawk Press; May 1, 2020
According to Denise Duhamel, "these poems—about death and dying, inheritance (monetarily and otherwise), and family—put the 'Pan' in deadpan."
Sagging Meniscus Press; May 1, 2020
Klein's latest book is an "inquiry into a variety of subjects, including: anxiety, edibles, solitude, talent, self-realization, responsibility, dry ice, fog," and many other topics.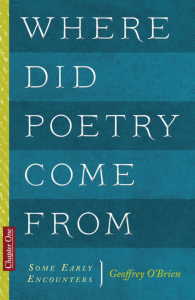 Where Did Poetry Come From: Some Early Encounters by Geoffrey O'Brien
Marsh Hawk Press; May 1, 2020
O'Brien's new book chronicles his own beginnings as a poet.
Marsh Hawk Press; May 1, 2020
In this poetry collection, Newman revisits the Holocaust; Marge Piercy writes, "To make fresh powerful poems rooted in Shoah is amazing."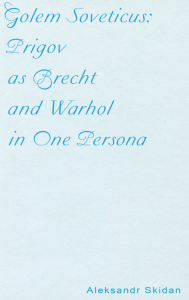 Golem Soveticus: Prigov as Brecht and Warhol in One Persona by Aleksandr Skidan
Ugly Duckling Presse; May 1, 2020
Translated by Kevin M. F. Platt, this critical essay "places Dmitri Alexandrovich Prigov, one of the most significant poets and artists of the late-Soviet underground, into transnational historical context."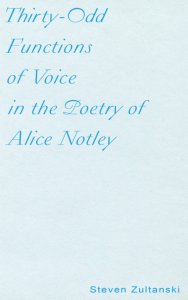 Thirty-Odd Functions of Voice in the Poetry of Alice Notley by Steven Zultanski
Ugly Duckling Presse; May 1, 2020
In this critical essay, Zultanski examines how "Alice Notley has consistently peopled her poetry with the voices of those around her."
May 4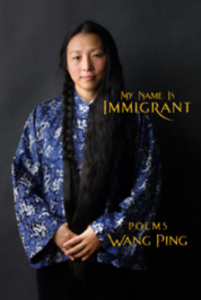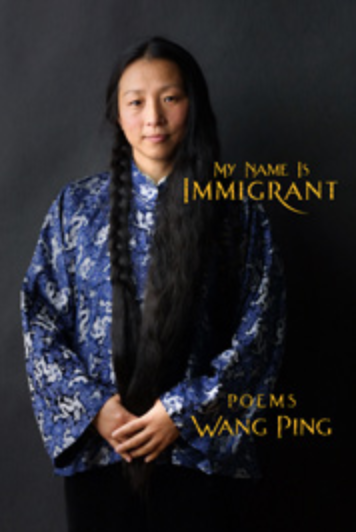 My Name Is Immigrant by Wang Ping
Hanging Loose Press; May 4, 2020
Wang's latest poetry collection is a "song for the plight and pride of immigrants around the globe."
May 5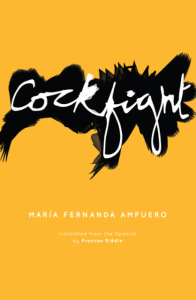 Cockfight by María Fernanda Ampuero
Feminist Press; May 5, 2020
Translated from the Spanish by Frances Riddle, this debut short fiction collection explores "domestic horrors and everyday violence, providing an intimate and unflinching portrait of twenty-first-century Latin America."
After Rubén by Francisco Aragón
Red Hen Press; May 5, 2020
Aragón's latest collection "unfolds as a decades-long journey in poems and prose, braiding the personal, the political & the historical, interspersing along the way English-language versions & riffs of a Spanish-language master: Rubén Darío."
Graywolf Press; May 5, 2020
Everett's latest novel, structured as a triptych, is, according to Booklist, "an exquisite portrait of grief and one man's search for meaning in the face of unimaginable loss."
Copper Canyon Press; May 5, 2020
In his second book of poetry, Freeman "explores the inherent contradictions that arise from a place whose purpose is derived purely from what we bring to it."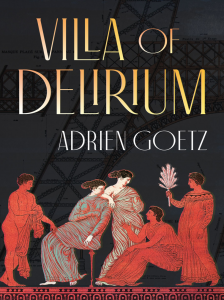 Villa of Delirium by Adrien Goetz
New Vessel Press; E-book released May 5, 2020
Translated from the French by Natasha Lehrer, this novel is "a sweeping tale about an illustrious family that builds itself a fabulous vacation retreat on the French Riviera—a replica of an ancient Greek palace in which they seek perfection and beauty."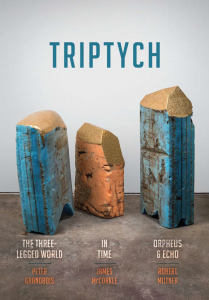 Triptych by Peter Grandois, James McCorkle, and Robert Miltner
Etruscan Press; May 5, 2020
This single collection combines three books by different poets, showing, according to David Baker, "a small part of the singular diversity and range of contemporary American poetry."
Graywolf Press; May 5, 2020
Guzmán's debut poetry collection is "part immigration narrative, part elegy, and part queer coming-of-age story."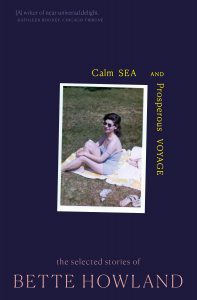 Calm Sea and Prosperous Voyage by Bette Howland
A Public Space; May 5, 2020
The paperback edition of the debut title from A Public Space Books, this collection of short fiction "restores to the literary canon an extraordinarily gifted writer, who was recognized as a major talent before all but disappearing from public view for decades."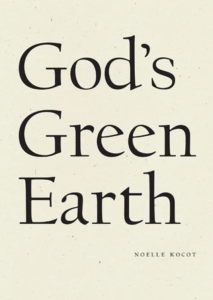 God's Green Earth by Noelle Kocot
Wave Books; May 5, 2020
Kocot's most recent poetry collection is one of "acute astonishment, tracking the intense spiritual and ecstatic elements that pervade the everyday world."
Open Letter Books; May 5, 2020

Translated from the Spanish by Katie Whittemore, this novel is, according to Laura van den Berg, "an unforgettable gothic landscape, centered on the mysterious and menacing Wybrany College, that twists in ways that unsettle and thrill."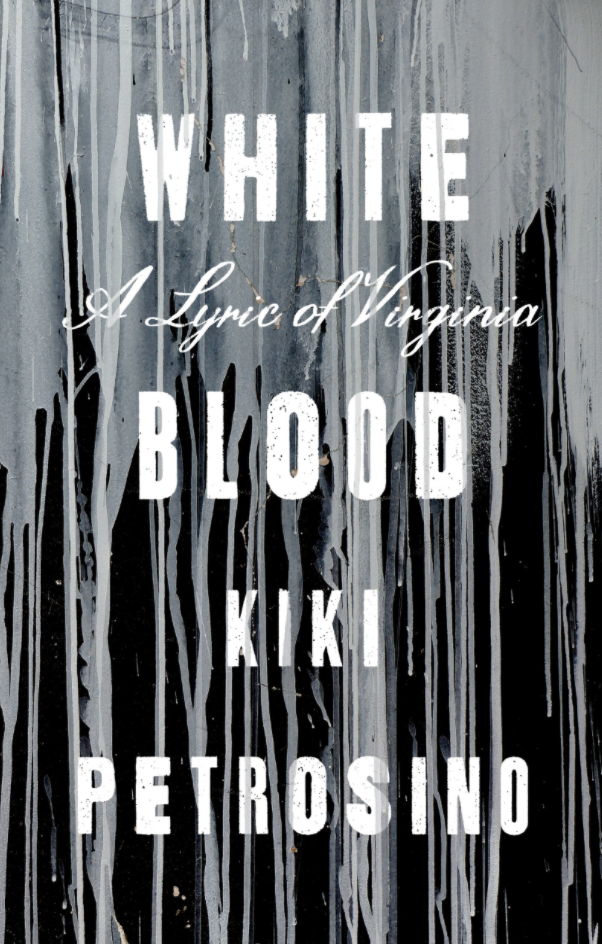 White Blood: A Lyric of Virginia by Kiki Petrosino
Sarabande Books; May 5, 2020
In her fourth poetry collection, Petrosino "turns her gaze to Virginia, where she digs into her genealogical and intellectual roots, while contemplating the knotty legacies of slavery and discrimination in the Upper South."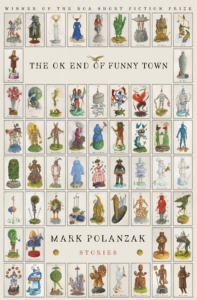 The OK End of Funny Town by Mark Polanzak
BOA Editions; May 5, 2020
Winner of the BOA Short Fiction Prize, this collection of short stories "excavates the layers between our collective obsession with passing fads and our secret yearning for lasting connection."
Berkeley Noir edited by Jerry Thompson and Owen Hill
Akashic Books; May 5, 2020
This anthology of original noir set in Berkeley features short fiction by Barry Gifford, Kimn Neilson, Aya de León, and others.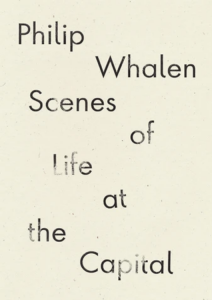 Scenes of Life at the Capital by Philip Whalen
Wave Books; May 5, 2020
Written from 1969 to 1971 and edited by David Brazil, this posthumous poem is "a lasting testament to the ambition, range, powers, and devotion of this crucially important American voice."
Sansei and Sensibility by Karen Tei Yamashita
Coffee House Press; May 5, 2020
In this collection of short stories, Yamashita "transfers classic tales across boundaries and questions what an inheritance—familial, cultural, emotional, artistic—really means."
The Narcissism of Small Differences by Michael Zadoorian
Akashic Books; May 5, 2020
This novel, set in 2009 Detroit, "is the story of an aging creative class, doomed to ask the questions: Is it possible to outgrow irony?"
May 12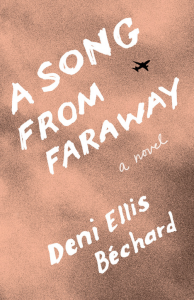 A Song from Faraway by Deni Ellis Béchard
Milkweed Editions; May 12, 2020
This novel reaches from "nineteenth-century Prince Edward Island to modern-day Iraq, tracing the story of a North American family that is at once singular and emblematic, and exploring the cultural repercussions of war and violence."
Red Hen Press; May 12, 2020
Set in 1942 in the Andaman Islands, this novel covers an aspiring anthropologist and a civil surgeon's mission to save their missing family.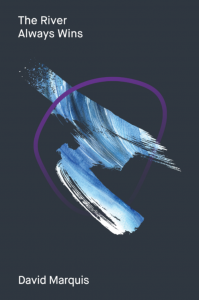 The River Always Wins: Water as a Metaphor for Hope and Progress by Davis Marquis
Deep Vellum Publishing; May 12, 2020
This "meditation on water as metaphor for social change" is rooted in art and based on the author's experiences as an environmental activist.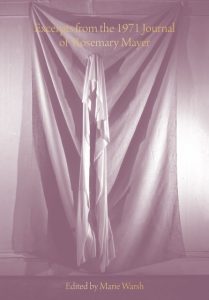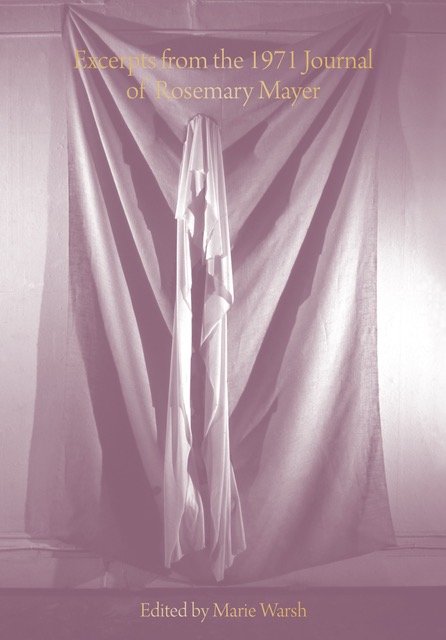 Excerpts from the 1971 Journal of Rosemary Mayer edited by Marie Warsh
Soberscove Press; May 12, 2020
This illustrated edition of Mayer's 1971 journal is "an intimate account of everyday life and art in 1970s New York from a pioneering feminist artist."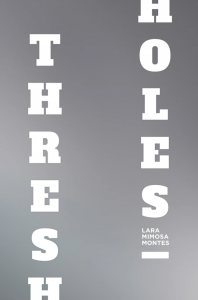 Thresholes by Lara Mimosa Montes
Coffee House Press; May 12, 2020
This poetry collection is, according to Bhanu Kapil, "a training manual for grief and desire, for which no remedies exist except this one: running towards what will burn you up anyway, like a star."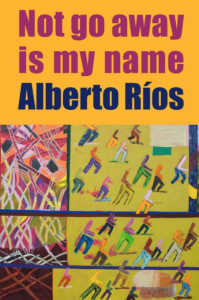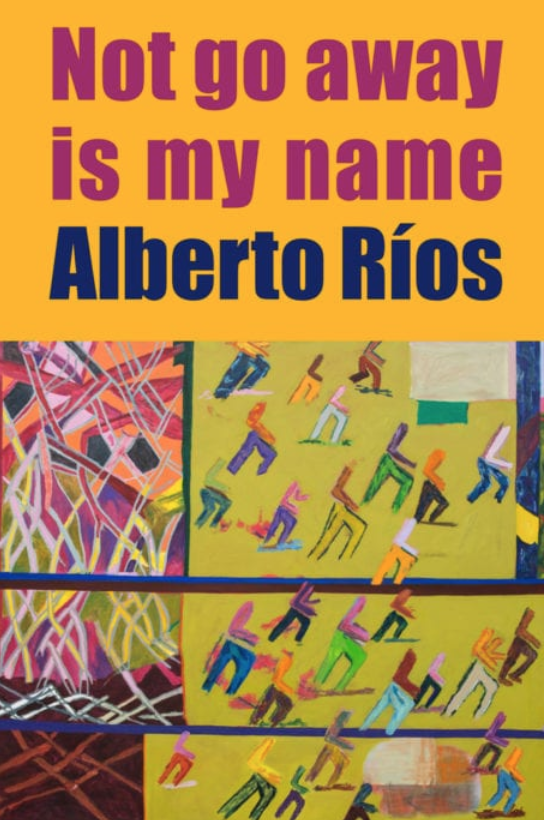 Not Go Away Is My Name by Alberto Ríos
Copper Canyon Press; May 12, 2020
Ríos's sixteenth book is "a book about past and present, changing and unchanging, letting go and holding on" in which the "borderline between Mexico and the U.S. looms large."
May 17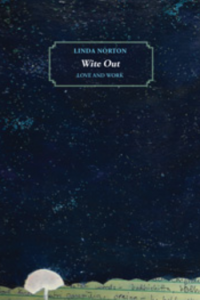 Wite Out: Love and Work by Linda Norton
Hanging Loose Press; May 17, 2020
According to John Keene, "Linda Norton breaks fresh ground as an autoobiographical poemoirist"; Norman Fischer calls it "a memoir about a single working mother coping in a rough world she sees all too clearly."
May 19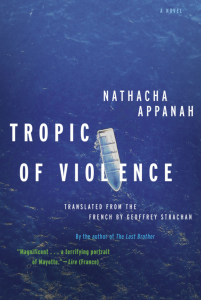 Tropic of Violence by Nathacha Appanah
Graywolf Press; May 19, 2020
Translated from the French by Geoffrey Strachan, Appanah's novel follows "a small chorus of voices who narrate the heartbreak, violence, and injustice of life in Mayotte."
Where The Future Came From edited by Meg Duguid
Soberscove Press; May 19, 2020
This collective research project "reveals a dynamic continuum of practices in Chicago's artist-run culture, shaping a critical conversation that places women and women-identified organizers at the core of the art world in Chicago and beyond."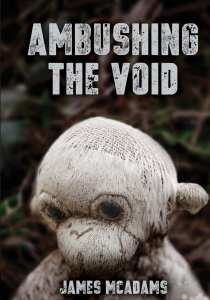 Ambushing the Void by James McAdams
Frayed Edge Press; May 19, 2020
This debut collection of short stories "explores the margins of 21st century America, presenting characters seeking meaning in a world overrun by surveillance technologies, environmental decay, and drug epidemics."
Sarabande Books; May 19, 2020
"Set in Kentucky, Hollywood, and the afterlife" Ridge's short (and short-short) stories "construct an uncannily familiar, alternate-reality America."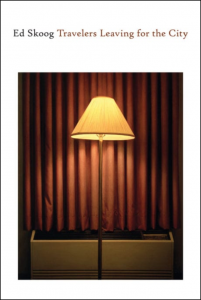 Travelers Leaving for the City by Ed Skoog
Copper Canyon Press; May 19, 2020
Skoog's latest poetry collection is "a long song of arrivals and departures, centered around the murder of the poet's grandfather in 1955 in a Pittsburgh hotel."
Restless Books; May 19, 2020
Peruvian essayist Wiener's latest book is "a fierce and funny exploration of sex, pregnancy, and motherhood that delves headlong into our fraught fascination with human reproduction."
May 20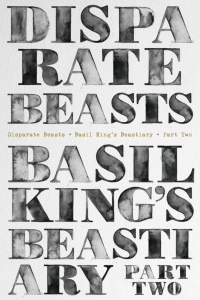 Disparate Beasts: Basil King's Beastiary, Part Two by Basil King
Marsh Hawk Press; May 20, 2020
In this follow-up to his 2007 77 Beasts: Basil King's Bestiary, King "speaks about the painting and the painter."
May 25
Siglio Press; May 25, 2020
Combining images and text from the early 1970s into book form for the first time, Memory is a "conceptual work that investigates the nature of memory, its surfaces, textures and material."
May 26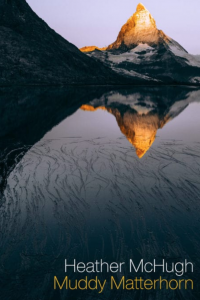 Muddy Matterhorn by Heather McHugh
Copper Canyon Press; May 26, 2020
McHugh's new book of poetry features "the mix of high and low that is her sensibility's signature, in matters practical and philosophical, semantic and stylistic, mortal and transitory, amorous and political, hilarious and heartbreaking."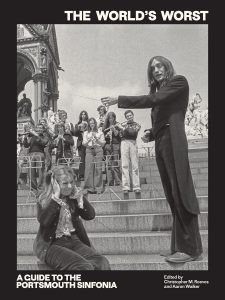 The World's Worst: A Guide to the Portsmouth Sinfonia edited by Christopher M. Reeves and Aaron Walker
Soberscove Press; May 26, 2020
This collection of archival documents "examines the founding tenets, organizing principles, and collective memories of the Sinfonia, whose reputation as "the world's worst orchestra" underplays its unique accomplishment as a populist avant-garde project."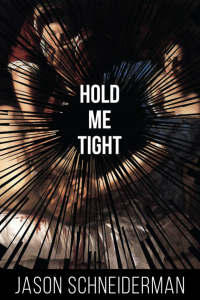 Hold Me Tight by Jason Schneiderman
Red Hen Press; May 26, 2020
This book of five poetic sequences "considers life in a new age of anxiety as technology and violence inform new forms of selfhood and apocalypse seems always around the corner."