We spoke with Mark Givens, the editor and publisher of Pelekinesis,  in this installment of the CLMP Member Spotlight series.
What is the history behind Pelekinesis? When was it founded and what was its original mission?

Pelekinesis is an independent book publishing company in Southern California, founded in 2011 with an eye on the development of independent authors and artists. Our local focus is on the Inland Valley of Southern California; I am interested in helping to weave some of the regional stories, stories by local authors, into the fabric of our local history. These artists and writers can often be reclusive and private, but I want to ensure that some of the stories floating around get written down, and I want to help make them part of our collective history—mainly our local Southern California literary landscape, but the national and global communities as well. Many of the musicians, poets, and artists I know are brilliant  storytellers with wonderful tales to tell—stories that float around our local community, get repeated over coffee, and shared at parties—and I think they should be documented for posterity. These stories add so much to our rich cultural history and really help to define who we are and what we've been doing. Conversely, I've spoken with young writers at various conferences—writers who are using every ounce of strength they can muster to attend anything so public—who don't want to read in public, don't want to be a performer, don't want to tell stories in front of others. They want to write and tell their stories through the written word. I think that's great and I want them to feel like they have an outlet for their observations, a place to tell their stories, and that those stories add a great deal to our society.
Our roots run back to my involvement in the zine culture of the '80s and '90s. One of the first zines I produced was The Bowl Sheet, which consisted of subversive art and writing and bowling puns. The last one I put together was called Salmon Bosch—a hand-drawn literary magazine featuring work by a wide variety of artists and writers. I took these concepts to the web with an online magazine called MungBeing, which ran for ten years, from 2005 to 2015.
Working on the web is a lot of fun—I do a lot of my own art and work on the web—but I wanted to create a permanent home for some of this work offline. We have access to all of these great resources now that allow people to produce high quality products in small batches, and I wanted to take advantage of these production processes.
The first books to come out of Pelekinesis were from MungBeing contributors: fabulist Tala Bar from Israel, minimalist author Peter Cherches from New York, and modern primitivist Ian Pyper from Brighton.
Can you tell us about some of Pelekinesis's upcoming titles?
We've got a few books of poetry lined up, including one from Katrinka Moore and another from Grant Hier. We'll have another book from filmmaker Tim Kirk, an odd illustrated volume called Joe Puppet's Diary, and a new collection from columnist David Allen. We continue to publish the Best Microfiction anthology and will be exploring ways to expand that wonderful collection's reach.
You've recently announced a new collaboration with indie music label Shrimper Records—an imprint called Bamboo Dart Press presenting a new chapbook series. How did this imprint come about, and what are your plans for it?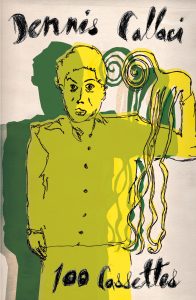 I've known Dennis Callaci, the owner of Shrimper, for over 35 years. We come from the same independent music scene and share overlapping interests in the world of art, music, and writing. He is a brilliant musician, writer, friend, and business owner with an outlook and approach to creativity that is inspiring.
When I was contemplating starting Pelekinesis, I consulted with Dennis to try to reconcile the ideological imperatives with the monetary considerations. We talked about building a place where creative authors could express themselves freely and about the motivating factors behind artistic endeavors. We noted the similarities and the very direct parallels between independent presses and independent labels. (On a related note, I find myself referring to book "labels" when I discuss the publishing world. The models in the independent music world are applicable to the independent publishing world in many ways, with collaboration playing an important role in both.)
After Pelekinesis started and my real-world experiences informed my opinion and approach, Dennis and I realized that we wanted to work together and explore other ways to provide an outlet for the artist-focused, DIY-centric community. We wanted a vehicle to turn around experimental works quickly and efficiently, and so we started Bamboo Dart Press.
The press launched in October with The Loss Detector by the wonderful Meg Pokrass and will have chapbooks by other literary groundbreakers, including John Brantingham and Stephanie Barbé Hammer. We will also feature many of the artists involved in the independent music scene and surrounding communities.
Our goal is to bring works into the physical world in a streamlined and hassle-free way, without the red tape and obstacles that can impede the process. Fast turnaround, low overhead, and a distinct DIY-ethic permeate the chapbooks at Bamboo Dart Press.
What is the Pelekinesis Publishing Group?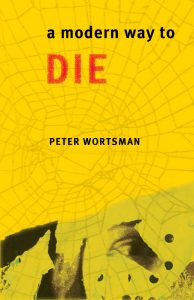 The Pelekinesis Publishing Group was a venture created at the end of 2015 that examined the possibility of working with other small press publishers. The first relationship was established to help Artcentricity bring Greg McGoon's books to market. After the publication of The Royal Heart, an illustrated fairy tale featuring a transgender princess, Greg produced three children's books, illustrated by Jessa Orr, in the Tanglelows series. These books are designed and marketed by Artcentricity and published through the Pelekinesis Publishing Group. We were in talks with an independent publisher in France to collaborate on a steampunk tour guide but those talks stalled. We have also worked with Susan Weinstein to reprint several of her novels and consulted with the Typewriter Underground on several of their projects.
The idea has evolved, sparking continued discussion regarding cooperation and collaboration, and how independent artists can assist one another through their various business ventures. These discussions resulted in several collaborations and cooperative projects. In addition to the series with Susan Weinstein and the project with the Typewriter Underground, we entered into a cooperative project with Peter Wortsman that resulted in the second edition of his groundbreaking 1991 novel A Modern Way to Die. We were also able to collaborate with Grant Hier, the inaugural poet laureate of the City of Anaheim, to produce a series of books during his tenure.
I think the importance of the Pelekinesis Publishing Group, aside from the beautiful books produced through this venture, is in the DNA leading to the Best Microfiction anthology. Because I had considered collaboration through The Pelekinesis Publishing Group, I was already primed and ready to go when Meg Pokrass approached me about collaborating on the Best Microfiction anthology. She brought an expertise that I valued and I brought a conceptual framework that she desired. The development of ideas that led to the formation of The Pelekinesis Publishing Group have been employed to great effect through the Best Microfiction project, including through its organization, financial relationship, procedure for manuscript review, evaluation, contributor involvement, and responsibilities of the parties involved. And these ideas continue to be explored and developed through Bamboo Dart Press, a collaboration with Shrimper Records and Dennis Callaci. It's a direct line, different threads in the same tapestry.
Collaboration and community remain important and the experimentation and exploration will continue.
In addition to your work at Pelekinesis, you are also a member of the art rock group Wckr Spgt and the art director for Shrimper Records. How do these interests in music and design influence your work as a publisher?
I have been in Wckr Spgt for almost 40 years. Our musical output has slowed recently but our exploration of art forms and ideas continues to grow. We recently wrapped up a five-year art project called "The Great Wckr Spgt Buy-In," which was scheduled to conclude with a big outdoor festival in Joshua Tree last summer but instead slipped quietly into the desert night.
I love to experiment with form and get excited when authors want to see how they can play with content. The challenging thing for me, as far as Pelekinesis and now Bamboo Dart Press goes, is to push the content and form while staying within the lines defined by the publishing market.
Recently I hand-screened the cover of a Wckr Spgt 10″ vinyl record and was excited to get back into artwork that is so tactile. I love creating art on the computer but it's also very satisfying to make something so physically present. Art direction for Shrimper has provided me with an outlet for some artistic exploration as well as exposure to a wide variety of creative artists, all with different perspectives and approaches to art. These perspectives keep the process exciting and thought-provoking.
I think that the ways independent presses are approaching distribution, marketing, live performances, and readings utilize many of the same techniques that independent bands employ—including readings and performances at breweries and coffee shops, other unique events to launch books or albums, and sales channels that feature record stores and local independent shops.
Authors are also thinking up ways to make their books' packages more attractive as well, by including download codes, posters, links to additional content, and bonus material.
The way that Pelekinesis is approaching book production and distribution tries to infuse some of that independent spirit into the literary process. And the adventurous nature of the authors and artists certainly keep things fresh.