We spoke with Julie R. Enszer, editor and publisher at Sinister Wisdom, in this installment of the CLMP Member Spotlight series.
What is the history behind Sinister Wisdom? When was it founded and what is its original mission?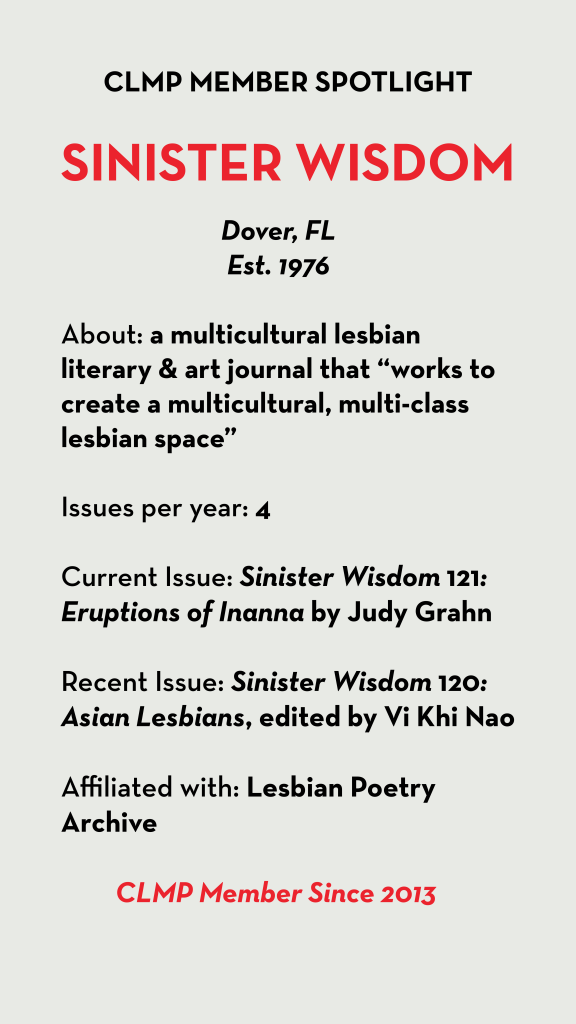 In 1976, Harriet Desmoines and Catherine Nicholson founded Sinister Wisdom to be a political, personal, and explorative lesbian literary and art quarterly. They wrote in the first issue, "We needed MORE to read on, to feed on, more writing to satisfy our greedy maws." They continued, "We're using the remnants of our class and race privilege to construct a force that we hope will help ultimately destroy privilege. We have the freedom for a year to edit and produce a magazine. We're paying for and controlling the contents of three issues. When someone sends us $4.50 anytime in the following year, they'll receive the three issues of Volume I. THAT'S A BLOOD PROMISE. If contributions of money and labor materialize, we'll continue for a second year, a second volume of three issues." In fact, Harriet and Catherine continued for four years and then passed the journal to a new set of editors, Adrienne Rich and Michelle Cliff. They edited and then passed the journal forward. The same thing has happened ever since.
Sinister Wisdom continues to this day, an all-volunteer operation publishing four issues a year of multicultural lesbian writing for all lesbians to read.
How do you select the themes for your upcoming issues, and how do you go about curating around these themes?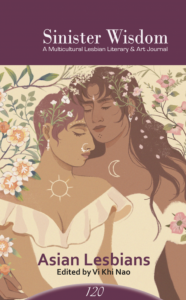 Many issues of Sinister Wisdom address specific themes, with recent themes including Sinister Wisdom 118: A Tribute to the Lesbian Herstory Archives, Sinister Wisdom 119: To Be a Jewish Dyke in the 21st Century, and Sinister Wisdom 115: Lesbian Learning.
Sinister Wisdom themes arise in two ways. Sometimes guest editors approach Sinister Wisdom with the germ of an idea; they have a passionate vision for a thematic gathering of writing and thinking, announce a call for contributions, and bring together work with that theme. Other times, work is accepted for Sinister Wisdom and then a theme emerges from the collection of material selected for a particular issue. In both cases, Sinister Wisdom selects themes that we find to be relevant, moving, and important.
Sinister Wisdom also has a special series called Sapphic Classics, in which a full issue is dedicated to the selected works of crucial lesbian authors—including, for example, Beth Brant and Pat Parker.
What are some of the programs that Sinister Wisdom offers?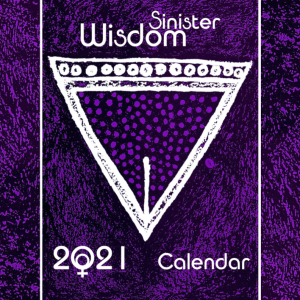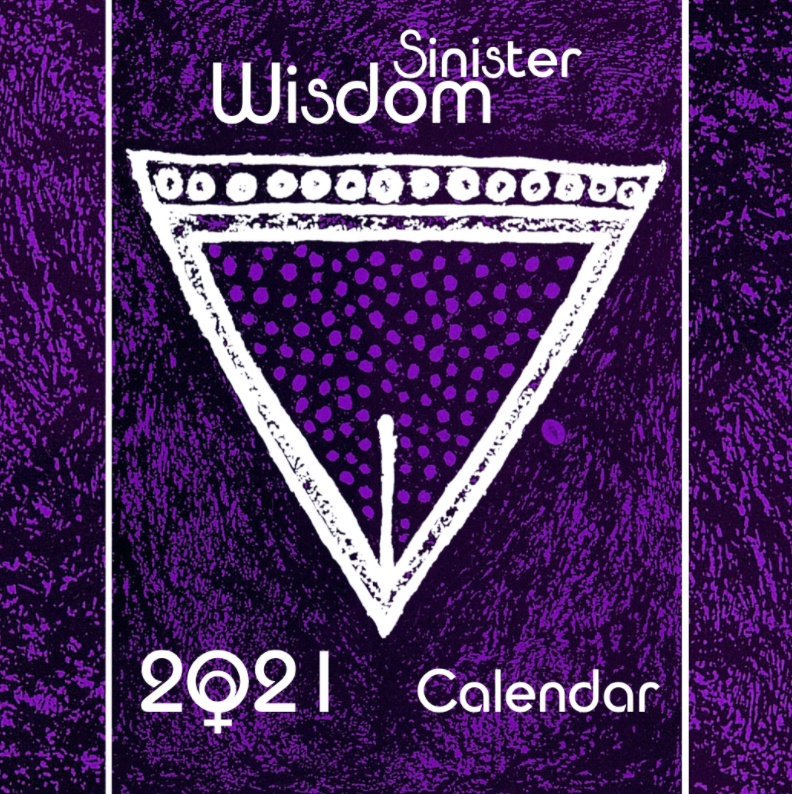 Sinister Wisdom is a vessel for the hopes, dreams, schemes, and aspirations of lesbians. When women come to us and want to do something fun for the lesbian community, we like to consider proposals and say yes! In that vein, we are now publishing an annual calendar that features lesbian and queer women's art. We also published a blank book/journal, Notes for a Revolution. During the pandemic, we have been convening women on Zoom for a variety of events that celebrate lesbian culture and enrich and nurture the lesbian community. Recent offerings include virtual book clubs, debates, open-mics, launch events, and classes.
Can you tell us about Sinister Wisdom's work in promoting and archiving lesbian art and culture?
S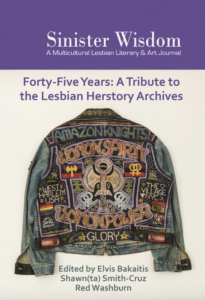 inister Wisdom has a digital archive of its issues and a database of lesbian archives from around the world. This archiving work came out of my dissertation research and as a part of my teaching outside of Sinister Wisdom: I want to engage new generations in discovering, uncovering, and enjoying aspects of lesbian print culture from the 1970s, 1980s, and 1990s. I have selected journals to archive that capture my interest and imagination, and now the Lesbian Poetry Archive follows my interests and the interests of volunteers and interns that come to Sinister Wisdom. I've archived a sequence of chapbooks by lesbians as PDFs with some additional writing about the books to introduce them to new audiences; often these work in conjunction with some of the books in Sinister Wisdom's Sapphic Classics series. Currently, we are working on archiving Common Lives, Lesbian Lives, a lesbian-feminist journal that published between 1980 and 1994. Sinister Wisdom is exploring publishing a tribute issue to Common Lives, Lesbian Lives as a way to bring that journal to contemporary lesbian readers. In January 2022, a tribute issue to Conditions, which is archived at the Lesbian Poetry Archive, is scheduled to be published by Sinister Wisdom. Broadly, this archival work is a part of the mission of Sinister Wisdom to celebrate and preserve lesbian culture.
What are your hopes and goals for the coming years?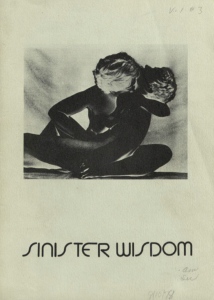 Sinister Wisdom is currently celebrating its 45th anniversary—and looking forward to celebrating fifty years in 2026. In the summer of 1987, as Melanie Kaye/Kantrowitz was passing Sinister Wisdom to its new editor Elana Dykewomon, Kaye/Kantrowitz wrote in the journal, "Sinister Wisdom is a tool for the making of culture and culture is bread, culture is roses, culture is inspiration, inspiration is the breath of resistance, resistance is how we survive who were never meant to survive." Twenty-five years later, this sentence continues to express our hopes and goals for the next few years. Sinister Wisdom will continue to publish lesbian writing and art. Sinister Wisdom will continue to explore and nurture the lesbian community through creativity.