In response to the protests in our country calling for racial justice and equity, we asked our member presses to recommend books that speak to social justice, activism, police brutality, and human rights—and that are, as Toni Morrison describes Lucille Clifton's poetry, "moving declarations of racial pride, courage, steadfastness."
Stop and Frisk: American Poems by Jabari Asim
Bloomsday Literary; June 19, 2020
In this poetry collection, Asim "ruthlessly interrogates entrenched injustice and its insidious echoes," and dramatic monologues "expose the dark heart of our nation and call for a reckoning."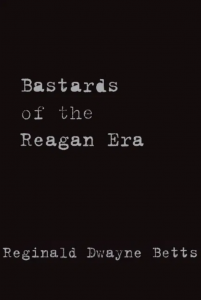 Bastards of the Reagan Era by Reginald Dwayne Betts
Four Way Books; 2015
Winner of the 2016 PEN New England Award in Poetry among numerous other awards, this poetry collection is "a challenge, a confrontation of the hard realities that frame America."
Radix Media; 2020
This collaboration between Radix Media and the Justseeds Artists' Cooperative is a social justice–themed coloring book featuring artists such as Melanie Cervantes, Jesse Purcell, and Jesus Barraza.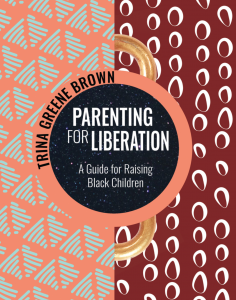 Parenting for Liberation: A Guide for Raising Black Children by Trina Greene Brown
Feminist Press; 2020
This guidebook speaks "directly to parents raising Black children in a world of police brutality, racialized violence, and disenfranchisement."
Feminist Press; 2015

Edited by Akasha (Gloria T.) Hull, Patricia Bell Scott, and Barbara Smith and originally published in 1982, All the Women Are White, All the Blacks Are Men, But Some of Us Are Brave: Black Women's Studies is the first comprehensive collection of black feminist scholarship.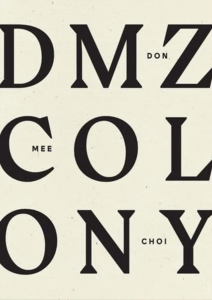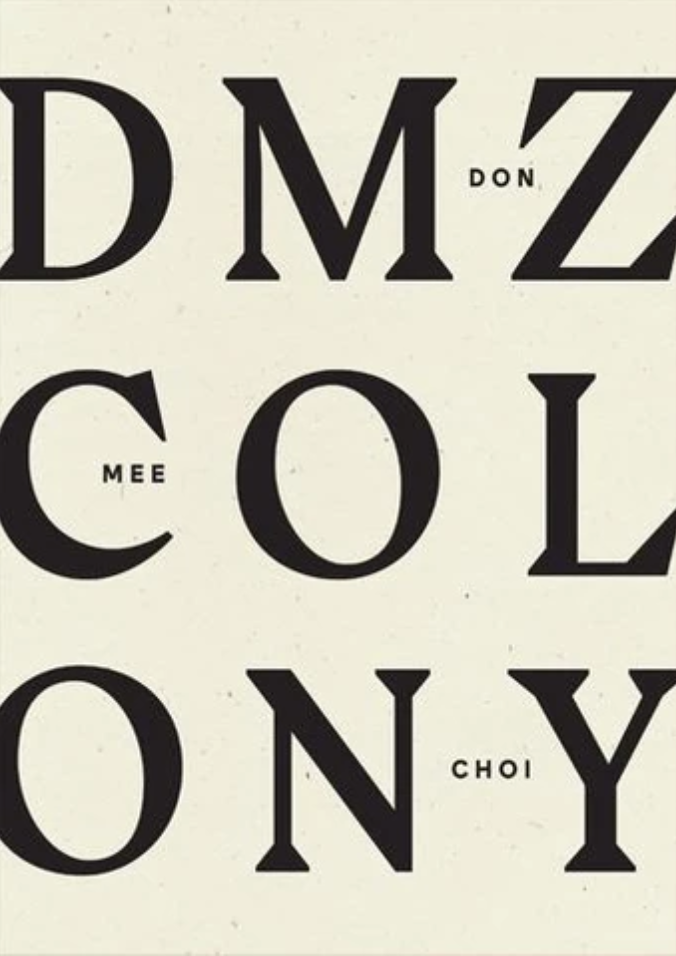 Wave Books; 2020
This poetry collection, which incorporates poems, prose, photographs, and drawings, "is a tour de force of personal and political reckoning set over eight acts."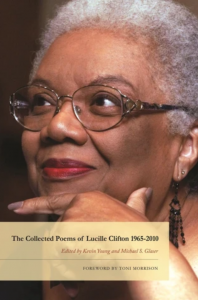 Collected Poems of Lucille Clifton 1965–2010 by Lucille Clifton
BOA Editions; 2012
In her foreword for this iconic collection, which was edited by Kevin Young and Michael S. Glaser, Toni Morrison says, "The love readers feel for Lucille Clifton—both the woman and her poetry—is constant and deeply felt. The lines that surface most frequently in praise of her work and her person are moving declarations of racial pride, courage, steadfastness."
Bessie's Resurrection by Kimberly A. Collins
Indolent Books; 2019
The poems in this collection, Joanne V. Gabbin says, "urge us to commune with the pain, the irreverence, and the "moaning" trouble of life as only spirited poetry can."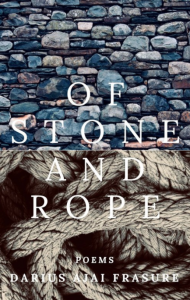 Of Stone and Rope by Darius Ajai Frasure
Assure Press; 2019
This poetry collection "considers the repurposing of objects as symbols of liberation" as, "stolen from Africa, one group of people continues to inspire the world through its methods of innovation and invention."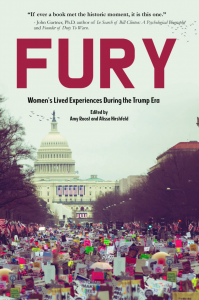 Fury: Women's Lived Experiences During the Trump Era
Regal House Publishing; 2020
Edited by Amy Roost and Alissa Hirshfield, this anthology "brings together a diverse community of women who reveal the impact Donald Trump's behavior, words, and presidency has had on each one of them, how each is confronting the problem, and how she is fighting back."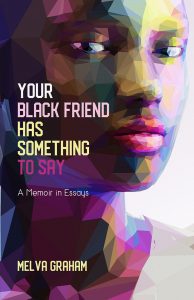 Your Black Friend Has Something To Say by Melva Graham
Regal House Publishing; 2020
In her debut essay collection, Graham "answers back to the bias and bigotry she has experienced from childhood to adulthood," depicting "one woman's journey to own her truth, find her voice, and take back her power."
Litmus Press; 2019
This multi-genre memoir "interrogates naming in the African Diaspora to examine collective historical trauma, transgressive perceptions of the black male body, forms of gendering, and familial modes of survival within a hostile geography."
I Love Myself When I Am Laughing by Zora Neale Hurston
Feminist Press; 2020 
Feminist Press has recently reissued this classic anthology of Hurston's writing, edited and with a new note by Alice Walker and featuring an introduction by Mary Helen Washington. The Washington Post Book Review says, "This well-made collection of her work… should give momentum to the rediscovery of Hurston as 'the intellectual and spiritual foremother of a generation of black women writers.'"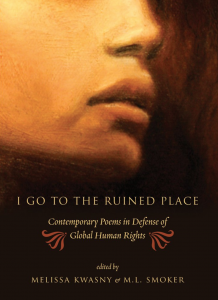 I Go to the Ruined Place: Contemporary Poems in Defense of Global Human Rights
Lost Horse Press; 2011
Edited by Melissa Kwasny and M. L. Smoker, this anthology features contemporary poems in defense of global human rights.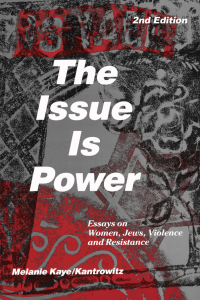 The Issue Is Power by Melanie Kaye/Kantrowitz
Aunt Lute Books; 2020
This essay collection, first published in 1992, examines "the connections across a wide range of issues: whether the topic is class, racism, Israel and Palestine, war, anti-Semitism, violence against women or violence by women, the issue is power—in all its complexity."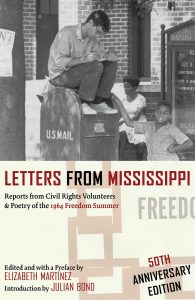 LETTERS FROM MISSISSIPPI: Reports from Civil Rights Volunteers and Poetry of the 1964 Freedom Summer
Zephyr Press; 2007
Edited by Elizabeth Martinez, this book chronicles Freedom Summer through letters from Civil Rights volunteers and "conveys the terror and tensions of the summer."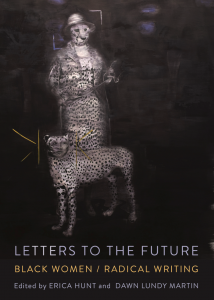 Letters to the Future: Black Women/Radical Writing
Kore Press; 2018
This anthology, edited by Erica Hunt and Dawn Lundy Martin, features poems, essays, elder conversations, and visual works by Black women from the United States, England, Canada, and the Caribbean—including Ruth Ellen Kocher, LaTasha N. Nevada Diggs, Wanda Coleman, and Jayne Cortez—and "celebrates temporal, spatial, formal, and linguistically innovative literature."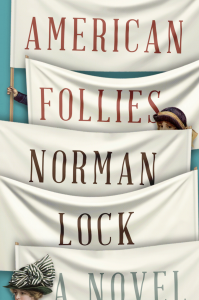 American Follies by Norman Lock
Bellevue Literary Press; 2020
The seventh installment of The American Novel series "explores the roots of the women's rights movement, its relationship to the fight for racial justice, and its reverberations in the politics of today."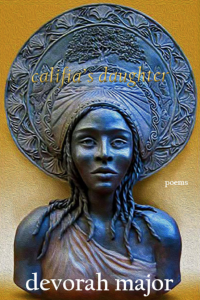 califia's daughter by devorah major
Willow Books; 2020
According to Toni Asante Lightfoot, the poems in this collection by San Francisco's third poet laureate "rule a space between history and sea, relativity and dark matters, wombs and weaponry."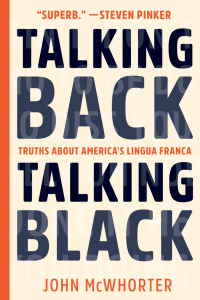 Talking Back, Talking Black by John McWhorter
Bellevue Literary Press; 2017
In this book, which was named a "Titles for the Times" selection by Literary Hub, linguist and academic McWhorter explores the fundamentals and history of Black English and "takes us on a fascinating tour of a nuanced and complex language that has moved beyond America's borders to become a dynamic force for today's youth culture around the world."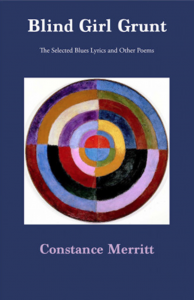 Blind Girl Grunt by Constance Merritt
Headmistress Press; 2017
The poems in Merritt's fourth collection, which was a finalist for the Lambda Literary Award, "slide effortlessly to and fro among political thunders, passionate and lovelorn ballads, and blues lyrics in a voice that is alternately playful, angry, spirited or erotic."
Indolent Books; 2018
The winner of the T. S. Eliot Four Quartets Prize from the Poetry Society of America and the T. S. Eliot Foundation, this poetry collection is, in Yusef Komunyakaa's words, "tuned by breath and image, serious play and heartfelt critique, but also by the modern urban motifs of grief and love."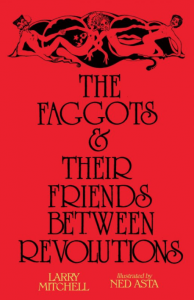 The Faggots & Their Friends Between Revolutions by Larry Mitchell
Nightboat Books
The 40th anniversary reprinting of a "beloved fable-manifesto from the 1970s queer counterculture," illustrated by Ned Asta, offers a "trenchant and irreverent critique of capitalism, assimilation, and patriarchy."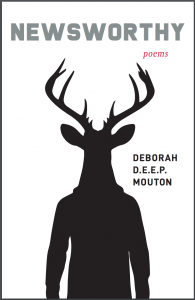 Newsworthy by Deborah D.E.E.P. Mouton
Bloomsday; 2020
This poetry collection "wrestles with living in a culture infected by white supremacy where current media is distrusted, cursory, and impossible to escape."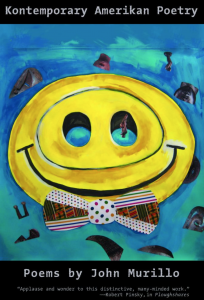 Kontemporary Amerikan Poetry by John Murillo
(Four Way Books, 2020)
Kwame Dawes says Murillo's second poetry collection, forthcoming in March, demonstrates "a dogged Americanness, a poet determined to assert himself within an America that has sought to deny his song and the songs from the rich African American tradition. And what songs these are! They are songs of irresistible vulnerability, tough truth-telling, cutting wit, and formal command."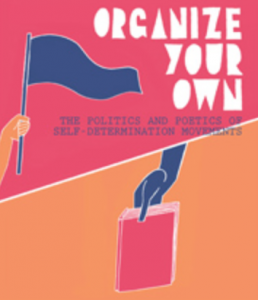 Organize Your Own: The Politics and Poetics of Self-Determination Movements
Soberscove Press; 2016
Edited by Anthony Romero, Organize Your Own features work by contemporary artists, poets, and writers "that relates to the Black Power movement's mandate to 'organize your own' community against racism."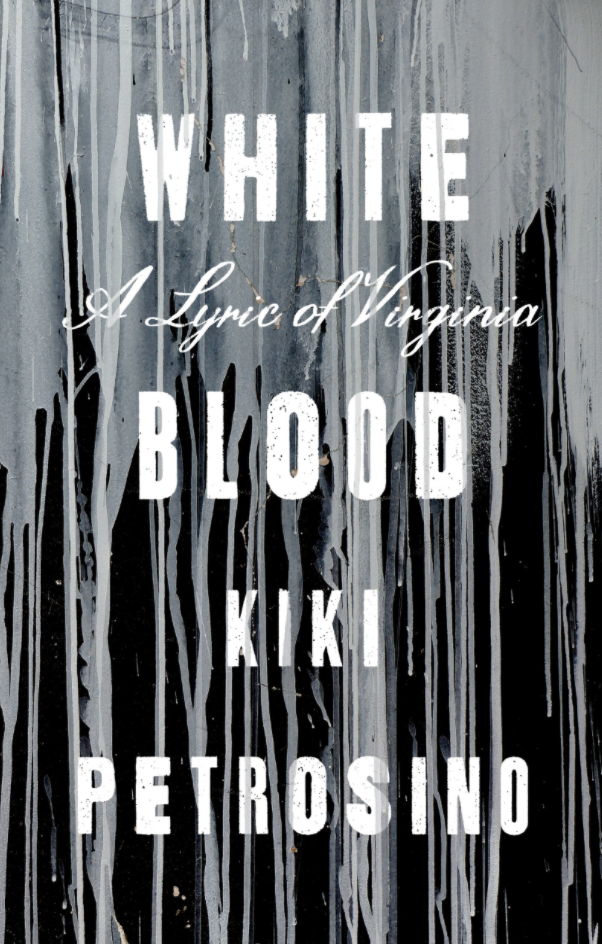 White Blood: A Lyric of Virginia by Kiki Petrosino
Sarabande Books; 2020
In her fourth poetry collection, Petrosino "turns her gaze to Virginia, where she digs into her genealogical and intellectual roots, while contemplating the knotty legacies of slavery and discrimination in the Upper South."
Nightboat Books; 2019
This debut poetry collection "explores the emotional impacts of colonialism and racism on the Black queer body and the present-day emotional impacts of enslavement in urban, rural, and international settings."
Graywolf Press; 2014
Winner of the 2014 National Book Critics Circle Award in Poetry and the 2015 PEN Open Book Award, among other prizes, Citizen is "a powerful testament to the individual and collective effects of racism in our contemporary, often named "post-race" society."
Willow Books; 2020

According to poet and literary activist E. Ethelbert Miller, this poetic biography—which is endorsed by the Martin Luther King, Jr. Estate—"has given us words that capture the thunder and sounds of protest."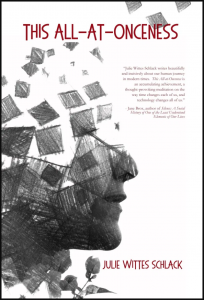 This All-At-Onceness by Julie Wittes Schlack
Regal House Publishing; 2019
This memoir about a life spent dedicated to activism is, according to Jane Brox, "a thought-provoking meditation on the way time changes each of us, and technology changes all of us."
Graywolf Press; 2016
Finalist for the 2016 National Book Award for Poetry, Sharif's debut poetry collection "asks us to see the ongoing costs of war as the unbearable losses of human lives and also the insidious abuses against our everyday speech."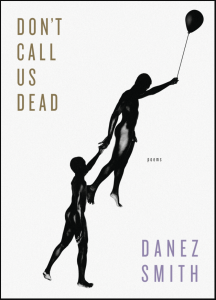 Don't Call Us Dead by Danez Smith

Graywolf Press; 2017

Winner of the Forward Prize for Best Collection and the Poetry Society of America's Four Quartets Prize, this poetry collection "opens with a heartrending sequence that imagines an afterlife for black men shot by police, a place where suspicion, violence, and grief are forgotten and replaced with the safety, love, and longevity they deserved here on earth."
Belladonna Series; 2018
According to Karen Finley, Sneed's memoir is an "intimate embodied bold and tender tale" calling "for humanity to insist and create gestures of self-determination."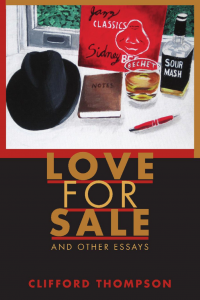 Love for Sale: And Other Essays by Clifford Thompson
Autumn House Press; 2013
Thompson's first essay collection, which was selected by Phillip Lopate for the 2012 Nonfiction Contest, explores "different art forms and their relation to his own experiences as an African-American in the post-Civil Rights era."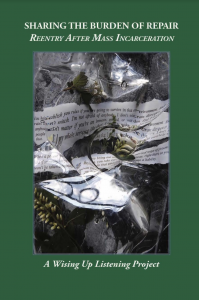 Sharing the Burden of Repair: Reentry After Mass Incarceration by Heather Tosteson and Charles D. Brocket

Wising Up Press; 2020

Motivated by "deep concern about the individual, familial, community, and societal consequences of mass incarceration," this project chronicles experiences of reentry from the criminal justice system.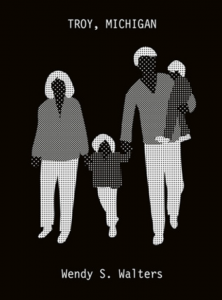 Troy, Michigan by Wendy S. Walters
Futurepoem; 2014
According to Dawn Lundy Martin, this poetry collection "approximates a psyche flattened by middle class desires, racist anxieties, and inexplicably horrifying violence."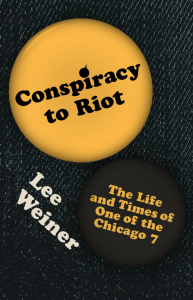 Conspiracy to Riot: The Life and Times of One of the Chicago 7 by Lee Weiner
Belt Publishing; 2020
This memoir by one of several young men indicted by the federal government for conspiracy to incite a riot is "directly relevant to today's efforts to change America for the better."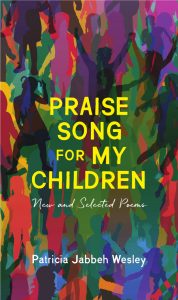 Praise Song for My Children: New and Selected Poems by Patricia Jabbeh Wesley
Autumn House Press; 2020
Kwame Dawes describes Wesley's New and Selected as "a remarkable selection of some of the most urgent poems to emerge out of the wars of Liberia. Here is work of incredible joy, deepest lamentation, and necessary hope. It is a sure testament."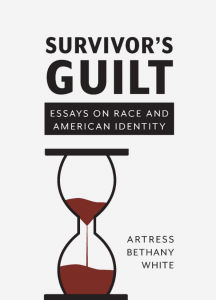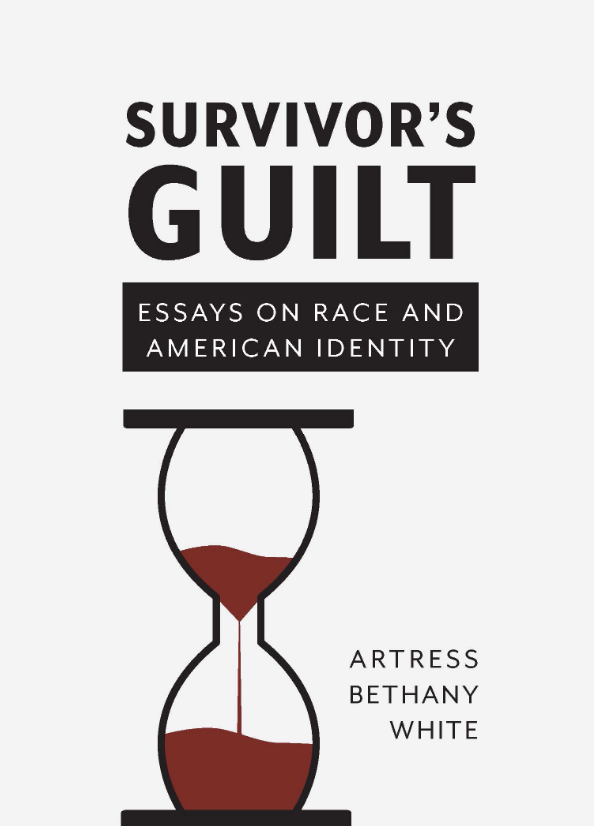 Survivor's Guilt: Essays on Race and American Identity by Artress Bethany White
New Rivers Press; 2020
In these essays, Bridgett M. Davis says, White "interrogates and informs, startles and prods, and implicates us all—forcing us to see ourselves through multi-faceted prisms of American identity."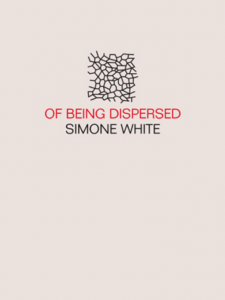 Of Being Dispersed by Simone White
Futurepoem; 2016
This poetry collection by White, who received a 2017 Whiting Award, is, according to Erica Hunt, "a poetic lens on the specificities of the diaspora and the 'dispersed,' written with baroque skepticism, feminist vision and attention to the complications of a Black yet to be storyed any/where."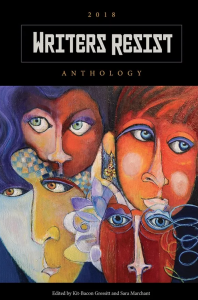 Writers Resist: The Anthology 2018 
Running Wild Press; 2018
Edited by Sara Marchant and Kit-Bacon Gressitt, this anthology "includes the works of 73 contributors, some not-yet-known, some well-known, and a few notorious writers and artists of the resistance."