As part of our mission to support, celebrate, and promote literary magazines and presses, we showcase in this series short essays about the many publishers that have contributed to the collective story of independent publishing in our country.
---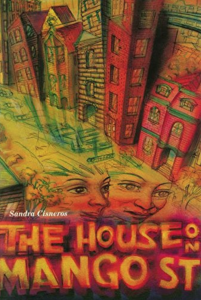 Sandra Cisneros was working at a high school in Chicago, reading stories at open mics and other literary gatherings, when Nicolás Kanellos, the founder of Arte Público Press, invited her to submit these stories to him as a book. She did, and this submission eventually became The House on Mango Street, originally published by Arte Público Press in 1984 and reissued by Random House in 1991 alongside her short story collection Woman Hollering Creek. 
When The House on Mango Street was published, Arte Público Press—the oldest publisher of contemporary and recovered literature by U.S.-based Latinx authors—was only five years old, founded by Kanellos in 1979 at Indiana University Northwest. This was during the Hispanic Civil Rights Movement, in which Kanellos and the press were, in his words, "heavily involved… organizing blocks, marching, boycotting, producing newspapers, grassroots newspapers, publications, etc." From the beginning, the press's mission was to provide a platform for Latinx writers writing about their own culture, and to reform the national culture to include and value Latinx contributions. "In the early 1970s," Kanellos says, "it became obvious that Hispanic writers were not being published by mainstream presses. Because there was no outlet for the creative efforts of these Latino writers, their work was condemned to be forgotten, lost or just delivered orally through performance."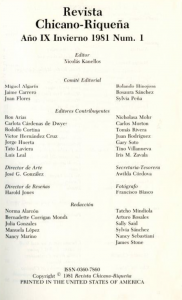 Kanellos had initially founded the Revista Chicano-Riqueña in Gary, Indiana, in 1972, and this quarterly magazine soon evolved into The Americas Review. In 1980, the year after he expanded into book publication with Arte Público Press, Kanellos took a position at the University of Houston, and he and his publications moved to Texas. The Americas Review received 1986 and 1987 Citations of Achievement from the Coordinating Council of Literary Magazines (now CLMP) and published its final issue in 1999. Arte Público Press, however, celebrated its fortieth anniversary in 2019 and continues to publish twenty-five to thirty titles a year.
Among this growing catalog are books and anthology contributions by numerous writers—in addition to Cisneros—who have become literary, even household, names: Victor Villaseñor, Julia Alvarez, Luis Valdez, Miguel Piñero, Helena María Viramontes, and many others. Kanellos and his press have also encouraged and championed writers at points in their careers when other, larger presses might not have. A 2003 article in My Plainview relays the story of Hernán Moreno-Hinojosa, who was told at a 1988 writer's workshop to consider writing anonymously or under a "white name." Arte Público Press published his first book, The Ghostly Writer and Other Chilling Stories, in October 2003; Moreno-Hinojosa, a 55-year-old police officer in Houston, told My Plainview, "If Arte Público were not around, I'd eventually have to self publish or change my name."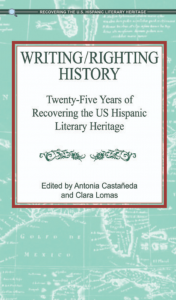 In addition to this mission to support and publish contemporary Latinx writers, Arte Público Press is also dedicated to recovering and making accessible historical Latinx literature. In 1990, they launched the Recovering the U.S. Hispanic Literary Heritage Project, an international program dedicated to finding and preserving U.S.-based Latinx writing from colonial times until 1960. Kanellos told Virginia Valenzuela in a 2019 interview, "We've recovered and made accessible hundreds of thousands of documents, everything from correspondence to entire books, published books, manuscripts of books, and so on and so forth." Since 1990, the program has published or reprinted dozens of historical books as well as numerous anthologies and volumes of articles, including 2019's Writing/Righting History: Twenty-Five Years of Recovering the US Hispanic Literary Heritage, edited by Antonia Castañeda and Clara Lomas.

Another pivotal part of Arte Público Press's work is its Piñata Books imprint, launched in 1994 and dedicated to publishing children's and young adult literature "focusing on U.S. Hispanic culture." Almost all of Piñata's books are bilingual; Kanellos told Valenzuela that their mission is to "create authentic literature using real literature and authentic language and cultural situations of the United States, rather than pedagogical books, for dual language and bilingual language education." Arte Público Press also leads programs with the Houston Independent School District to help families prioritize reading at home, and the press remains the largest licensor of Latinx literature to the U.S. textbook industry, with works by its authors featured in hundreds of anthologies.
Among the awards Arte Público Press—or Kanellos, as its founder and director—has received in its forty-plus year history are: the 1988 Hispanic Heritage Award for Literature presented by the White House, a 1989 American Book Award, a 1993 grant from the Lila Wallace–Reader's Digest Fund through the Council of Literary Magazines and Presses (now CLMP), and the 1996 Denali Press Award from the American Library Association. Most recently, the press received the 2018 Ivan Sandrof Lifetime Achievement Award, given annually by the National Book Critics Circle to a person or institution with a long history of major contributions to the literary world; previous honorees include Toni Morrison and Naomi Shihab Nye. In his interview with Valenzuela, which took place soon after this award, Kanellos addressed the press's importance in book culture directly: "I would say that Latino literature lives in the small presses like us, not in the major publishing houses. Not in the major, commercial publishing houses, but in the small, not-for-profit presses."