Join CLMP as we celebrate the presses honored by the inaugural Constellation Award!
---
---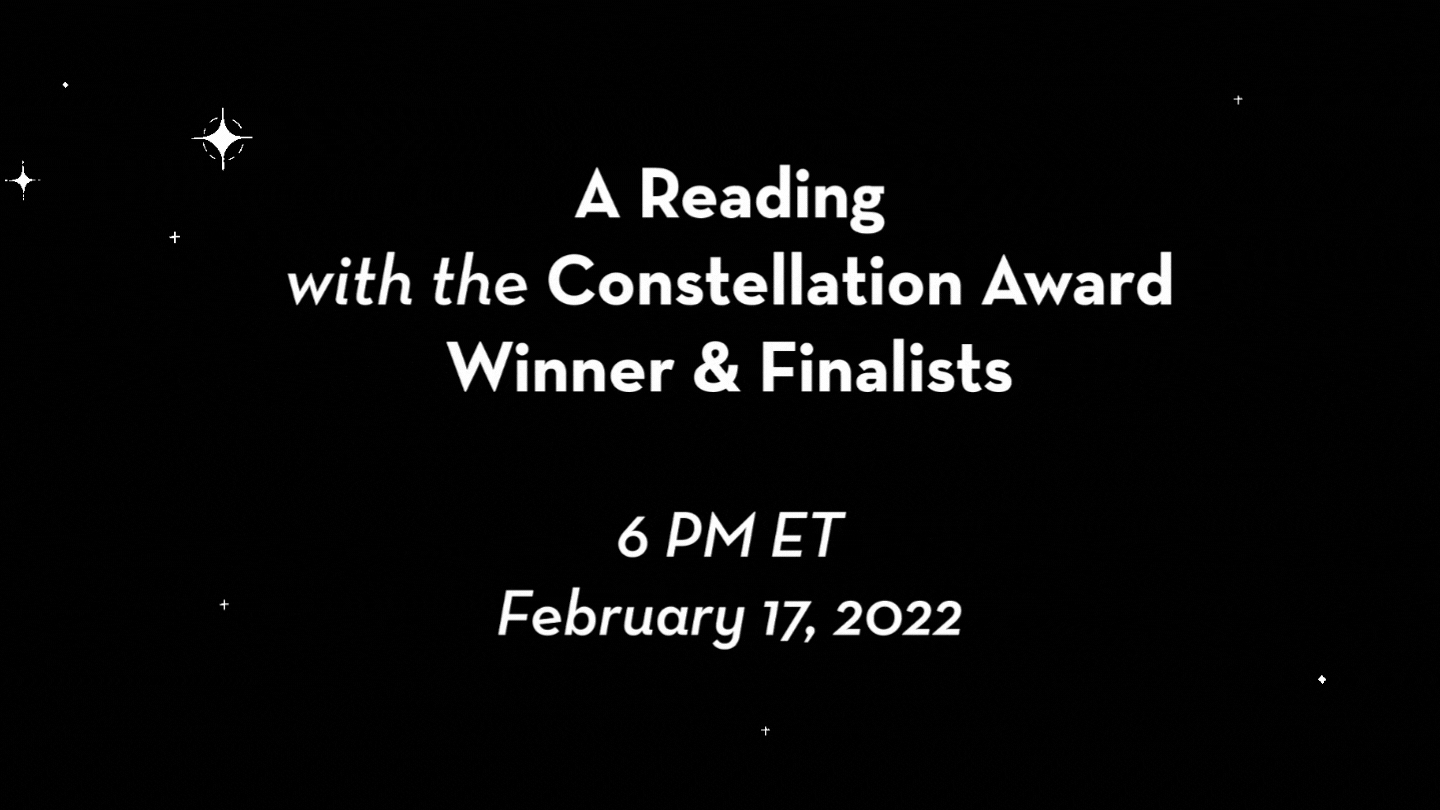 The event will feature readings by Ayodele Nzinga, Krystal A. Smith, Matt Sedillo, Salomé Marejada, and Raquel Salas Rivera.
Underwritten by Penguin Random House for 2021 and 2022, the annual Constellation Award is given to honor an independent literary press that is led by and/or champions the writing of people of color, including Black, Indigenous, Latinx, and Asian American & Pacific Islander (AAPI) individuals for excellence in publishing.
This event is not fully bilingual. La Impresora, located in Puerto Rico, is a Spanish-language publisher whose invited reader will share poems in Spanish, followed by a reading of those poems translated into English.
Automated closed captioning will be available for this event. If you have other accessibility requests, please contact Chelsea Kern at [email protected]
***
¡CLMP se complace en presentar esta lectura de autores publicados por la editorial ganadora y editoriales finalistas del premio inaugural Constellation Award! La editorial ganadora, Nomadic Press, y las editoriales finalistas BLF Press, FlowerSong Press y La Impresora dirán presente el 17 febrero a las 6 pm ET para compartir su trabajo y celebrar a las editoriales independientes que promueven la escritura de personas de color.
El evento contará con lecturas por Ayodele Nzinga, Krystal A. Smith, Matt Sedillo, Salomé Marejada y Raquel Salas Rivera.
Suscrito por Penguin Random House para 2021 y 2022, el premio anual Constellation Award se otorga para reconocer la excelencia de una editorial literaria independiente dirigida por personas de color y/o que promueve la publicación y la escritura de personas de color, incluidas las personas Negras, indígenas, Latinx y Asiático-americanas e isleños del Pacífico (AAPI).
Este evento no es totalmente bilingüe. La Impresora, ubicada en Puerto Rico, es una editorial en español cuyo lector invitado compartirá poemas en español, seguido de una lectura de esos poemas traducidos al inglés.