For Asian/Pacific American Heritage Month, observed annually during the month of May, we asked our members presses and literary magazines to share some of the literature by Asian American and Pacific Islander American writers they recommend reading in celebration. (Learn more about Asian/Pacific American Heritage Month.)
Poetry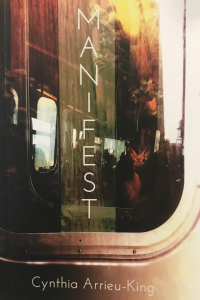 Manifest by Cynthia Arrieu-King 
Switchback Books | 2013
According to Laura Cronk, the poems in this collection are "cosmopolitan, full of wilderness, immensely attentive, and dangerously funny."
Sarabande Books | 2020
In this debut poetry collection, Chan "navigates her Filipino heritage by grappling with notions of diaspora, circumnavigation, and discovery."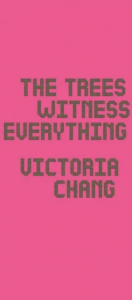 The Trees Witness Everything by Victoria Chang
Copper Canyon Press | 2022
In this poetry collection largely composed in various Japanese syllabic forms called "wakas," Chang "reinvigorates language by way of concentration, using constraint to illuminate and free the wild interior."
CavanKerry Press | 2022
Cho's poetry collection "provides a rare glimpse into the cultures of Asian America, particularly the Korean immigrant and Korean American experiences."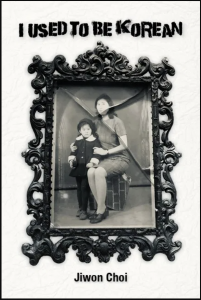 I Used to Be Korean by Jiwon Choi
Hanging Loose Press | 2021
According to Terence Winch, this collection is full of "sharp-tongued poems, often levitating on their own buoyant wit" and "propelled by New York immigrant energy, which of course makes it quintessentially American."
Each Crumbling House by Melody S. Gee
Perugia Press | 2010
In Each Crumbling House, Gee "asks about inheriting a language that isn't hers and a culture that died during the Chinese Cultural Revolution, while she tangles with the loss of her mother's culture, food, history, and home."
Acre Books | 2022
In her third poetry collection, Le "sheds light on the experience of being the daughter of Vietnamese refugees in today's sometimes tense and hostile America."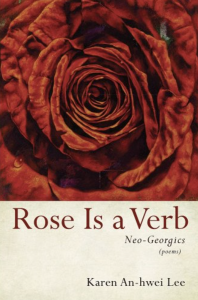 Rose Is a Verb: Neo-Georgics by Karen An-Hwei Lee
Slant Books | 2021
In this collection Lee, "inspired by Virgil, has created her own dense, richly-layered collection of 'Neo-Georgics,' constituting an extended exploration of such motifs as happiness, olive groves, vineyards, soil chemistries, the seacoast, and the birth of trees."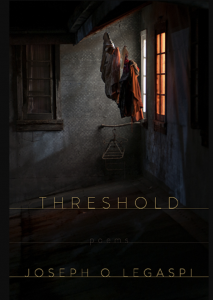 Threshold by Joseph O. Legaspi
CavanKerry Press | 2017
Legaspi's poetry collection "celebrates various courageous outsets across boundaries—bodily, filial, marital, even biblical."
Four Way Books | 2023
In this poetry collection, Leigh "strives to reconcile the disconnect between her past and her present as she confronts the inherited violence mired in the body's history."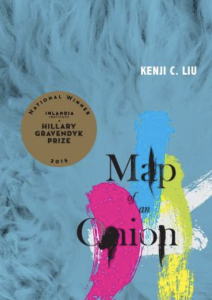 Map of an Onion by Kenji C. Liu
Inlandia Institute | 2016
In these poems, "family history structures, and is structured by, histories of migration, colonialism, and violence, yet Liu finds in the interstices of those structures a space of profoundly personal exploration."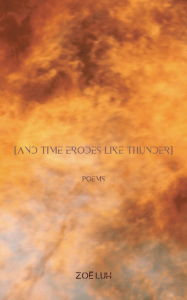 [and time erodes like thunder] by Zoë Luh
Assure Press | 2020
In her debut poetry collection, Luh "powerfully chronicles one mixed-race, Chinese-American's emotional response to the trauma experienced in her family."
Ugly Duckling Presse | 2019
This poetry collection "is a satire on production and feminism and acts as an antithetical or opposition to male's prolixity on the canvas of literary canon."
Hub City Press | 2021
In her debut collection, Nobile "grapples with the history of transnational adoption, both her own from South Korea and the broader, collective experience."
nature felt but never apprehended by Angela Peñaredondo
Noemi Press | 2023
Peñaredondo's collection "synthesizes poetry, lyric prose, fragmented creative nonfiction, and visual art," voyaging "through the junctures of gender and environmental injustices, and its connections between Philippines' histories of foreign invasions and intimacies of survivorhood.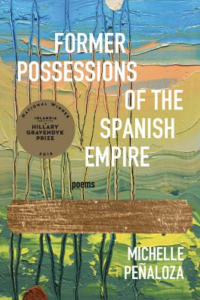 Former Possessions of the Spanish Empire by Michelle Peñaloza
Inlandia Institute | 2019
This debut poetry collection "explores questions of grief and violence, and negotiates loss across landscapes and spans of time."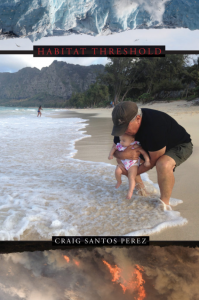 Habitat Threshold by Craig Santos Perez
Omnidawn | 2020
Perez's poetry collection "explores his ancestry as a native Pacific Islander, the ecological plight of his homeland, and his fears for the future."
Copper Canyon Press | 2021
The poems in Rao's debut collection "explore the complexities of family, cultural identity, and coming of age."
Copper Canyon Press | 2023
This hybrid collection of poems and essays "draws a powerful, necessary connection between the railroad's completion and the Chinese Exclusion Act (1882–1943)."
Fonograf Editions | 2020
This collection "is an experiment in multimodal poetics—inhabiting a synergistic blend of poetry, music, and visual art: the artist's three forms of 'voice.'"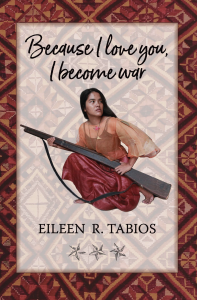 Because I Love You, I Become War by Eileen Tabios
Marsh Hawk Press | 2023
According to E. San Juan, Jr., this collection of poems and prose "weaves the semiotic subtleties of icon, index, and symbol into epiphanies and discoveries that are, indeed, new additions to our world as we know it so far."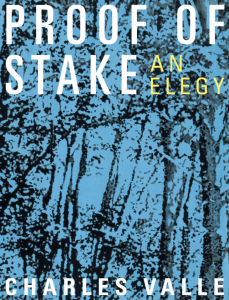 Proof of Stake by Charles Valle
Fonograf Editions | 2021
This debut collection focuses "on immigration, colonialism, and the death of the speaker's infant daughter."
Graywolf Press | 2021
A finalist for the 2022 Pulitzer Prize, this poetry collection is "a reinvestigation of chemical biological weapons dropped on the Hmong people in the fallout of the Vietnam War."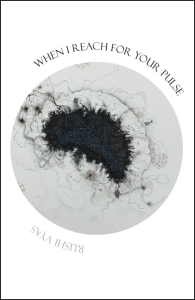 When I Reach for Your Pulse by Rushi Vyas
Four Way Books | 2023
In this debut collection, "lyric works to untangle slippery personal and political histories in the wake of a parent's suicide."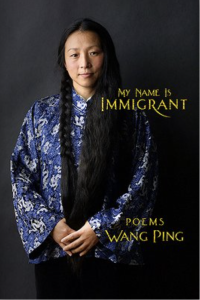 My Name Is Immigrant by Wang Ping
Hanging Loose Press | 2021
Wang's latest poetry collection is a "song for the plight and pride of immigrants around the globe."
Graywolf Press | 2023
In this collection, "one sequence deconstructs the sounds and letters of the word 'deracinations' to create a sonic landscape of micro- and macroaggressions, assimilation, and self-doubt," and a personal essay "explores the racial positioning of Asian Americans and the epidemic of anti-Asian hate."
Fiction
Split Lip Press | 2022
Submarine "tells the coming-of-age story of Subramaniam, a second-generation immigrant of Indian descent, exploring what it means to make a life in a country both insular and boundless, where dreams of home and worlds beyond and all that lies between are conceived, morphed, killed, and reborn."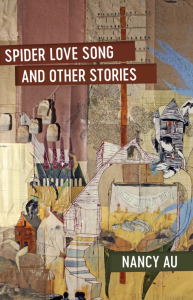 Spider Love Song and Other Stories by Nancy Au
Acre Books | 2019
The characters in these seventeen stories "endeavor to create new worlds that honor their identities and their Chinese heritage."
Santa Fe Writers Project | 2020
According to Helen Benedict, this is "a fast-paced, sexy novel about growing up, making mistakes and learning from them, written in a defiant, witty prose."
Small Beer Press | 2021
Winner of the 2022 Ray Bradbury Prize from the L.A. Times Book Prizes, this collection features "nineteen sparkling stories that weave between the lands of the living and the lands of the dead."
The Parted Earth by Anjali Enjeti
Hub City Press | 2021
Enjeti's debut novel "is a heartfelt and human portrait of the long shadow of the Partition of the Indian subcontinent on the lives of three generations."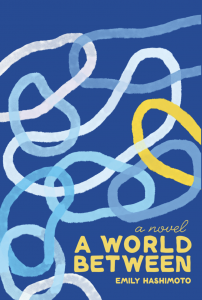 A World Between by Emily Hashimoto
Feminist Press | 2020
In Hashimoto's debut novel, "a college fling between two women turns into a lifelong connection—and spells out a new kind of love story for a millennial, immigrant America."
Seasons of Purgatory by Shahriar Mandanipour
Translated from the Persian by Sara Khalili
Bellevue Literary Press | 2022
In this short fiction collection, "the fantastical and the visceral merge in tales of tender desire and collective violence, the boredom and brutality of war, and the clash of modern urban life and rural traditions."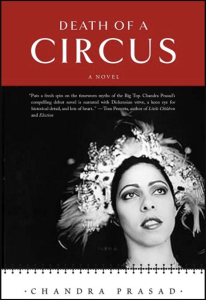 Death of a Circus by Chandra Prasad
Red Hen Press | 2006
This novel "tells the story of the Bringlebright Circus, a small fictional troupe traveling the United States in the early twentieth century, an era when circuses are falling out of favor and only the largest shows are enduring."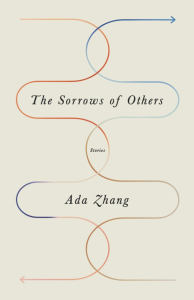 The Sorrows of Others by Ada Zhang
A Public Space Books | 2023
The Sorrows of Others is a short story collection "about people confronted with being outsiders—as immigrants, as revolutionaries, and even, often, within their own families."
Nonfiction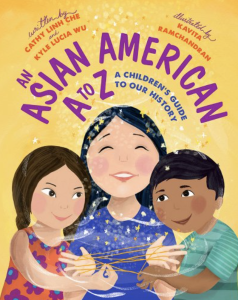 An Asian American A to Z: A Children's Guide to Our History by Cathy Linh Che and Kyle Lucia Wu
Haymarket Books | 2023
Illustrated by Kavita Ramchandran, this picture book is "a comprehensive and spirited exploration of Asian American history–its movements, cultures, and key figures–beautifully illustrated and compellingly told for readers of all ages."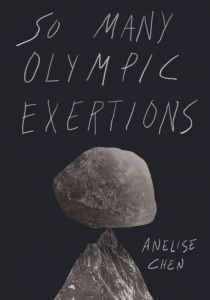 So Many Olympic Exertions by Anelise Chen 
Kaya Press | 2017
This experimental debut novel—by a recipient of the National Book Award Foundation's Best 5 under 35 award—blends "elements of self-help, memoir, and sports writing" into "a personal handbook on 'how to live.'"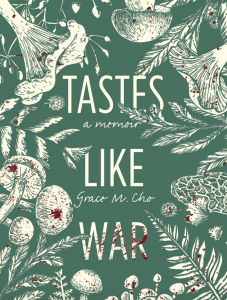 Tastes Like War by Grace M. Cho
Feminist Press | 2021
This debut memoir is "a hybrid text about a daughter's search through intimate and global history for the roots of her mother's schizophrenia."
My Chinese-America by Allen Gee
Santa Fe Writers Project | 2015
In these essays, Gee explores "how Asian-Americans view themselves in light of America's insensitivities, stereotypes, and expectations."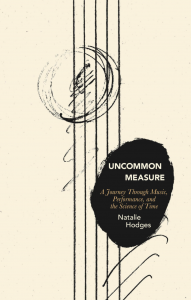 Uncommon Measure: A Journey Through Music, Performance, and the Science of Time by Natalie Hodges
Bellevue Literary Press | 2022
Concert solo violinist Hodges "traces her own passage through difficult family dynamics, prejudice, and enormous personal expectations to come to terms with the meaning of a life reimagined."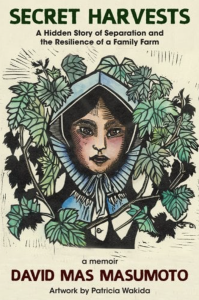 Secret Harvests: A Hidden Story of Separation and the Resilience of a Family Farm by David Mas Masumoto
Red Hen Press | 2023
Illustrated by Patricia Miye Wakida, this memoir uncovers "family secrets that bind us to a sense of history buried in the earth that we work and a sense of place that defines us."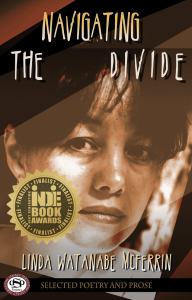 Navigating the Divide by Linda Watanabe McFerrin
Alan Squire Publishing | 2019
This multi-genre collection "sets out to attempt its namesake, to 'navigate the divide'–between spiritual and physical, between thought and desire, between individual and collective."
Ugly Duckling Presse | 2022
This memoir is a "many-threaded narrative" that "sounds the depths of personal, mineral, and geopolitical histories of Vietnam."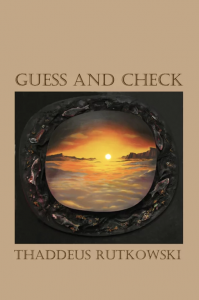 Guess and Check by Thaddeus Rutkowski
Gival Press | 2022
This memoir is "a creative look at the life of a biracial boy—later seen as a young man—who adjusts with difficulty to lessons learned from the behavior of his parents and the people around him."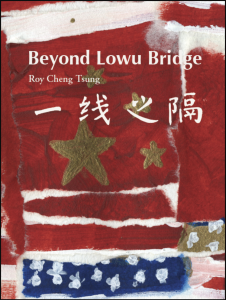 Beyond Lowu Bridge by Roy Cheng Tsung
Passager Books | 2014
This memoir "chronicles Roy Cheng Tsung's 20 years in Communist China, after having spent his first 12 years growing up as a typical American boy in New York City."
Literary Magazines
Cincinnati Review | 2022
This poem begins, "Like the apartment number you memorize. Like your favorite item on the lunch menu."
New Note Poetry | 2022
This poem begins, "where the sun first lands, / eyes kept sharp for an inscription / of shade, day by week by…"

"Antisocial Social Club" by Michael Chang
Cincinnati Review | 2022
This poem begins, "banish the word offering—i prefer payment / ur likes are insincere / at dream state university…"
The Hopkins Review | 2023
This short story begins, "I called a friend and asked to be picked up from Home Depot, where I'd spent all afternoon pushing my cart through the gardening section, picking up whatever looked sturdy and useful."

"A Wolf's Heart" by O Thiam Chin
Vita Poetica | 2023
This story begins, "The boy was told not to touch anything. And so far, he hadn't touched anything he wasn't curious about in the two rooms he had walked into."
The Hopkins Review | 2022
The poem "Starting with Eye, Long, And, Down, Wall, and Shelf" begins, "Who invented the shelf / and did they identify need / or eyeball nature—say a low tide— / that sparked a longing?"
Tahoma Literary Review | 2022
This story begins, "Quail eggs nestle inside a cedar box on a bed of shaved wood chips. Yeonsoo likes her eggs to feel at home until she boils them to death."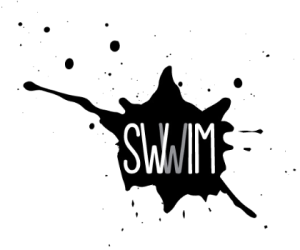 "halmoni (grandma)" by Erin Kim
SWWIM | 2022
This poem begins, "crescent moons fall from my silver clipper / with faint clicks, building a pyre / on warm ondol floorboards."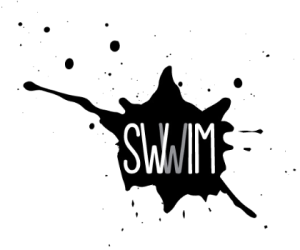 "I Wake up to the News" by Xiaoly Li
SWWIM | 2023
This poem begins, "A photo on my cellphone—a mother holding her newborn baby / whose head is wrapped in gauze."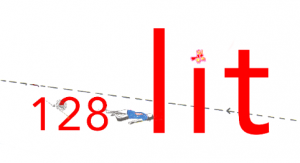 "Sapphic Fragment 41" by Angie Sijun Lou
128 Lit | 2023
This poem begins, "Each day I am faced with / a choice: catharsis is a private act, conceal or disclose, both / ways end with…"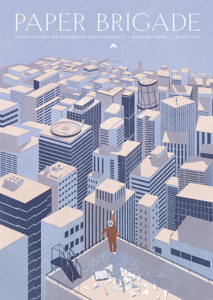 "I Am a Bombay on the Move" by Diane Mehta
Paper Brigade | 2019
This essay begins, "I didn't know I was Jew­ish until my fam­i­ly left India in 1973 and my moth­er signed me up for Sun­day school at the local syn­a­gogue in New Jer­sey."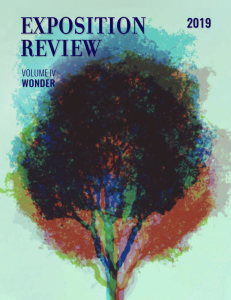 "Kokoro Yasume" by Mia Nakaji Monnier
Exposition Review | 2019
This essay begins, "The ghosts sit on the bookshelf beside my desk, wild-haired, wearing silk. I look at their faces, a kabuki brand of comic sternness, hoping they'll tell me something, knowing they can't."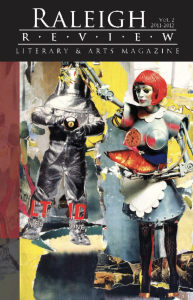 "Eating Bone" by Shabnam Nadiya
Raleigh Review | 2011
This flash fiction begins, "Disha hadn't walked out of the house in anger, she never did. She waited until some time had passed, wrapped her sari around herself neatly, pulled her hair into the accustomed knot (though tighter than usual), checked her purse and mumbled something about going to see her tailor."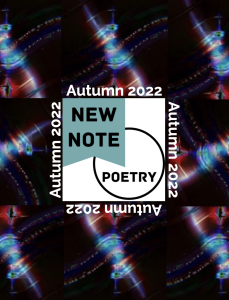 "Hindi Class, 1971" by Meera Parasuraman
New Note Poetry | 2022
This poem begins, "My pencil is poised / over a wastebasket / I'm sharpening it with a half-blade…"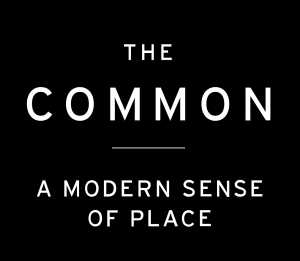 Reading List: Asian American and Pacific Islander Heritage
The Common
This reading list features "selected works that speak to Asian American and Pacific Islander heritage," including poetry by Darien Hsu Gee, fiction by Cleo Qian, and nonfiction by Stephanie Minyoung Lee.

"Pa' Huele" by Alfonso Sito Sasieta
Vita Poetica | 2023
This poem begins, "My hermeneutics are consistently poor / & whether I am reading the Word / or dowsing my head below…"
Paper Brigade | 2021
This essay begins, "I approached my first Yom Kip­pur with trep­i­da­tion. It was not the idea of atone­ment that I feared, but the prospect of fast­ing, of choos­ing to go hun­gry."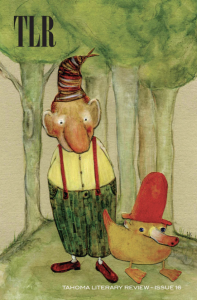 "Disorientation" by Jessica Yuan
Tahoma Literary Review | 2020
This poem begins, "If I make it this far. / If I make it home to the sublet / with styrofoam paneling the shower / and five women hiding the hotplate."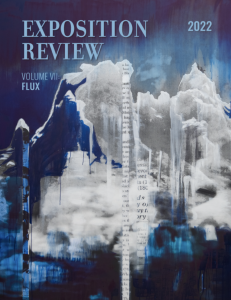 "Unstable Relationship" by Lucy Zhang
Exposition Review | 2022
This flash fiction begins, "We're making papier-mâché birds in art class, ripping strips of newspaper and smearing glue over our fingers."