During Election Week, we asked our member presses—all independent publishers and literary magazines—to recommend books about peace, reconciliation, justice, protest, and the complexity of life in America. 
Red Hen Press; 2018
According to Publishers Weekly, this book offers "timely insights… into the despair stalking American public life."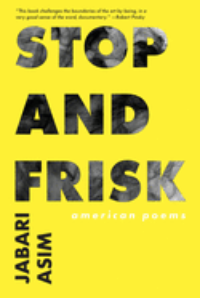 Stop and Frisk: American Poems by Jabari Asim
Bloomsday Literary; 2020
In this poetry collection, Asim "ruthlessly interrogates entrenched injustice and its insidious echoes," and dramatic monologues "expose the dark heart of our nation and call for a reckoning."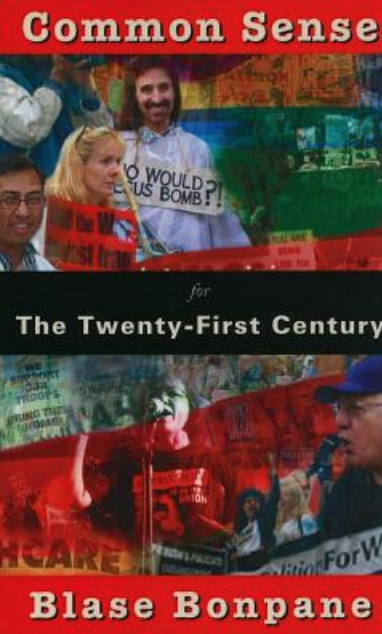 Common Sense for the Twenty-First Century by Blase Bonpane
Red Hen Press; 2005
The essays in this collection are "designed to make us conscious and aware of the power we have to build humane national and international polities."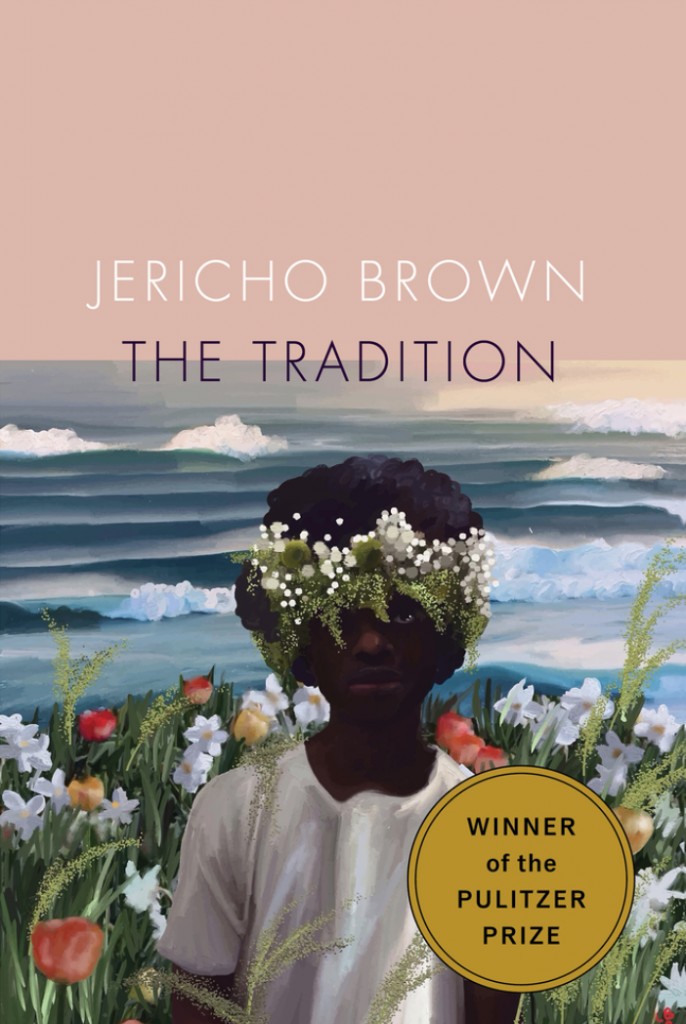 The Tradition by Jericho Brown
Copper Canyon Press; 2019
In this Pulitzer Prize-winning poetry collection, Brown "questions why and how we've become accustomed to terror… touching the very heart of our cultural crisis."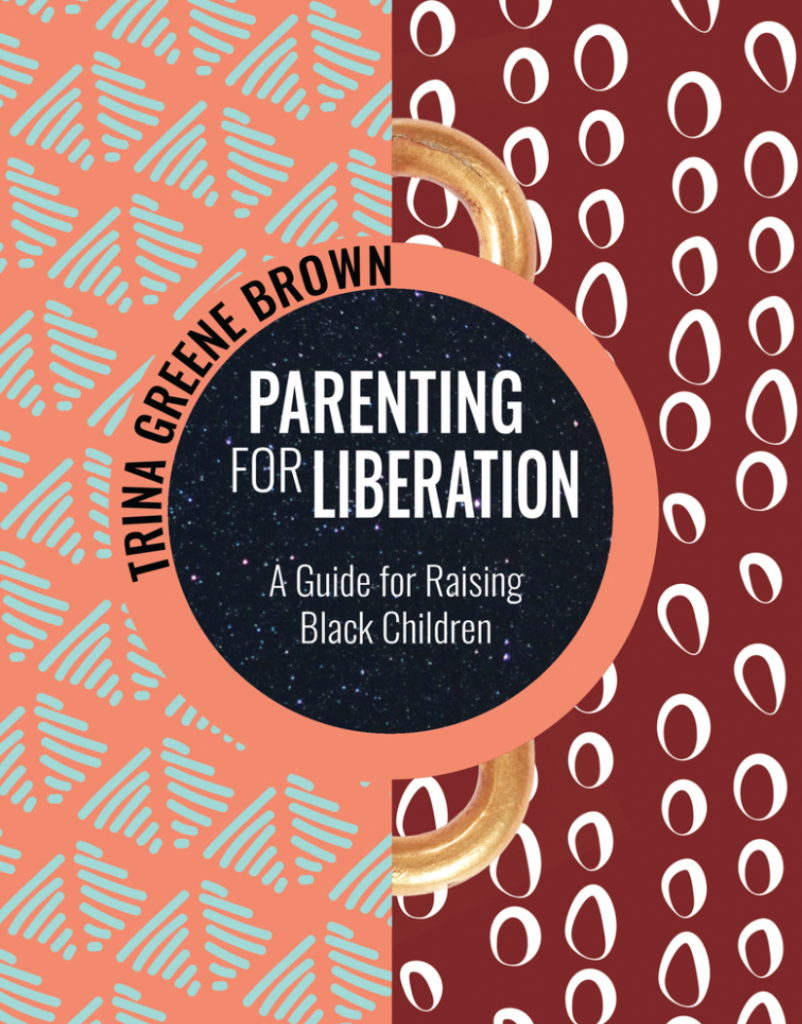 Parenting for Liberation by Trina Greene Brown
Feminist Press; 2020
This guidebook speaks "directly to parents raising Black children in a world of police brutality, racialized violence, and disenfranchisement."
Feminist Press; 1993
Edited by Akasha (Gloria T.) Hull, Patricia Bell Scott, and Barbara Smith and originally published in 1982, All the Women Are White, All the Blacks Are Men, But Some of Us Are Brave: Black Women's Studies is the first comprehensive collection of black feminist scholarship.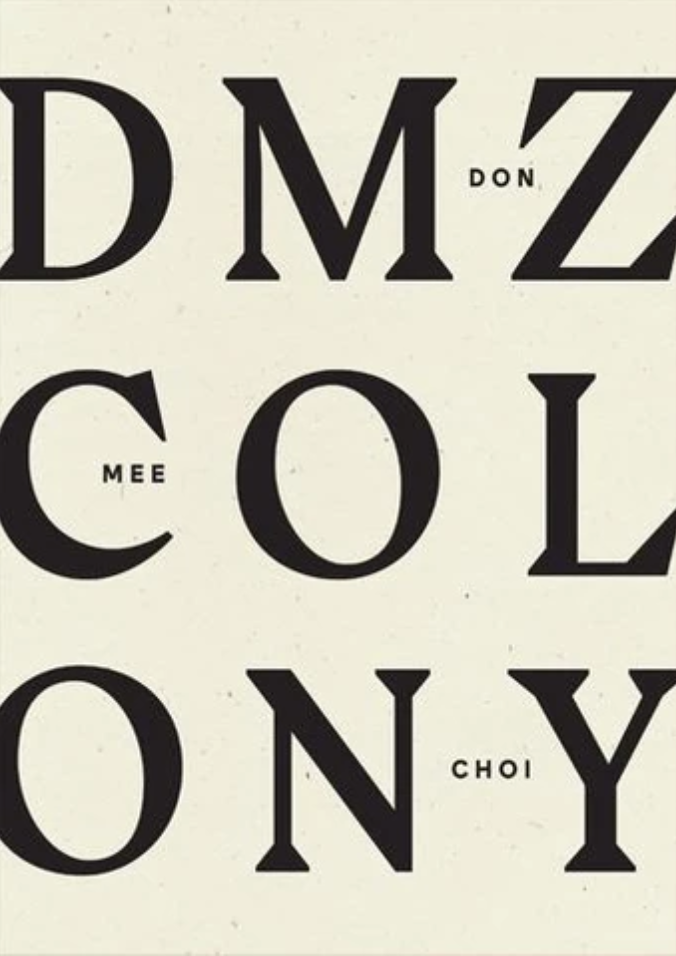 Hardly War and DMZ Colony by Don Mee Choi
Wave Books; 2016, 2020
These two poetry collections are "sister books that hold history accountable, its very presence a resistance to empire and a hope in humankind."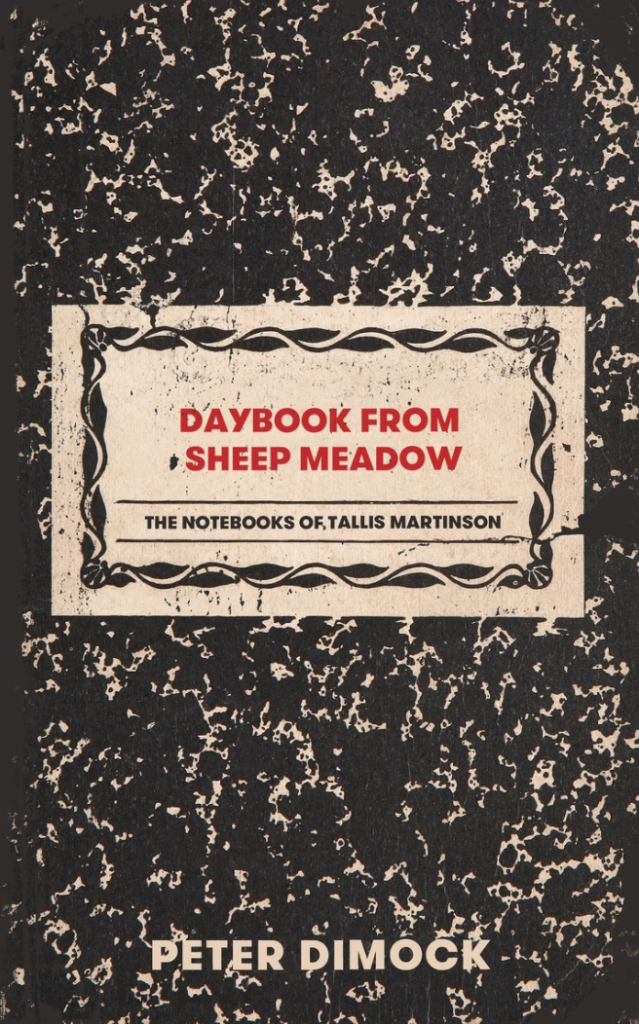 Daybook at Sheep Meadow by Peter Dimock
Deep Vellum; 2021
Dimock's latest novel "explores literature's capacity to re-plot America's political trajectory in the midst of the shuttering of empire."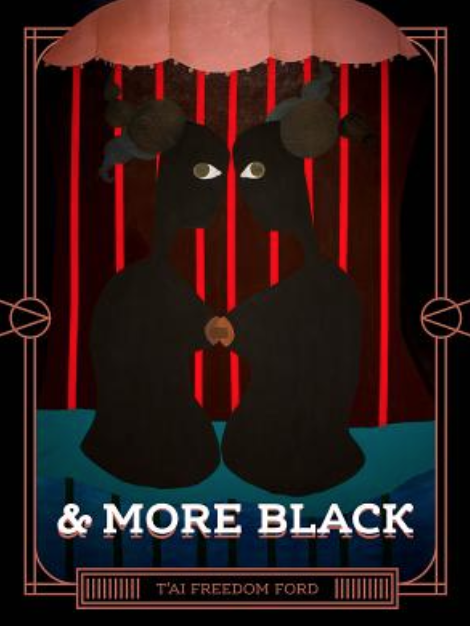 & more black by t'ai freedom ford
Augury Books; 2019
ford's second collection of poems draws inspiration from Wanda Coleman's American Sonnets and, as Terrance Hayes says, is full of "propulsive, poly-vocal, poly-verbal gems" and holds "spectacular spells, songs, and instructions for freedom."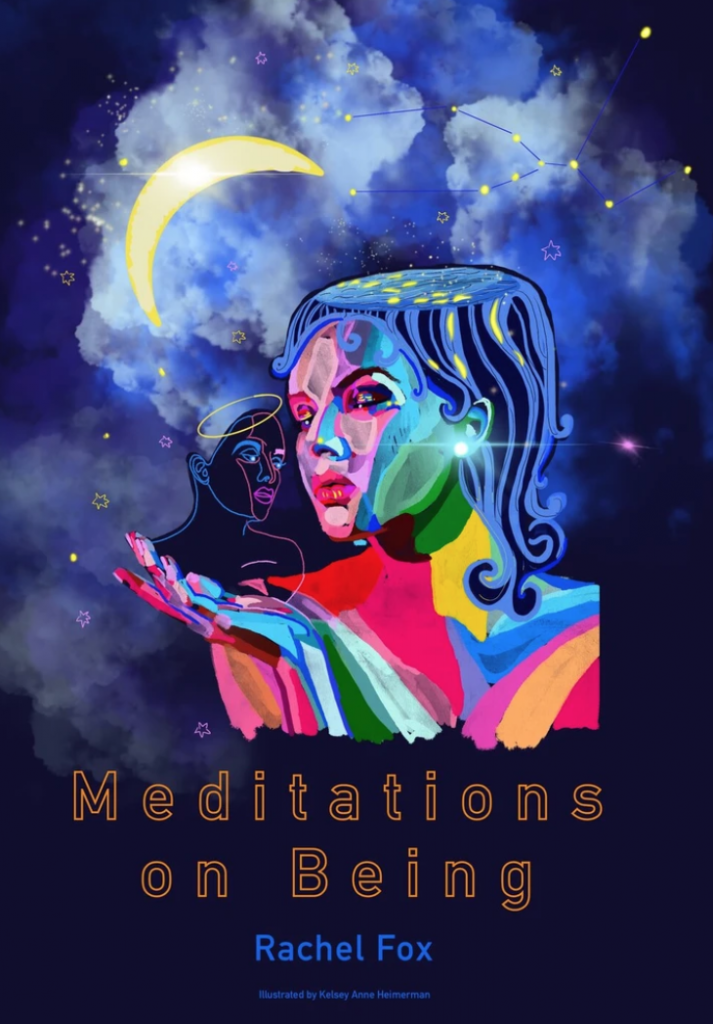 Meditations on Being by Rachel Fox
Deep Vellum; 2020
In this poetry collection, Fox "pulls readers through life's bittersweet journeys, one poem at a time, offering the reader a chance to pause, to reflect, and to breathe in the midst of the chaos of life."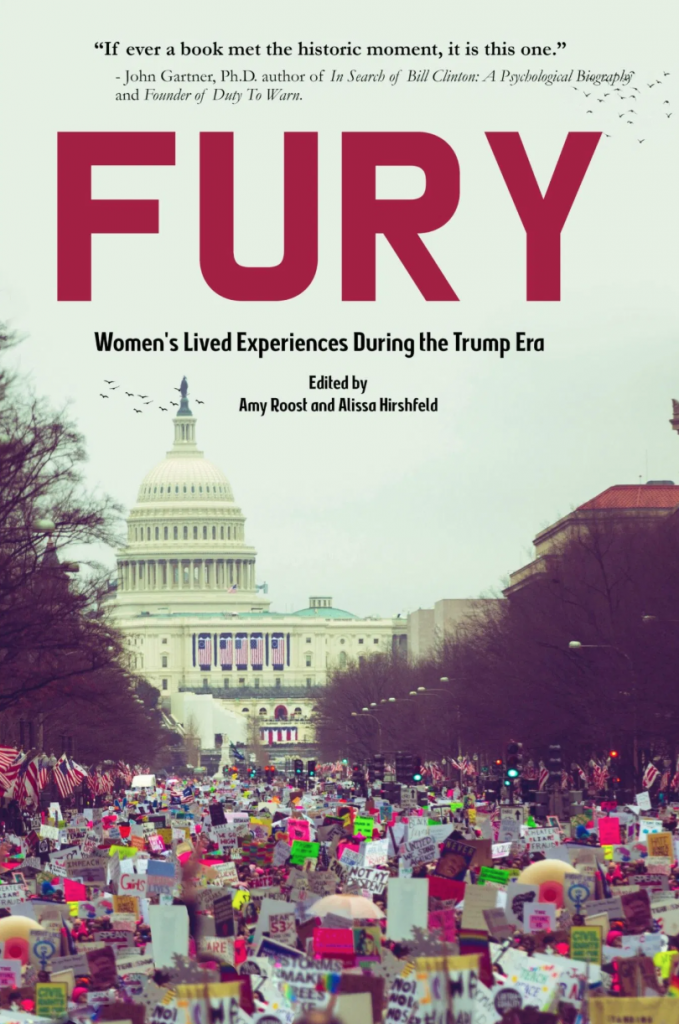 Fury: Women's Lived Experiences During the Trump Era
Regal House Publishing; 2020
Edited by Amy Roost and Alissa Hirshfield, this anthology "brings together a diverse community of women who reveal the impact Donald Trump's behavior, words, and presidency has had on each one of them, how each is confronting the problem, and how she is fighting back."
BOA Editions; 2019
Winner of the A. Poulin, Jr. Poetry Prize, this poetry collection is "rooted in the experience of living in America as a queer undocumented Filipino."
Augury Books; 2015
In this memoir, Horton "explores race and social construction in America, the forgotten lives within the prison industrial complex, and the resilience of the human spirit."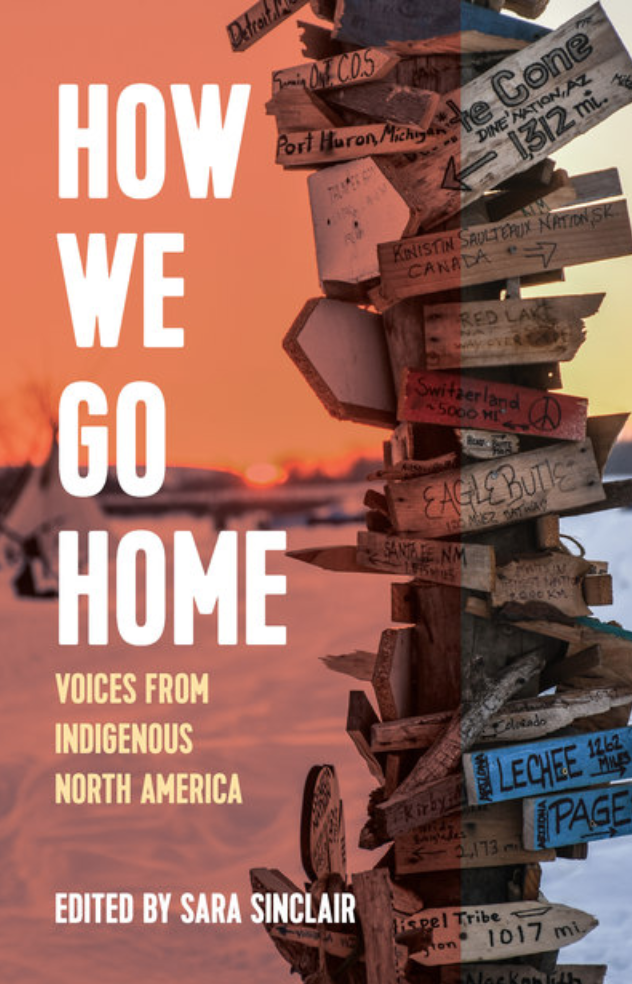 How We Go Home: Voices from Indigenous North America
Haymarket Books; 2020
Edited by Sara Sinclair, this anthology "shares contemporary Indigenous stories in the long and ongoing fight to protect Native land and life."
Lost Horse Press; 2011
Edited by Melissa Kwasny and M. L. Smoker, this anthology features contemporary poems in defense of global human rights.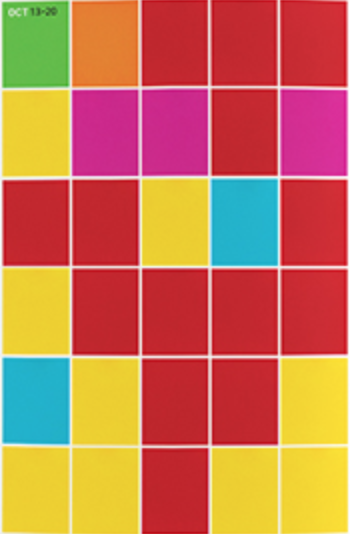 "It Is What It Is" by Richard Kraft
Siglio Press; 2021
In this four-volume set of books, Kraft "presents thousands of cards for Trump's words and actions. It is a daily reckoning, a refusal of normalcy, a bulwark against forgetting, a work of art that creates an unrelenting record of Trump's ignominious four years in office."
Wendy's Subway; 2020
The first book in the Passage Series, Glaring "investigates the things that haunt daily life and make love difficult, possible, necessary."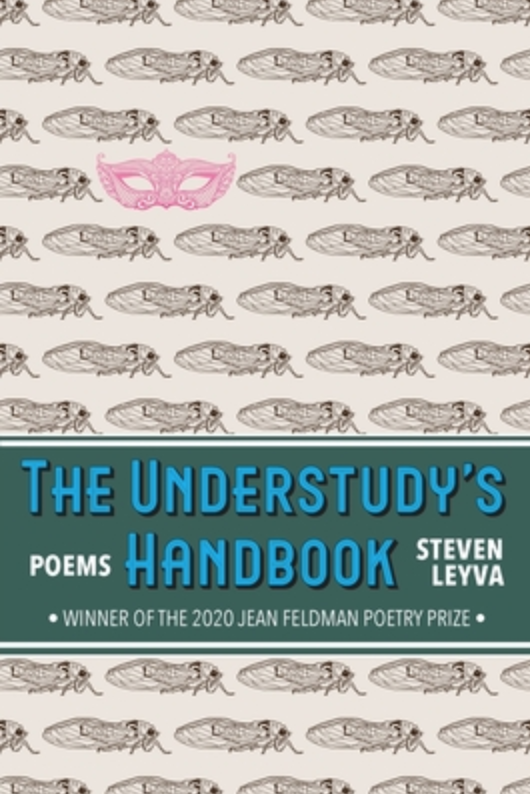 The Understudy's Handbook by Steven Leyva
Washington Writers' Publishing House; 2020
Winner of the 2020 Jean Feldman Poetry Prize, this poetry collection "reveals a sensibility forged by a growing awareness of race and class: child's joy and bafflement, a black Baltimore father's worry."
Graywolf Press; 2017
According to Krista Tippett, "Layli Long Soldier's lyrical first book, WHEREAS, explores the freedom real apologies can bring—and offers entry points for us all to histories that are not merely about the past."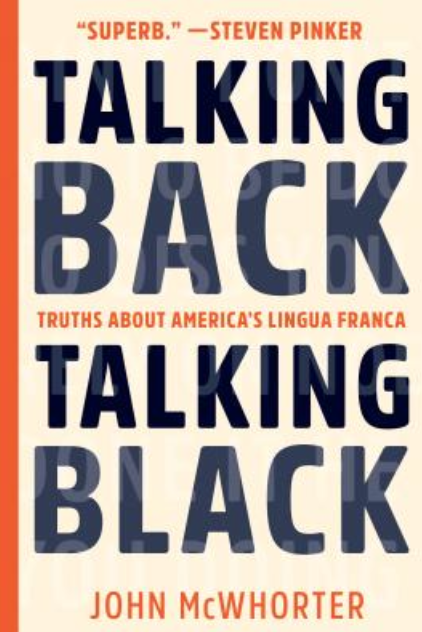 Talking Back, Talking Black by John McWhorter
Bellevue Literary Press; 2017
In this book, which was named a "Titles for the Times" selection by Literary Hub, linguist and academic McWhorter explores the fundamentals and history of Black English and "takes us on a fascinating tour of a nuanced and complex language that has moved beyond America's borders to become a dynamic force for today's youth culture around the world."
Lost Horse Press; 2019
According to Stephen Kuusisto, this poetry collection "offers us crossings—from the sacred to the profame; from light to shadow; from tutelary spirits to those who deny us."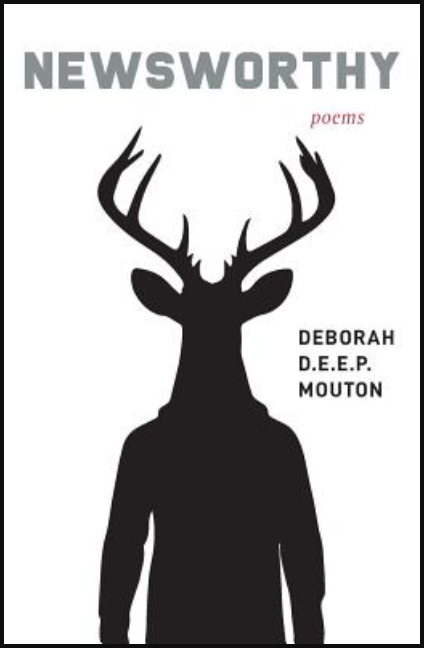 Newsworthy by Deborah D.E.E.P. Mouton
Bloomsday Literary; 2020
This poetry collection "wrestles with living in a culture infected by white supremacy where current media is distrusted, cursory, and impossible to escape."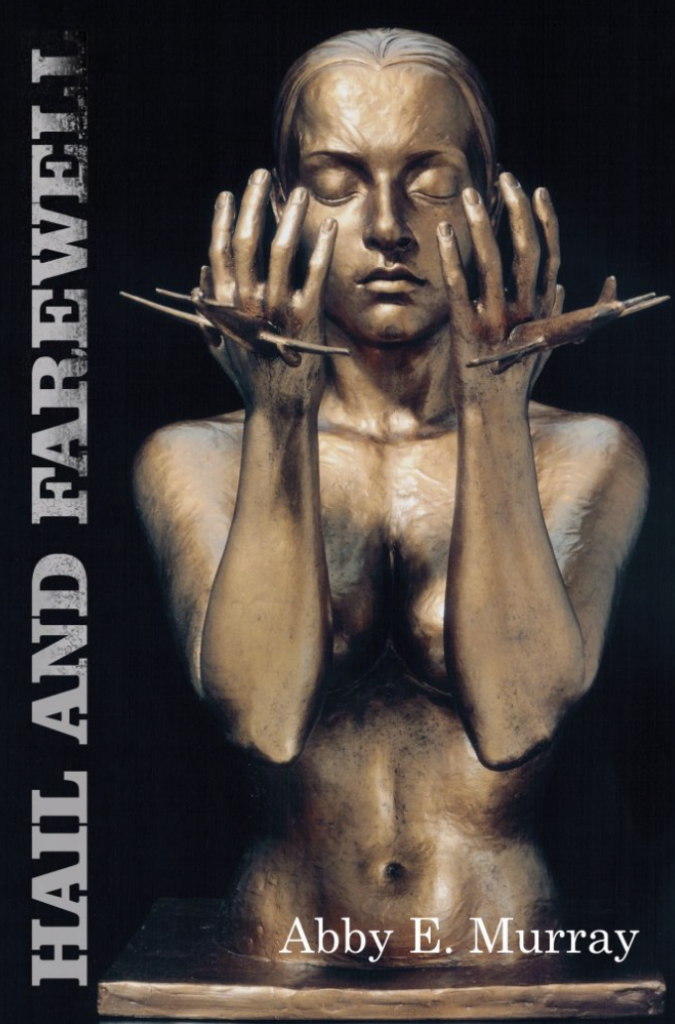 Hail and Farewell by Abby E. Murray
Perugia Press; 2019
Murray's debut poetry collection "is a bold examination of the intimate relationship between a soldier and a pacifist, bound together by choice."
Marsh Hawk Press; 2020
In this poetry collection, Newman revisits the Holocaust; Marge Piercy writes, "To make fresh powerful poems rooted in Shoah is amazing."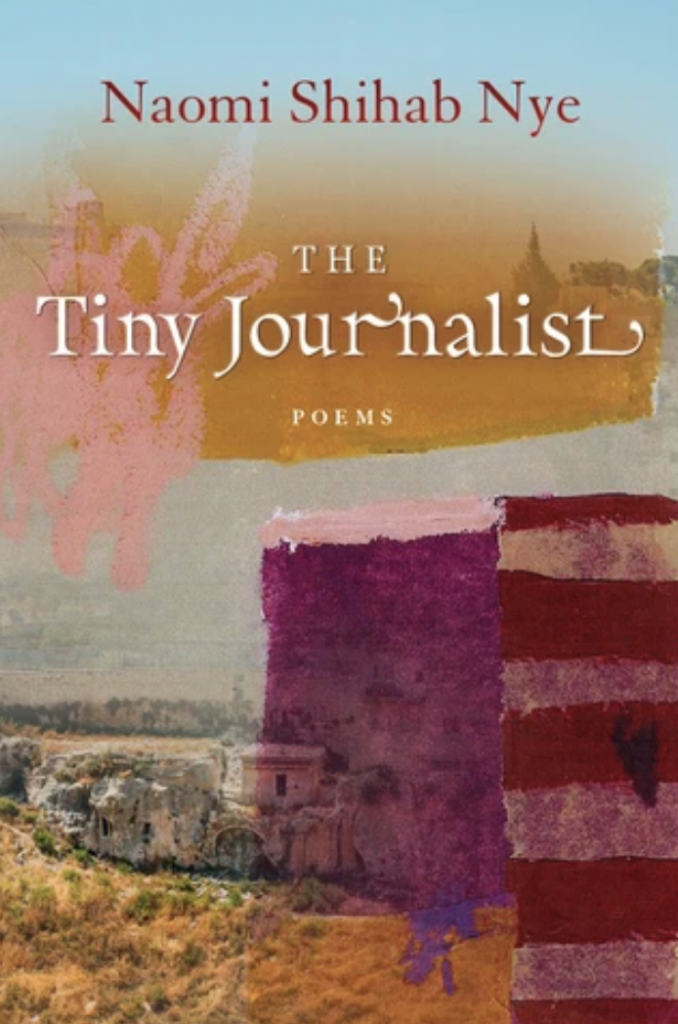 The Tiny Journalist by Naomi Shihab Nye
BOA Editions; 2019
Called by the Washington Post "a moving testament to the impact one person can have and the devastating effects of occupation," Nye's latest poetry collection for adults is inspired by the story of Janna Jihad Ayyad, a young Palestinian known for her videos of anti-occupation protests.
Bellevue Literary Press; 2007
This "beautifully written family saga about race, war, childhood illness, and romantic desire… has at its heart wounding and the struggle for hope."
One Flew Over the Kosovo Theater: An Anthology of Contemporary Drama from Kosovo
Laertes Books; 2014
Edited by Saša Ilić and Jeton Neziraj, this collection of plays is "perhaps the first full-throated response to the war in Kosovo to be published in English."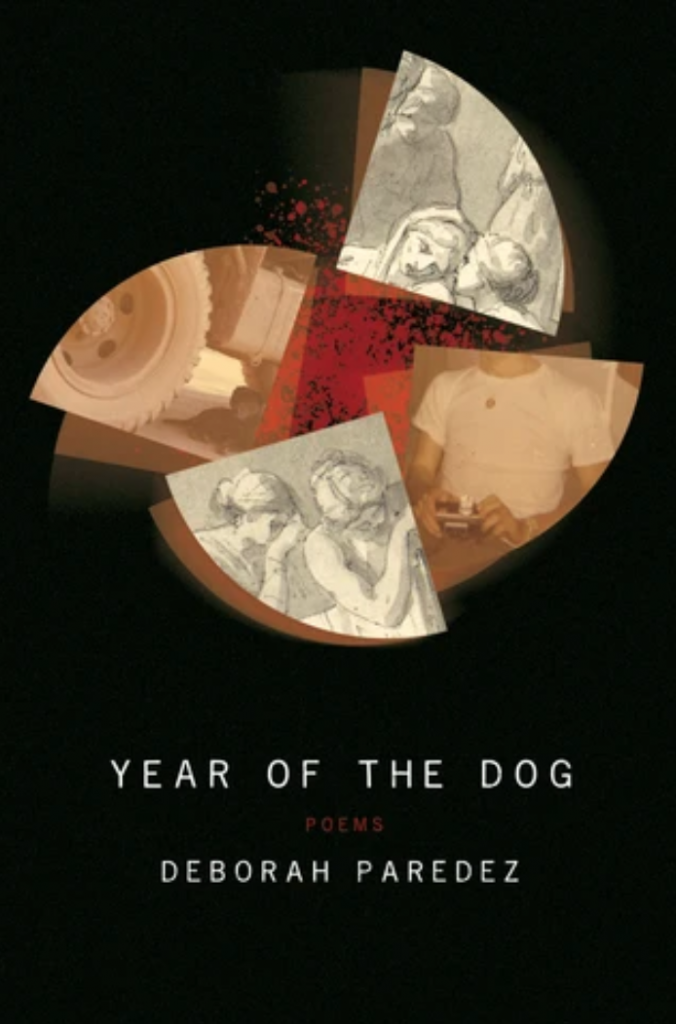 Year of the Dog by Deborah Paredez
BOA Editions; 2020
Paredez's second poetry collection "tells her story as a Latina daughter of the Vietnam War," incorporating historical texts, images, and myths and "never forgetting the outcry and outrage that women's voices have carried across time."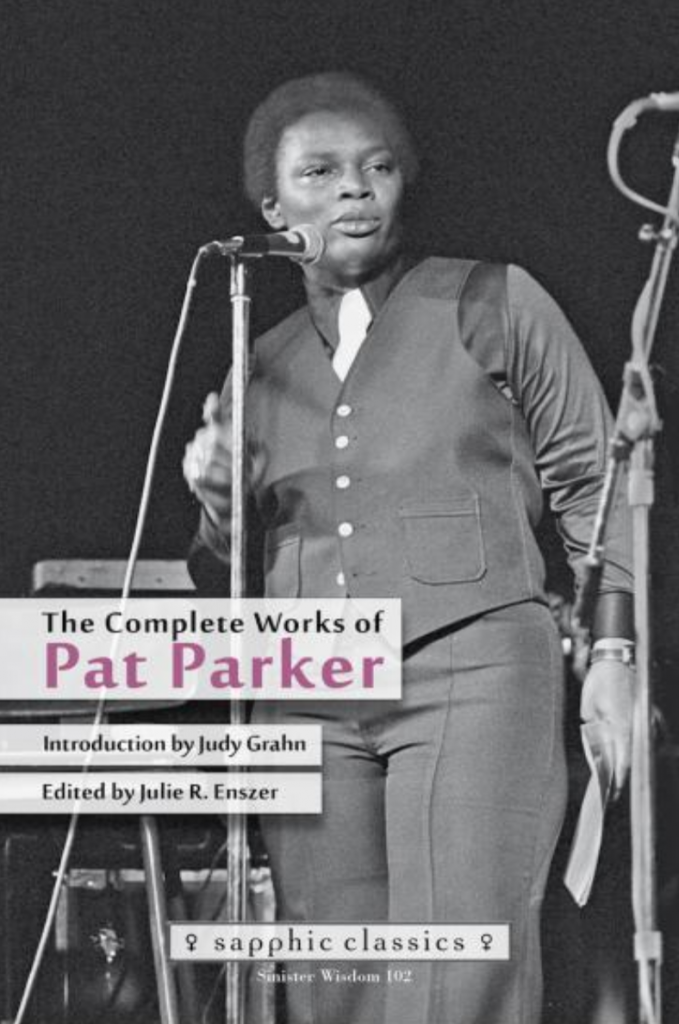 The Complete Works of Pat Parker by Pat Parker
Sinister Wisdom; 2016
This Lambda Literary Award for Lesbian Poetry–winning collection, edited by Julie R. Enszer and with a new introduction by Judy Grahn, features the published and previously uncollected poems, plays, prose of Pat Parker. Alexis de Veaux says, "With this oeuvre, we are allowed an opportunity to historicize Pat Parker's significance to black women's literary traditions, lesbian erotics, to black queer struggles and black feminisms, and to global social justice movements."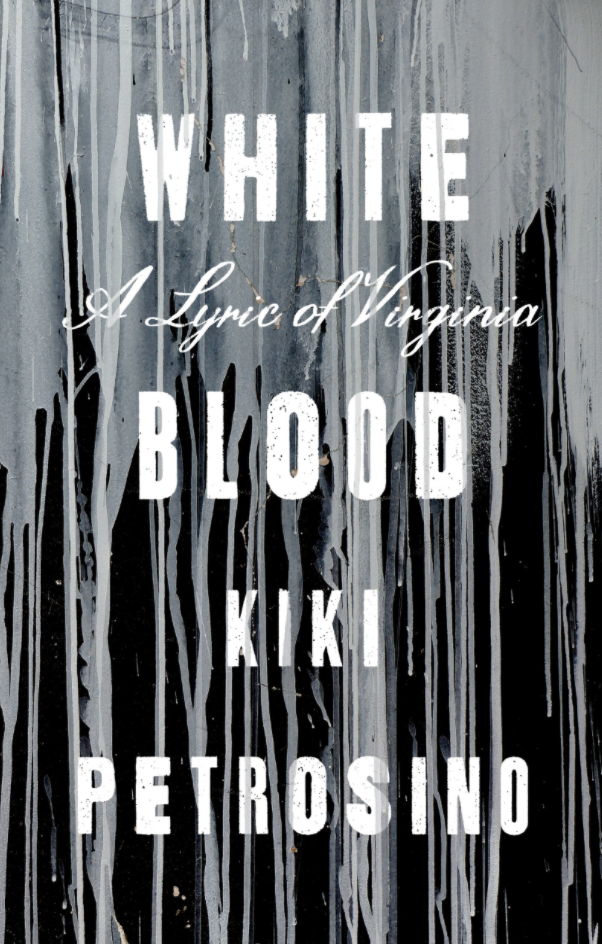 White Blood: A Lyric of Virginia by Kiki Petrosino
Sarabande Books; 2020
In her fourth poetry collection, Petrosino "turns her gaze to Virginia, where she digs into her genealogical and intellectual roots, while contemplating the knotty legacies of slavery and discrimination in the Upper South."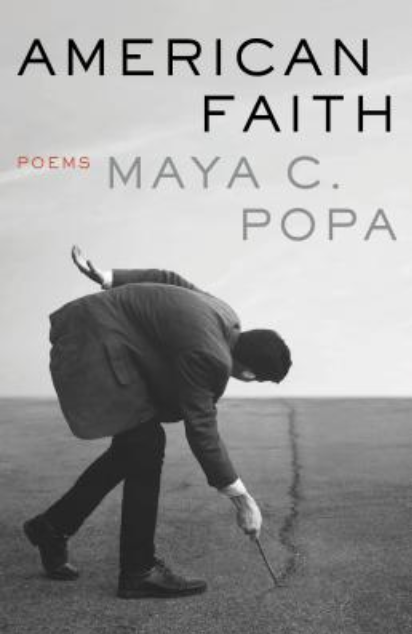 American Faith by Maya C. Popa
Sarabande Books; 2019
Popa's debut poetry collection "begins with its manifestation in our country: a destructive administration, a history of cruelty and extermination, and a love of firearms."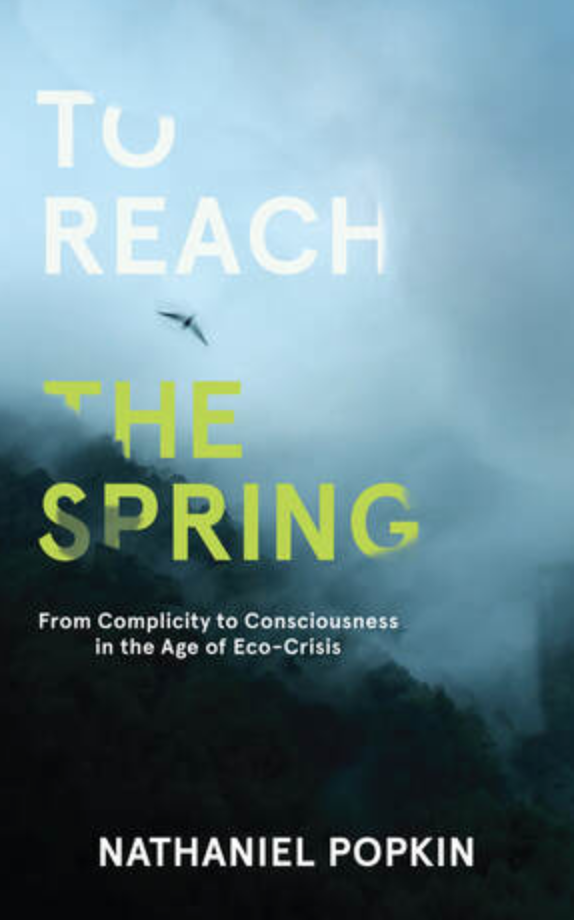 To Reach the Spring: From Complicity to Consciousness in the Age of Eco-Crisis by Nathaniel Popkin
New Door Books; 2020
Popkin's latest book asks, "In the shadow of an escalating eco-crisis—a looming catastrophe that will dwarf the fallout from COVID-19—how can we explain our society's failure to act?"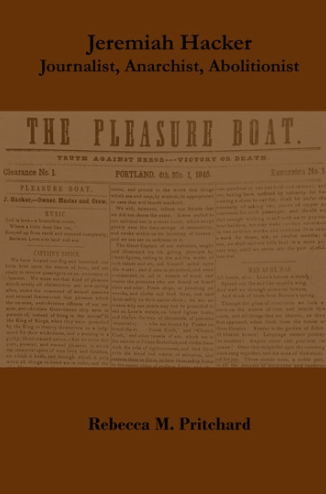 Jeremiah Hacker: Journalist, Anarchist, Abolitionist by Rebecca M. Pritchard
Frayed Edge Press; 2019
This book explores the life and work of the Maine-based writer and editor who "worked to end slavery, poverty, and inequality of women through his writing."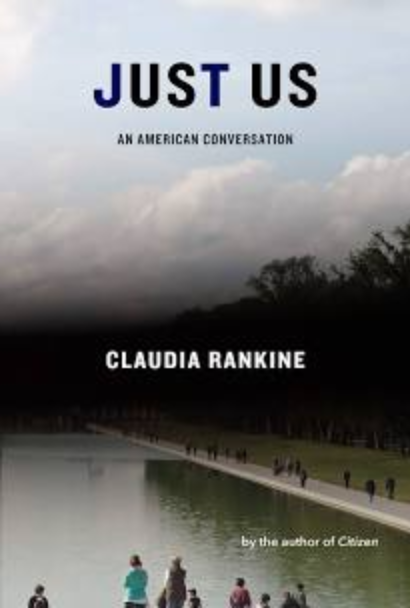 Just Us: An American Conversation by Claudia Rankine
Graywolf Press; 2020
According to Publishers Weekly, Just Us is "an incisive, anguished, and very frank call for Americans of all races to cultivate their 'empathetic imagination' in order to build a better future."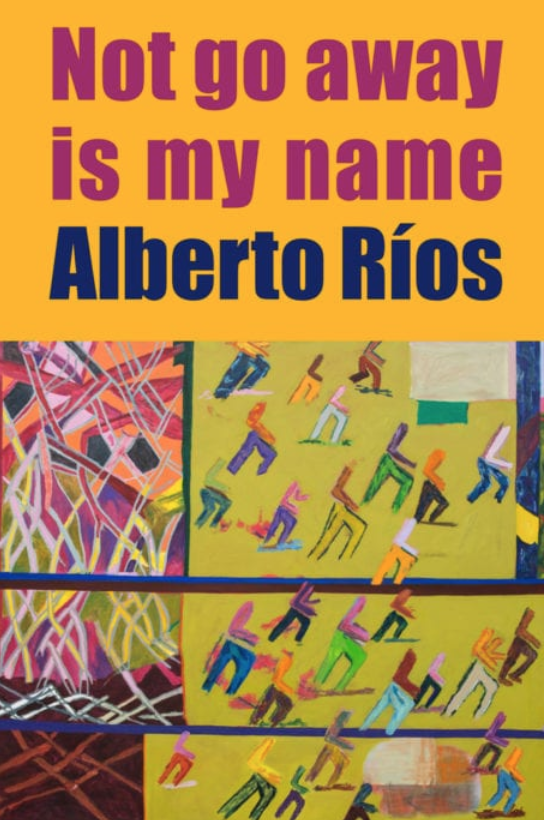 Not Go Away Is My Name by Alberto Ríos
Copper Canyon Press; 2020
Ríos's sixteenth book is "a book about past and present, changing and unchanging, letting go and holding on" in which the "borderline between Mexico and the U.S. looms large."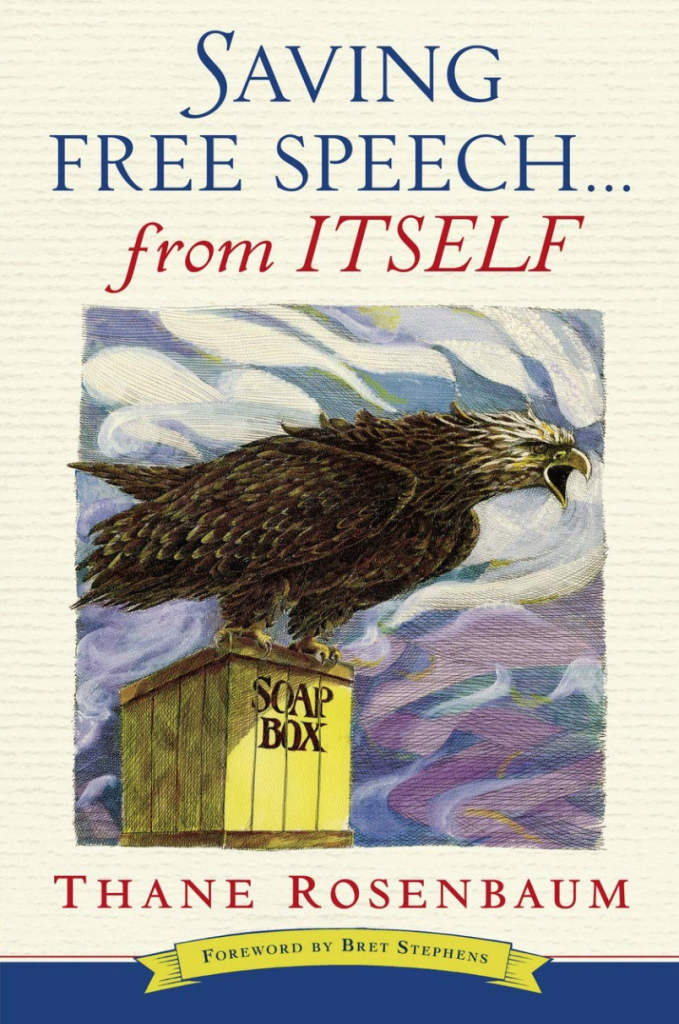 Saving Free Speech … from Itself by Thane Rosenbaum
Fig Tree Books; 2020
Featuring a foreword by Bret Stephens, Rosenbaum's book "sets the tone for the fractious discussion of how the First Amendment should be interpreted in today's society and how the free speech aspect of it should not be weaponized."
Willow Books; 2020
According to poet and literary activist E. Ethelbert Miller, this poetic biography—which is endorsed by the Martin Luther King, Jr. Estate—"has given us words that capture the thunder and sounds of protest."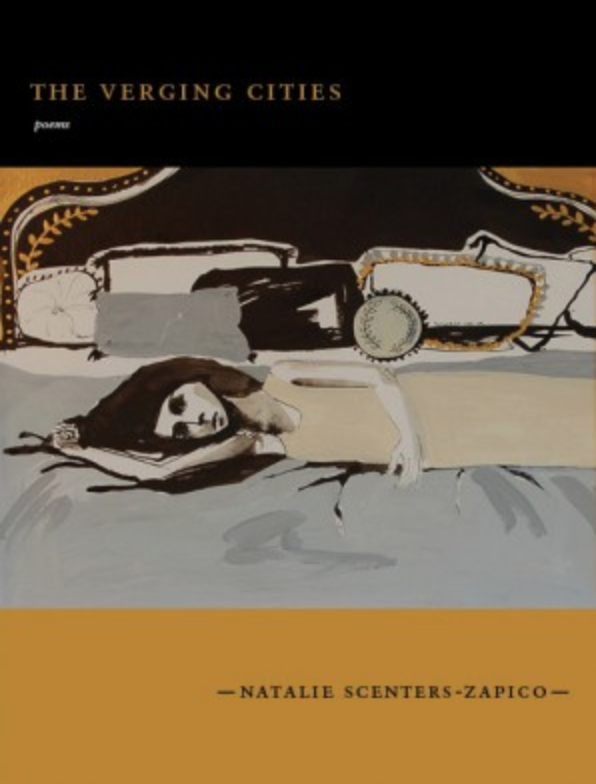 The Verging Cities by Natalie Scenters-Zapico

Center for Literary Publishing/Colorado Review; 2015
Winner of the PEN/Joyce Osterweil Award for Poetry 2017, this debut poetry collection "is filled with explorations of immigration and marriage, narco-violence and femicide, and angels in the domestic sphere."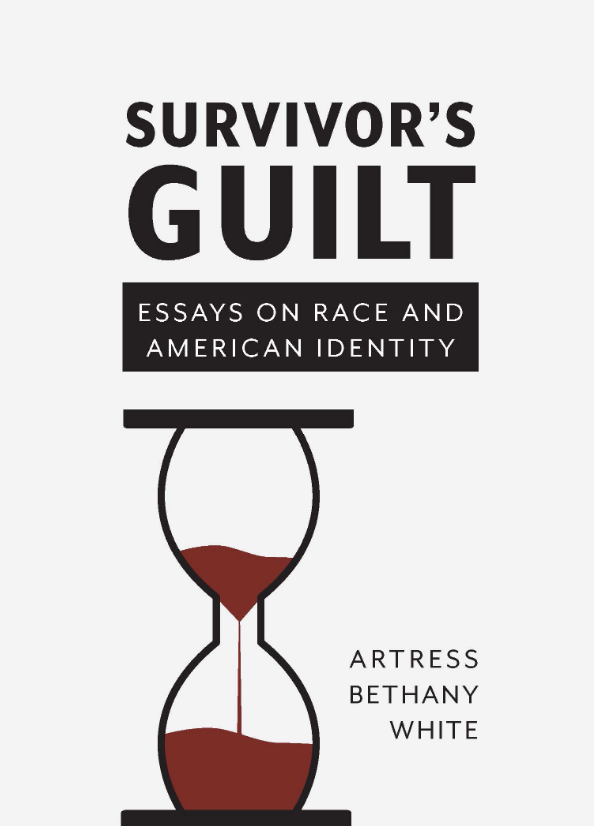 Survivor's Guilt: Essays on Race and American Identity by Artress Bethany White
New Rivers Press; 2020
In these essays, Bridgett M. Davis says, White "interrogates and informs, startles and prods, and implicates us all—forcing us to see ourselves through multi-faceted prisms of American identity."