For Native American Heritage Month, observed annually during the month of November, we asked our members—independent presses, literary journals, and others—to share with us some of the books and magazines they recommend reading in celebration.
Poetry
Copper Canyon Press | 2018
Bitsui's poetry collection "hums with the co-existence and dissonance of landscape and waste, crisis and continuity—with Navajo thought inherent to the movement of the book."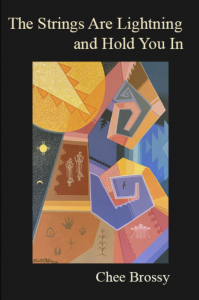 The Strings Are Lightning and Hold You In by Chee Brossy
Tupelo Press | 2022
According to Jon Davis, "History and tribal knowledge appear naturally in these poems, as do the pleasures of life on the reservation—the food, the light, the air, the sights and sounds and smells."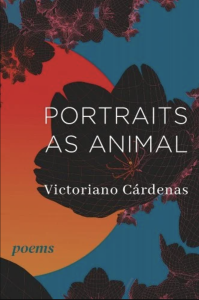 Portraits as Animal by Victoriano Cárdenas
Bloomsday Literary | 2023
In this collection "in conversation with Taos's rich artistic tradition and the brutal, binding legacy of colonization, Cárdenas writes through his transition, acknowledging that 'to become a man means a lifetime of needles like the man who raised me.'"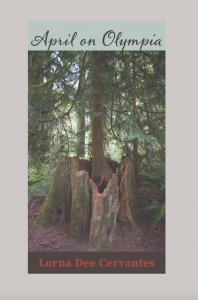 April On Olympia by Lorna Dee Cervantes
Marsh Hawk Press | 2021
According to Camille T. Dungy, Cervantes's latest poetry collection is "a keenly observed, politically charged, uncompromising tour of the poet's mind and our world."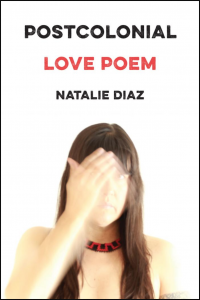 Postcolonial Love Poem by Natalie Diaz
Graywolf Press | 2020
In Natalie Diaz's Pulitzer Prize–winning second collection, "the wounds inflicted by America onto an indigenous people are allowed to bloom pleasure and tenderness."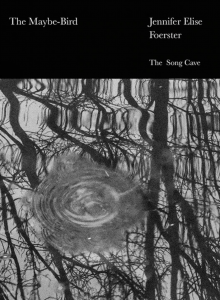 The Maybe-Bird by Jennifer Elise Foerster
The Song Cave | 2022
In this poetry collection, Foerster "uses new poetic forms and a highly conceptual framework to build these poems from myth, memory, and historical document, resurfacing Mvskoke language and story on the palimpsest of Southeastern U.S. history."
The 3rd Thing | 2023
In this poetry collection, Hart "navigates the twisting dynamics of a family that is both Native and settler."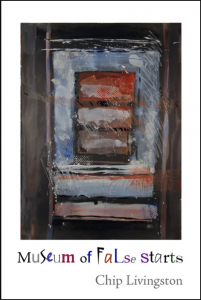 Museum of False Starts by Chip Livingston
Gival Press | 2010
According to Joy Harjo, in this poetry collection Livingston "makes a distinct trail of poems, through Mvskoke ancestral country, through the maze of American myths, through bars and parties at the edge, through disturbance and awe."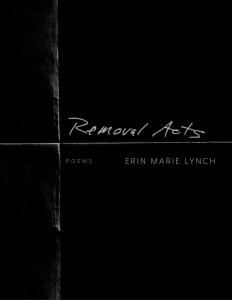 Removal Acts by Erin Marie Lynch
Graywolf Press | 2023
The poems in Lynch's debut collection "trace a path through the labyrinth of distances and absences haunting the American colonial experiment."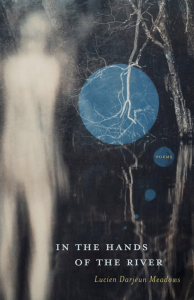 In the Hands of the River by Lucien Darjeun Meadows
Hub City Press | 2022
This poetry collection "subverts traditional poetic forms to show how a childhood for a queer boy of both Cherokee and European heritage happens within and outside dominant narratives of Appalachia."
Tupelo Press | 2021
According to Campbell McGrath, Nakanishi's debut poetry collection is "a document of lyrical witness steeped in the language, history and mythology of her native Hawaii."
Wave Books | 2022
okpik's second collection of poems, Blood Snow, tells a continuum story of a homeland under erasure, in an ethos of erosion, in a multitude of encroaching methane, ice floe, and rising temperatures.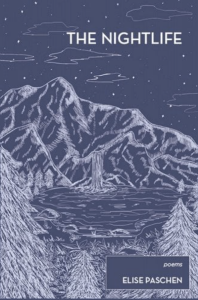 The Nightlife by Elise Paschen 
Red Hen Press | 2017
Paschen "reveals, through dream lyrics and fractured narratives, the inevitability of unrecognized desire and the drama between the life lived and the life imagined."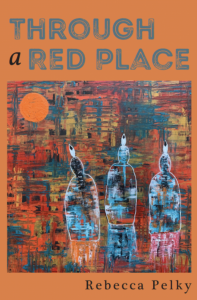 Through a Red Place by Rebecca Pelky
Perugia Press | 2021
Written in English and Mohegan, this story-in-poems "assembles the author's research into her Native and non-Native heritage in the land now known as Wisconsin" and "relates narratives of people who converged on and impacted this space in myriad ways."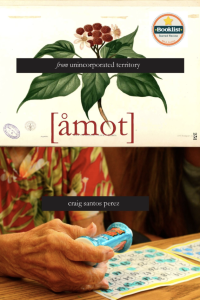 From Unincorporated Territory [Åmot] by Craig Santos Perez
Omnidawn | 2023
Winner of the 2023 National Book Award in Poetry, this book "explores how storytelling can become a symbolic form of åmot, offering healing from the traumas of colonialism, militarism, migration, environmental injustice, and the death of elders."
Lost Horse Press | 2013
According to M. L. Smoker, "no one else contemplates broncs, Chinook winds, the Wolf Teeth Mountains and forgotten creek beds in the way that Real Bird does."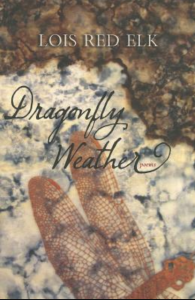 Dragonfly Weather by Lois Red Elk
Lost Horse Press | 2013
According to Alice M. Azure, these poems by Lois Red Elk "bring the reader into a primeval, watery world of warm swamps, spiraling whirl winds, and fog."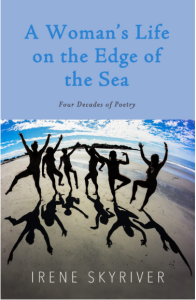 A Woman's Life on the Edge of the Sea by Irene Skyriver
Green Writers Press | 2023
In this debut collection, Skyriver "delves deep into her family and heritage and into the richness of nature and Mother Earth."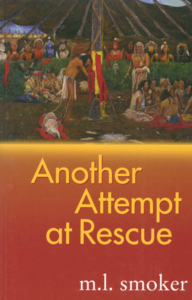 Another Attempt at Rescue by M. L. Smoker
Hanging Loose Press | 2005
The title poem in this collection begins, "And to think I had just paid a cousin twenty dollars to shovel the walk. / He and two of his buddies, still smelling of an all-nighter, arrived at 7 am to begin their work."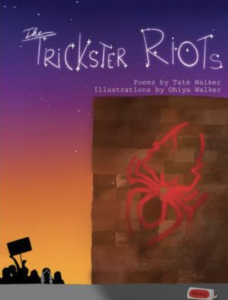 The Trickster Riots by Taté Walker
Abalone Mountain Press | 2022
In this debut poetry collection, Lakota storyteller Walker "steps into the role of a contemporary trickster to continue the purposefully disruptive legacy of a cultural icon: Iktómi, the Spider."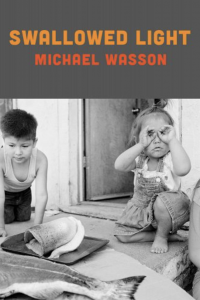 Swallowed Light by Michael Wasson
Copper Canyon Press | 2022
In this debut collection, Wasson "writes into the gaps left by a legacy of erasure—the wholly American fracture of colonialism—where the indigenous tongue is determined to bloom against its own vanishing."
Fiction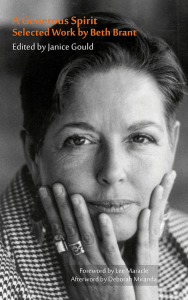 A Generous Spirit: Selected Work by Beth Brant
Sinister Wisdom | 2019
Edited by Janice Gould and a finalist for the 2020 Ferro-Grumley Award for LGBTQ Fiction from the Publishing Triangle, this selection of Brant's work is a "portrait of survival and empathy at the intersection of Native American and lesbian experience."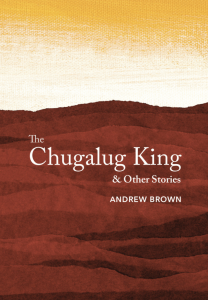 The Chugalug King & Other Stories by Andrew Brown
Passager Books | 2016
According to Margaret Osburn, the ten stories in this collection "are grisly, ironic, lyrical battles."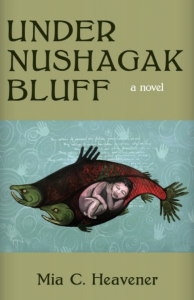 Under Nushagak Bluff by Mia C. Heavener
Red Hen Press | 2019
Heavener's novel is "a generational saga of strong, stubborn Yup'ik women living in a village that has been divided between the new and the old, the bluff side and the missionary side, the cannery side and the subsistence side."
Graywolf Press | 2022
Set in and around Flagstaff, the stories in Sinking Bell "depict violent collisions of love, cultures, and racism."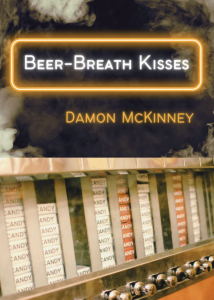 Beer-Breath Kisses by Damon McKinney
Belle Point Press | 2023
In this collection of flash fiction and nonfiction, "McKinney weaves his own family narratives within fictionalized landscapes of reservation life."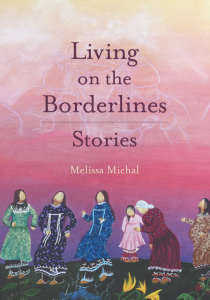 Living on the Borderlines by Melissa Michal
Feminist Press | 2019
"Both on and off the rez, characters contend with identity as contemporary Haudenosaunee peoples" in these short stories.
Nonfiction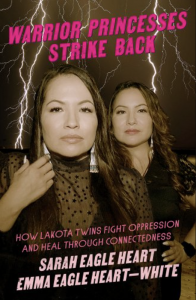 Warrior Princesses Strike Back by Sarah Eagle Heart and Emma Eagle Heart-White 
Feminist Press | 2023
"Interspersing personal memoir with radical notions of self-help and collective recovery," this forthcoming book "focuses how Indigenous activist strategies can be a crucial roadmap for contemporary truth and healing."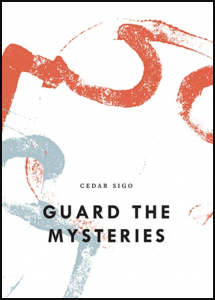 Guard the Mysteries by Cedar Sigo
Wave Books | 2021
In this compendium of five talks for the Bagley Wright Lecture Series, Sigo "plumbs the particulars of modern critique, identity politics, early influences, and poetic form to produce a singular 'autobiography of voice.'"
Grove Press | 2013
In this book, Treuer "brings a novelist's storytelling skill and an eye for detail to a complex and subtle examination of Native American reservation life, past and present."
Anthologies
Coolest Stories Press | 2023
This anthology includes the story "A Thin Line Rises" by Morgan Talty.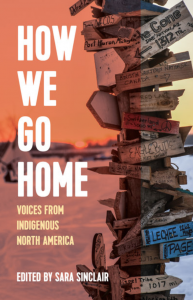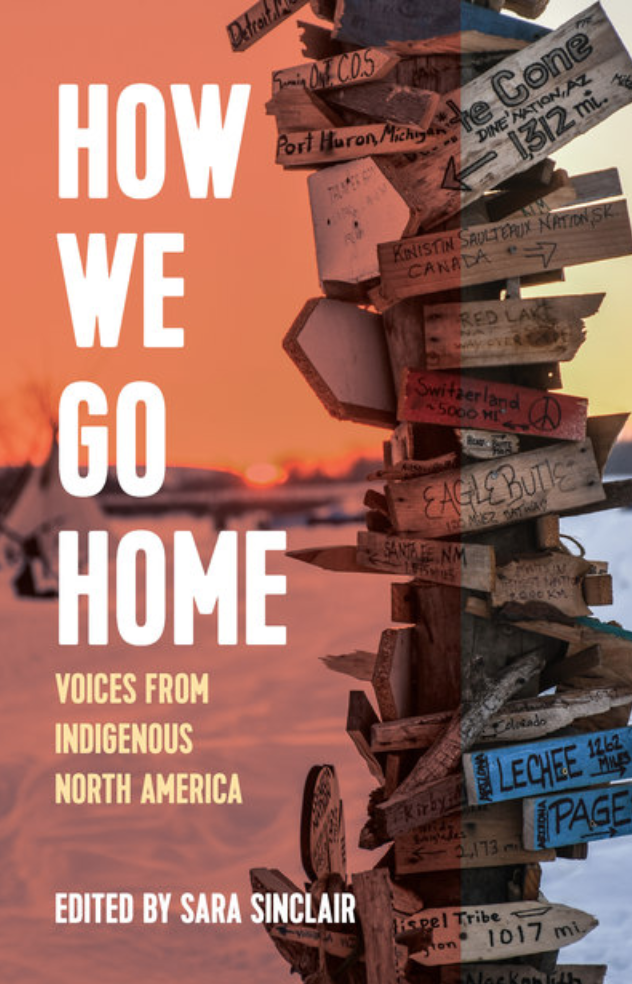 How We Go Home: Voices from Indigenous North America
Haymarket Books | 2020
Edited by Sara Sinclair, this anthology "shares contemporary Indigenous stories in the long and ongoing fight to protect Native land and life."
Akashic Books | 2010
Edited by Sarah Cortez and Liz Martínez, this noir anthology is a journey "through the north, south, east, and west of Indian Country."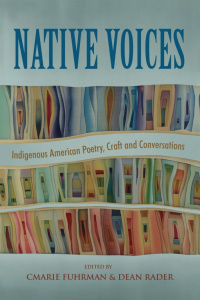 Native Voices: Indigenous American Poetry, Craft and Conversations
Tupelo Press | 2019
This groundbreaking anthology, edited by CMarie Fuhrman and Dean Rader, offers "a diverse collection of stories told by Indigenous writers about themselves, their histories, and their present."
Graywolf Press | 2018
Edited by Heid E. Erdrich, New Poets of Native Nations "gathers poets of diverse ages, styles, languages, and tribal affiliations to present the extraordinary range and power of new Native poetry."
Literary Magazines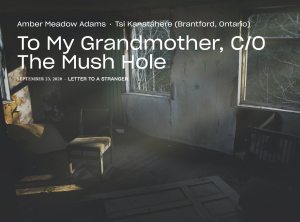 "To My Grandmother, C/O the Mush Hole" by Amber Meadow Adams
Off Assignment | 2020
This essay begins, "Your skin must be part of the swell of dust that washes us when we walk in."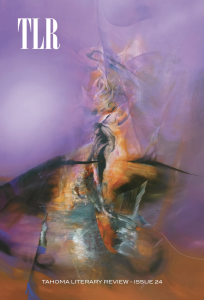 "What They Don't Teach You in Catholic School" by Amber Blaeser-Wardzala
Tahoma Literary Review | 2023
This essay begins, "Someone handed you a toothbrush and told you to brush. Someone handed you a Q-tip and told you to twist."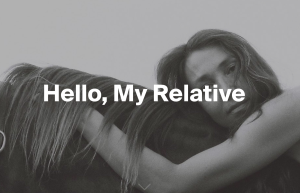 "Hello, My Relative" by Braudie Blais-Billie
Evergreen Review | 2022
This story begins, "Cleo can't sit still. She crosses and recrosses her legs, bounces her knee up and down, tugs at loose threads trailing off her pocket linings and sleeves."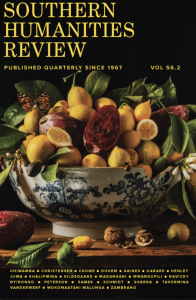 "I Tell a Friend" by Mary Leauna Christensen
Southern Humanities Review | 2023
This poem begins, "it was nice to be taken care of/ say I dozed off with my hand in the nail tech's…."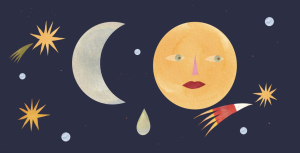 "Asterism" by Jennifer Elise Foerster
Adi Magazine | 2023
This poem begins, "Were we an echo of an invented people / who left in our wake as we fled from each other…."

"Thiohnaka (Home)" by Jim Genia
Baltimore Review | 2023
This story begins, "Henry spends the night drinking with his brothers in the kitchen, the empty cans accumulating on the table, on the counter, on the floor, until the men grow incoherent and violent, and eventually pass out."

"Dibéłchí'í (Brown)" by Leah Gaush
Inscape | 2022
This essay begins, "My skin was white. It was always white. White when I sat in class. White when I played in the cul-de-sac after school."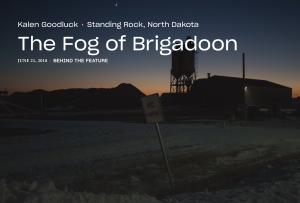 "The Fog of Brigadoon" by Kalen Goodluck
Off Assignment | 2018
This essay begins, "Cars that spun off the icy road lay scattered along both sides of highway ND-1806, sunken into snow drifts."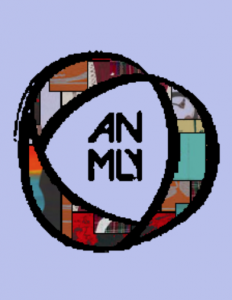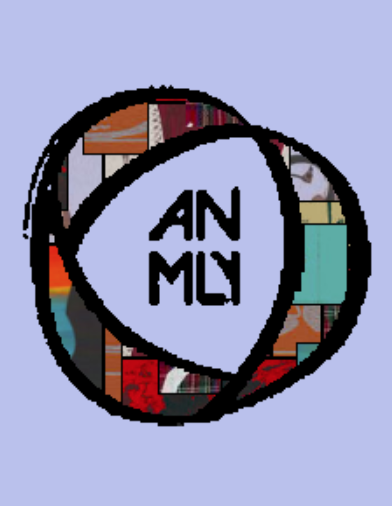 Indigenous Futures and Imagining the Decolonial
ANMLY | Issue 27
Co-edited by Raquel Salas Rivera, BBP Hosmillo, and Sarah Clark, this folio collects work by "Indigenous people and peoples impacted by colonialism to create a collection of writing and art."
"Where to? / Naqmuŋaġataqpin?" by Joan Naviyuk Kane
The Hopkins Review | 2023
This essay begins, "To amaq a child is to carry them in your parka as you go about your day: gathering clean snow to melt for clean water, retrieving or redistributing food from a cache or store or from the waters and lands you inhabit."

"Or Better Yet" by Melissa Llanes Brownlee
Cincinnati Review | 2023
According to Rome Hernández Morgan, "Llanes Brownlee captures the whirlwind of color and sound of a bustling family gathering."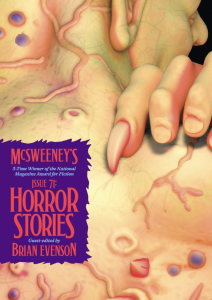 The Monstrous and the Terrible
McSweeney's | 2023
The Fall 2023 issue of McSweeney's—"a hair-raising collection of fiction that will challenge the notion of what horror has been, and suggest what twenty-first-century horror is and can be"—includes work by Erika T. Wurth, Brandon Hobson, Natanya Ann Pulley, and Stephen Graham Jones.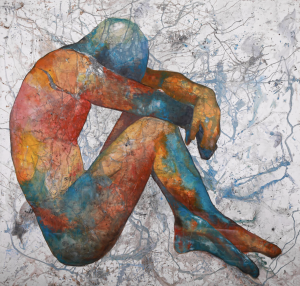 "Finding Home, Finding Normal and The Myth of Normal" by Sheana Ochoa
The Markaz Review | 2023
This review of The Myth of Normal, Trauma, Illness and Healing in a Toxic Culture by Gabor Maté, with Daniel Maté, begins, "The 21st century is a trauma-literate era, most evident in the colloquial use of the word trauma—whereas earlier, we used hardship."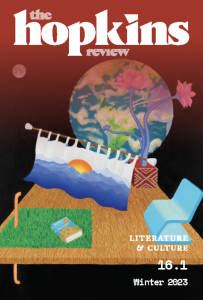 "It Bites Into You" by Gretchen Potter
The Hopkins Review | 2023
This story begins, "Marlon is being banished from his home. In the old language, home can be said in a simple way that means 'my standing house, my home.'"
ANMLY | Issue 30
Editor tanner menard says, "I sought to gently weave a space where Indigenous poets & artists who exist outside of heteronormative realms of gender & sexuality could reveal their wisdom & share their hearts with the literary community as a single but diverse chorus of voices."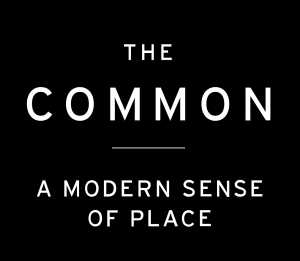 Reading List: Native American Heritage Month
The Common | 2023
This reading list features poetry by Ron Welburn and Humberto Ak'abal, nonfiction by Kabl Wilkerson, fiction by Brandon Hobson, and more.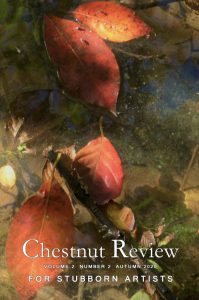 "The Empty Above" by Cathy Ulrich
Chestnut Review | 2020
This story begins, "They tell you that your sister has died, and you are lying in the bottom half of the bunkbed and looking up at the empty space above you and thinking I know, I know, I know."