For Pride Month, observed annually during the month of June, we asked the many independent literary presses and magazines that make up our membership to share with us some of the literature by LGBT+ writers they recommend reading in celebration. 
Anthologies
Feminist Press | 2021
Edited by Cynthia R. Greenlee, Kemi Alabi, and Janna A. Zinzi, this collection features "community reporting that disrupts political and social norms in order to envision a Black, queer liberated future."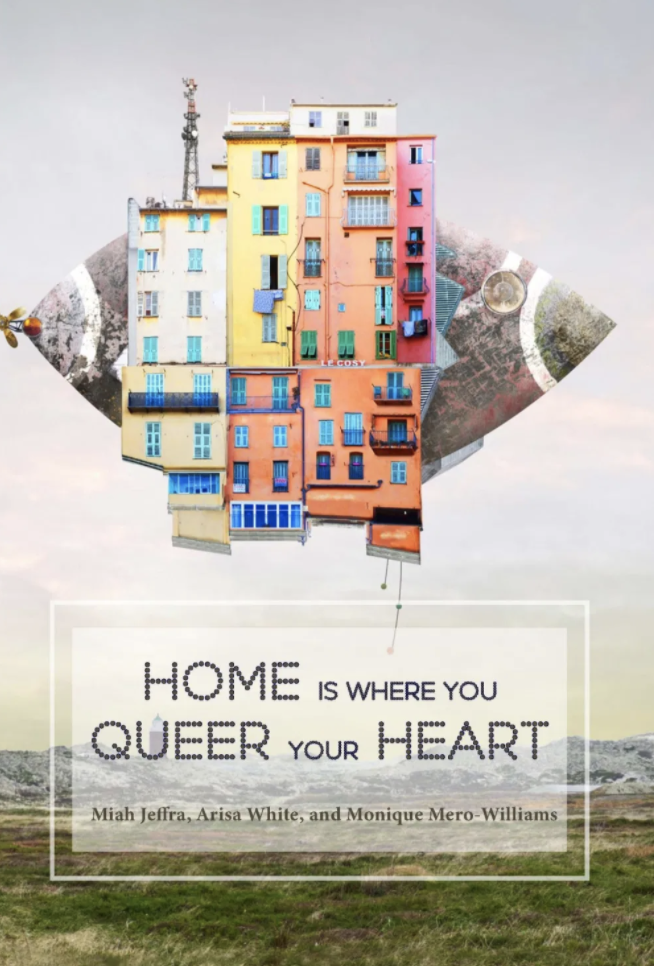 Home Is Where You Queer Your Heart
Foglifter Press | 2021
Edited by Miah Jeffra, Monique Mero-Williams, and Arisa White, this collection of poetry, fiction, nonfiction, and more "anthologizes contemporary queer writers and artists creatively thinking through the complex and fluid realities in the U.S. and abroad."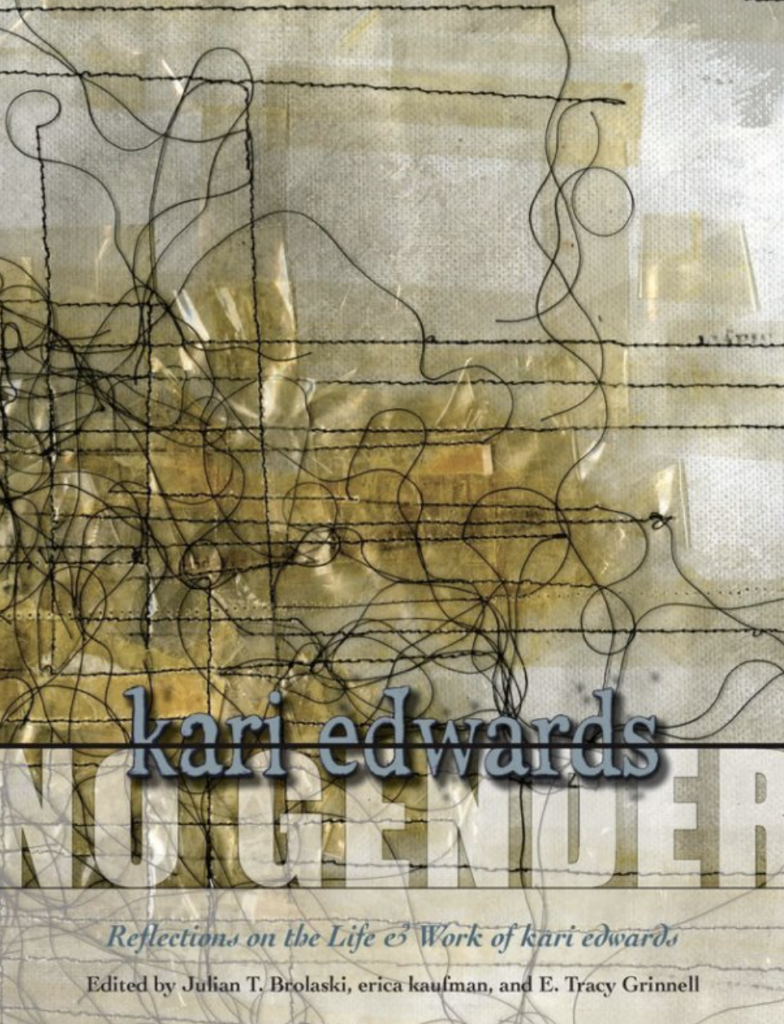 No Gender: Reflections on the Life & Work of kari edwards
Litmus Press and Belladonna* | 2009
Edited by E. Tracy Grinnell, erica kaufman, and Julian Talamantez Brolaski, this collection of work in conversation with kari edwards features writing by Fran Blau, Kevin Killian, CAConrad, Yedda Morrison, and more.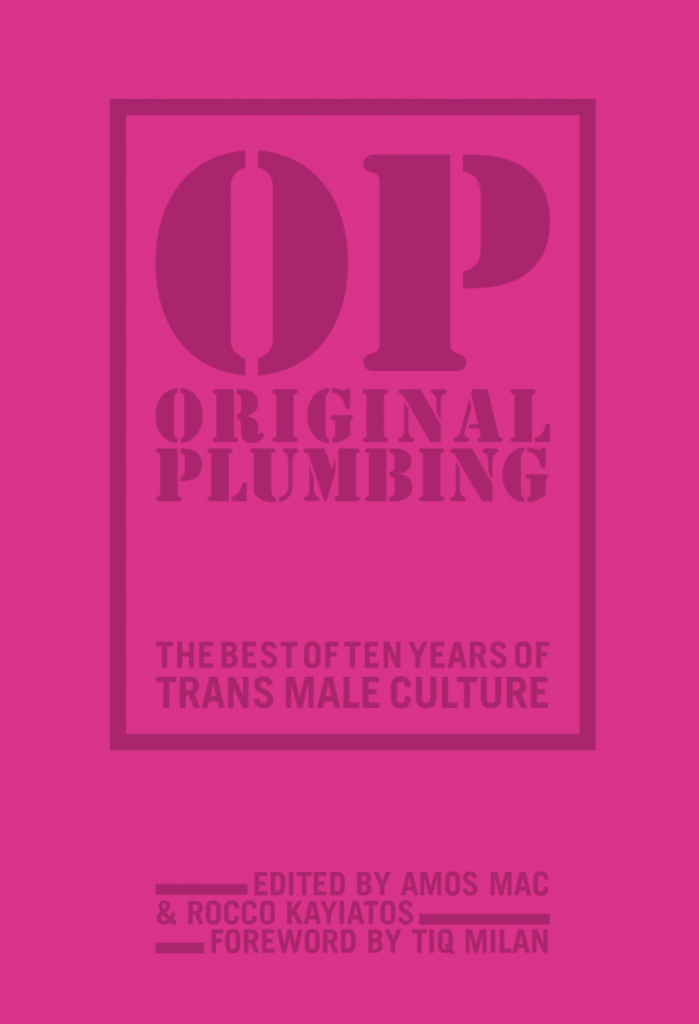 Original Plumbing: The Best of Ten Years of Trans Male Culture
Feminist Press | 2019
In celebration of the magazine Original Plumbing's ten-year run, this essential collection compiles the best of all twenty issues and is, according to Kate Bornstein, "an invaluable, unapologetic archive of a multiplicity of queer and trans experiences."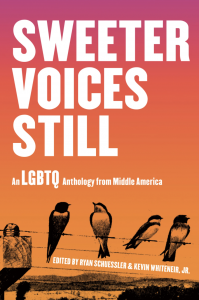 Sweeter Voices Still: An LGBTQ Anthology from Middle America
Belt Publishing | 2021
Edited by Ryan Schuessler and Kevin Whiteneir, Jr., this anthology features "queer voices" from "the middle of America—the Midwest, Appalachia, the Rust Belt, the Great Plains, the Upper South."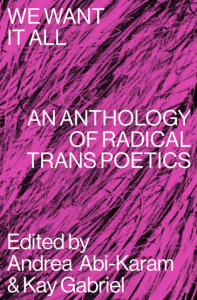 We Want It All: An Anthology of Radical Trans Poetics
Nightboat Books | 2020
In this poetry anthology edited by Andrea Abi-Karam and Kay Gabriel, intergenerational trans poets "imagine an altogether overturned world in poems that pursue the particular and multiple trans relationships to desire, embodiment, housing, sex, ecology, history, pop culture, and the working day."
Poetry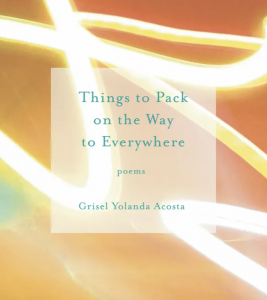 Things to Pack on the Way to Everywhere by Grisel Y. Acosta
Get Fresh Books Publishing | 2021
This poetry collection is "is a blueprint for Afro-Latinx adventurers who want to keep their sanity in a world that does not value the history or contributions of Black/Latinx women."
Black Ocean | 2020
Anastacia-Reneé's poems "frame so many questions: what is sacred, what is beauty, what is tragedy, what rites of passage have we endured to be initiated into the complexities of our humanity?"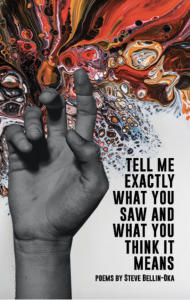 Tell Me Exactly What You Saw and What You Think It Means by Steve Bellin-Oka
The SCE Press | 2021
The winner of The Southern Collective Exeperience's LGBTQ chapbook contest, this poetry collection contains, according to Jessica Jacobs and Nickole Brown, "searching poems of vulnerability and courage."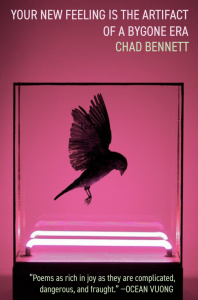 Your New Feeling Is the Artifact of a Bygone Era by Chad Bennett
Sarabande Books | 2020
Bennett's debut poetry collection, selected by Ocean Vuong for the Kathryn A. Morton Prize, is "a deeply personal account of loss, but more critically, a dismantling of an American history of queerness."
Entre Ríos Books | 2020
In this debut poetry collection, "a narrator of indeterminate gender mourns a dog of indeterminate species."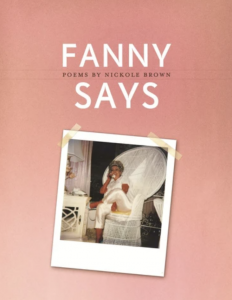 Fanny Says by Nickole Brown
BOA Editions | 2015
Winner of a 2015 Weatherford Award, this book about Brown's grandmother "is both a collection of oral history and a lyrical and moving biography that wrestles with the complexities of the South, including poverty, racism, and domestic violence."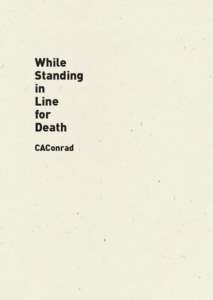 While Standing in Line for Death by CAConrad
Wave Books | 2017
Winner of the Lambda Literary Award for Gay Poetry, this poetry collection contains "political actions and exercises that testify to poetry's ability to reconnect us and help put an end to our alienation from the planet."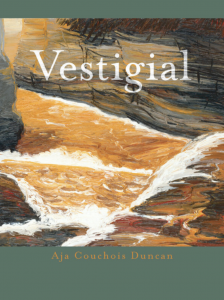 Vestigial by Aja Couchois Duncan
Litmus Press | 2021
In her second poetry collection, Duncan "continues to investigate ecology and heritage as a story of entangled becoming, synchronizing movements of deep time with the transient substance of touch."
Black Ocean | 2017
According to Michelle Tea, this poetry collection "spins you into a rollicking psyche pummeled on all sides by sex and death and pop culture, certainty and anxiety."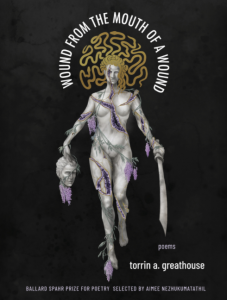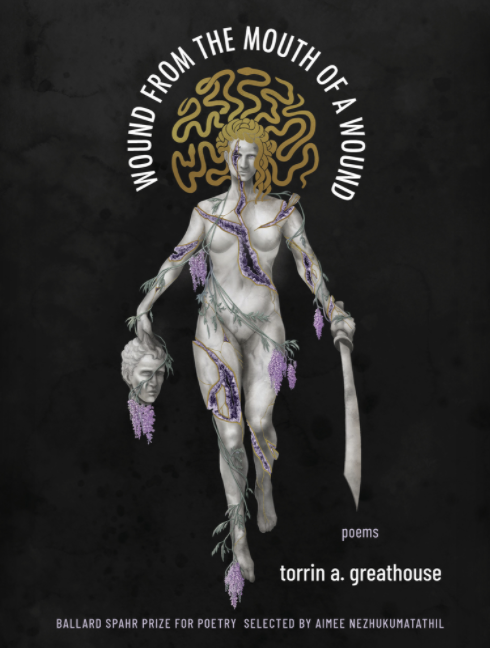 Wound from the Mouth of a Wound by torrin a. greathouse
Milkweed Editions | 2020
Selected by Aimee Nezhukumatathil as the winner of the 2020 Ballard Spahr Prize for Poetry, greathouse's debut collection "challenges a canon that decides what shades of beauty deserve to live in a poem."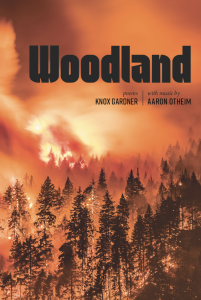 Woodland by Knox Gardner and Aaron Otheim
Entre Ríos Books | 2019
A CLMP Firecracker Award Finalist in 2020, Woodland is a collaboration between poet Knox Gardner and musician Aaron Otheim that is "broken and obsessive, lathing logging terminology and archaisms."
Rose Metal Press | 2008
The prose poems in this collection are "set on the margins of Seattle" and "illuminate the intersection of domesticity and bohemia, orthodoxy and passion."
Get Fresh Books Publishing | 2021
The poems in Himeles's debut collection "explore early trauma, various meanings and makings of home, and the struggle to conceive."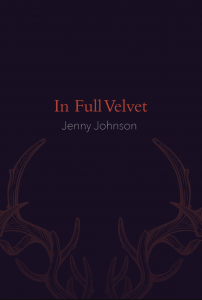 In Full Velvet by Jenny Johnson
Sarabande Books | 2017
The poems in Johnson's debut collection "interrogate the nuances of desire, love, gender, ecology, LGBTQ lineage and community, and the tension between a body's material limits and the forms made possible by the imagination."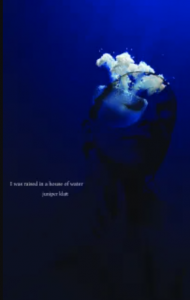 I was raised in a house of water by juniper klatt 
Fernwood Press | 2019
According to Peg Edera, this poetry collection follows the poet's "slow strangle of losing her voice and the flood of coming back to herself."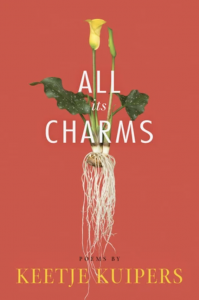 All Its Charms by Keetje Kuipers
BOA Editions | 2019
Kuipers's latest poetry collection is "about much more than the reinvention of the American family—it's about transformation, desire, and who we can become when we move past who we thought we would be."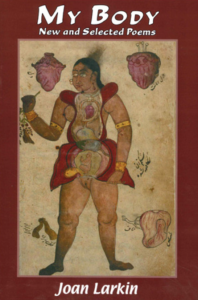 My Body: New and Selected Poems by Joan Larkin
Hanging Loose Press | 2007
According to David Ulin, this poetry collection contains poems "that stake out a territory of relentless self-examination, taking on love and death, family and sexuality in a voice that is unsentimental, ruthless and clear-eyed."
53rd Street Press | 2020
Ignacio's monologue "is at once a coming-of-age story, a horror story, and a highly theatrical experiment in radical empathy" and asks, "where do we draw the line between human and monster, severing, as we do so, the possibility of empathy, forgiveness, and understanding?"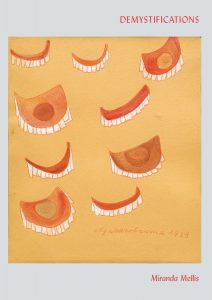 Demystifications by Miranda Mellis
Solid Objects | 2021
Mellis's latest poetry collection, which "presents a utopian societal vision," is "a circle of voices engaged in a public conversation whose subject is the transformation of knowledge into a collective organ." In the poems, she asks, "What is the social command? Who hears it, and what do they hear?"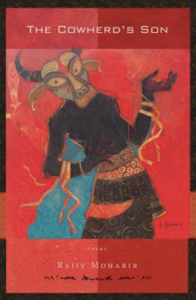 The Cowherd's Son by Rajiv Mohabir
Tupelo Press | 2017
In this Kundiman Prize–winning poetry collection, "Mohabir's inheritance of myths, folk tales, and multilingual translations make a palimpsest of histories that bleed into one another."
Duct-Taped Roses by Billeh Nickerson
Book*hug Press | 2021
In this new poetry collection, Nickerson "shares heartbreaks and offers odes and elegies in reflections on family, community, life, and loss."
Jackleg Press | 2020
According to Gregg Shapiro, "Seaton's sun- and sea-drenched poetry collection combines all of her strengths: teacher, lover, observer, seeker, reporter, tour guide, singer, naturalist, rover, sibling, and wordsmith."
New Rivers Press
According to Heidi Lynn Staples, "Scott's work shines poetry's searchlight into the nightclub toilets of youthful debauchery to reveal transcendent cathedrals of timeless yearning."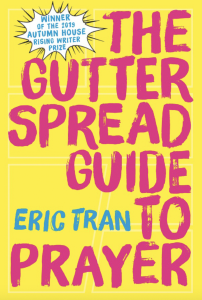 The Gutter Spread Guide to Prayer by Eric Tran
Autumn House Press | 2020
In this poetry collection, Tran "contends with the aftermath of a close friend's suicide while he simultaneously explores the complexities of being a gay man of color."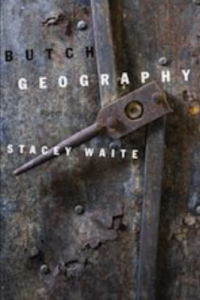 Butch Geography by Stacey Waite
Tupelo Press | 2013
According to Kwame Dawes, "In this arresting collection, Stacey Waite is a pathfinder, charting with disarming honesty, humor, pathos and willful perplexity the uncertain terrain of gender."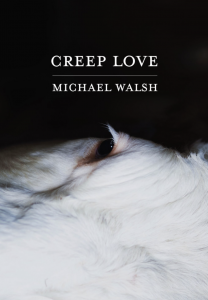 Creep Love by Michael Walsh
Autumn House Press | 2021
Walsh's poetry collection "explores a family contending with a complex and ongoing crisis, the aftermath of which creates a shockwave that reverberates through these poems."
Kaya Press | 2015
Winner of the Lambda Literary Award for Best Gay Poetry, this poetry collection achieves "a careful de-familiarization of language…to both enact and exemplify the irreducible persistence of the body through illness, dislocated desires, and colonization."
Nonfiction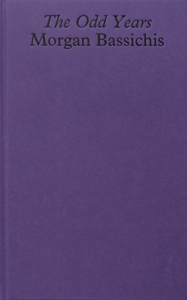 The Odd Years by Morgan Bassichis
Wendy's Subway | 2021
According to Malik Gaines, Bassichis's to-do lists "perfectly convey the comedic artist's brilliant naïveté, ironic earnestness, and impressive skill for finding powerful politics within the narcissistic requirements of our age."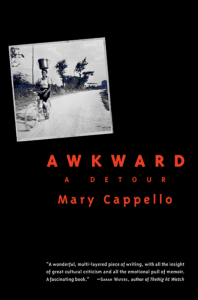 Awkward: A Detour by Mary Cappello
Bellevue Literary Press | 2007
In this book "fearlessly exploring the ambiguous borders of identity," Cappello "mines her own life journeys…to decipher the powerful messages that awkwardness can transmit."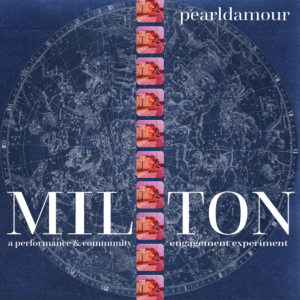 MILTON: a performance and community engagement experiment by PearlDamour
53rd State Press | 2019
Milton includes the full text of performances by Lisa D'Amour and Katie Pearl, alongside photographs and "essay reflections on the process and practice of community-based art making."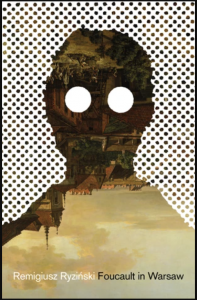 Foucault in Warsaw by Remigiusz Ryziński
Open Letter Books | 2021
Nominated for the Nike Literary Award and translated by Sean Gasper Bye, Foucault in Warsaw "reconstructs a vibrant, engaging picture of gay life in Poland under communism—from the joys found in secret nightclubs, to the fears of not knowing who was a secret informant."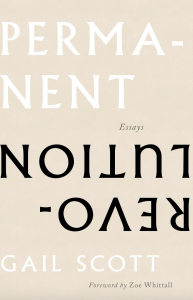 Permanent Revolution by Gail Scott
Book*hug Press | 2021
These new essays, alongside a recreation of Scott's text Spaces Like Stairs, "provide an evolutionary snapshot of Scott's ongoing prose experiment that hinges the matter of writing to ongoing social upheaval."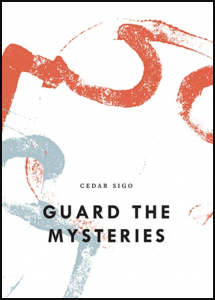 Guard the Mysteries by Cedar Sigo
Wave Books | 2021
In this compendium of five talks for the Bagley Wright Lecture Series, Sigo "plumbs the particulars of modern critique, identity politics, early influences, and poetic form to produce a singular 'autobiography of voice.'"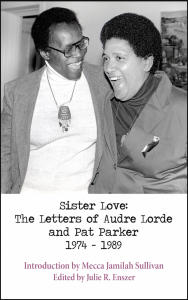 Sister Love: Letters of Audre Lorde and Pat Parker
Sinister Wisdom | 2018
This collection of correspondence between Lorde and Parker is "a rare opportunity to glimpse inside the minds and friendship of two great twentieth-century poets."
Fiction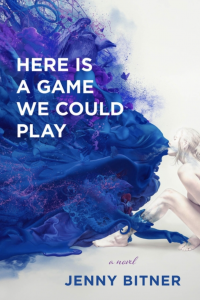 Here Is a Game We Could Play by Jenny Bitner
Acre Books | 2021
This novel "is the story of Claudia, an intelligent eccentric trapped in the rundown industrial town she grew up in—a place plagued with troubling memories and hidden threats."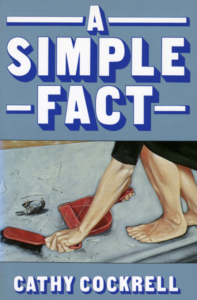 A Simple Fact by Cathy Cockrell
Hanging Loose Press | 1987
Cockrell's second collection of short fiction contains, according to Joan Silber, "sharp evocative stories–full of life."
Bellevue Literary Press | 2019
Inspired by the life of Alan Turing, this novel "evokes an extraordinary life, the beauty and sorrows of love, and the nature of consciousness."
Deerbrook Editions | 2020
In this debut short story collection, "love and death converge in a maze of desire where strangers find intimacy with as well as inflict violence on one another as their lives twist together and fall apart."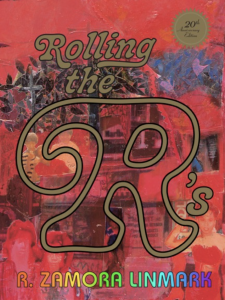 Rolling the R's: 20th Anniversary Edition by R. Zamora Linmark
Kaya Press | 2016
Linmark's groundbreaking novel, set in Hawaii in the 1970s, "animates the hilarious, disturbing, and chaotic misadventures of a group of Filipino, Vietnamese, Okinawan, and haole fifth graders."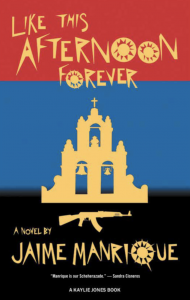 Like This Afternoon Forever by Jaime Manrique
Akashic Books | 2019
In this novel, "two Catholic priests fall in love amid deadly conflicts in the Amazon between the Colombian government, insurgent groups, and drug cartels."
Green Writers Press | 2021
Meola's unconventional coming-of-age novel "centers on a six-month period in the life of a boy confronting changes in his family, his community, and himself at a time of social confusion and turmoil—including conflicts of identity."
McPherson | 1994
According to Publishers Weekly, this novel about "strong and determined women becomes a meditation on loss—loss of life and love, of innocence, of a dream."
New Rivers Press | 2018
Winner of the Gold Medal for LGBT+ Fiction at the 2020 Independent Publisher Book Awards, this novel is, according to Audrey Niffenegger, the story of "a gay man whose life and loves are shaped by the AIDS crisis, Midwestern social strictures and expectations for men."
Aline & Valcour by Marquis de Sade
Contra Mundum Press | 2019
Written while Sade was imprisoned in the Bastille during the French Revolution and translated by John Galbraith Simmons and Jocelyne Geneviève Barque, this three-volume epistolary novel is "a unitary tale enlivened by complex and carefully nuanced characters."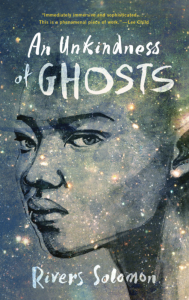 An Unkindness of Ghosts by Rivers Solomon
Akashic Books | 2017
This science fiction debut novel follows a protagonist who "lives in the lowdeck slums of the HSS Matilda, a space vessel organized much like the antebellum South."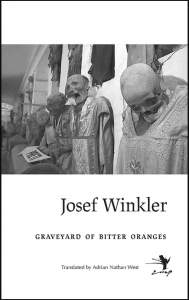 Graveyard of Bitter Oranges by Josef Winkler
Contra Mundum Press | 2015
"Equal parts memoir, dream journal, and scandal sheet," this novel translated by Adrian Nathan West is "an act of commemoration and redemption, a gathering of the bones of the forgotten dead and those outcast and spit on by society, their consecration in art, and their final repatriation to the book's titular graveyard."
Literary Magazines
Alien Magazine | Issue 4
This pantoum by Colgate begins, "Lover-boy lake-bluff / Cliff-edge an axis / Boy wanna bluff-kiss / Boy-axis broken."
Apogee Journal | 2016
In 2016, after the massacre at Pulse Night Club, Apogee published this folio spotlighting LGBTQIA+ writers and artists across disciplines. According to editors Cecca Ochoa and Alejandro Varela, the pieces in this folio are "not just a response, they're a reimagining of the way forward, a reckoning with the pain and anger."
The Common
This selection of selected readings from The Common for Pride month includes poetry by Rage Hezekiah and Francisco Márquez, an essay by Raed Rafei, fiction by Lynn Pane, and more.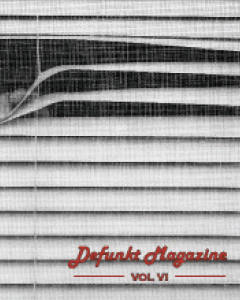 "Finding Light" by Chibbi Orduña
Defunkt Magazine | Volume 6
Written in quatrains, this poem begins, "I used to carry shame like a shield."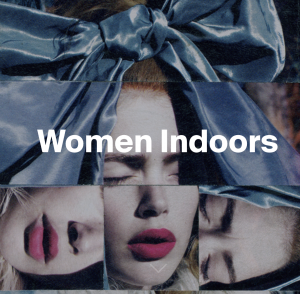 "Women Indoors" by Sarah Fonseca
Evergreen Review | 2020
Fonseca's short story is published alongside art by Sacha Baumann.
Gulf Coast | Issue 31.2
Curated by Justin Torres, this special feature includes writing by Amber Atiya, Brontez Purnell,  Jaime Shearn Coan, and other queer writers.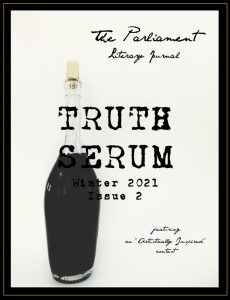 "Brittle Bones" by Caitlin McKenna
The Parliament Literary Journal | 2021
This confessional piece explores "the predicament writers feel when something significant befalls us and words seem to fail."
Passengers Journal | Volume 2, Issue 6
This new issue of Passengers Journal for Pride Month features poetry by Gabby Mijalski-Fahim and Lux Aeterna, prose by Julia Coursey and Kapilioha, visual art by Gregory Antollino and Nikki Kelsay, and more.
Sinister Wisdom | Issue 120
About Sinister Wisdom 120: Asian Lesbians, editor Vi Khi Nao writes, "I want this anthology to make you feel less isolated in your desire. To experience the beauty and vulnerability and depth of talent from all over the world and to know that your art, your desire, your Asianness has a home and is validated."
Sinister Wisdom | Issue 118
This special issue celebrates the 45th anniversary of the Lesbian Herstory Archives, "a grassroots collection…intentional about engaging with all facets and complexities of lesbian life, inclusive of diversity in race and gender-identity."