Find your next quarantine and National Poetry Month read in the list below, which features dozens of new books—including novels, poetry collections, memoirs, and more—forthcoming in April from CLMP members.
April 1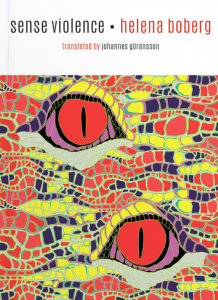 Sense Violence by Helena Boberg
Black Ocean; April 1, 2020
Translated by Johannes Görannson, this book-length poem "hinges on the dichotomy of a masculine will to power and a call to action for a feminine collective to confront it on all corners—from mythologies to cultural tropes and ingrained hierarchies."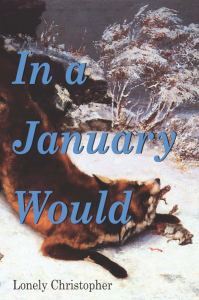 In a January Would by Lonely Christopher
Roof Books; April 1, 2020
This verse series "uses poetry as a durational art" to chronicle the end of a relationship, focusing "the grief of lost love to develop complex emotional themes in a refreshing rococo style."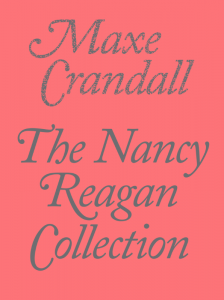 The Nancy Reagan Collection by Maxe Crandall
Futurepoem; April 2020
Miguel Gutierrez calls this performance novel "a virtuosic experiment where the all too harrowing reality of the Reagan era and its discontents (AIDS, Iran-Contra, the beginning of the end of the progressive American dream) meets a phantasmagorical interlocution with its strangest protagonist—Nancy Reagan."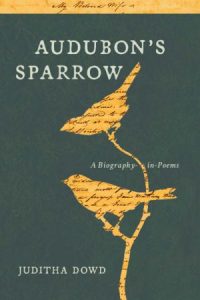 Audubon's Sparrow: A Biography-in-Poems by Juditha Dowd
Rose Metal Press; April 2020
This verse biography of naturalist John James Audubon's wife Lucy Bakewell combines poems, imagined letters, and diary entries in "an enchanting blend of research and imagination."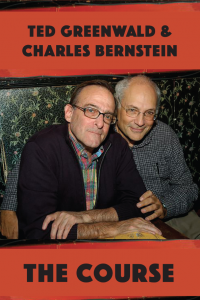 The Course by Ted Greenwald and Charles Bernstein
Roof Books, April 1, 2020
For this poetry collection, a collaboration between Greenwald and Bernstein, the two poets exchanged lines back and forth via email. Bernstein says, "The experience was of freedom within the constraints we made up intuitively for each poem."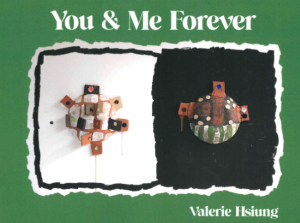 You + Me Forever by Valerie Hsiung
Action Books; April 1, 2020)
Hsiung's second poetry collection "performs a multitude of teetering voices through a multitude of tangency points… all while the dark angel of the circus hovers above like a shadow on the page."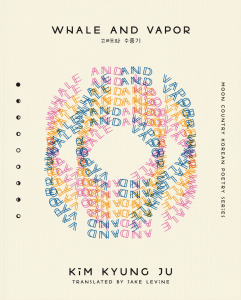 Whale and Vapor by Kim Kyung Ju
Black Ocean; April 1, 2020
In this poetry collection, translated by Jake Levine, the poet " playfully turns toward the lyric in this work as a way to reconcile himself with the contemporary world by engaging in dialogue with his Korean literary ancestry."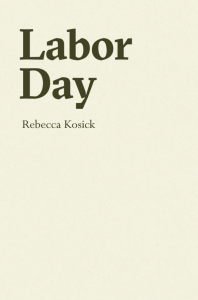 Labor Day by Rebecca Kosick
Golias Books; April 1, 2020
This poetry collection, featuring a long serial poem in fifty-six parts, covers "the natural and economic landscapes of the postindustrial Midwest at the turn of the twenty-first century."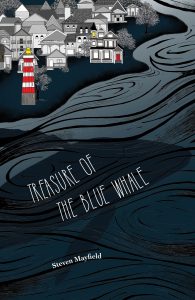 Treasure of the Blue Whale by Steven Mayfield
Regal House Publishing; April 1, 2020
This novel is, according to Thanh Tan, "a fascinating and wildly inventive narrative that artfully weaves the timeless themes of greed, survival, and love into an epic American tale that grips the reader from start to finish."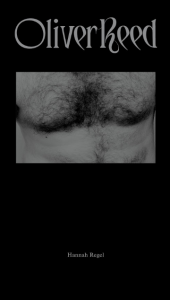 Oliver Reed by Hannah Regel
Montez Press; April 2020
Regel's first full-length poetry collection is, according to Sam Riviere, "pitiless, discomforting poems that explore our own creatureliness with a deadly curiosity."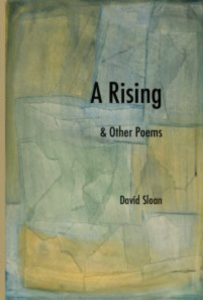 A Rising & Other Poems by David Sloan
Deerbrook Editions; April 2020
Sloan's second poetry collection features, according to Patricia Smith, "deftly-spun poems probing what consoles and disquiets us—inexplicable loss, love that illuminates, the quirks and quandaries of the natural world."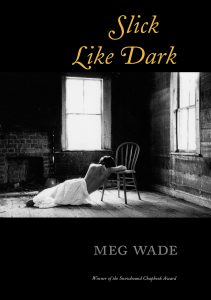 Slick Like Dark by Meg Wade
Tupelo Press; April 1, 2020
Winner of the Snowbound Series Chapbook Award, Wade's first chapbook is "fueled by questions of faith and desire, and steeped in the Southern Gothic."
April 2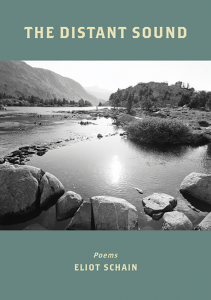 The Distant Sound by Eliot Schain
Sixteen Rivers Press; April 2, 2020
This poetry collection is "a prismatic meditation upon what it means to be human, especially when the body and mind seek their own paths to heaven."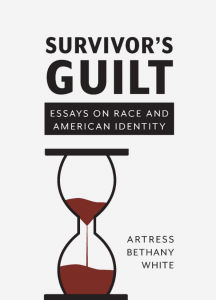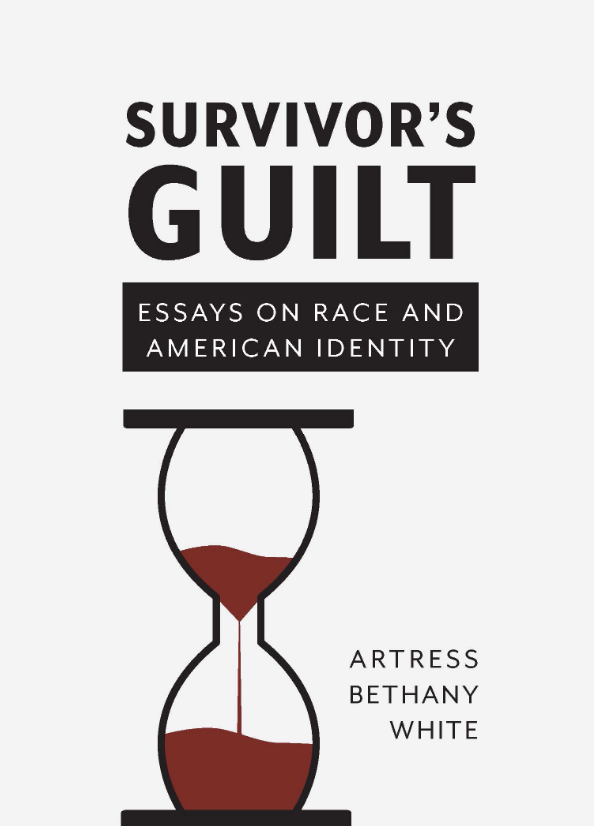 Survivor's Guilt: Essays on Race and American Identity by Artress Bethany White
New Rivers Press; April 2, 2020
In these essays, Bridgett M. Davis says, White "interrogates and informs, startles and prods, and implicates us all—forcing us to see ourselves through multi-faceted prisms of American identity."
April 4
The Tantalizing Tale of Grace Minnaugh by Alice Kaltman
Regal House Publishing; April 4, 2020
This novel for nine- to twelve-year-olds tells the story of a young girl who becomes a mermaid whenever she swims in the ocean. 
April 6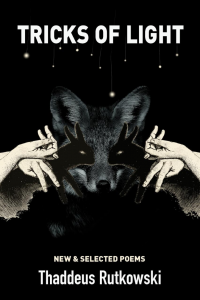 Tricks of Light by Thaddeus Rutkowski
great weather for MEDIA; April 6, 2020
The poems in this collection "meditate on myriad ways of seeing not merely the small, astounding mysteries of life but how seeing, the effort to see clearly, might be the most important thing of all."
April 7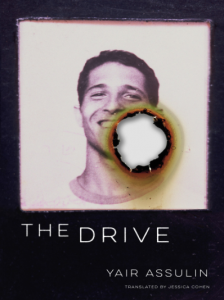 The Drive by Yair Assulin
New Vessel Press; April 7, 2020
Translated from the Hebrew by Jessica Cohen, this novel "tells the journey of a young Israeli soldier at the breaking point, unable to continue carrying out his military service, yet terrified of the consequences of leaving the army."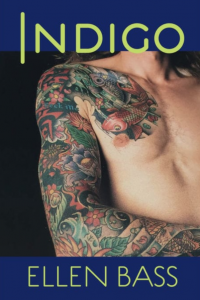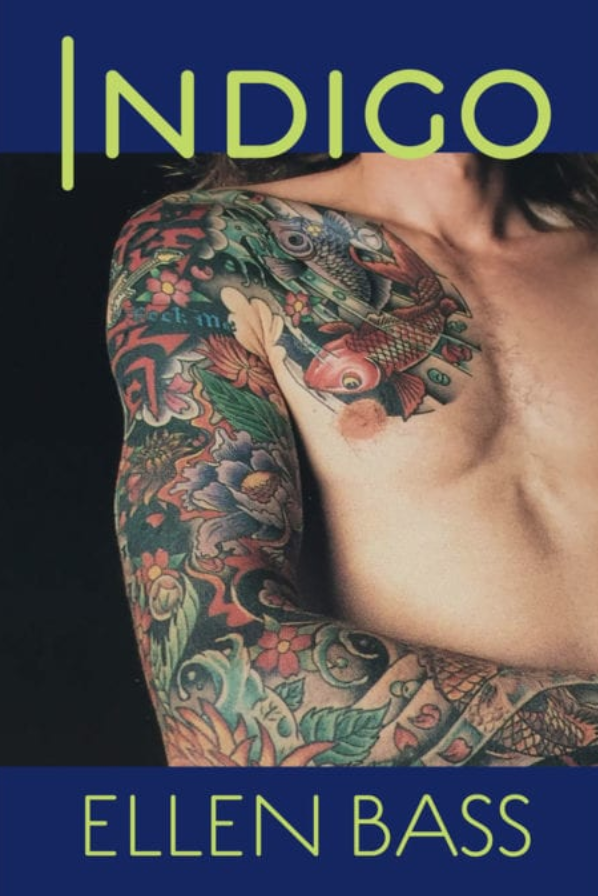 Indigo by Ellen Bass
Copper Canyon Press; April 7, 2020
Bass's latest poetry collection is, according to Jericho Brown, "the work of a sorceress at the height of her powers," planting "in any reader the need to turn the page, to know more even if it means more heartbreak."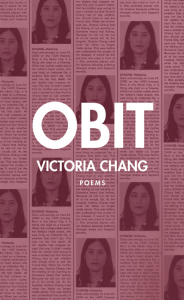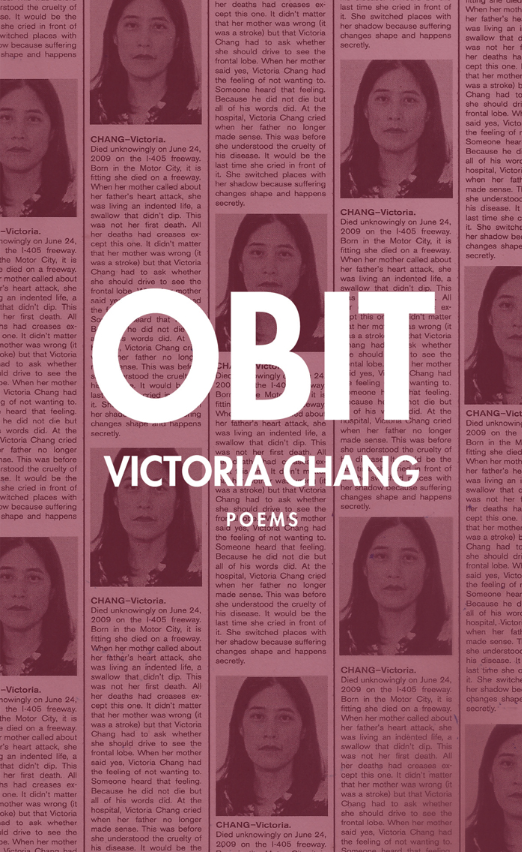 Obit by Victoria Chang
Copper Canyon Press; April 7, 2020
According to Rick Barot, Chang's new poetry collection "marshals all the resources of poetry against the relentless emotional cascade that's associated with death," arriving "at a kind of momentary stalemate against that cascade."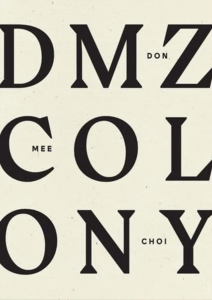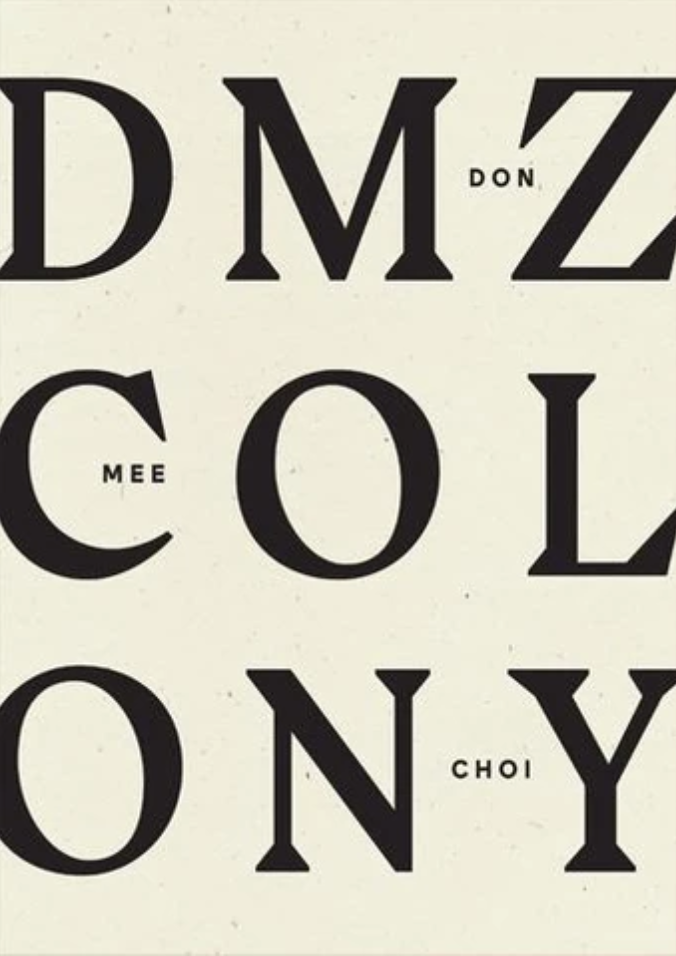 DMZ Colony by Don Mee Choi
Wave Books; April 7, 2020
This poetry collection, which incorporates poems, prose, photographs, and drawings, "is a tour de force of personal and political reckoning set over eight acts."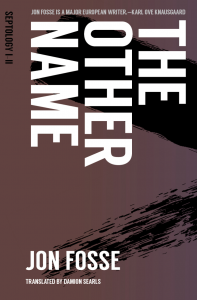 The Other Name: Septology I-II by Jon Fosse
Transit Books; April 7, 2020
Translated from the Norwegian by Damion Searls and longlisted for the 2020 International Booker Prize, this novel follows two men who learn near each other on Norway's western coast.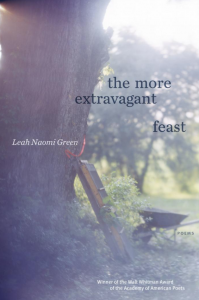 The More Extravagant Feast by Leah Naomi Green
Graywolf Press; April 7, 2020
Selected by Li-Young Lee as the winner of the Walt Whitman Award from the Academy of American Poets, this debut poetry collection "focuses on the trophic exchanges of a human body with the world via pregnancy, motherhood, and interconnection."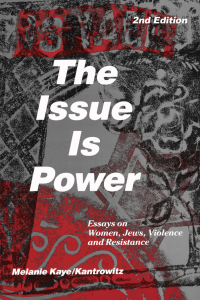 The Issue Is Power (2nd Edition) by Melanie Kaye/Kantrowitz
Aunt Lute Books; April 7, 2020
This essay collection, first published in 1992, examines "the connections across a wide range of issues: whether the topic is class, racism, Israel and Palestine, war, anti-Semitism, violence against women or violence by women, the issue is power—in all its complexity."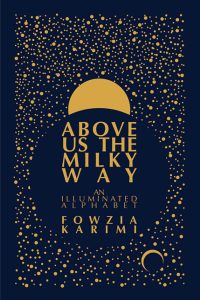 Above Us the Milky Way: An Illuminated Alphabet by Fowzia Karimi
Deep Vellum; April 7, 2020
This illustrated debut novel, structured around the alphabet, follows "a young family forced to flee their war-ravaged homeland, leaving behind everything and everyone beloved and familiar."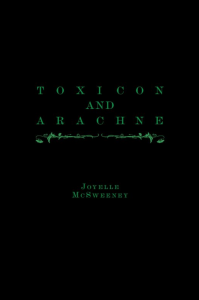 Toxicon and Arachne by Joyelle McSweeney
Nightboat Books; April 7, 2020
This poetry collection was written in anticipation of McSweeney's daughter Arachne, who died soon after she was born; the book is "the culmination of eight years of engagement with lyric under a regime of global and personal catastrophes."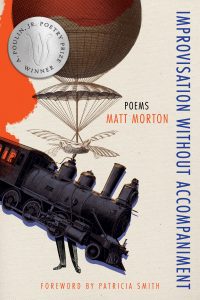 Improvisation Without Accompaniment by Matt Morton
BOA Editions; April 7, 2020
Selected by Patricia Smith as winner of the 2018 A. Poulin, Jr. Poetry Prize, this debut poetry collection follows "the rhythms of life for a young man growing up in a small Texas town."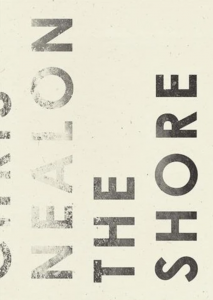 The Shore by Chris Nealon
Wave Books; April 7, 2020
This collection of five poem-essays "give space and voice to the complexity of contemporary life, admitting bafflement and dismay but also creating openings for indiscreet hope."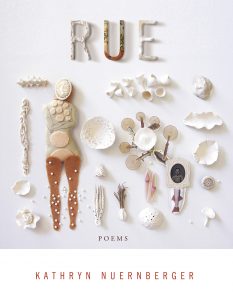 Rue by Kathryn Nuernberger
BOA Editions; April 7, 2020
In Nuernberger's third poetry collection "the speaker—an artist and intellectual—finds herself living through a rocky marriage in a conservative rural state, she maintains her sense of identity by studying the science and folklore of plants historically used for birth control."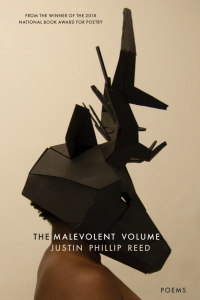 The Malevolent Volume by Justin Phillip Reed
Coffee House Press; April 7, 2020
This second poetry collection from National Book Award–winner Reed examines, according to Terrance Hayes, "the intimacies of mind and body, myth and memory."
The Sky Contains the Plans by Matthew Rohrer
Wave Books; April 7, 2020
This new poetry collection "explores the space between wakefulness and sleep, that drowsy loosening of consciousness called hypnagogia."
Scraping Away by Fred Shaw
CavanKerry Press; April 7, 2020
This debut full-length collection "hopes to celebrate and humanize the millions of service workers as neighbors and loved ones doing labor that is often forgotten or misunderstood."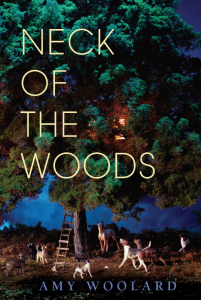 Neck of the Woods by Amy Woolard
Alice James Books; April 7, 2020
Woolard's debut poetry collection is, according to Jericho Brown, "is a book that abides between dark humor… and the kind of disasters rendered so casually that they seem all the more terrifying."
April 14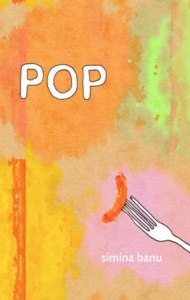 POP by Simina Banu
Coach House Books; April 14, 2020
Banu's debut full-length poetry collection "delineates the intensities of a volatile relationship through a variety of lenses" and " invites the reader to journey both forward and backward in time, to retrace steps, solve word searches, hold pages to the light."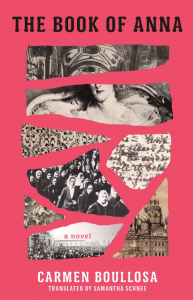 The Book of Anna by Carmen Boullosa
Coffee House Press; April 14, 2020
Translated from the Spanish by Samantha Schnee, this novel, according to The Observer, draws "together servants, diplomats, anarchists, seamstresses and aristocrats at the eve of the Russian Revolution" and "brings heightened eroticism, feminism, and liberation to Tolstoy's imagined world."
Avant Desire: A Nicole Brossard Reader by Nicole Brossard
Coach House Books; April 14, 2020
Edited by Sina Queryas and Erin Wunker, this collection traces "Brossard's fusion of lesbian feminist desire with innovation, experimentation, and activism, emphasizing the more overtly political nature of her early work and its transition into performative thinking."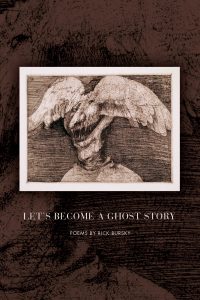 Let's Become a Ghost Story by Rick Bursky
BOA Editions; April 14, 2020
Bursky's latest poetry collection "reaches into the peculiarities of human relationships with emotional accuracy, charm, and a touch of surrealism" and "turns nostalgia inside-out to reveal the innate humor of our most intimate connections."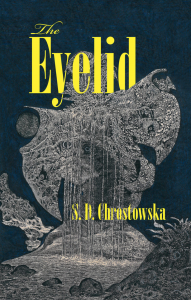 The Eyelid by S.D. Chrostowska
Coach House Books; April 14, 2020
This novel follows "an unnamed, unemployed, dream-prone narrator" who "finds himself following Chevauchet, diplomat of Onirica, a foreign republic of dreams, to resist a prohibition on sleep in near-future America."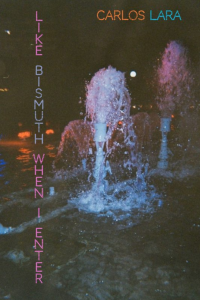 Like Bismuth When I Enter by Carlos Lara 
Nightboat Books; April 14, 2020
The winner of the 2018 Nightboat Poetry Prize, this poetry collection "captures that moment when the universe strikes you with an unmistakable reminder of mystery via the quotidian or the elemental."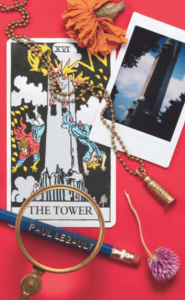 The Tower by Paul Legault
Coach House Books; April 14, 2020
Legault's latest poetry collection is a "translation" of W. B. Yeats's The Tower that "takes each of Yeats's poems as a starting point and queers them."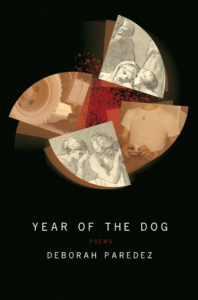 Year of the Dog by Deborah Paredez
BOA Editions; April 14, 2020
Forthcoming in April, Paredez's second poetry collection "tells her story as a Latina daughter of the Vietnam War," incorporating historical texts, images, and myths and "never forgetting the outcry and outrage that women's voices have carried across time."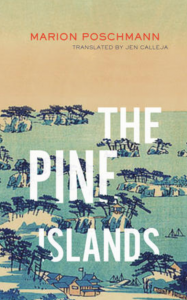 The Pine Islands by Marion Poschmann
Coach House Books; April 14, 2020
In this novel translated by Jen Calleja, which was shortlisted for the Man Booker International Prize, "a bad dream leads to a strange poetic pilgrimage through Japan."
April 15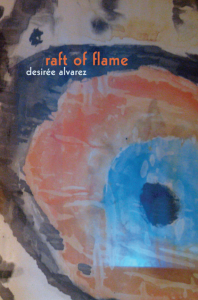 Raft of Flame by Desirée Alvarez
Omnidawn; April 15, 2020
Inspired by Lorca's cante jondo and the Alvarez's family history with Andalusian flemenco, this poetry collection is "a time-travelling epic that searches through myth, culture, and nature for the roots of identity."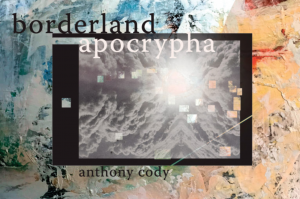 Borderland Apocrypha by Anthony Cody
Omnidawn; April 15, 2020
In this debut poetry collection, Cody examines a series of lynchings after the Mexican-American War, following "the collective histories of these terrors" and "excavating the traumas born of turbulence at borderlands."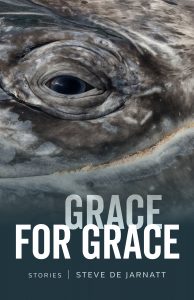 Grace for Grace: Stories by Steve De Jarnatt
Acre Books; April 15, 2020
This collection of short stories by a celebrated cult filmmaker features "characters in search of meaning and belonging, and often, at the same time, redemption and revenge."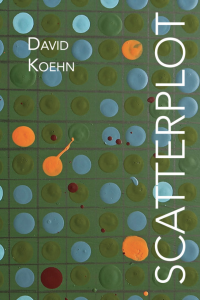 Scatterplot by David Koehn
Omnidawn; April 15, 2020
In this poetry collection, Koehn "diagrams connections from media, art, film, music, nature, history, and his own family into a web of coordinates that form constellations of beauty and tragedy."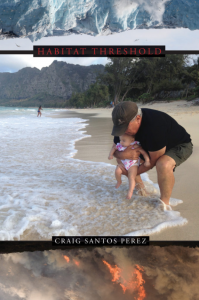 Habitat Threshold by Craig Santos Perez
Omnidawn; April 15, 2020
Perez's latest poetry collection "explores his ancestry as a native Pacific Islander, the ecological plight of his homeland, and his fears for the future."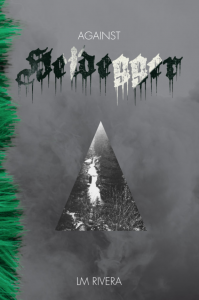 Against Heidegger by LM Rivera
Omnidawn; April 15, 2020
This poetry collection is a "philosophical-poetic journey" and an exploration of "attachments to proper names, traditions, and entrenched thought formations."
April 16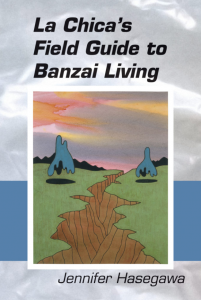 La Chica's Field Guide to Banzai Living by Jennifer Hasegawa
Omnidawn; April 16, 2020
This poetry collection is "a field guide to flora, fauna, and mineralia encountered, real and imagined" and recasts "the language of war and dogmatic loyalty into the language of a life and poetry created against racism and harmful norms, and toward tolerance and self-acceptance."
April 17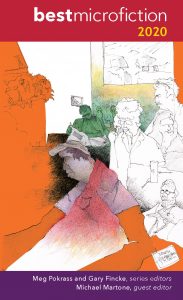 Best Microfiction 2020
Pelekinesis; April 17, 2020
This anthology, edited by Meg Pokrass, Gary Finke, and Michael Martone, recognizes outstanding literary stories of four hundred words or fewer.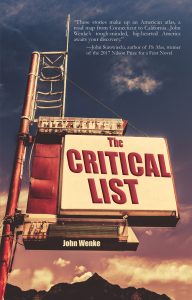 The Critical List by John Wenke
Regal House Publishing; April 17, 2020
This short story collection "dramatizes what it means to push up against the boundaries of desire, even when one is often turned away, and it reminds us that somewhere in the murk of humanity the balm of comedy occasionally delivers relief."
April 20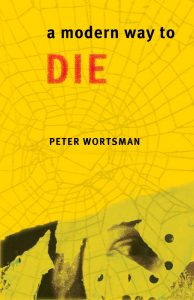 A Modern Way to Die by Peter Wortsman
Pelekinesis; April 20, 2020
According to Peter Cherches, this short-short-fiction collection, newly reissued after its original publication in 1991, "predates the in-vogue term flash fiction, but it's surely one of the cornerstones of the tradition."
April 21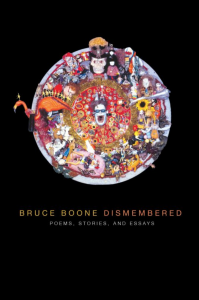 Bruce Boone Dismembered by Bruce Boone
Nightboat Books; April 21, 2020
This collection of poems, stories, and essays from one of the founding writers and theorists of New Narrative is "at once sexy and political, gossipy and scholarly."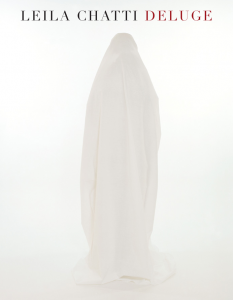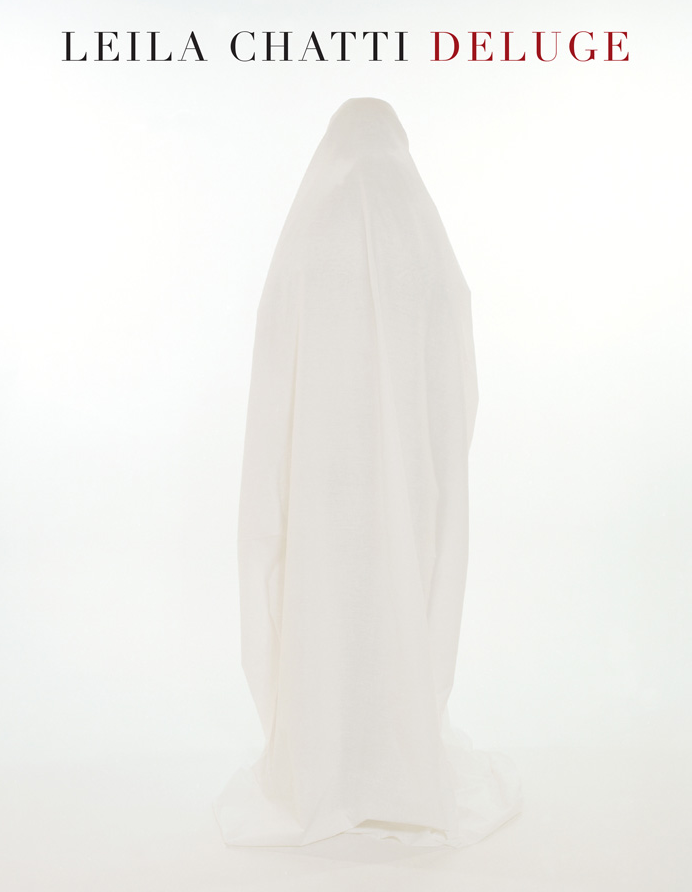 Deluge by Leila Chatti
Copper Canyon Press; April 21, 2020
In her debut full-length collection, Chatti explores "themes of shame, illness, grief, and gender, transmuting religious narratives through the lens of a young Arab-American woman suffering a taboo female affliction."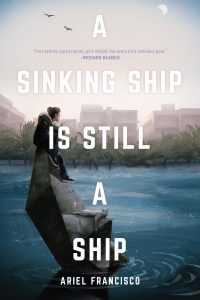 A Sinking Ship Is Still a Ship by Ariel Francisco
Burrow Press; April 21, 2020
Francisco's second book of poetry, available in English and bilingual editions, "deals with climate change and the absurdities and difficulties of being a millenial Latinx in the Sunshine State."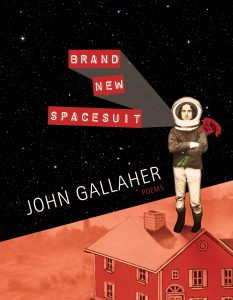 Brand New Spacesuit by John Gallaher
BOA Editions; April 21, 2020
In this poetry collection, Gallaher "writes with honesty, humor, and tenderness about what fades and what remains," capturing "the losses, anxieties, and possibilities that come with caring for one another."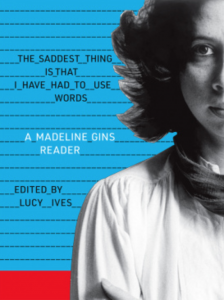 The Saddest Thing Is That I Have Had to Use Words: A Madeline Gins Reader by Madeline Gins
Siglio Press; April 21, 2020
Edited by Lucy Ives, this collection of poetry, essays, experimental prose, and philosophical inquiries "challenges us to sense more acutely the ways in which we can—and could—write and read."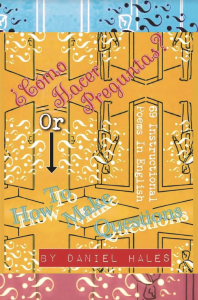 ¿Cómo Hacer Preguntas? or How To Make Questions: 69 Instructional Poems by Daniel Hales
Frayed Edge Press; April 21, 2020
This poetry collection "explores the spaces from which questions arise—the memories, musings, and metaphysics we use to seek out meaning."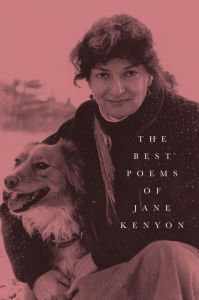 The Best Poems of Jane Kenyon by Jane Kenyon
Graywolf Press; April 21, 2020
This poetry collection, published twenty-five years after Kenyon's death, "presents the essential work of one of America's most cherished poets—celebrated for her tenacity, spirit, and grace."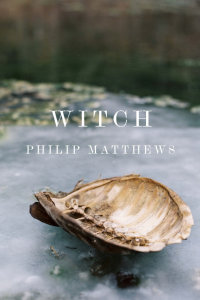 Witch by Philip Matthews
Alice James Books; April 21, 2020
This poetry collection is, in the words of Timothy Liu, "suspended somewhere between hymnal and grimoire"; Dana Levin calls it "one of the most singular books I've read in a while."
April 23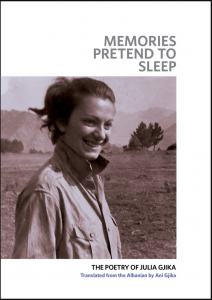 Memories Pretend to Sleep by Julia Gjika
Egret Chapbooks; April 23, 2020
According to Natasha Lako, this poetry collection—translated from the Albanian by Ani Gjika—is "an endless journey through years, various continents, cities and small Albanian towns, different times of day."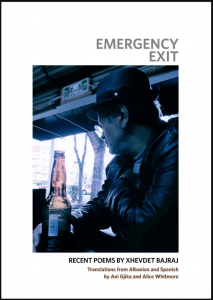 Emergency Exit by Xhevdet Bajraj
Egret Chapbooks; April 23, 2020
This book of documentary poetry, translated from Albanian and Spanish by Ani Gjika and Alice Whitmore, is, in the words of Berat Armageddon, "one of the very few literary works that has cared for our bloody past."
April 24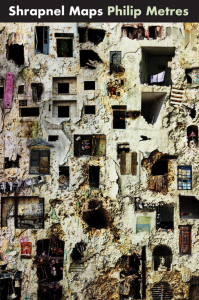 Shrapnel Maps by Philip Metres
Copper Canyon Press; April 24, 2020
Metres's fourth poetry collection examines "the wounds and reverberations of the Israel/Palestine conflict," integrating "documentary flyers, vintage postcards, travelogues, cartographic language, and first person testimonies."
April 29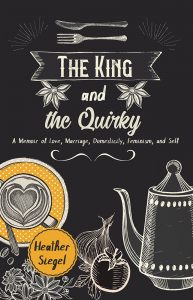 The King and the Quirky by Heather Siegel
Regal House Publishing; April 29, 2020
With the sub-heading "A Memoir of Love, Marriage, Domesticity, Feminism, and Self," this book chronicles—according to Diane Donovan—"the remarkable task of reconsidering life's goals and possibilities within and beyond the traditions of marital bliss and connection."