We're proud to share this list of literary journals—all members of CLMP—publishing new poetry, fiction, nonfiction, artwork, and more in January 2023.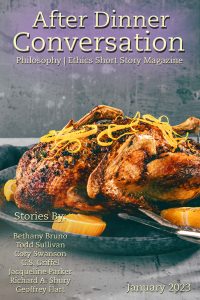 After Dinner Conversation | January 2023
Featuring fiction by Bethany Bruno, Todd Sullivan, Cory Swanson, C.S. Griffel, and more.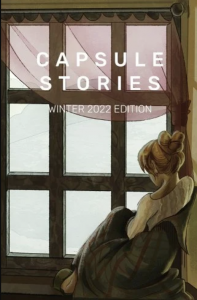 Capsule Stories | Winter 2022 Edition: Hibernation
Featuring nonfiction by Anna Dobbin, fiction by Valerie Hunter, and poetry by Danielle Weeks, Andrew Calis, and Therese Gleason.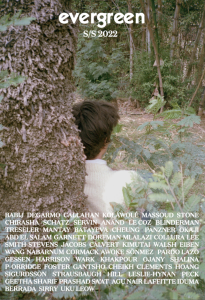 The Evergreen Review | Fall/Winter 2022
Featuring fiction by Braudie Blais-Billie and poetry by George Kalogeris.
The Hopkins Review | Volume 15, Issue 4
Featuring a visual essay by Terrance Hayes, fiction by Sabina Murray, an interview with Novuyo Rosa Tshuma, and poetry by Heather McHugh.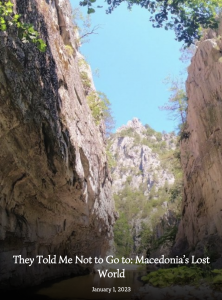 Intrepid Times | January/February 2023
Featuring travel narratives by Max Olson, Nathan James Thomas, Finnuala Brett, and Laura Olcelli.
Featuring nonfiction by Rachel León, Emma Margraf, and more.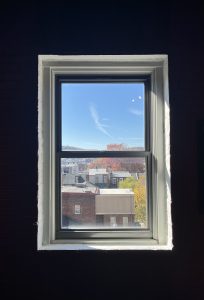 Kitchen Table Quarterly | Volume 23, Issue 2
Featuring poetry by Marc Alan Di Martino and Sarah E. N. Kohrs and nonfiction by On Tim Tang and Carl Boon.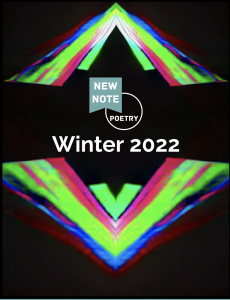 New Note Poetry | Winter 2022
Featuring poetry by Rich Murphy, James Piatt, DS Maolalai, and Nailah Porter.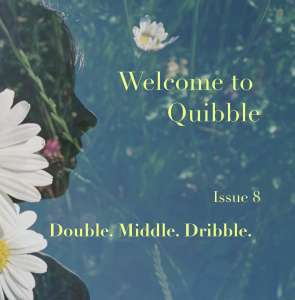 Quibble.Lit | Issue 8: Double. Middle. Dribble
Fiction from Rebbecca Brown & Richard Leise, nonfiction by Kirby Wright, and poetry by George Dibble.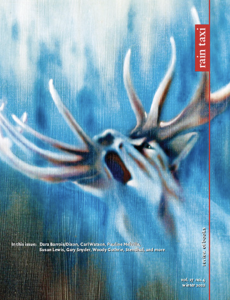 Rain Taxi Review of Books | Volume 27, Issue 4
Featuring interviews with Dara Barrois/Dixon and Carl Watson, fiction reviews by Kevin Brown and Kirby Olson, poetry reviews by Weiji Wang and John Bradley, and more.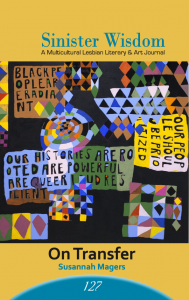 Sinister Wisdom | Issue 127: On Transfer
Featuring nonfiction by Mev Miller and interviews with Lynn Harris Ballen, Shawn(ta) Smith-Cruz, and Maddy Court.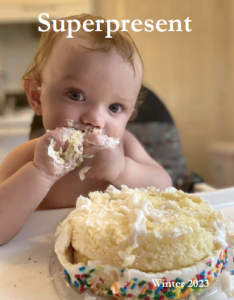 Superpresent | Volume 3, Issue 1
Featuring prose by Duncan Forbes and Daniel Rabuzzi, poetry by Anna D'Alton and Valerie Wong, art by Benna Gaean Maris and Benita Gikaite, and more.

West Trestle Review | January & February 2023
Featuring poetry by Cynthia Buiza, Catherine Cowie, and Joyce E. Young, and fiction by Sudha Subramanian.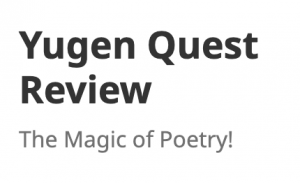 Yugen Quest Review | December 2022/January 2023: In Search of New Worlds
Featuring poetry reviews by Smeetha Bhoumik; poetry by Amita Paul, Lina Krishnan, and Debarati Sen; the announcement of the WE Poetry Awards longlist; and more.