Support small presses and indie bookstores this summer by picking a read from the list below, which features dozens of new books forthcoming in June from CLMP members. (Take a look at last month's releases as well.)
June 1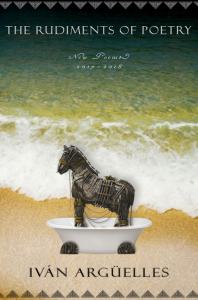 The Rudiments of Poetry: New Poems 2017-2018 by Ivan Arguelles
Sagging Meniscus Press; June 1, 2020
These poems, written in 2017 and 2018, carry "an oceanic breadth and impact unique in American poetry, rich with history, myth, vision, soul and sound."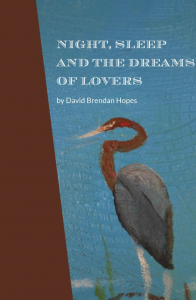 Night, Sleep, and the Dreams of Lovers by David Brendan Hopes
The Black Mountain Press; June 1, 2020
Hopes's latest novel is "Thomas Wolfe's Altamont dragged into the Twenty First Century, full of artists and dreamers and crooked politicians, abounding with a dark energy at once innocent and annihilating."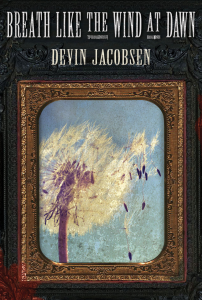 Breath Like the Wind at Dawn by Devin Jacobsen
Sagging Meniscus Press; June 1, 2020
This debut novel "tells the epic story of the Tamplin family of outlaws" over the course of two decades.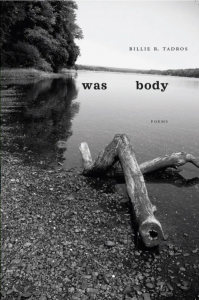 Was Body by Billie R. Tadros
Indolent Books; June 1, 2020
Focused around a single love affair, this new poetry collection contains, in Sandra Beasley's words, "poems of loss and reckoning; yet these nimble poems also claim life, in tooth and claw, and the possibilities of love."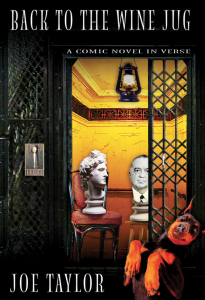 Back to the Wine Jug: A Comic Novel in Verse by Joe Taylor
Sagging Meniscus Press; June 1, 2020
In his new novel in verse, Taylor explores the convergence of underworld and reality when "Diogenes, still toting his lantern in search of one honest (wo)man, is appointed by Lord Hades himself to teleport up to lovely Birmingham, Alabama."
June 2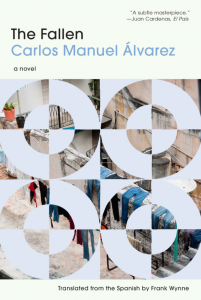 The Fallen by Carlos Manuel Álvarez
Graywolf Press; June 2, 2020
Translated from the Spanish by Frank Wynne, this debut novel is, according to Alia Trabucco Zerán, "a subtle, intelligent, and profoundly moving novel which sketches… a rarely seen Cuban landscape."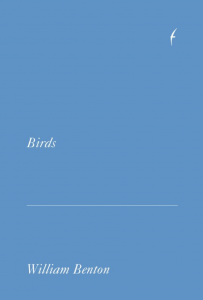 Birds by William Benton
Nightboat Books; June 2, 2020
This reissue of the classic book of concrete poems by William Benton depicts, according to Peter Matthiessen, "quirky and comical birds."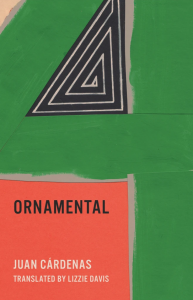 Ornamental by Juan Cárdenas
Coffee House Press; June 2, 2020
Translated from the Spanish by Lizzie Davis, this novel follows a doctor who "recruits volunteers for the trial of a new recreational drug that exclusively affects women."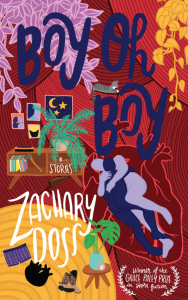 Boy Oh Boy by Zachary Doss
Red Hen Press; June 2, 2020
Winner of the Grace Paley Prize in Short Fiction, Doss's debut is "a collection of queer fabulist stories and flash fictions told via second person, asking readers to share Doss's explorations of joy and longing."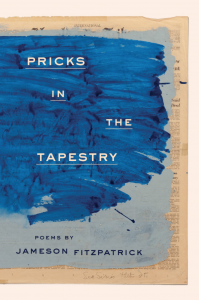 Pricks in the Tapestry by Jameson Fitzpatrick
Birds LLC; June 2, 2020
In Pricks in the Tapestry, Fitzpatrick tells "the story of a young poet coming to know, belatedly and with difficulty, the insufficiencies of the self as a subject and the lyric as a mode."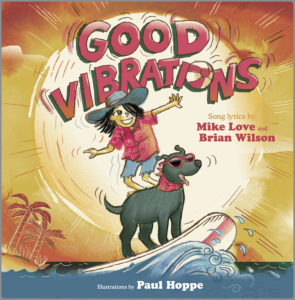 LyricPop: A New Picture Book Series
Akashic Books; June 2, 2020
This new series of children's picture books presents famous song lyrics—including Good Vibrations by Mike Love and Brian Wilson, African by Peter Tosh, Don't Stop by Christine McVie, and We're Not Gonna Take It by Dee Snider—illustrated for young readers.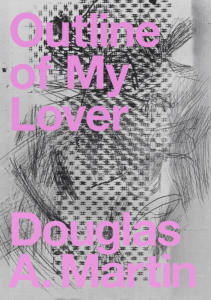 Outline of My Lover by Douglas A. Martin
Nightboat Books; June 2, 2020
This early autofiction classic, reissued on its twentieth anniversary, is, according to Colm Tóibin, "a love story between a raw and damaged boy-narrator and a famously mysterious rock star."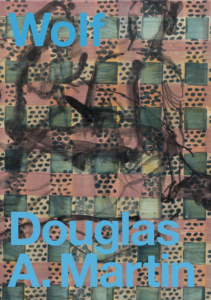 Wolf by Douglas A. Martin
Nightboat Books; June 2, 2020
Martin's latest novel is, according to Tiphanie Yanique, "a horror story, a love story, story of survival, of parenting and of coming of age."
The Dragons, the Giant, the Women by Wayétu Moore
Graywolf Press; June 2, 2020
This memoir is, according to Chigozie Obioma, "a moving and richly drawn tale of a family threatened by violence in '90s Liberia and their escape from it. Out of this tumultuous experience, Moore has shaped a powerful, utterly convincing, and unforgettable story."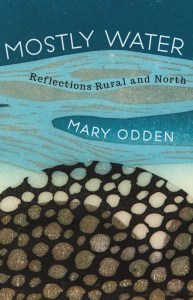 Mostly Water by Mary Odden
Red Hen Press; June 2, 2020
The essays in Odden's debut collection "form a linked memoir that explores the American outback from eastern Oregon horse trails to the arctic and subarctic river towns of Alaska."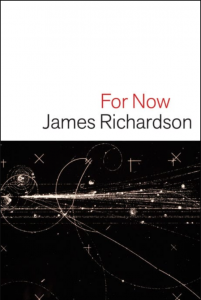 For Now by James Richardson
Copper Canyon Press; June 2, 2020
Richardson's ninth poetry collection "takes seriously the task of lightening and illuminating our experience" through long and short poems in various classic and contemporary forms.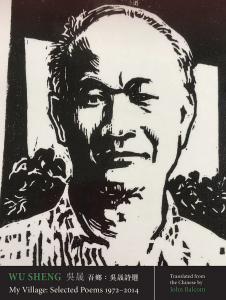 My Village: Selected Poems 1972–2014 by Wu Sheng
Zephyr Press; June 2, 2020
The poems in this collection, translated from the Chinese by John Balcom, are "rooted in the soil, imbued with an unshakable affinity for the people who till it, sweat over it, and eventually are buried in it."
June 3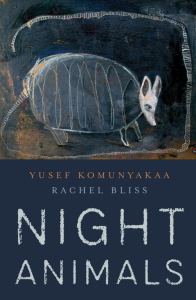 Night Animals by Yusef Komunyakaa
Sarabande Books; June 3, 2020
The poems in Komunyakaa's new chapbook "climb so deeply into the being of various beasts, from cricket to leopard to snowy owl, that we read them with an uncanny shiver of recognition."
June 9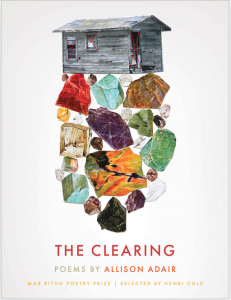 The Clearing by Allison Adair
Milkweed Editions; June 9, 2020
Selected by Henri Cole for the Max Ritvo Poetry Prize, this debut "navigates the ever-shifting poles of violence and vulnerability with a singular incisiveness and a rich imagination."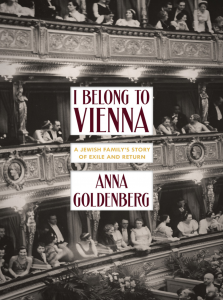 I Belong to Vienna: A Jewish Family's Story of Exile and Return by Anna Goldenberg
New Vessel Press; June 9, 2020
Translated from the German by Alta L. Price, this memoir is "a probing tale of heroism, identity and belonging, marked by a surprising freshness as a new generation comes to terms with history's darkest era."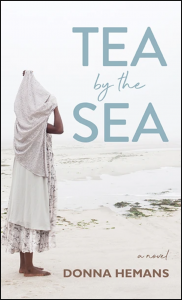 Tea by the Sea by Donna Hemans
Red Hen Press; June 9, 2020
Hemans's debut novel is, according to Marlon James, "a powder keg of a novel, where secrets and lies explode into truth and consequences, all told with spellbinding, shattering power."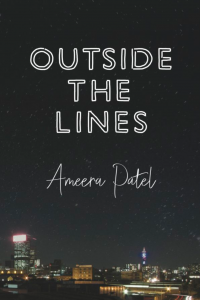 Outside the Lines by Ameera Patel
Catalyst Press; June 9, 2020
Patel's debut novel is "a journey through the underbelly of Johannesburg, South Africa and the intimacy of family drama scattered across racial, religious, and class divisions."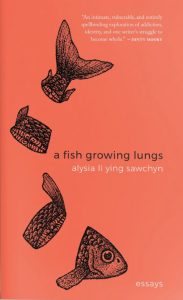 A Fish Growing Lungs by Alysia Li Ying Sawchyn
Burrow Press; June 9, 2020
These linked essays follow a misdiagnosis of bipolar disorder and its consequences in, according to Dinty W. Moore, an "intimate, vulnerable, and entirely spellbinding exploration of addiction, identity, and one writer's struggle to become whole."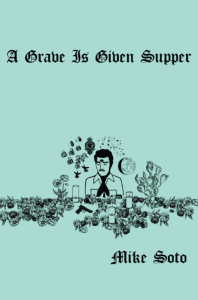 A Grave Is Given Supper by Mike Soto
Deep Vellum; June 9, 2020
Soto's debut poetry collection is a series of interlinked poems covering "themes from the ongoing drug war taking place in a fictional U.S./Mexico border town."
The Blue Sky by Galsan Tschinag

Milkweed Editions; June 9, 2020
Translated from the German by Katharina Rout, this novel, set in Mongolia, explores how "the nomadic Tuvan people's ancient way of life collides with the pervasive influence of modernity as seen through the eyes of Dshurukawaa, a young shepherd boy."
June 12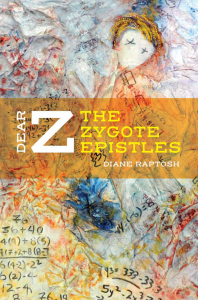 Dear Z by Diane Raptosh
Etruscan Press; June 12, 2020
Raptosh's latest poetry collection gathers "verse-letters to a newly fertilized zygote—not quite a person, nor even an embryo, but rather, the great human maybe."
June 15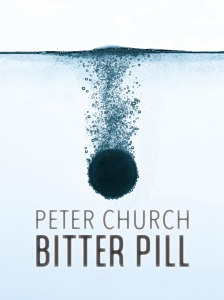 Bitter Pill by Peter Church
Catalyst Press; June 15, 2020
The final chapter in Peter Church's dark web trilogy explores "a sinister underground world where no price is too high to pay to deliver every fantasy."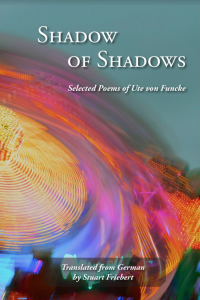 Shadow of Shadows by Ute von Funcke
The Black Mountain Press; June 15, 2020
Ute von Funcke's new poetry collection is translated from German by Stuart Friebert.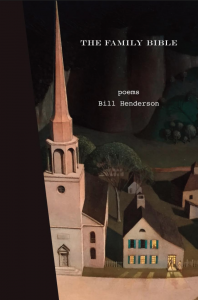 Family Bible by Bill Henderson
The Black Mountain Press; June 15, 2020
Henderson's new poetry collection describes the author's love for his parents and his relationship to the family's Bible while growing up.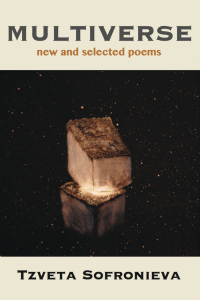 Multiverse: New and Selected Poems by Tzveta Sofronieva
White Pine Press; June 15, 2020
Edited and with an introduction by Jennifer Kwon Dobbs, this poetry collection brings together decades of work by the multilingual Bulgarian poet known for her wide range of styles.
June 16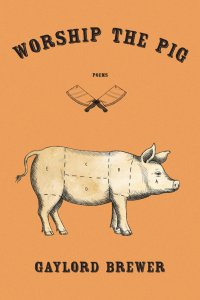 Worship the Pig by Gaylord Brewer
Red Hen Press; June 16, 2020
Brewer's eleventh poetry collection follows the poet "from his Tennessee home to the Inside Passage of Alaska, then detours sharply south in a return to his beloved Costa Rica, then onward finally to the qualified paradise of Brazil's Ilhabela."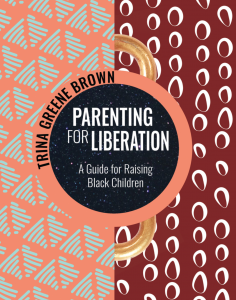 Parenting for Liberation: A Guide for Raising Black Children by Trina Greene Brown
Feminist Press; June 16, 2020
This guidebook speaks "directly to parents raising Black children in a world of police brutality, racialized violence, and disenfranchisement."
June 19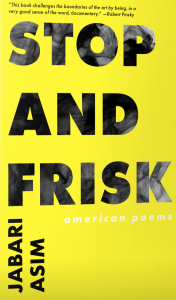 Stop and Frisk: American Poems by Jabari Asim
Bloomsday Literary; June 19, 2020
In this poetry collection, Asim "ruthlessly interrogates entrenched injustice and its insidious echoes," and dramatic monologues "expose the dark heart of our nation and call for a reckoning."
The King and the Quirky by Heather Siegel
Regal House Publishing; June 19, 2020
Winner of an Indie Book Award in  Women's Issues/Nonfiction, this memoir chronicles—according to Diane Donovan—"the remarkable task of reconsidering life's goals and possibilities within and beyond the traditions of marital bliss and connection."
June 23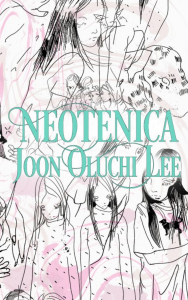 Neotenica by Joon Oluchi Lee
Nightboat Books; June 23, 2020
Neotenica is a "novel of encounters: casual sex, arranged-marriage dates, cops, rowdy teenagers, lawyers, a Sapphic flirtation, a rival, a child, and two important dogs."'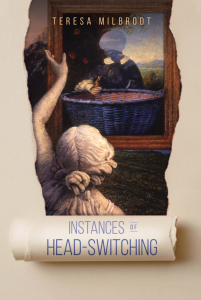 Instances of Head-Switching by Teresa Milbrodt
Shade Mountain Press; June 23, 2020
The short stories in Milbrodt's latest collection are often fabulist or absurdist and "focus on themes of embodiment, disability, and economic insecurity."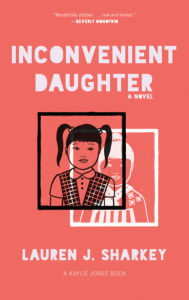 Inconvenient Daughter by Lauren J. Sharkey
Akashic Books; June 23, 2020
Sharkey's debut novel "dispels the myths surrounding transracial adoption, the ties that bind, and what it means to belong."
June 30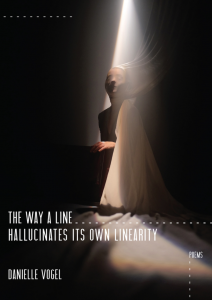 The Way A Line Hallucinates Its Own Linearity by Danielle Vogel
Red Hen Press; June 30, 2020
Vogel's new poetry collection exists "in a fragmented, diaphanous state, glowing in the space between the poem and essay."