We spoke with Lisa Lucas, the 2020 recipient of CLMP's Energizer Award for Exceptional Acts of Literary Citizenship, about her work, literary citizenship, and equity in publishing.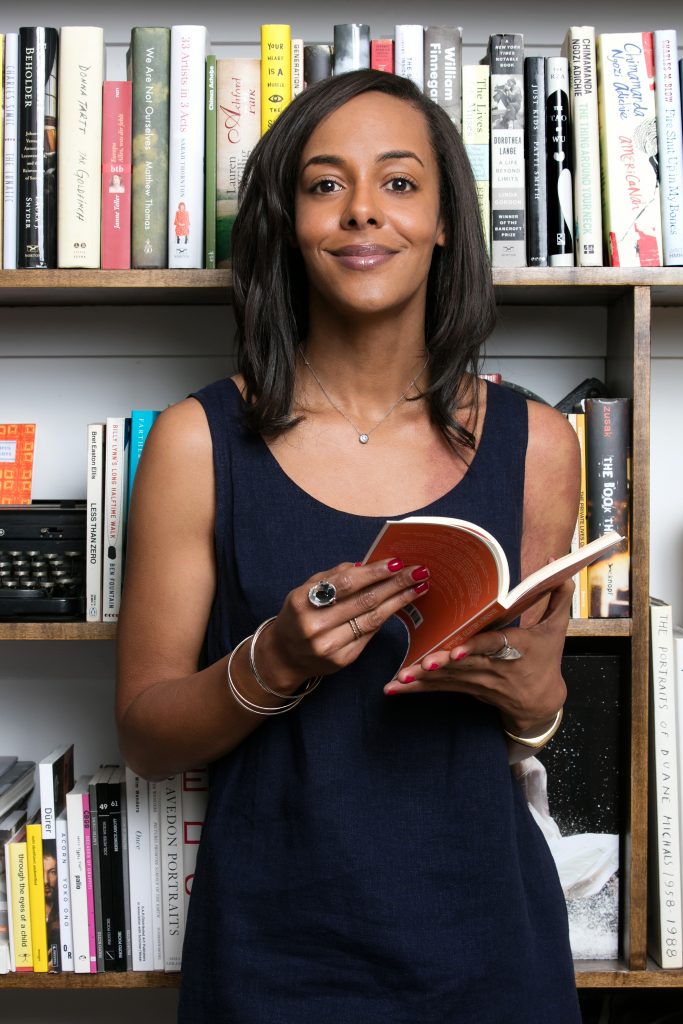 At CLMP's annual benefit this year, you received the Energizer Award for Exceptional Acts of Literary Citizenship. How would you define literary citizenship, and why is it necessary?
So many people understand books and reading to be a solitary enterprise, and yet it takes a constellation of people and companies and organizations to get people to read. I think literary citizenship, at its best, is the everyday practice of acknowledging, lifting up, and celebrating all of the people who make this work possible—booksellers, librarians, critics, event producers, editors, publishers, publicists, small presses, little magazines, you name it. And remembering that the whole of us are not just at corporate towers in New York City, but in every nook and cranny of this country, and planet.
Throughout your career you have worked to prioritize inclusivity and accessibility in the arts—and during your time at the National Book Foundation, you've launched both the Literature for Justice Program and the Book Rich Environment initiative. Can you tell us more about these programs and their impact?
All of the Foundation's programs have a singular goal in mind to reach readers everywhere, no matter anyone's circumstances. For Book Rich Environments, we started with a bold idea to send one million books into public housing communities, and three years later we did. So far, we've distributed 1.5 million (and counting) brand new books to kids and families in public housing. By bringing even one new book to someone who needs it, I think we've made a start. And similarly with Literature for Justice, there is a real information gap when it comes to the critical issue of mass incarceration, and we wanted to try to spread awareness through books. Whether we're distributing books to public housing authorities, curating a series of author events throughout the country, or even holding the National Book Awards, we strongly believe in the power of great literature to inform, to entertain, and to change hearts, minds and lives.
While at the National Book Foundation, you also launched the National Book Award for Translated Literature, the first new Award in more than twenty years. What inspired you to create this new category, and why is it important to highlight translated literature?
They say that 3% of the books sold here are in translation, and yet we are citizens of the wider world. It is so important to celebrate these books in order to remind us that they, too, are our stories, and to remind publishers that there is a bigger appetite for this kind of work, when sold well and when visible, than we imagine.
It was announced in July that you'll soon be joining Knopf Doubleday Publishing Group as senior vice president of Pantheon and Schocken Books. Congratulations! Your conversation about your new role began after you tweeted about your interest in running an "equitable publishing house." What are some steps that large and small publishers can take toward equity, both internally and in what they publish?
I wish I could solve it all in one sentence, but I can't. I think the first step, though, is being open to doing things differently, to widening our imagination to include not only changing institutional culture, staffing more diversely, but also the very fundamental way we do things. When you change and open your gaze, you change and open the work.
With your new role at Pantheon and Schocken Books, you will have served as a leader in three primary facets of the literary community—at a literary magazine, Guernica; at a cultural nonprofit, the National Book Foundation; and at a publishing company, Alfred A. Knopf. How do you see literary magazines, nonprofits, and publishers as relating to and supporting one another?

Discovering new voices, and lifting up our best ones, is the work of Guernica and the work of the Foundation and will be the work of Pantheon and Schocken. Places like Guernica feed us new ideas and new authors, places like Pantheon brings this work and the authors in other magazines to the book market, and NBF lifts up the work and literature in general. It's a circle. A really virtuous one.
At CLMP's annual benefit, you said, "As we look forward to rebuilding after this pandemic, in order to become stronger I hope we can all get the energy together to really think critically about our institutions, about our leadership, about the work that we put forward & the work that we promote." What are some of your hopes for the literary world in the coming months and years?
I hope we take the many lessons we learned in 2020, and the years preceding, and turn them into real, concrete action. Our industry promised us real change this year, and the future will tell whether or not the will to follow through is there.