We spoke with Andrew Felsher, editor and cofounder of 128 LIT, in this Member Spotlight.
What is the history behind 128 LIT? When was it founded and what is its mission?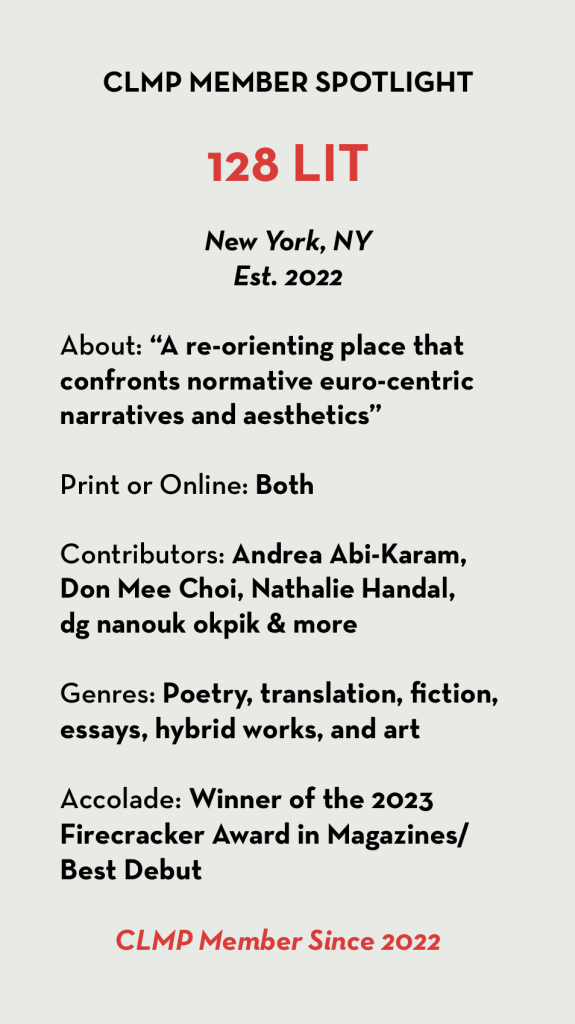 128 LIT started with Yehui Zhao, artist and filmmaker, and me, Andrew Felsher, a writer. We had always played with the idea of bringing together our love for literature and art in the same space. In February 2022, we made it happen, incorporating Yehui's risograph prints from her Mirage series into the website design. I quickly reached out to editors and writers I had crossed paths with, and our mission began to solidify. Cinema played an important role in our vision, which was deeply inspired by filmmakers like Kidlat Tahimik and Abbas Kiarostami, and filmmaker and theorist Trinh T. Minh-ha. Their work, along with literary figures such as Raúl Zurita, Franz Fanon, Bell Hooks, and Ilya Kaminsky, not only informed our perspective but also helped shape the ethos of 128 LIT.
It's essential to highlight the name of the magazine, which represents our intent to make a space liberated from the confines of language. When we decided to launch an international literature and art magazine, we were mindful of the history, memory, and violence embedded in language(s), as well as all that comes with the burden of language and the way art and narratives locate and guide us. The choice of 128 lies in its exponential nature: 2 raised to the power of 7. This recognizes the compounding effects of socioeconomic, emotional, and linguistic conditions.
Moreover, while there are countless exponential numbers that would thematically fit, 128 LIT as a title was much more appealing than 64 LIT, 256 LIT, or, let's say, 536,870,912 LIT. There is the sound of 128 LIT on the tongue, its rhythm. And I wouldn't trust 536,870,912 LIT with writing I'd labored over for months.
128 LIT received CLMP's 2023 Firecracker Award in Magazines/Best Debut; the judges' citation notes, "128 LIT's mission of disrupting eurocentric narratives and aesthetics is both admirable and well-executed within the journal's contents." What does this recognition mean to you?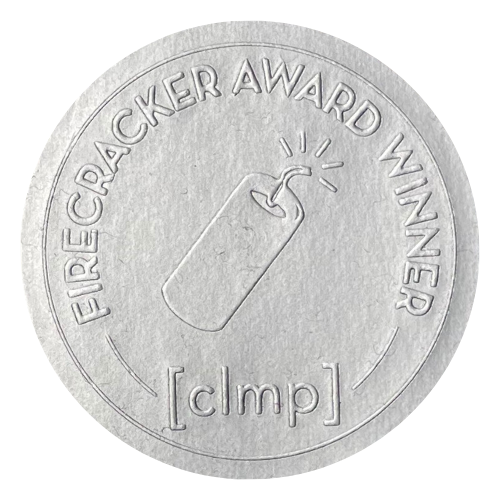 Receiving CLMP's 2023 Firecracker Award for Best Debut Magazine (and being among such amazing magazines and voices) is so meaningful for us at 128 LIT. The judges' description of our magazine as "bursting with boldness and energy" and their commendation for our dedication to disrupting eurocentric narratives echo the energy, dedication, love, and care that we've put into this platform in the past 18 months. It's heartening to see that our intentionality—from weaving literature with art, to ensuring a diverse range of voices, to maintaining a user-friendly website—has resonated with and been acknowledged by those beyond our immediate circle.
From the award celebration picnic in Prospect Park to our readings, it's been wonderful to watch this project become an incubator for literary-artistic connections and inquiry. To know that contributors actively reach out to one another, translate each other's work, and view our platform as a place to find compelling voices, is so important to us. It's both humbling and immensely reaffirming to witness 128 LIT evolve as a communal space where barriers are broken, conversations are initiated, and creativity flourishes. This award not only celebrates our ambition and past achievements but also serves as a motivating propellent, an affirmation of the long nights spent perfecting this multidimensional project.
128 Lit publishes work both online and in print issues. What are some of the rewards and challenges of this dual publishing model?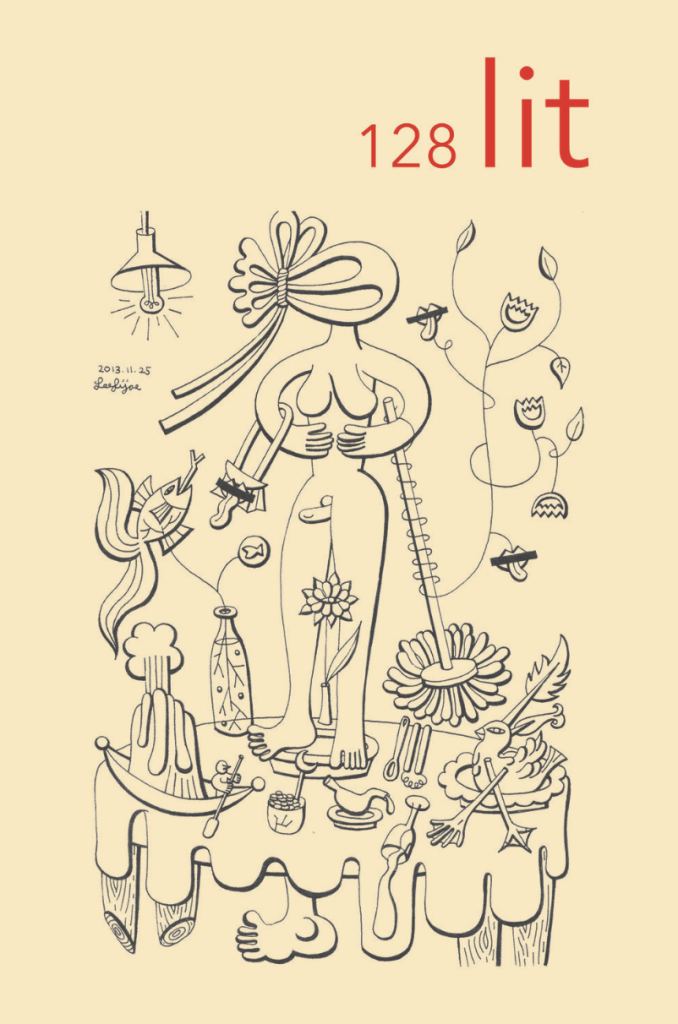 Navigating the duality of online and print mediums presents unique challenges and rewards. We emphasize accessibility, ensuring our international audience can access content regardless of financial constraints. For many, the tactile experience of a print issue remains invaluable; this is why Yehui Zhao, our art director and cofounder, dedicates significant effort to designing the print edition that harmonizes seamlessly with our digital platform. And by diversifying our artistic and linguistic mediums and forms, we can accommodate a range of content—from sound poems to audio and video interviews. In publishing both print and digital, we continuously strive for inclusivity and innovation while maintaining cohesion and staying true to our ambitious mission.
You're planning an in-person celebration of Issue 2 on September 27. Where will this event take place, and what will the celebration entail?
We warmly invite everyone to join our Issue 2 launch event, set to take place at the People's Forum in New York City on Wednesday, September 27, from 7 to 9 p.m. There will be readings from 128 LIT contributors Maja Lukic, Matvei Yankelevich, Christine Shan Shan Hou, Mayada Ibrahim, Daisuke Shen, Celina Su, and Christopher Rey Pérez. RSVP here.
What are your hopes and goals for Issue 3 and beyond?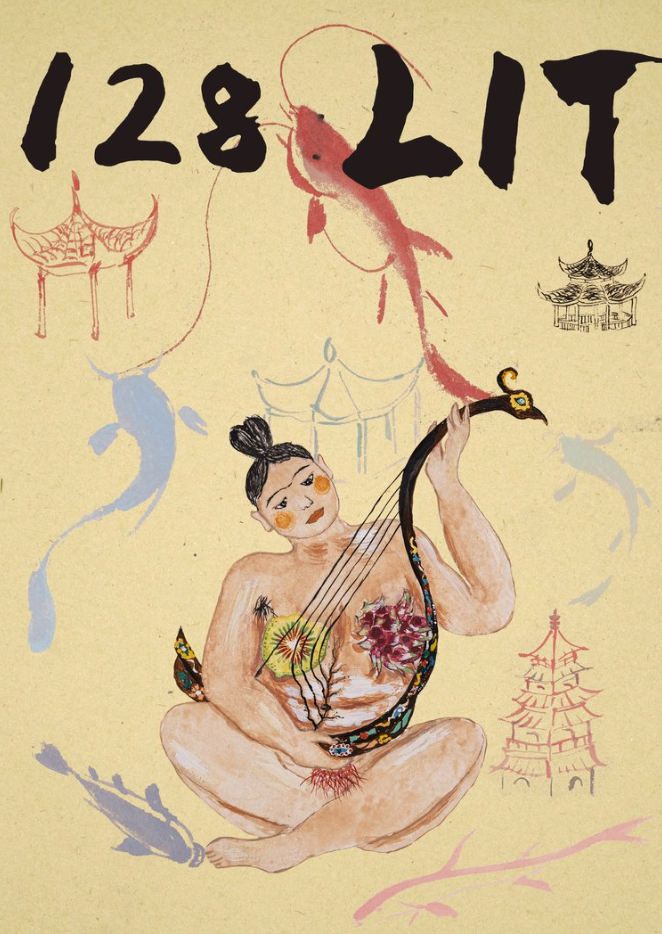 128 LIT is really excited to expand into publishing chapbooks to complement our occasional print magazine and dynamic website, and in November 2023, the winner and finalists of our inaugural International Chapbook Contest will be announced. Our overarching aim remains to amplify vital international voices and artists and to find the most effective modes and forms to circulate their work.
How can interested writers submit their work to 128 LIT?
Interested writers should first join our newsletter and follow us on social media, where we announce everything related to our platform and submissions. Additionally, writers can find a link to submit through Submittable on our website. Our upcoming reading periods are outlined below:
Essays and nonfiction: Open from October 15 through 31
Art, audio, video, and mixed-media: Open from October 15 through December 15
Poetry and fiction: Next anticipated opening in February 2024