In our latest Member Spotlight, we spoke with Editor Laura Cogan and Managing Editor Oscar Villalon of ZYZZYVA.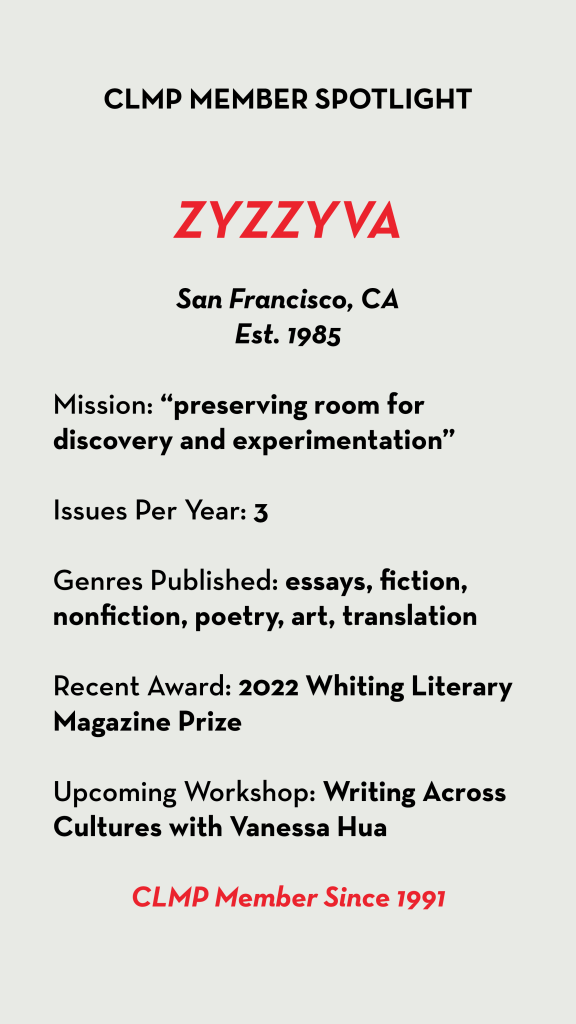 What is the history behind ZYZZYVA? When was it founded and what is its mission?
The magazine was founded in San Francisco in 1985. This was at a time when the advent of desktop publishing (might anybody remember Quark software?) made it feasible to start an independent literary journal. Our raison d'etre was to provide a well-curated space for West Coast writers, poets, and artists to have their work published and find a receptive audience. The distance between the literary communities in California, Oregon, and Washington and the publishing offices in New York City was acute then. No internet, no social media, no Zoom—meaning, little-to-no visibility. ZYZZYVA was a way of recognizing and supporting the talent right here, and at the same time providing a superior literary magazine for readers in our region and much farther beyond, too. This is something we continue to do.
Can you tell us about ZYZZYVA's First Time in Print section?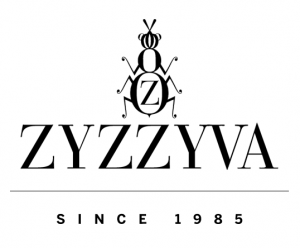 Work that appears in the journal under that label is just that: the first time a given contributor has had their work appear in print (as opposed to online) anywhere. Its larger significance is that of a letter of introduction, or welcoming somebody new to into an ongoing conversation. By placing an unknown name among established writers in our table of contents, we're hoping to pique the reader's excitement about an emerging voice, and we're signaling that this is somebody whose work they should keep an eye out for in the future.
ZYZZYVA emphasizes both its regional focus—showcasing writers from the West Coast—and its international reach and scope. Why is it important to support literary communities in both the Bay Area and beyond?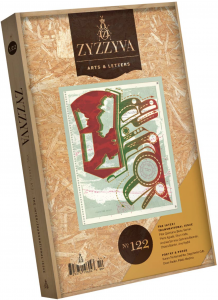 Where to begin? All of these literary communities inform each other and overlap. For example, there are strong ties between the lit communities in the Bay Area and in Los Angeles, and if you look at California's demographics, there are strong ties between these communities and those along the Pacific Rim. In fact, as you look closer, you can see how literary communities across our region (Portland and San Francisco, Seattle and LA), across the country, and across the globe are all interconnected. This idea is part of what we hoped to spotlight in Issue No.122, which we call our "Inter/Transnational Issue." The Republic of Letters is vast yet intimate. As readers, it's easy for us to teleport among all its citadels. So let's keep those communities thriving.
ZYZZYVA also engages with the literary community through workshops and events. What are some upcoming offerings you're excited about?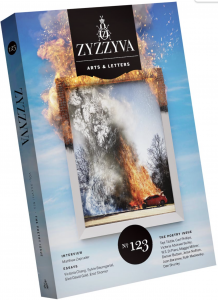 We held two events in late July in celebration of our Poetry Issue (No.123); one was in-person at Booksmith in San Francisco, and the other was a virtual event through City Lights. (The exhausting and anxiety-producing ebb and flow of COVID surges makes planning in-person events difficult, as you could imagine.) And we'll likely have more later this year, either future issue celebrations or cosponsored author events with our local bookstores. As for workshops, we have a big one with Vanessa Hua on Saturday, September 17. It's virtual, so anybody can attend, and she will be addressing "Writing Across Cultures."
ZYZZYVA is approaching its milestone 125th issue. How are you celebrating, and what are some of your hopes and goals for the coming years?
That's a very good question. We're not sure yet what we'll cook up for Issue No. 125, but given our past milestone issues (No. 100 and the 35th Anniversary Issue, for example) you can be sure it'll be special in both editorial and production. Our aspirations are straightforward: to keep doing what we're doing at the same level of excellence, and to expand upon our offerings, especially online. As long as the support continues to be there from subscribers and donors, we can do it.