June 23, 2021 (New York, NY)—The Community of Literary Magazines and Presses (CLMP), the national nonprofit organization that for more than 50 years has supported the work of independent literary publishers, has announced the winners of its seventh annual FIRECRACKER AWARDS, given for the best independently published books of fiction, creative nonfiction, and poetry and the best literary magazines in the categories of debut and general excellence.
CLMP has also announced the recipient of the fifth annual LORD NOSE AWARD, given in memory of Jonathan Williams, publisher of the legendary literary press The Jargon Society, and in recognition of a lifetime of superlative small press publishing. This year's LORD NOSE AWARD recipient is Charles Alexander of CHAX Press, the Tucson, Arizona–based poetry publisher founded in 1984.
2021 FIRECRACKER AWARDS WINNERS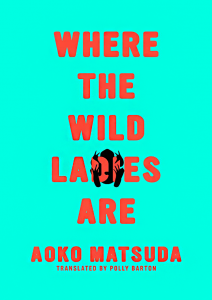 From the Judges:
"Aoko Matsuda's short story collection, Where the Wild Ladies Are, takes impressive risks and showcases a range of narrative engagement. Its tone can shift from poignant to hilarious to meditative, often within the same story. There's a masterful sense of breadth as the author subsumes and transforms Japanese folktales in unexpected ways."
Aoko Matsuda is a writer and translator. In 2013, her debut book, Stackable, was nominated for the Yukio Mishima Prize and the Noma Literary New Face Prize. Her novella The Girl Who Is Getting Married was published by the UK-based Strangers Press in 2016. In 2019, her short story "The Woman Dies" was shortlisted for a Shirley Jackson Award. She has translated work by Karen Russell, Amelia Gray, and Carmen Maria Machado into Japanese.
Translator Polly Barton is a translator of Japanese literature and nonfiction, including the full-length translations Friendship for Grown-ups by Naocola Yamazaki (Strangers Press), Mikumari by Misumi Kubo (Strangers Press), and Spring Garden by Tomoka Shibasaki (Pushkin Press). She has also translated short stories for Words Without Borders, The White Review, and GRANTA. She is the recipient of the 2019 Fitzcarraldo Editions Essay Prize.
Soft Skull Press was founded in 1992 in New York City and has published works by Eileen Myles, Maggie Nelson, Noam Chomsky, Lydia Millet, Alain Mabanckou, and many more. The press's books have been awarded numerous Lambda Literary Awards, as well as the Quill Award and the Arthur C. Clarke Award for Science Fiction, and have been finalists for the Believer Book Award and the Pulitzer Prize.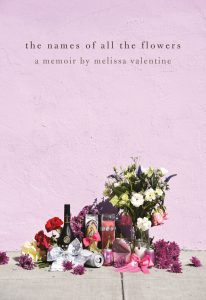 From the Judges:
"In this stunning debut, Melissa Valentine traces an unforgettable narrative of growing up the daughter of a white Quaker man and his Black Southern wife. This is a memoir filled with grief and tenderness as it keenly navigates its way around her compelling devotion to her older brother, powerfully piecing together how tragedy could befall this community in the first place."
Melissa Valentine is a writer from Oakland, California. She received a BA from Sarah Lawrence College and an MFA in creative writing from Mills College. She has been a fellow at the San Francisco Writers' Grotto. Her work has appeared in Jezebel, Guernica, Apogee Journal, and elsewhere and has received honorable mentions from Glimmer Train and the Ardella Mills Nonfiction Award.
Feminist Press publishes books that ignite movements and social transformation, seeking to champion intersectional and nuanced works that spark much-needed dialogue and move the feminist conversation forward. Founded in 1970 and based in New York City, it lifts up insurgent and marginalized voices from around the world to build a more just future.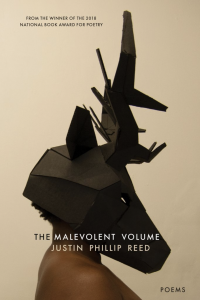 From the Judges:
"A dextrous and epic music, this book faces down our combative and trespassed American moment. Almost every line is meant to be repeated slowly and held aloft for its heart-stopping craftsmanship."
Justin Phillip Reed is the author of Indecency (Coffee House Press), winner of the 2018 National Book Award in Poetry and Lambda Literary Award for Gay Poetry. He earned his BA in creative writing at Tusculum College and his MFA in poetry at Washington University in St. Louis. He is the 2019-2021 Fellow in Creative Writing at the Center for African American Poetry and Poetics and has received fellowships from the Cave Canem Foundation, the Conversation Literary Festival, and the Regional Arts Commission of St. Louis.
Coffee House Press, founded in 1972, is an internationally renowned nonprofit publisher of literary fiction, essays, poetry, and other work that doesn't fit neatly into genre categories. The Minneapolis-based press creates new spaces for audiences and artists to interact, inspiring readers and enriching communities by expanding the definition of what literature is, what it can do, and who it belongs to.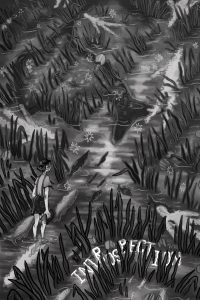 From the Judges:
"This is a magazine interested in the momentum and power of diverse voices—and in creating a beautiful space in which those voices can flourish. A great read and a truly excellent teaching tool, the magazine uses discussion questions and writing prompts alongside the creative work to make space for conversation in a new way."
Lucky Jefferson is a print and online literary journal that generates constructive and interactive conversations around poetry, art, and publishing and redefines the way journals are produced and shared. Founded in 2018, the journal aims to diversify literature by publishing poetry, flash fiction, essays, and art that highlight the voices of writers and artists identifying as Black, Indigenous, and people of color.
MAGAZINES/GENERAL EXCELLENCE: Mizna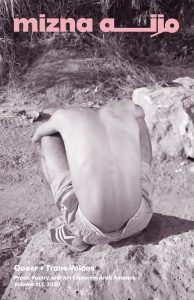 From the Judges:
"This beautiful and surprising magazine combines a strong international reach with a sense of rooted regionalism, working to create a nexus of vibrant and robust artistic intersection. Singing, emotionally compelling, intentional, and wrought, this is a magazine that is deeply alive, and we are made more alive by reading it."
Mizna is a critical platform for contemporary literature, art, film, and cultural programming centering the work of Arab and Southwest Asian and North African artists. Since the organization's founding in 1999, Mizna has published 38 issues of Mizna: Prose, Poetry, and Art Exploring Arab America, presenting more than 350 authors and 32 visual artists authentically with the understanding that in a culture that often vilifies our communities and their various intersections, it is essential that artists have a space to speak for ourselves.
This year's Firecracker Award judges were, in fiction, Natanya Ann Pulley (With Teeth), Irene Yoon (LARB/USC Publishing Workshop), and Robert Yune (Impossible Children); in creative nonfiction, E. J. Koh, (The Magical Language of Others), Paul Lisicky (Later: My Life at the Edge of the World), and Aimee Nezhukumatathil (World of Wonders: In Praise of Fireflies, Whale Sharks, and Other Astonishments); in poetry, Sarah Gambito (Matadora), Raquel Salas Rivera (while they sleep (under the bed is another country)), and Malcolm Tariq (Heed the Hollow); and in the magazine categories, Charles Flowers (BLOOM Literary Journal), Keetje Kuipers (Poetry Northwest), and Marcus Wicker (Southern Indiana Review).
Read more about the Firecracker Awards and this year's finalists.
2021 Lord Nose Award
RECIPIENT: Charles Alexander & CHAX Press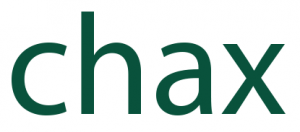 Founded in 1984 by Charles Alexander, CHAX Press strives to create unique book arts editions, to explore the relationship between book forms and contemporary poetry, and to make challenging and innovative contemporary writing available to the public. In addition to publishing nearly 250 books, CHAX Press has also sponsored readings, multi-art events, symposia and small conferences, educational projects, podcasts, and more, in an attempt to increase the impact of poetry in our lives.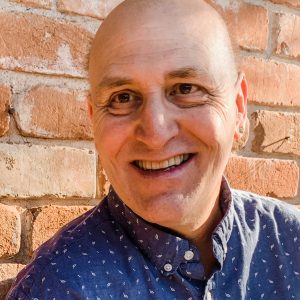 Charles Alexander is the author of six books of poetry, most recently AT the Edge OF the Sea: Pushing Water II (Singing Horse Press) and Pushing Water (Cuneiform Press), as well as numerous chapbooks, including Some Sentences Look for Some Periods (Red Leaves Textile Series). Pushing Water III is forthcoming from Cuneiform Press. Alexander has taught literature and writing at multiple universities, including Naropa University, University of Arizona, and the University of Houston-Victoria, where he directed the MFA Creative Writing Program and managed the UHV Center for the Arts from 2014 through 2018. He lives in Tucson, Arizona, with his partner, the painter Cynthia Miller.
The Lord Nose Award was established in 2017 by David Wilk, with support from Jeffery Beam, Stanley Finch, and Tom Meyer. There is no application process; honorees are chosen based on their work and accomplishments.
Read more about Charles Alexander & CHAX Press, and the Lord Nose Award.