June 23, 2022 (New York, NY)—The Community of Literary Magazines & Presses (CLMP), the national nonprofit organization that for 55 years has supported the work of independent literary publishers, has announced the winners of its eighth annual FIRECRACKER AWARDS, given for the best independently published books of fiction, creative nonfiction, and poetry and the best literary magazines in the categories of debut and general excellence. Each winner in the books category will receive $2,000–$1,000 for the press and $1,000 for the author–and each winner in the magazine categories will receive $1,000. The winners were announced during a virtual ceremony held on June 23, 2022, during which Bradford Morrow, Editor of Conjunctions magazine, was presented with the 2022 Lord Nose Award, given in recognition of a lifetime of superlative work in literary publishing.
2022 FIRECRACKER AWARDS WINNERS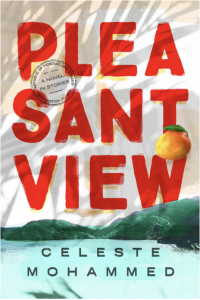 From the Judges:
"Set in the fictional town of Pleasantview, Trinidad, Mohammed's novel in stories–such a difficult genre to pull off–offers up an unforgettable cast of characters, each intertwined in surprising and complicated ways. Mohammed never shies away from the complications of colonialism, capitalism, and misogyny, while at the same time, leavening these subjects with humor and an impeccable ear for language and voice. Pleasantview is a great contribution to Trinidadian and Caribbean literature, as well as to independent literary fiction."

Celeste Mohammed's work has appeared in The New England Review, Litmag, Epiphany, and The Rumpus, among other places. Several of the stories in Pleasantview have won awards, including the 2018 PEN/Robert J. Dau Short Story Prize for Emerging Writers, the 2019 Virginia Woolf Award for Short Fiction, and the 2017 John D Gardner Memorial Prize for Fiction. A native of Trinidad and Tobago, Mohammed graduated from Lesley University with an MFA in creative writing. She currently resides in Trinidad with her family.
Ig Publishing, founded in 2002, is a New York-based award-winning independent press dedicated to publishing original literary fiction and political and cultural nonfiction. Ig Publishing's books have been reviewed in The New York Times, The Los Angeles Times, The Wall Street Journal, Oprah Magazine, the Chicago Tribune, and NPR, among many other places.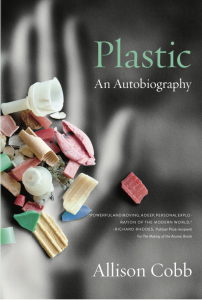 From the Judges:
"Plastic: An Autobiography is an ambitious braid of industrial history, material culture, and memoir. With its formal ambition and intelligence, yoking the movement between self and world, the book demonstrates that in the micro we can hold onto the macro, and in the macro the micro accrues meaning. Plastic is wildly impressive, a thoughtful meditation on plastic but also all of life."

Allison Cobb is the author of After We All Died (Ahsahta Press, 2016); Born2 (Chax Press, 2004); and Green-Wood, originally published by Factory School with a new edition in 2018 from Nightboat Books. Cobb's work has appeared in Best American Poetry, Denver Quarterly, Colorado Review, and many other journals. She was a finalist for the Oregon Book Award and National Poetry Series; has been a resident artist at Djerassi and Playa; and received fellowships from the Oregon Arts Commission, the Regional Arts and Culture Council, and the New York Foundation for the Arts. Cobb works for the Environmental Defense Fund and lives in Portland, Oregon.
Nightboat Books, founded in 2004, is based in Brooklyn, New York, and seeks to develop audiences for writers whose work resists convention and transcends boundaries by publishing books rich with poignancy, intelligence, and risk.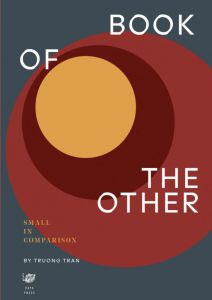 From the Judges:
"book of the other: small in comparison is a tour-de-force indictment of academic culture. Tran's poems break silence, spotlight erasures, and act as a whistleblower to the oppressive costs and complicities of an illusory and precarious 'inclusion' within privileged institutional spaces. This is a book of bravery, honesty, and anger, but also a book of care and concern: one that creates a space to explore feelings of hauntedness, feelings of being hunted, while enacting its own pedagogies and poetics through a series of searing illuminations."
Truong Tran was born in Saigon, Vietnam. He is the author of the poetry collections The Book of Perceptions (Kearney Street Workshop, 1999); Placing the Accents (1999), Dust and Conscience (2002), Within The Margin (2004), Four Letter Words (2008), all published by Apogee Press; and 100 Words, co-authored with Damon Potter, (Omnidawn, 2021), as well as the children's book, Going Home Coming Home (Lee & Low Books, 2021) and an artist monograph, I Meant To Say Please Past the Sugar. He is the recipient of The Poetry Center Prize, The Fund For Poetry Grant, The California Arts Council Grant, and numerous San Francisco Arts Commission Grants. Tran lives in San Francisco and currently teaches at Mills College, Oakland.
Kaya Press, founded in 1994 and housed at the University of Southern California, has established itself as the premier publisher of cutting-edge Asian and Pacific Islander diasporic writers in the United States. Its diverse list of titles includes experimental poetry, noir fiction, film memoir, avant-garde art, performance pieces, "lost" novels, and everything in between. Kaya and its authors have been the recipients of numerous awards, including the Gregory Kolovakas Prize for Outstanding New Literary Press, the American Book Award, the Association for Asian American Studies Book Award, the PEN Beyond Margins Open Book Prize, the Asian American Writers' Workshop Award, and the PEN Oakland Josephine Miles Prize.
MAGAZINES/BEST DEBUT: SISTORIES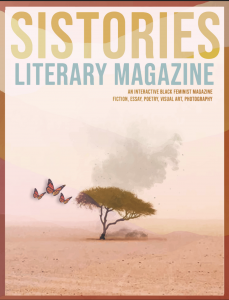 From the Judges:
"This enchanting debut literary magazine is a radical invitation to readers to be active partners with the material. This multifaceted journal is simultaneously a collection of urgent, fierce writing; a repository of required reading lists; and a generative workbook nurturing all who pick it up to become creators. SISTORIES is pushing the bounds of what a literary magazine can be, actively working toward reimagining the American literary canon."
SISTORIES, founded in 2020, is an interactive Black Feminist/Womanist literary magazine and community writing workshop based out of Charlotte, North Carolina. By publishing the essays, fiction, poetry, visual art, and photography of Southern Black women and femmes, pairing their narratives with interactive workbook elements, and hosting free community writing workshops, SISTORIES aims to transform the conditions and impact of oppressive systems.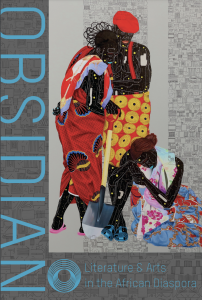 From the Judges:
"A brilliant, self-possessed masterpiece of a literary journal, Obsidian is a magazine with a critical legacy that continues to convene new ideas and fearless writing from the African Diaspora. Each issue thrills in form and content, at once brand new and rooted—a testament to the editorial vision. The magazine is a singular, spectacular cultural treasure."
Obsidian: Literature & Arts in the African Diaspora, an international, peer-reviewed, biannual literary journal/publishing platform, was founded in 1975 and was the vision of the late poet Alvin Aubert. Currently housed at Illinois State University, Obsidian is committed to publishing the highest quality innovative, hybrid, and multimedia works that push the boundaries of genre and concepts of Black art, including contemporary poetry, drama/performing arts, trans-media work, and literary criticism.
This year's Firecracker Award judges were, in fiction: Donna Hemans, author of Tea by the Sea (Red Hen Press); Carley Moore, author of The Not Wives (Feminist Press); and Cristina Rivera Garza, author of Grieving: Dispatches from a Wounded Country (Feminist Press); in creative nonfiction: Ander Monson, author of I Will Take the Answer (Graywolf Press); Joni Tevis, author of The World Is on Fire: Scrap, Treasure, and Songs of Apocalypse (Milkweed Editions); and Melissa Valentine, author of The Names of All the Flowers (Feminist Press); in poetry: Xan Phillips, author of Hull (Nightboat Books); Lee Ann Roripaugh, author of tsunami vs. the fukushima 50 (Milkweed Editions); and Jillian Weise, author of Cyborg Detective (BOA Editions); and in magazines: Lana Barkawi, Executive and Artistic Director, Mizna; Rob Greene, Publisher, Raleigh Review, and Miah Jeffra, Cofounder, Foglifter Journal.
Read more about the Firecracker Awards and this year's finalists.