Celebrating Bradford Morrow, Editor of Conjunctions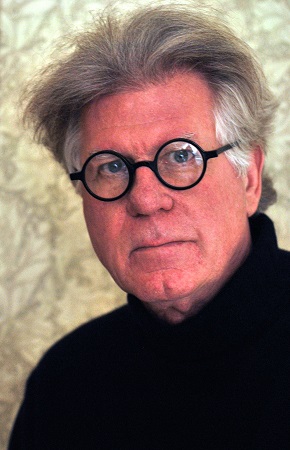 Bradford Morrow, Editor of Conjunctions magazine, is the recipient of the 2022 Lord Nose Award, given in recognition of a lifetime of superlative work in literary publishing.
Morrow is author of ten books of fiction, including the novels Come Sunday (Weidenfeld & Nicolson, 1988), The Almanac Branch (Simon & Schuster, 1991), Trinity Fields (Viking, 1995), Giovanni's Gift (Viking, 1997), Ariel's Crossing (Viking, 2002), The Diviner's Tale (Houghton Mifflin Harcourt, 2011), The Forgers (Mysterious Press, 2014), The Prague Sonata (Atlantic Monthly Press, 2017), and The Forger's Daughter (Mysterious Press, 2020), and a collection of stories, The Uninnocent (Pegasus Books, 2013). Co-editor of the anthologies The New Gothic (Random House, 1991) and The Inevitable: Contemporary Writers Confront Death (W. W. Norton, 2011), Morrow is the recipient of numerous awards, among them the Academy Award in Fiction from the American Academy of Arts and Letters, O. Henry and Pushcart Prizes, a Guggenheim Fellowship, and was a finalist for the PEN/Faulkner and Los Angeles Times Book Awards. 
He founded and edits the acclaimed literary journal, Conjunctions, for which he received the PEN/Nora Magid Award, and has also published several volumes of poetry, including Posthumes (Cadmus Editions, 1982) and A Bestiary (Grenfell Press, 1990), as well as a children's book, Didn't Didn't Do It (Putnam, 2007), in collaboration with the legendary cartoonist Gahan Wilson. His stories and essays have been widely anthologized—including in Best American Noir of the Century (Houghton Mifflin Harcourt, 2010), edited by James Ellroy and Otto Penzler—and his work has been translated into a dozen languages. In 2022, he contributed the introduction to a new edition of John Fowles's The Collector (Suntup Editions). Professor of literature and Bard Center Fellow at Bard College, he divides his time between New York City and an old farmhouse in upstate New York. Morrow's forthcoming novel, The Forger's Requiem (Grove Atlantic), will complete his bibliomystery series, the Forgers Trilogy.
The annual Lord Nose Award is given to a publisher or editor in recognition of a lifetime of work in literary publishing to honor and celebrate the memory of Jonathan Williams. Along with being the founder and publisher of the now legendary literary press, The Jargon Society, Williams was also an accomplished poet, photographer, raconteur, and cultural observer with a mordant wit and a clear eye for artistic excellence wherever it might be found.
Over a period of more than fifty years, beginning in 1951, Jargon published 85 books and 30 broadsides and booklets, all focused on his unique vision of poetry, prose, and photography that truly mattered—that needed to be discovered, nurtured, and brought into the world. His commitment to making books as compellingly beautiful objects never wavered. Jargon stands as one of the most important literary presses of the twentieth century. It is an exemplar of Williams's lifelong dedication to words and art, of discovery and joy, the social act of making public the work he believed in.
The Lord Nose Award was established in 2017 by David Wilk, with support from Jeffery Beam, Stanley Finch, and Tom Meyer. There is no application process; honorees are chosen based on their work and accomplishments. The award is administered by CLMP.