June 22, 2023 (New York, NY)—The Community of Literary Magazines & Presses (CLMP), the national nonprofit organization that for 56 years has supported the work of independent literary publishers, has announced the winners of its ninth annual FIRECRACKER AWARDS, given for the best independently published books of fiction, creative nonfiction, and poetry and the best literary magazines in the categories of debut and general excellence. Each winner in the books category receives $2,000—$1,000 for the press and $1,000 for the author—and each winner in the magazine categories receives $1,000. The winners were announced during a virtual ceremony held on June 22, 2023, during which Christine Holbert, founder and publisher of Lost Horse Press, was presented with the 2023 Lord Nose Award, given in recognition of a lifetime of superlative work in literary publishing.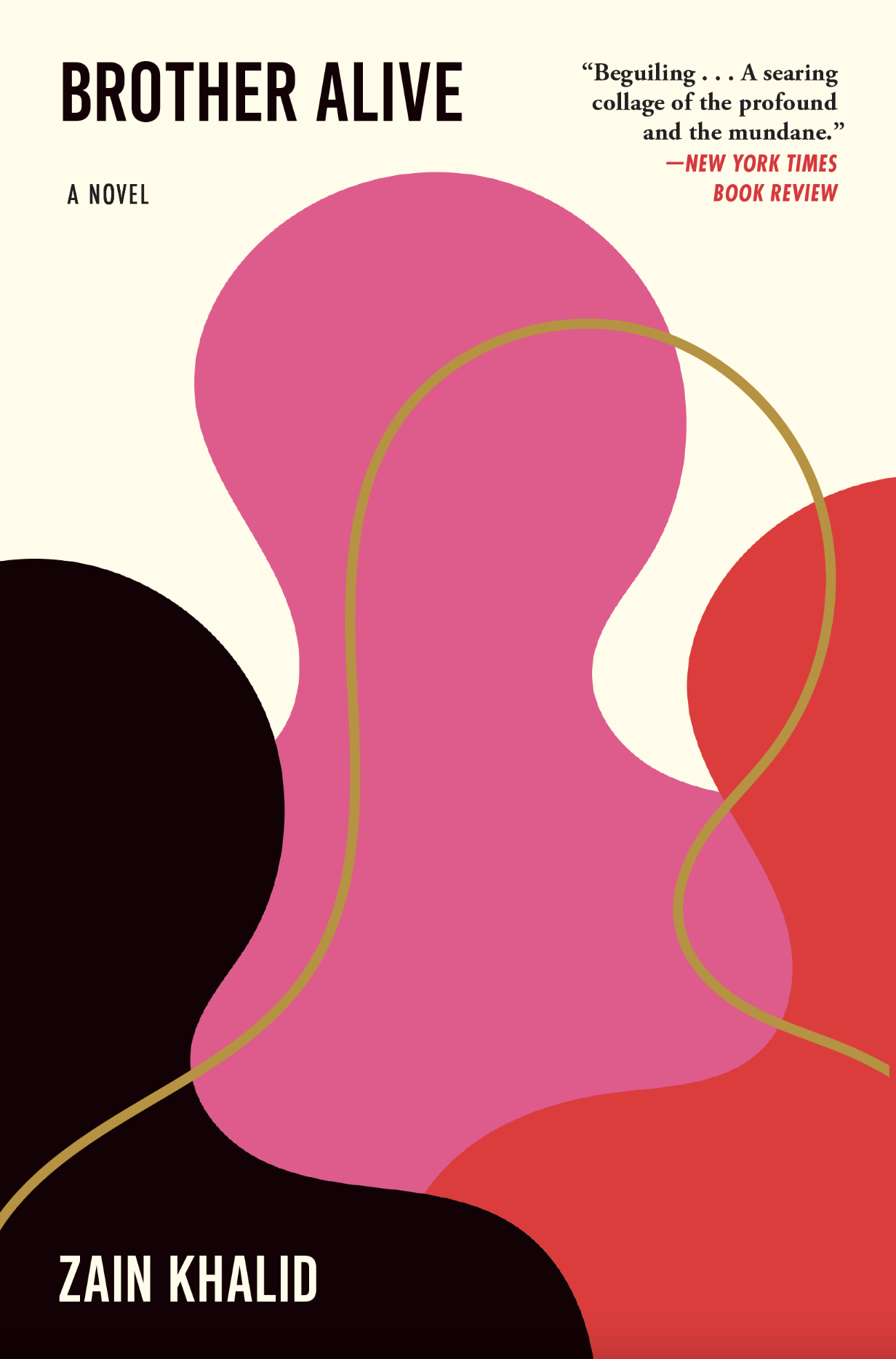 From the Judges:
"The sentences in Brother Alive present like small, astonishing jewels, and the brilliance of this novel only accrues from there. Brother Alive's extraordinary writing develops into a propulsive narrative that is a genuine pleasure to follow—one that both surprises and delights. This novel is surreal, complex, puzzling, mind-expanding, imaginative, original, and presciently relevant to our times."
Zain Khalid's debut novel, Brother Alive, was a finalist for the National Book Critics Circle John Leonard Prize for best first book in any genre, received the 2023 New York Public Library Young Lions Fiction Award, and was named a best book of 2022 by Library Journal and other outlets. His writing has appeared in The New Yorker, n+1, The Believer, Astra Magazine, McSweeney's Quarterly Concern, and elsewhere. He is also the fiction editor at The Drift.
Grove Atlantic is an independent literary publisher founded in 1917 and based in New York City. Through its imprints Grove Press, Atlantic Monthly Press, Black Cat, and Roxane Gay Books, Grove Atlantic publishes fiction, drama, poetry, literature in translation, and general nonfiction.
CREATIVE NONFICTION: Optic Subwoof by Douglas Kearney, published by Wave Books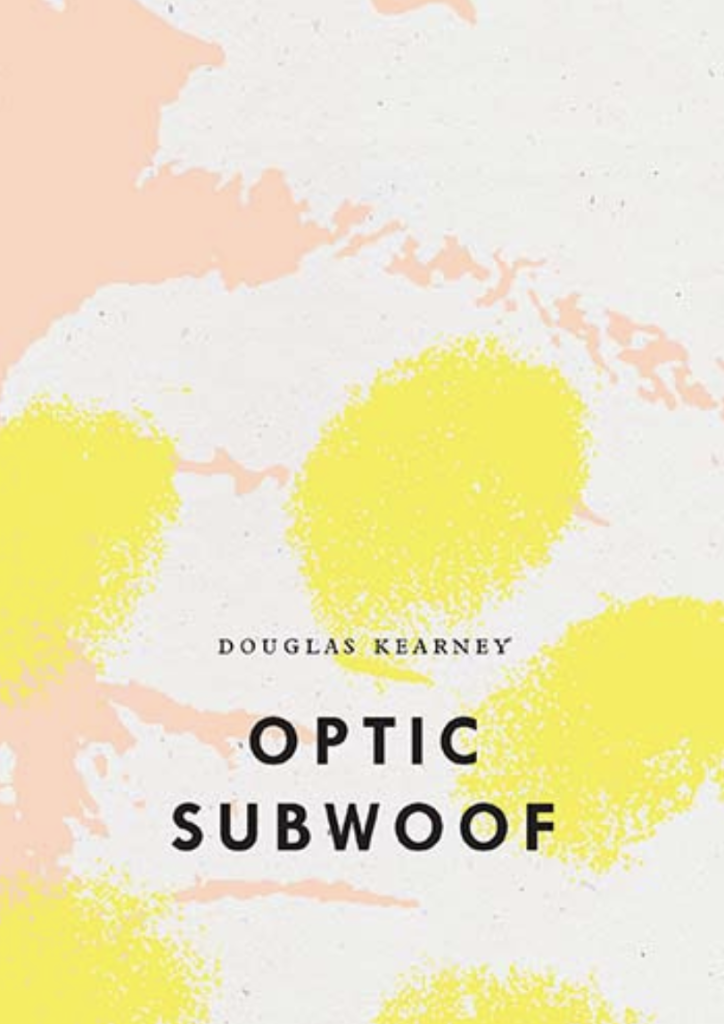 From the Judges:
"Here are a few words that come to mind when reading Douglas Kearney's Optic Subwoof: sonic, polyphonic, urgent in delivery and in truth. Beginning with the book's first sentence— 'Hush.'— readers are invited into a work of creative nonfiction where language is at its best and most playful and yet most serious. Optic Subwoof shows us how vital and limitless human creativity is."
Douglas Kearney is the author, most recently, of Optic Subwoof (Wave Books, 2022), a Bagley Wright Lecture Series book. He has published seven poetry collections, including Sho (Wave Books, 2021), which won the Griffin Poetry Award and the Minnesota Book Award, and which was a finalist for the National Book Award, the PEN/Voelcker Award, and the Kingsley Tufts Poetry Award. He is also the author of Buck Studies (Fence Books, 2016), winner of the Theodore Roethke Memorial Poetry Award, the CLMP Firecracker Award for Poetry, and the California Book Award silver medal for poetry. Kearney teaches creative writing at the University of Minnesota Twin Cities and lives in St. Paul with his family.
Wave Books, founded in 2005 and based in Seattle, Washington, is an independent poetry press dedicated to publishing exceptional contemporary poetry, poetry in translation, and writing by poets. Wave Books challenges the values and practices of readers and adds to the collective sense of what is possible in contemporary poetry.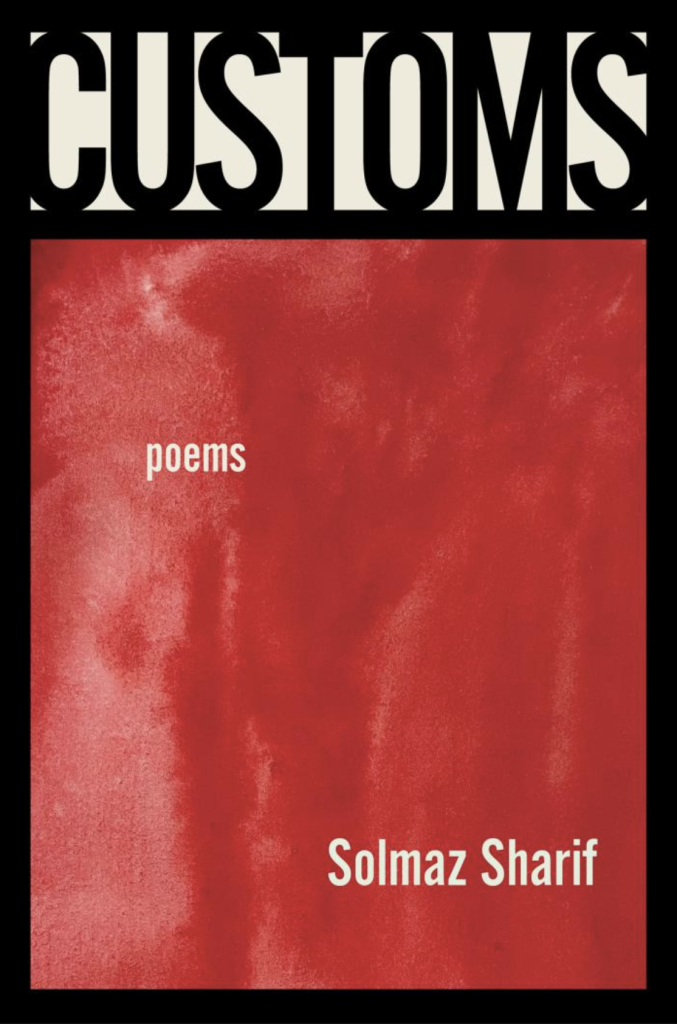 From the Judges:
"In Customs, Solmaz Sharif pushes into a bold examination of the exhausting uncertainties and irreconcilable conditions of life in exile in the United States. Throughout, the poems in Customs feel fearless even in their fear. When the speaker sees, the poems skillfully call the reader to see with great caution and grief the external and internal powers over belonging as family members, citizens, and poets. This collection is thrilling to read—scathing, insightful, and original."
Solmaz Sharif is the author of Customs (Graywolf Press, 2022) and Look (Graywolf Press, 2016), which was a finalist for the National Book Award and a New York Times Notable Book. She has received a Rona Jaffe Foundation Writers' Award, a Lannan Literary Fellowship, and fellowships from the National Endowment for the Arts and the Poetry Foundation. Her poetry has appeared in Granta, the New Republic, and Poetry. She is currently the Shirley Shenker Assistant Professor of English at the University of California, Berkeley.
Graywolf Press, founded in 1974 and based in Minneapolis, Minnesota, is a nonprofit literary publisher of poetry, fiction, nonfiction, and work in translation. The press, which champions outstanding writers at all stages of their careers, is committed to the discovery and energetic publication of twenty-first century American and international literature.
MAGAZINE / BEST DEBUT: 128 Lit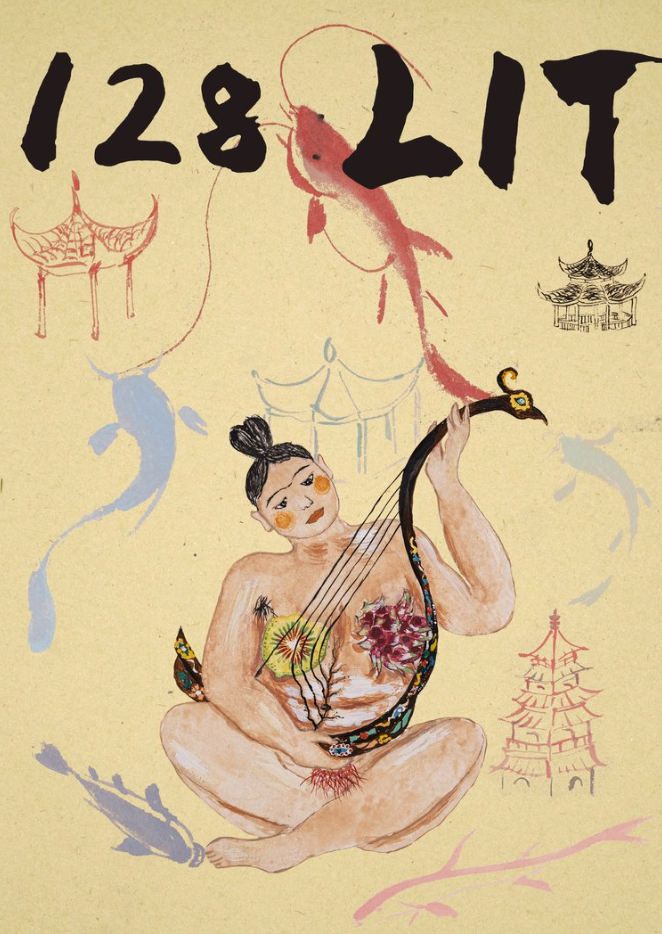 From the Judges:
"This magazine is bursting with boldness and energy. 128 Lit's mission of disrupting eurocentric narratives and aesthetics is both admirable and well-executed within the journal's contents. The journal's contributors are diverse and talented, and the work includes translations and audio recordings in addition to the standard poetry, fiction, and nonfiction. The weaving of literature and art and the thoughtful layout—along with a clean and clearly organized website—is splendid. Though 128 Lit is new, its intention (and magic) can be felt throughout the pages of the publication."
128 Lit, founded in 2022 and based in New York City, is a print and online literature and art magazine that has an international focus. 128 Lit is committed to publishing poetry, translation, fiction, essays, hybrid works, and art that startle and move. The magazine is a vital and growing community that collapses the distances between languages, countries, and emerging and established artists and voices.
MAGAZINE / GENERAL EXCELLENCE: Ecotone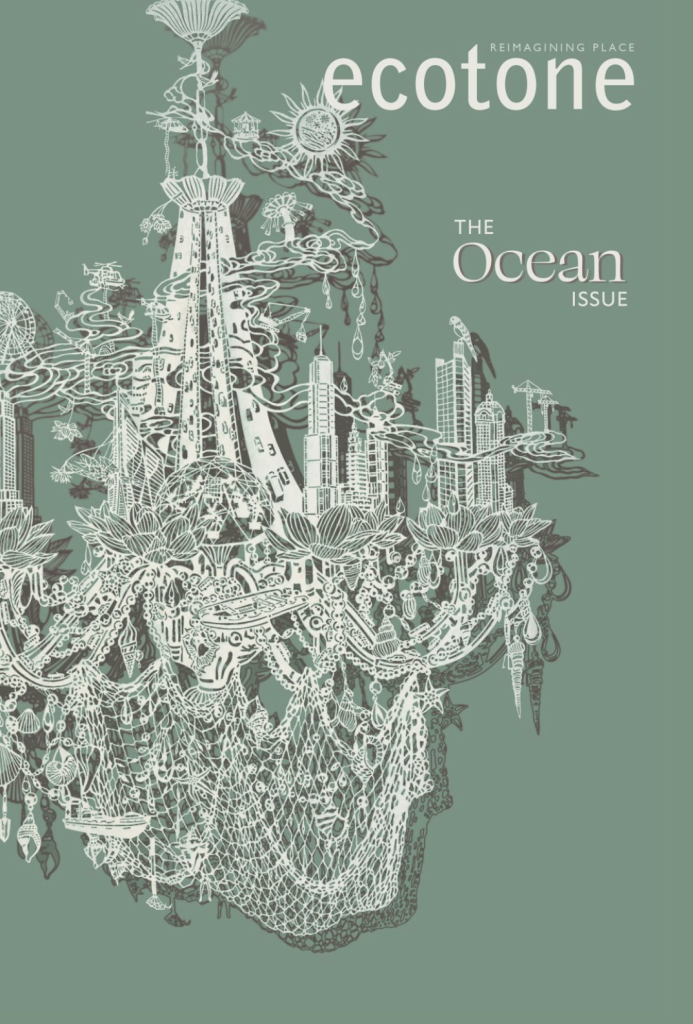 From the Judges:
"Ecotone is a wonderful journal, whose consistent excellence is all the more impressive for its continued thematic focus. As befits a magazine with a focus on place, the visuals and layout of the print journal are compelling and enhance the written work while standing on their own. There aren't many publishers taking on the challenge of amplifying incredible environmental and political pieces, and the editors' attention to diversity among the contributors is clear. Ecotone is carving out their own lane with ease!"
Ecotone's mission is to publish and promote the best place-based work being written today. Founded in 2005 at the University of North Carolina Wilmington, on the traditional and ancestral territory of the Waccamaw, Catawba, and Cape Fear People, the award-winning magazine features writing and art that reimagine place, exploring the ecotones between landscapes, literary genres, scientific and artistic disciplines, identities, and modes of thought.
This year's Firecracker Awards judges were, in fiction: Karen Maeda Allman, former Author Events Co-coordinator, Elliott Bay Book Company; Kristen Arnett, author of With Teeth, published by Riverhead Books; Vauhini Vara, author of The Immortal King Rao, published by W. W. Norton; in creative nonfiction: Cinelle Barnes, author of Monsoon Mansion: A Memoir, published by Little A; Daisy Hernández, author of The Kissing Bug, published by Tin House; Emerson Whitney, author of Heaven, published by McSweeney's; in poetry: Kemi Alabi, author of Against Heaven, published by Graywolf Press; Jenny Gropp, author of The Hominine Egg, published by Kore Press; Komal Mathew, author of For Daughters Who Walk Out Like Sons, published by Zone 3 Press; in magazines: S. Tremaine Nelson, Editor and Publisher, Northwest Review; Alysia Li Ying Sawchyn, Editor in Chief, The Rumpus; NaBeela Washington, Founder and Editor in Chief, Lucky Jefferson.
ABOUT CLMP
CLMP ensures a vibrant, diverse literary landscape by helping mission-driven independent literary magazines and presses thrive. We provide publishers with funding and technical assistance; facilitate peer-to-peer learning and group action; serve as a dependable, essential hub for best practices, resources, and nurturing community support; and build bridges to connect publishers with other groups of literary stakeholders, including readers, writers, booksellers, librarians, educators, presenting organizations, and funders. Along with directly serving 1,000+ member-publishers located in every state in the country, CLMP administers the Lit Mag Adoption program, which provides to educators and students discounted literary magazine subscriptions for use in the classroom; an annual Indie Lit Fair, featuring magazines and presses at the PEN World Voices Festival; the Constellation Award, given to honor an independent literary press that is led by and/or champions the writing of people of color; and the annual Firecracker Awards for Independently Published Literature, which celebrate magazines and books that make a significant contribution to our literary culture. To learn more about CLMP, visit www.clmp.org.