It is with great excitement that we welcome the following outstanding literary citizens to our panels of judges for the 2024 Firecracker Awards.
Fiction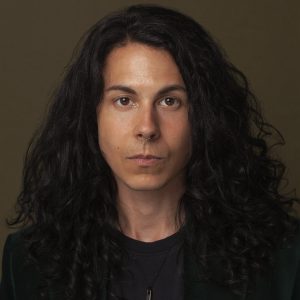 Zeyn Joukhadar is the author of the novels The Thirty Names of Night (Atria Books, 2020), which won a Stonewall Book Award and the Lambda Literary Award for Transgender Fiction, and The Map of Salt and Stars (Atria Books, 2019). His work has appeared in Electric Literature, Salon, the anthologies Letters to a Writer of Color and This Arab Is Queer, and elsewhere. Joukhadar serves on the board of the Radius of Arab American Writers (RAWI) and mentors emerging writers of color with the Periplus Collective.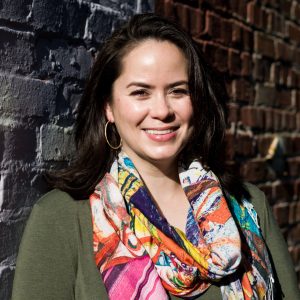 Talia Lakshmi Kolluri is a mixed South Asian American writer from Northern California. Her debut collection of short fiction, What We Fed to the Manticore (Tin House, 2022), was a finalist for the 2023 Carol Shields Prize for Fiction, among other notable recognitions. Her fiction has appeared in The Adroit Journal, The Common, Ecotone, Five Dials, One Story, Orion, Southern Humanities Review, and elsewhere. Kolluri lives in California's Central Valley.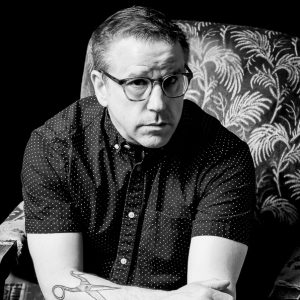 Kevin Sampsell serves as an events coordinator and small-press book buyer for Powell's Books in Portland, Oregon, where he has worked for 25 years. He has run the micropress Future Tense Books for 30 years. Sampsell is also the author of several books, including I Made an Accident: Collages and Poems (Clash Books, 2022), and his stories and essays have appeared in Longreads, McSweeney's, The Rumpus, Southwest Review, and more.
Creative Nonfiction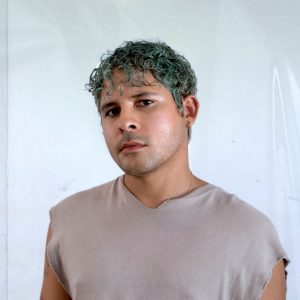 Edgar Gomez is a Florida-born writer with roots in Nicaragua and Puerto Rico. A graduate of University of California, Riverside's MFA program, they have published work in Catapult, Literary Hub, The Los Angeles Times, Narratively, Poets & Writers Magazine, The Rumpus, and elsewhere. Their memoir, High-Risk Homosexual (Soft Skull Press, 2022), received a 2023 American Book Award and the Lambda Literary Award for Gay Memoir. Their second book, Alligator Tears, is forthcoming from Crown in 2025. They live in Queens, New York.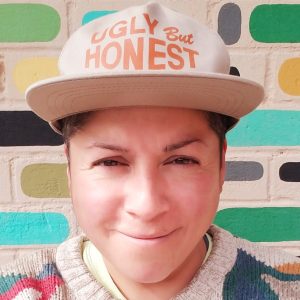 Raquel Gutiérrez is a critic, essayist, poet, performer, and educator born and raised in Los Angeles. Gutiérrez's debut essay collection, Brown Neon (Coffee House Press, 2022), was named one of the best books of 2022 by The New Yorker and listed in The Best Art Books of 2022 by Hyperallergic. Brown Neon was also a 2023 recipient of The Publishing Triangle Judy Grahn Award for Lesbian Nonfiction and a finalist for the 2023 CLMP Firecracker Award in Creative Nonfiction. Gutiérrez lives in Tucson, Arizona.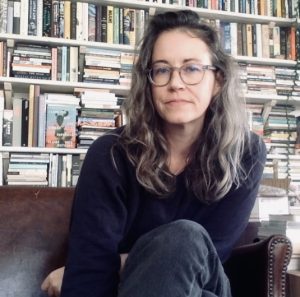 Gaël LeLamer has been a bookseller for 15 years. She currently serves as head buyer for both Books & Books in Miami and Books & Books at the Studios of Key West. Previously, LeLamer worked as an exhibitions and collections manager at The Museum of Modern Art in New York City and as a store manager at TASCHEN in Miami.
Poetry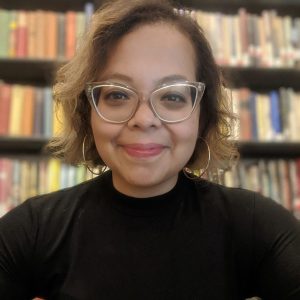 Allison Escoto is the head librarian and education director at the Center for Fiction. Originally from New Orleans, Escoto received her BA in creative writing from SUNY New Paltz and previously served as a bookseller in Greenwich Village. Since receiving her MLS from Queens College, she has worked as a librarian for 20 years in various libraries in and around New York City. She also reviews books for Booklist and has served as chair for the ALA RUSA Notable Books Council.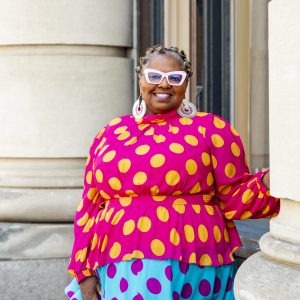 Crystal Wilkinson is the author of the culinary memoir Praisesong for the Kitchen Ghosts, forthcoming in 2024 from Clarkson Potter; the poetry collection Perfect Black (University Press of Kentucky, 2021); and  three works of fiction. She is the recipient of an NAACP Image Award for Outstanding Literary Work— Poetry, an O. Henry Prize, a USA Fellowship, and an Ernest J. Gaines Award for Literary Excellence. Her writing has appeared in The Atlantic, The Kenyon Review, and STORY, among other publications. She served as the poet laureate of Kentucky from 2021 to 2023.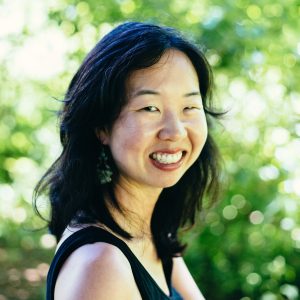 Shelley Wong is the author of As She Appears (YesYes Books, 2022), winner of a 2023 Lambda Literary Award and longlisted for the 2022 National Book Award. Her poems have appeared in American Poetry Review, Best American Poetry, The Kenyon Review, New England Review, and The New Republic. She is the recipient of a Pushcart Prize and fellowships, residencies, and support from Kundiman, MacDowell, and Hedgebrook, among others. She lives in San Francisco.
Magazines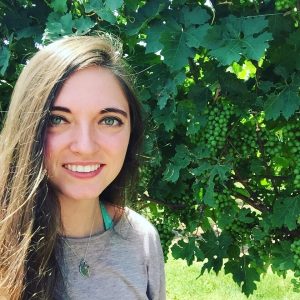 Sam Campbell is the managing editor of Arkansas International and the fiction editor and cofounder of Black Moon Magazine. She earned her MA in English from East Tennessee State University, where she served as editor in chief of The Mockingbird. Campbell's work appears in Another Chicago Magazine, MORIA, October Hill, and elsewhere, and her recognitions include the 2022 Jesse Stuart Prize for Young Adult Fiction and the 2021 James Still Prize for Fiction Short Story. She is a fourth-year MFA candidate at the University of Arkansas.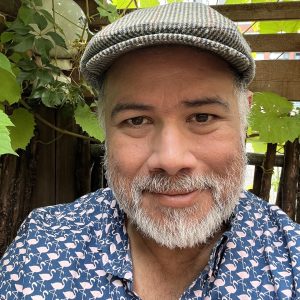 Manuel Gonzales is the fiction editor for the Bennington Review. He is also the author of the novel The Regional Office Is Under Attack! (Riverhead, 2016) and the short fiction collection The Miniature Wife and Other Stories (Riverhead, 2013). He teaches creative writing and literature at Bennington College and is a faculty member at the Bennington Writing Seminars.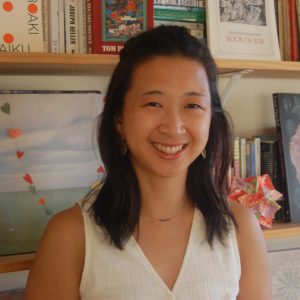 Dana Isokawa is the editor in chief of The Margins and a contributing editor of Poets & Writers Magazine. She received her MFA in poetry from New York University, and her poems have appeared or are forthcoming in American Poetry Review, Copper Nickel, and Narrative. She has received fellowships and residencies from the Virginia Center for the Creative Arts and the Hambidge Center. She lives in Brooklyn.