New Voices New Rooms, a joint program between NAIBA and SIBA, presents its annual Publicity Speed Dating program.
---
Event Date
03/01/2022 - 03/04/2022
---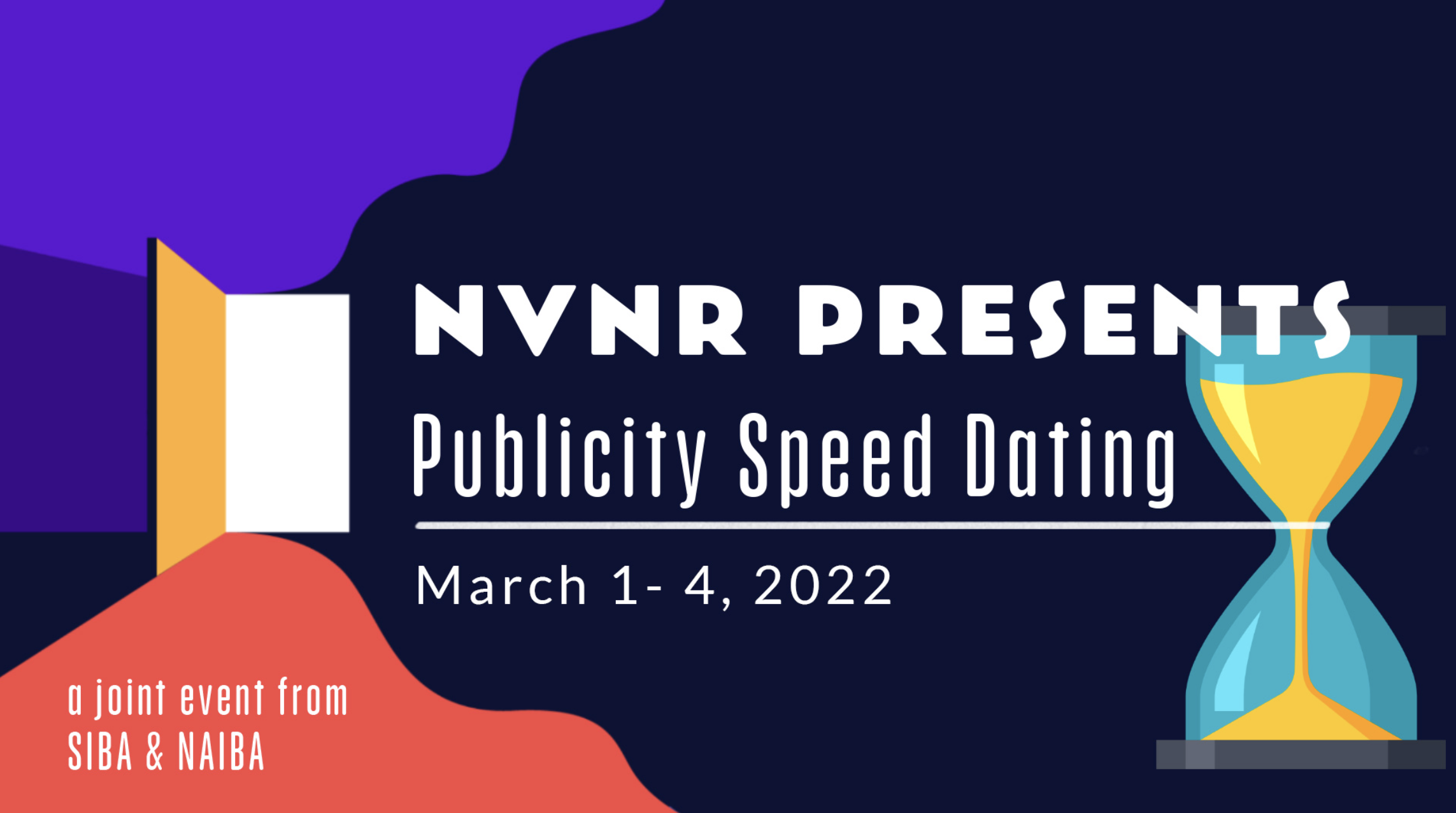 New Voices New Rooms, a joint program between NAIBA and SIBA, is happy to present the annual Publicity Speed Dating Virtual 2022 version. This event, which is free for publishers, will be held Tuesday, March 1 through Friday, March 4.
There will be morning (9:30am-12:30pm) and afternoon (1:30pm-4:30pm) time blocks for speed dating each day. Friday morning will be devoted to children's books. Bookstores will have one 15-minute appointment time to introduce themselves & the features of their store's event programs to a zoom room of multiple publicists. Booksellers will select their date and time block and NVNR will assign the specific presentation time within it.
The available slots (72) for this program are being divided among the two regions; 36 for NAIBA and 36 for SIBA. Six bookstores from each region can opt for the children's slot on Friday morning. Children's only bookstores will get priority in that assignment.
Publishers' publicists are encouraged to sign up for as many blocks as fit into their schedule that week. New Voices New Rooms encourages and hopes that multiple publicists from all publishers will attend blocks of speed dating that week.