Learn how magazines & presses use Twitter to reach readers, promote publications, share news, and more.
---
Event Time
3:00 pm - 4:00 pm
---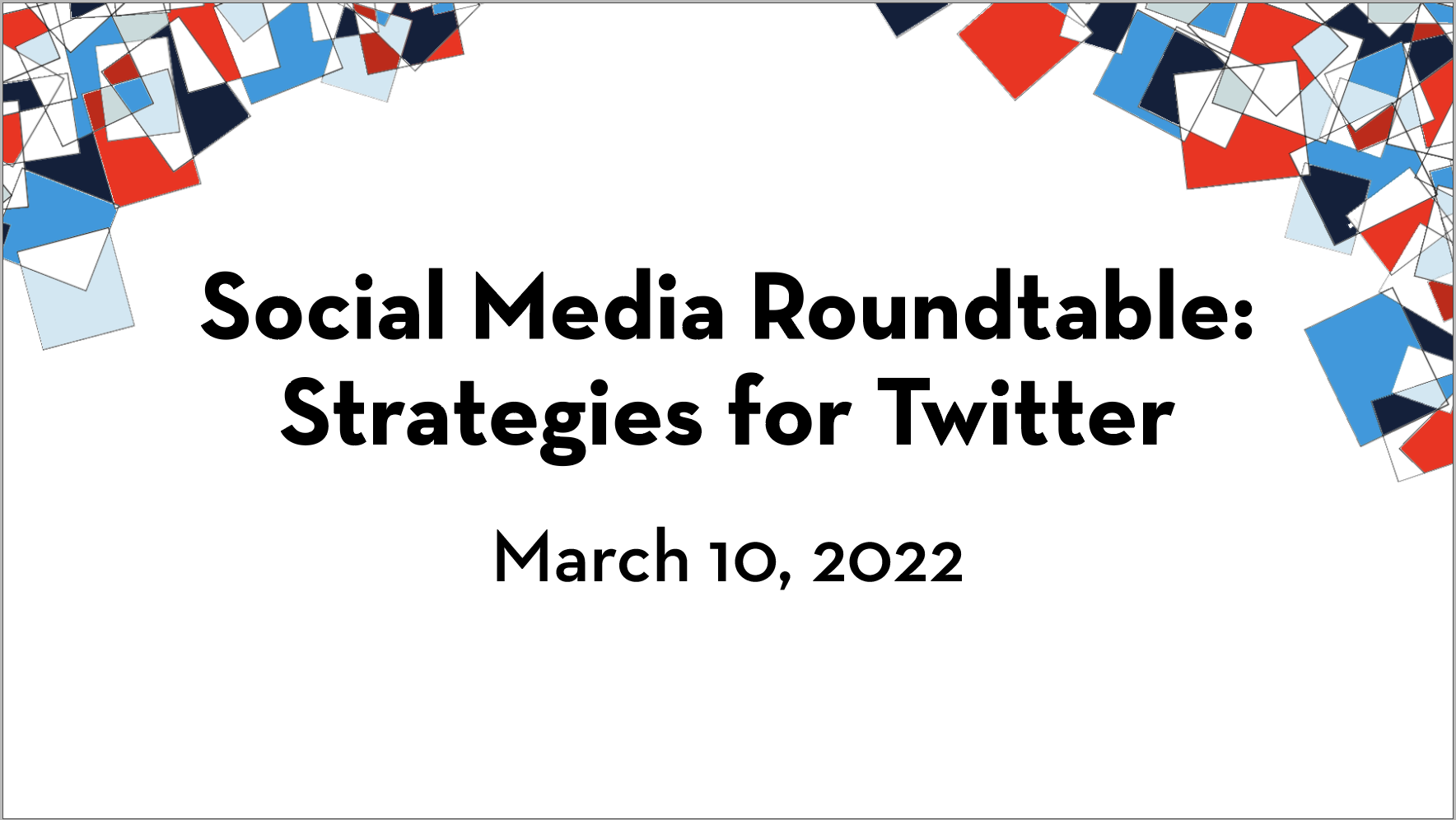 On March 10, 2022, at 3 PM ET, join us for the second installment in CLMP's Social Media Roundtable Series. In this roundtable, Ashawnta Jackson of Catalyst Press, Stephen Knezovich of Creative Nonfiction, and Marisa Vito of Copper Canyon Press will discuss their Twitter strategies and best practices.
Automated closed captioning will be available for this event. If you have other accessibility requests, please contact Chelsea Kern at [email protected]
Panelists
Ashawnta Jackson is the marketing manager for Catalyst Press. Her writing has appeared in JSTOR Daily, Atlas Obscura, Vinyl Me Please, Artsy, and Bandcamp. She lives in Brooklyn, New York.
Stephen Knezovich has worked for Creative Nonfiction in numerous capacities since 2008 and is currently the director of publicity and marketing. In addition to his work at Creative Nonfiction, he is a collage artist as well as a brand strategy consultant.
Marisa Vito is digital content manager for Copper Canyon Press and currently resides in Brooklyn, New York. Prior to working with Copper Canyon Press, they interned with literary agents and literary scouts.