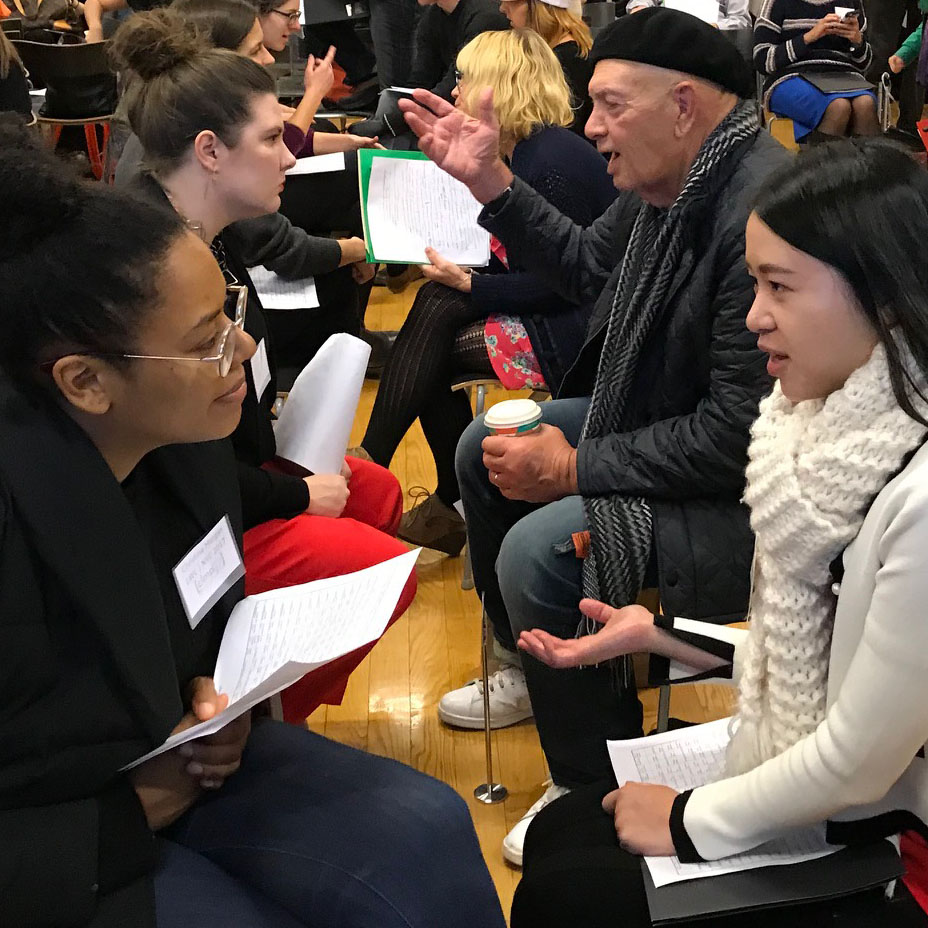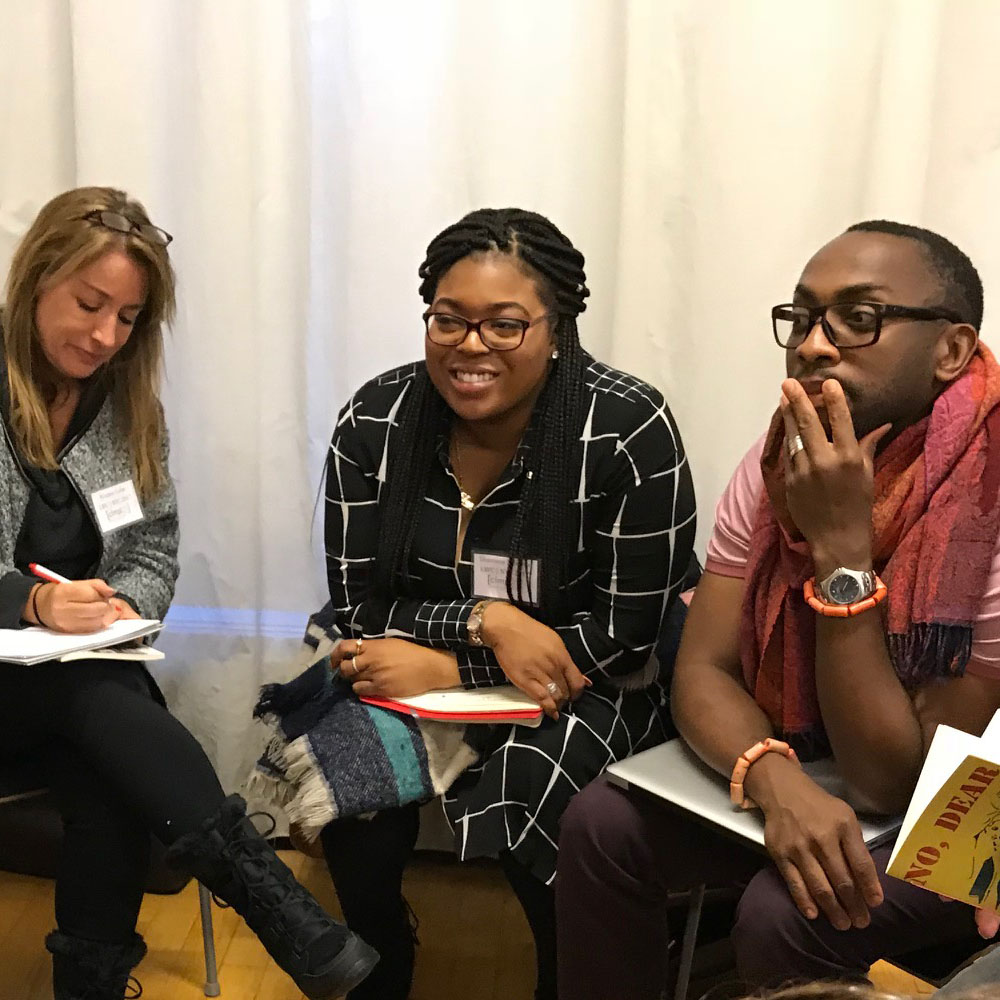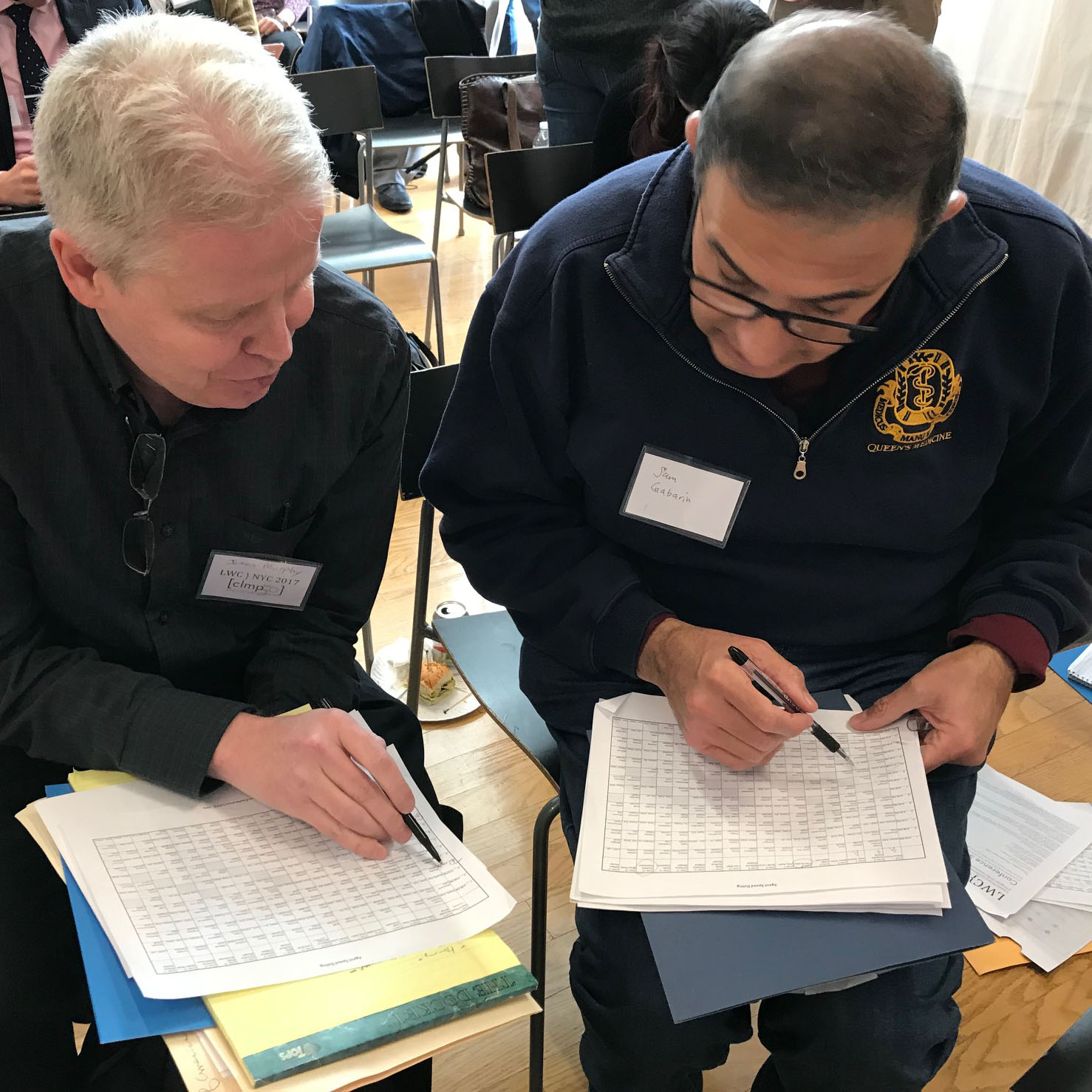 This year's LWC}NYC takes place December 5-6 at The New School in New York City.
Learn how to maneuver in the marketplace as an informed, empowered, professional writer. Our two-day publishing conference features panels, Agent Pitch Sessions, Query Letter Clinics, and more—specifically designed to deliver insider tips on finding a literary agent, working with an editor, publishing in literary magazines, and other valuable information about building your career as a writer.
} From Last Year's Attendees
"I researched dozens of writing conferences and LWC}NYC consistently had the best feedback. When I attended the conference, I saw why: LWC}NYC offers unique opportunities to engage with agents and to prepare how to best present your work."
—Sam S.

"This conference is indispensable for first-time authors, especially those approaching the querying process for the first time. Receiving industry know-how firsthand from literary agents themselves has given me confidence in taking the next steps toward publishing. I would highly recommend this conference to any aspiring author."
—Madeline S.

"I am grateful for the time and expertise shared by the agents. LWC}NYC offered priceless exposure to key stakeholders."
—Jean B.

"Over the past few years, I've gone to the Book Expo, Annual Writer's Digest Conference, and LWC}NYC. As a literary writer, The LWC}NYC is, without a doubt, the best for my purpose and ambition. It's more focused."
— Andrew F.