Literary Magazines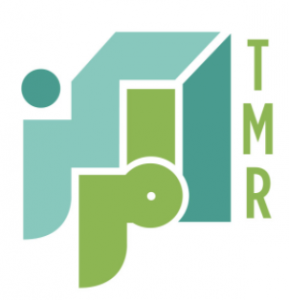 "Beirut in Pieces" by Jenine Abboushi
The Markaz Review | 2020
In this essay, Abboushi "revisits life before and after the civil war, participates in Lebanon's revolution, contemplates the country's monetary implosion, and imagines the Port of Beirut explosion—all while weighing the social terms of Lebanon's political renewal."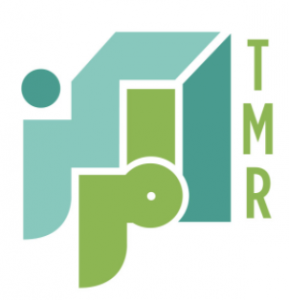 "Bahamut, or the Salt of the Earth" by Farah Adbessamad
The Markaz Review | 2021
Abdessamad's essay begins, "'There was a fish, which carried an ox. And the ox carried a precious slab of stone, which also carried an angel, and guess what? The angel carried the world.' I recall the story and my father's thrill the first time he tried measuring the size of a big fish with his arms spread out in front of me."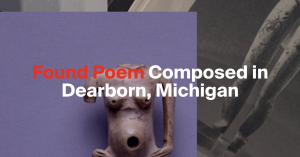 "Found Poem Composed in Dearborn, Michigan" by Mariam Bazeed
Evergreen Review | 2020
This found poem, which includes a poetic explanation of its sources, begins, "Found Poem Composed in / Dearborn, Michigan, / —Where Post–9/11 Streets Speak Arabic— / in the Sixth Month…."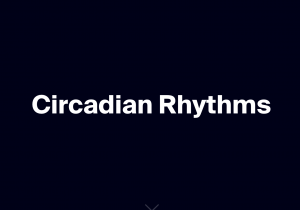 "Circadian Rhythms" by Marwa Berro
Evergreen Review | 2012
This story begins, "I ran away from home. I ran just to escape Mama's biting words. When she speaks to me, it is with a sort of brash insensitivity that gives no credence to human emotions."
Cincinnati Review | 2021
These three erasures are, according to Lisa Ampleman, "from a riveting series in which Tarik Dobbs details the experience of Arab immigrants in Michigan in the early twentieth century, using documents from the Henry Ford Archives."
Mizna: Prose, Poetry and Art Exploring Arab America | 2021
The winter 2021 issue of Mizna, guest-edited by Tarik Dobbs, challenges conventional forms, language, and ideas within literary processes and traditions.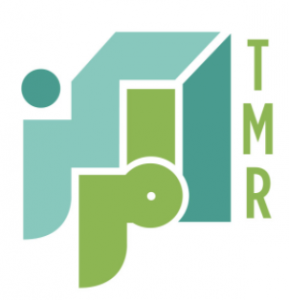 "Arabs & Race in America Through the Short Story Prism" by Malu Halasa
The Markaz Review | 2020
In this book review of the 2020 short story collection by Dima Alzayat, Halasa writes, "The best writing in Alligator & Other Stories starts a different conversation about Arab belonging and assimilation in America, through the prism of Syrian experience."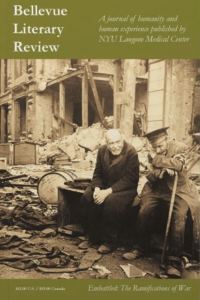 "Failed Treaties" by Sahar Mustafah
Bellevue Literary Review | 2015
This story begins, "Danny used to open the door and let me into his apartment downstairs at seven a.m. every Saturday."

"My Legs are Salwar Starchy" by Huma Sheikh 
Cincinnati Review | 2021
According to Madeleine Wattenberg, "In just nine lines, some only one or two words in length, Sheikh uses the salwar kameez as a guiding image to unravel a reflection on girlhood."
The Rumpus
This monthly column is "an inclusive series for Southwest Asian and North African (SWANA) and SWANA diaspora writers, curated by Michelle Zamanian." Recently featured writers include Sara Elkamel, Mary Barghout, Summer Farah, and more.
Poetry
Nightboat Books | 2021
Abi-Karam's second poetry collection "foments political action in public spaces, and indexes the various emotional states, such as rage, revelry, fear, grief, and desire to which queers must tend during protest."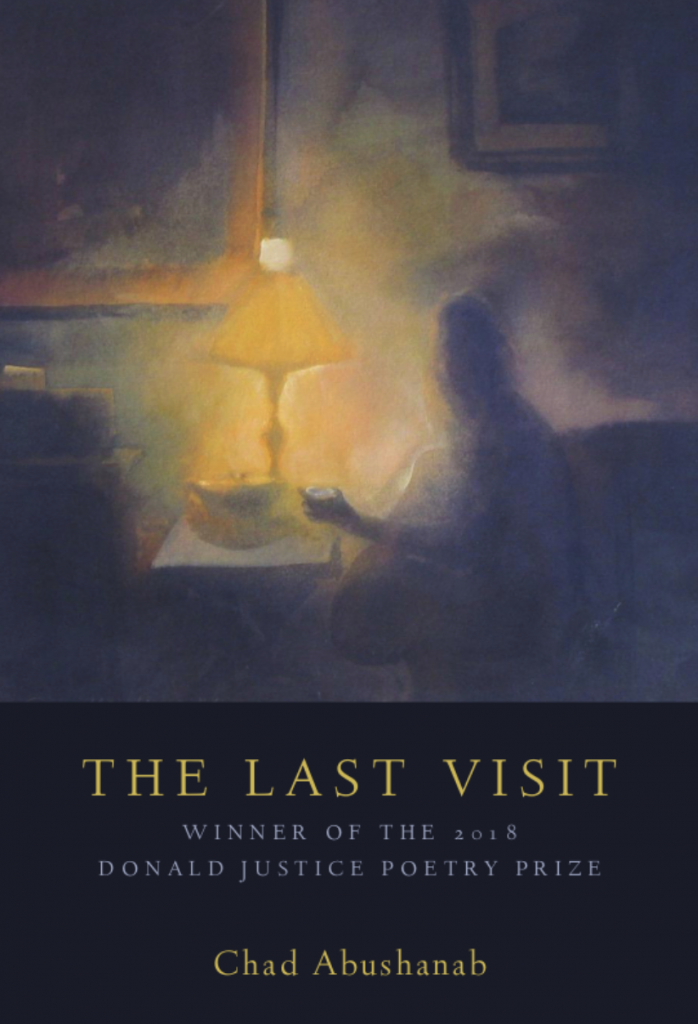 The Last Visit by Chad Abushanab
Autumn House Press | 2019
Selected by Jericho Brown as the winner of the 2018 Donald Justice Poetry Prize, this debut poetry collection "explores a family broken by alcoholism and abuse."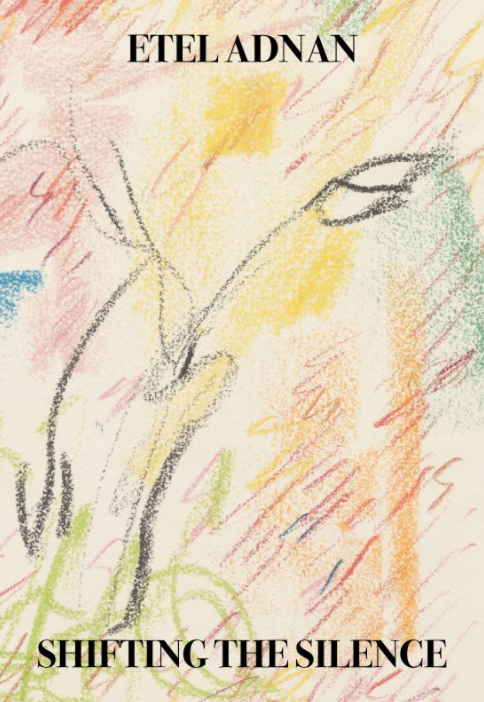 Shifting the Silence by Etel Adnan
Nightboat Books | 2020
Adnan's latest book is "a heart-rending meditation on aging, grief, and the universal experience of facing down death."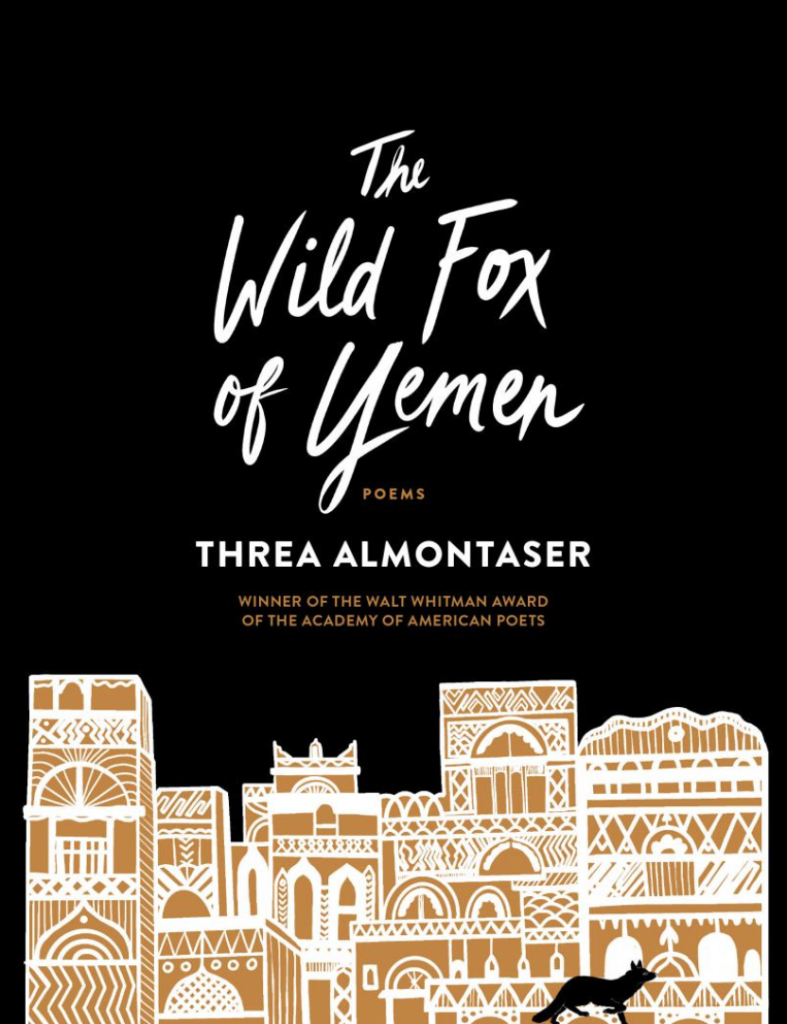 The Wild Fox of Yemen by Threa Almontaser
Graywolf Press | April 2021
Almontaser's debut poetry collection is "a love letter to the country and people of Yemen, a portrait of young Muslim womanhood in New York after 9/11, and an extraordinarily composed examination of what it means to carry in the body the echoes of what came before."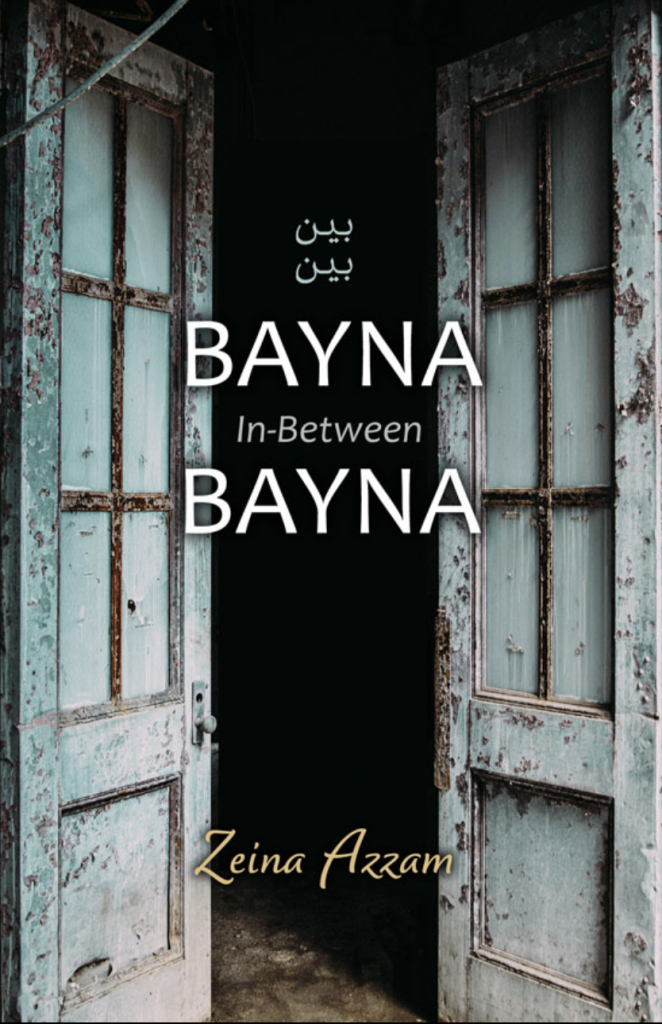 Bayna Bayna: In-Between by Zeina Azzam
The Poetry Box | May 2021
Azzam's poetry collection "reflects on the feeling of being in-between home and exile, childhood and adulthood, wholeness and loss, and living and dying."
Tupelo Press | 2020
According to Hala Alyan, Camp's latest poetry collection is "an astonishing, enchanted world of nature and cityscape, interior terrains, art-making and witnessing all at once."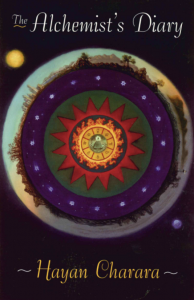 The Alchemist's Diary by Hayan Charara
Hanging Loose Press | 2001
According to Naomi Shihab Nye, The Alchemist's Diary is a "strong first collection featuring poems of family and Detroit's Arab-American community."
Copper Canyon Press | 2020
In her debut full-length collection, Chatti explores "themes of shame, illness, grief, and gender, transmuting religious narratives through the lens of a young Arab-American woman suffering a taboo female affliction."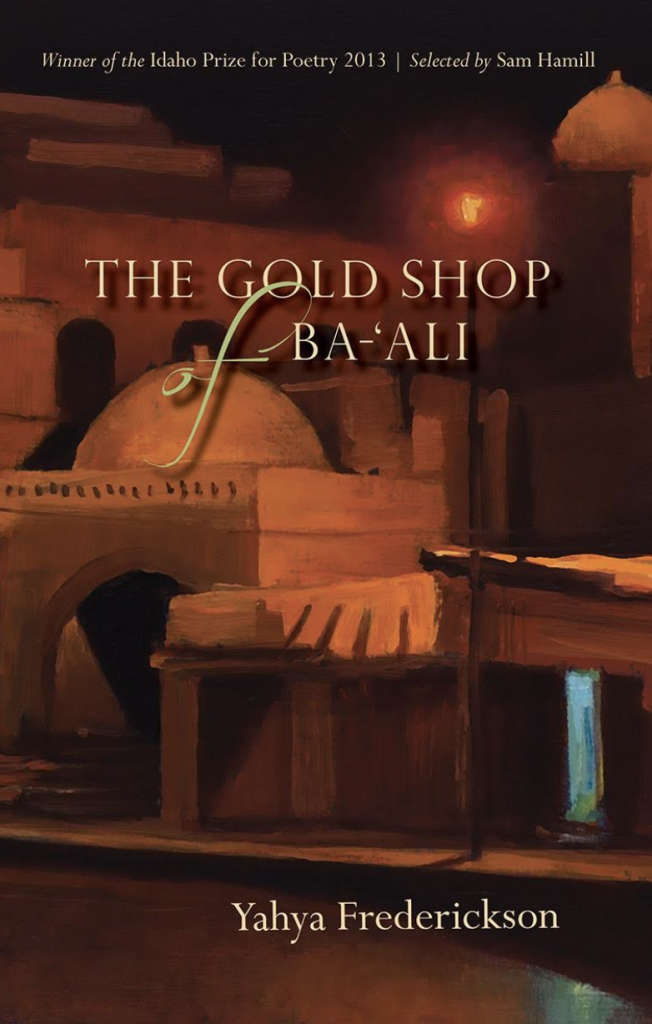 The Gold Shop of Ba-Ali by Yayha Frederickson
Lost Horse Press | 2014
According to Sam Hamill, this Idaho Prize–winning poetry collection "delivers us into an Arab world stripped of exoticism, a world made palpable by mundane reality, an ordinary world made luminous by the vision and speech of a genuinely gifted poet."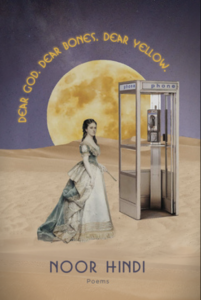 Dear God. Dear Bones. Dear Yellow. by Noor Hindi
Haymarket Books | 2022
According to Zeina Hashem Beck, "Hindi's searing poems navigate memory, violence, and inheritance with a candid and critical eye. Filled with heartache, tenderness, love, anger, and humor, they interrogate what it's like to be woman, Palestinian, and American in today's world."
Radix Media | 2021
Jawhari's debut collection, a winner of the inaugural Own Voices Chapbook Prize, is "a meditation on the Arabic word 'bint' (بنت), or 'girl.'"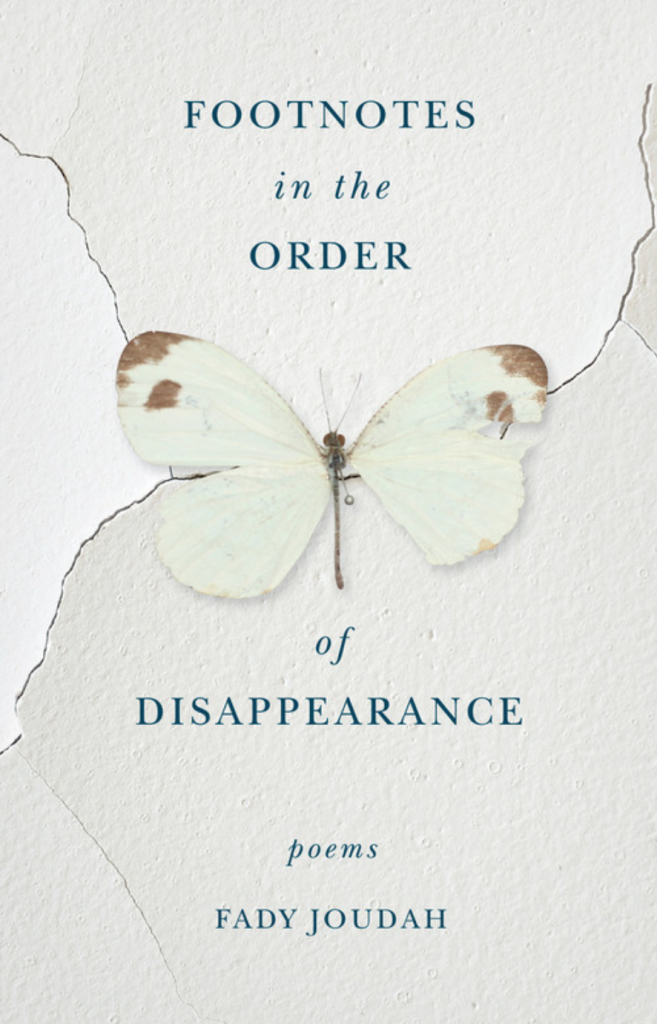 Footnotes in the Order of Disappearance by Fady Joudah
Milkweed Editions | 2018
Joudah's fourth poetry collection features "love poems to the lovely and unlovely, the loved and unloved," as well as a collaboration with Golan Haji, a Kurdish Syrian writer, to "foreground the imaginative act of constructing memory and history."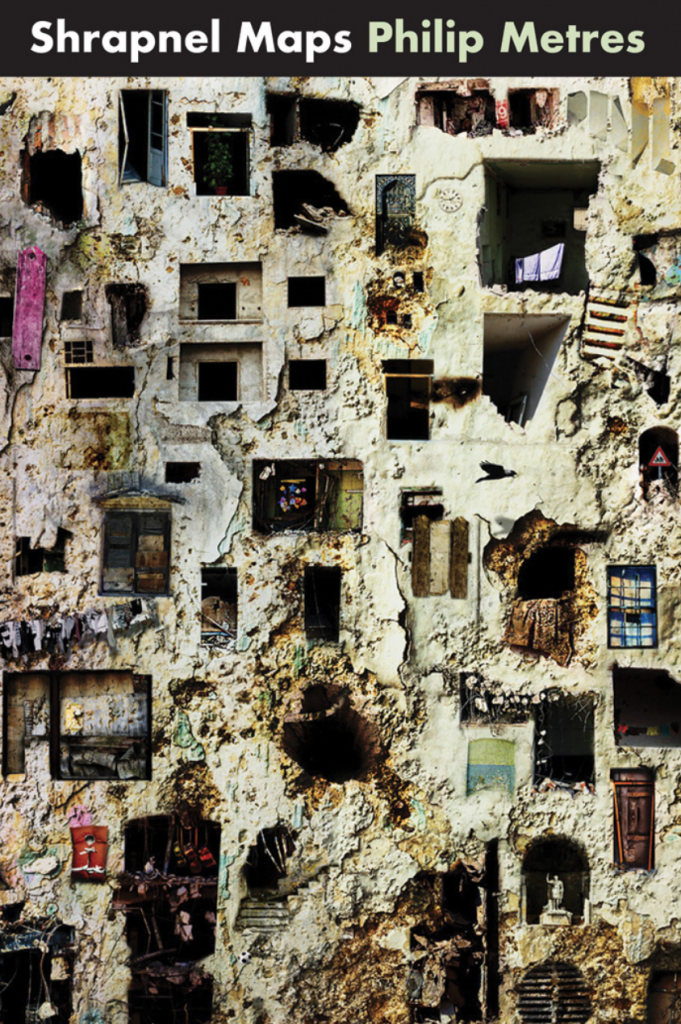 Shrapnel Maps by Philip Metres
Copper Canyon Press | 2020
Metres's fourth poetry collection examines "the wounds and reverberations of the Israel/Palestine conflict," integrating "documentary flyers, vintage postcards, travelogues, cartographic language, and first person testimonies."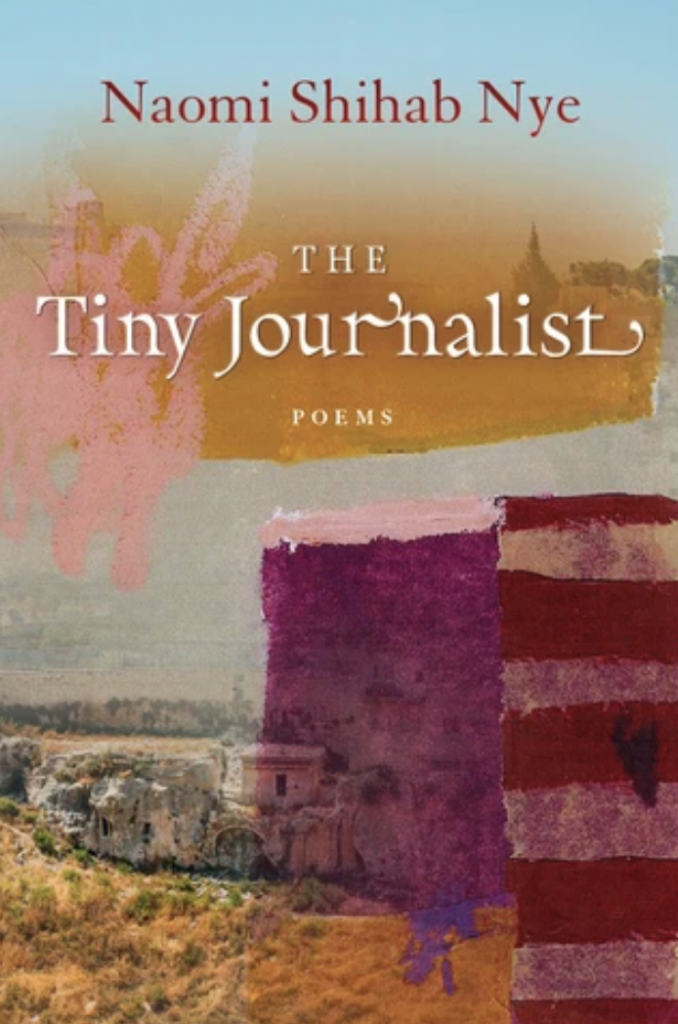 The Tiny Journalist by Naomi Shihab Nye
BOA Editions | 2019
Called by the Washington Post "a moving testament to the impact one person can have and the devastating effects of occupation," Nye's latest poetry collection for adults is inspired by the story of Janna Jihad Ayyad, a young Palestinian known for her videos of anti-occupation protests.
Tupelo Press | 2020
According to Kaveh Akbar, the poems in Tahat's debut collection are "written in a compelling new form of the poet's own invention that participate, fully — they praise, weep, spit, beg, laugh, choke, sing."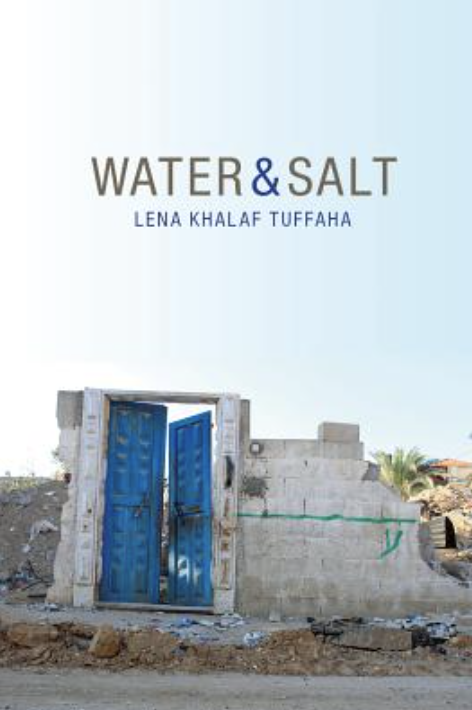 Water & Salt by Lena Khalaf Tuffaha
Red Hen Press | 2017
This debut poetry collection "sings in the voices of people ravaged by cycles of war and news coverage."
Fiction
Akashic Books | 2018
Edited by Samuel Shimon, this anthology features stories set in Baghdad by Sinan Antoon, Ali Bader, Mohammed Alwan Jabr, Nassif Falak, and more.
Akashic Books | 2015
Edited by Iman Humaydan, this anthology features stories set in Beirut by Rawi Hage, Muhammad Abi Samra, Leila Eid, and more.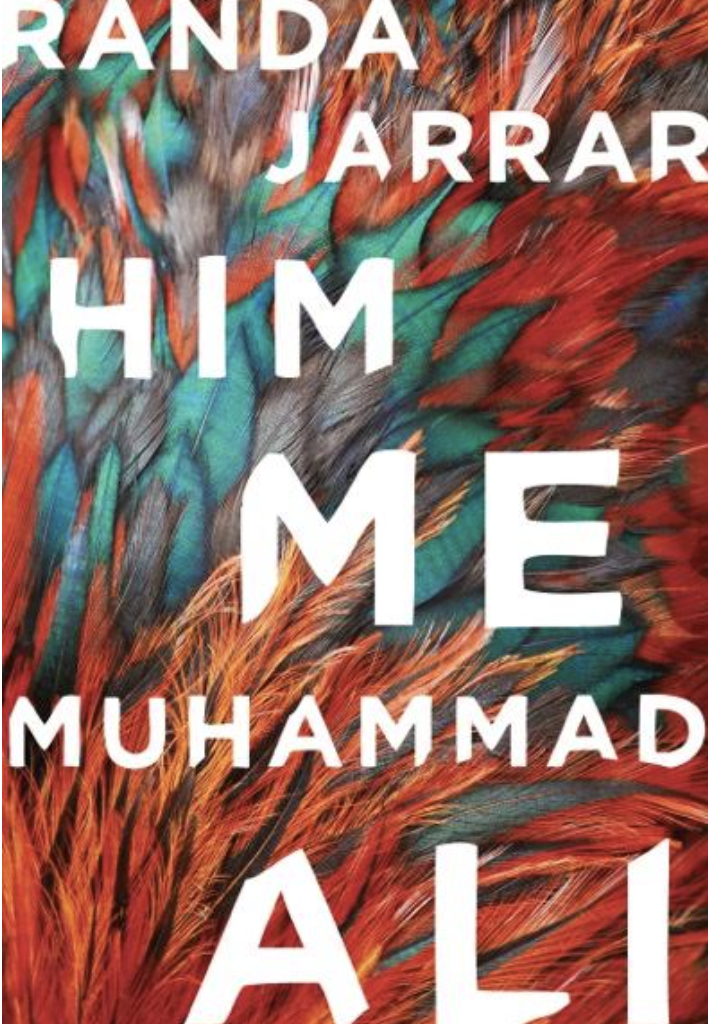 Him, Me, Muhammad Ali by Randa Jarrar
Sarabande Books | 2016
The stories in Jarrar's collection "grapple with love, loss, displacement, and survival in a collection that moves seamlessly between realism and fable, history and the present."