For Black History Month, we asked our members—independent presses, literary journals, and others—to share with us some of the books and magazines they recommend reading in celebration of African American literature. 
The resulting list features a newly re-released collection of Zora Neale Hurston's work from the Feminist Press; Ruth Ellen Kocher's 2014 PEN Open Book Award–winning domina Un/blued from Tupelo Press; John McWhorter's fascinating Talking Back, Talking Black from Bellevue Literary Press; and numerous other poetry collections, anthologies, literary journals, and works of fiction and nonfiction to read this month and year-round.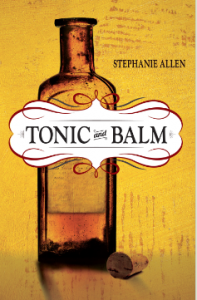 Tonic and Balm by Stephanie Allen
(Shade Mountain Press, 2019)
This historical-fiction novel, set in 1919, follows a traveling medicine show and "examines the tenuous solidarity and shifting alliances of people on the fringes of society." Tonic and Balm was named a Great Group Reads selection of 2019 and appeared on several best-of and must-read lists; Allen's previous book was a finalist for the 2004 Hurston-Wright Legacy Award in Debut Fiction.
Everything Is Necessary by Keisha-Gaye Anderson
(Willow Books, 2019)
This poetry collection, says Patricia Spears-Jones, "brings readers into the intimate heart of a Jamaican-American woman's complicated world" and "explores the many ways in which the African Diaspora is carried within our bodies, on our tongues—from sufferings under enslavement to the precarity of modern American life."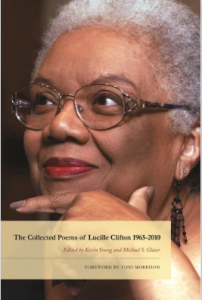 The Collected Poems of Lucille Clifton 1965–2010 by Lucille Clifton
(BOA Editions, 2012)
In her foreword for this iconic collection, which was edited by Kevin Young and Michael S. Glaser, Toni Morrison says, "The love readers feel for Lucille Clifton—both the woman and her poetry—is constant and deeply felt. The lines that surface most frequently in praise of her work and her person are moving declarations of racial pride, courage, steadfastness."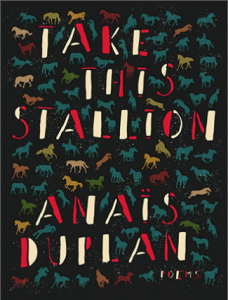 Take This Stallion by Anaïs Duplan
(Brooklyn Arts Press, 2016)
Duplan's first full-length poetry collection is, according to Shane McCrae, "the sound of a generation finding its voice" and a book in which "the whole city is made new, and the maker who re-makes it is new, and the songs they sing as they work are the new songs."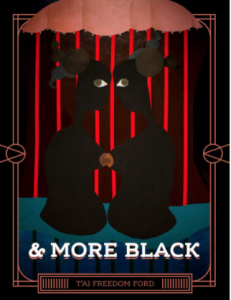 & more black by t'ai freedom ford
(Augury Books, 2019)
ford's second collection of poems draws inspiration from Wanda Coleman's American Sonnets and, as Terrance Hayes says, is full of "propulsive, poly-vocal, poly-verbal gems" and holds "spectacular spells, songs, and instructions for freedom."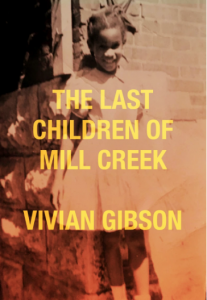 The Last Children of Mill Creek by Vivian Gibson
(Belt Publishing, 2020)
Forthcoming in April 2020, this memoir chronicles Gibson's childhood and her family's everyday experiences in a segregated working-class neighborhood of St. Louis. Gibson says, "This memoir is about survival, as told from the viewpoint of a watchful young girl."
(Acre Books, 2019)
This debut poetry collection, named one of the best poetry collections of 2019 by Entropy Magazine, is "a reclamation of power for black women and nonbinary people whose bodies have become the very weapons used against them."
I Love Myself When I Am Laughing by Zora Neale Hurston
(Feminist Press, 2020) 
Feminist Press has recently reissued this classic anthology of Hurston's writing, edited and with a new note by Alice Walker and featuring an introduction by Mary Helen Washington. The Washington Post Book Review says, "This well-made collection of her work… should give momentum to the rediscovery of Hurston as 'the intellectual and spiritual foremother of a generation of black women writers.'"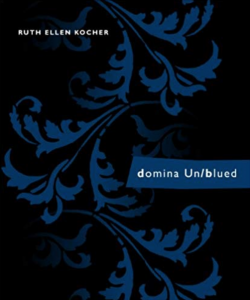 domina Un/blued by Ruth Ellen Kocher
(Tupelo Press, 2013)
Kocher's third poetry collection received the 2014 PEN Open Book Award and the Kayden Book Award. The judge's citation for the former notes, "The primary subject of this collection is a monstrous one—slavery—and Kocher approaches it backwards, holding a mirror. This oblique approach allows us to triangulate our way to truths that remain unavailable to the standard histories, the way the heritage of slavery continues to shape our society."
Kweli, which began as an online magazine launched in 2009, is now also a community organization that offers multiple writing opportunities; it has a mission "to nurture emerging writers of color and create opportunities for their voices to be recognized and valued."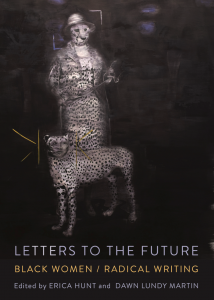 Letters to the Future: Black Women/Radical Writing
(Kore Press, 2018)
This anthology, edited by Erica Hunt and Dawn Lundy Martin, features poems, essays, elder conversations, and visual works by Black women from the United States, England, Canada, and the Caribbean—including Ruth Ellen Kocher, LaTasha N. Nevada Diggs, Wanda Coleman, and Jayne Cortez—and "celebrates temporal, spatial, formal, and linguistically innovative literature."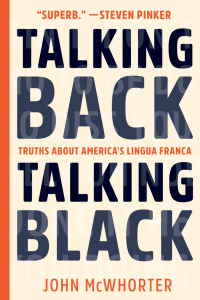 Talking Back, Talking Black by John McWhorter
(Bellevue Literary Press, 2017)
In this nonfiction book, which was named a "Titles for the Times" selection by Literary Hub, linguist and academic McWhorter explores the fundamentals and history of Black English and "takes us on a fascinating tour of a nuanced and complex language that has moved beyond America's borders to become a dynamic force for today's youth culture around the world."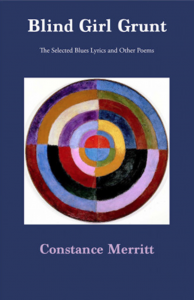 Blind Girl Grunt by Constance Merritt
(Headmistress Press, 2017)
The poems in Merritt's fourth collection, which was a finalist for the Lambda Literary Award, "slide effortlessly to and fro among political thunders, passionate and lovelorn ballads, and blues lyrics in a voice that is alternately playful, angry, spirited or erotic."
(Indolent Books, 2018)
The winner of the T. S. Eliot Four Quartets Prize from the Poetry Society of America and the T. S. Eliot Foundation, this poetry collection is, in Yusef Komunyakaa's words, "tuned by breath and image, serious play and heartfelt critique, but also by the modern urban motifs of grief and love."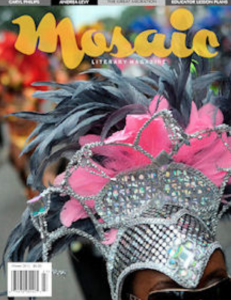 Mosaic: Literary Arts of the Diaspora
Founded in 1998 and produced by the Literary Freedom Project, Mosaic: Literary Arts of the Diaspora highlights literary arts by writers of African descent through interviews, essays, book reviews, and educator resources, including lesson plans and workshops for educators.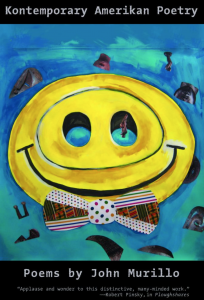 Kontemporary Amerikan Poetry by John Murillo
(Four Way Books, 2020)
Kwame Dawes says Murillo's second poetry collection, forthcoming in March, demonstrates "a dogged Americanness, a poet determined to assert himself within an America that has sought to deny his song and the songs from the rich African American tradition. And what songs these are! They are songs of irresistible vulnerability, tough truth-telling, cutting wit, and formal command."
(Anomalous Press, 2019)
This anthology, edited by Erica Mena, Raquel Salas Rivera, Ricardo Maldonado, and Carina del Vale Schorske, bilingually presents work by forty contemporary Puerto Rican poets, many of whom identify as afro-boricua. The book began out of a project to raise money for Hurricane Maria relief.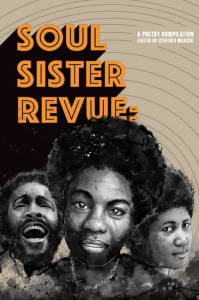 Soul Sister Revue: A Poetry Compilation
(Jamii Publishing, 2019)
Edited by Cynthia Manick, this anthology features forty poets—including Hanif Abdurraqib, Cortney Lamar Charleston, R. Erica Doyle, Evie Shockley, and Patricia Smith—from Soul Sister Revue, a quarterly celebrating storytelling and formed "to see diversity on stage, to promote storytelling, and to celebrate Soul in all its forms."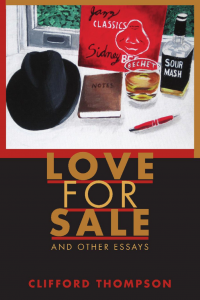 Love for Sale: And Other Essays by Clifford Thompson
(Autumn House Press, 2013)
Thompson's first essay collection, which was selected by Phillip Lopate for the 2012 Nonfiction Contest, explores "different art forms and their relation to his own experiences as an African-American in the post-Civil Rights era."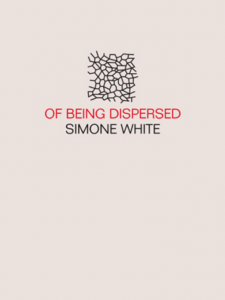 Of Being Dispersed by Simone White
(Futurepoem, 2016)
This poetry collection by White, who received a 2017 Whiting Award, is, according to Erica Hunt, "a poetic lens on the specificities of the diaspora and the 'dispersed,' written with baroque skepticism, feminist vision and attention to the complications of a Black yet to be storyed any/where."